Of all the beautiful cities in Italy, Venice was the one I looked forward to seeing the most. And not only because of news that it's going to vanish in the coming future due to rising water levels. Shamefully, it is because the One Piece fangirl within wanted to see the real-life Water 7. If you didn't get the reference, don't worry about it. Just nerding out as usual.
Prior to flying to Italy, Tie and I had booked all our intra-country train tickets online at ItaliaRail. The earlier you book it, the cheaper it is with the super economy seats. We rode the Frecciabianca, which is part of the national train operator, TrenItalia. It was air-conditioned and very comfortable – I wish we have something like this back in the states, going from east to west coast. There are several different types of trains, but they're quite similar so the most important factor should be whenever you want to leave or reach your destination.
First impressions of Venice? It was surreal. Not a car in sight – just ferries and boats everywhere. The train tracks were going over countryside just a moment ago, and now it feels like we're right on top of the sea. Venetian Gothic architecture evoked images of Carnival and made it feel unlike any other Italian city. The weather was perfect; I love the smell of being near the water (not totally fresh, but not Hudson River stank either). The narrow cobblestoned streets were like a maze that led to tiny bridges with gondolas wafting underneath. Venice is a very popular tourist attraction, but the quaint shops and close quarters gave the impression of a small, quiet town, especially with everything within walking distance.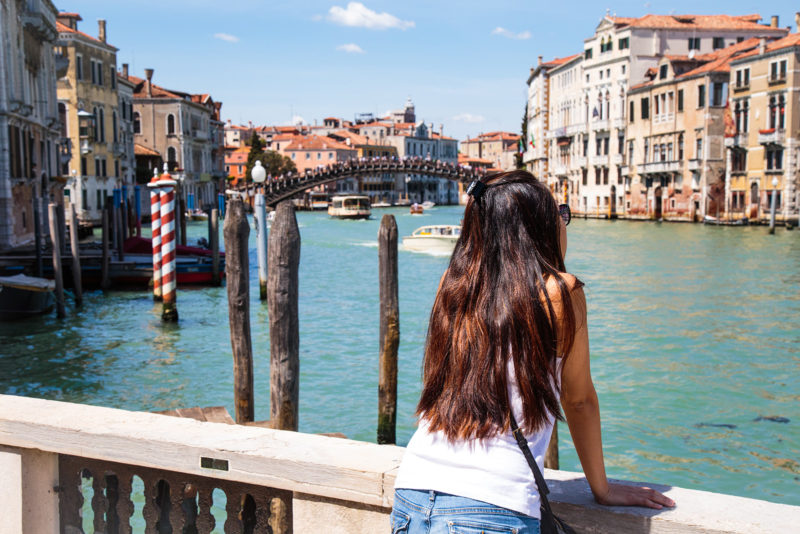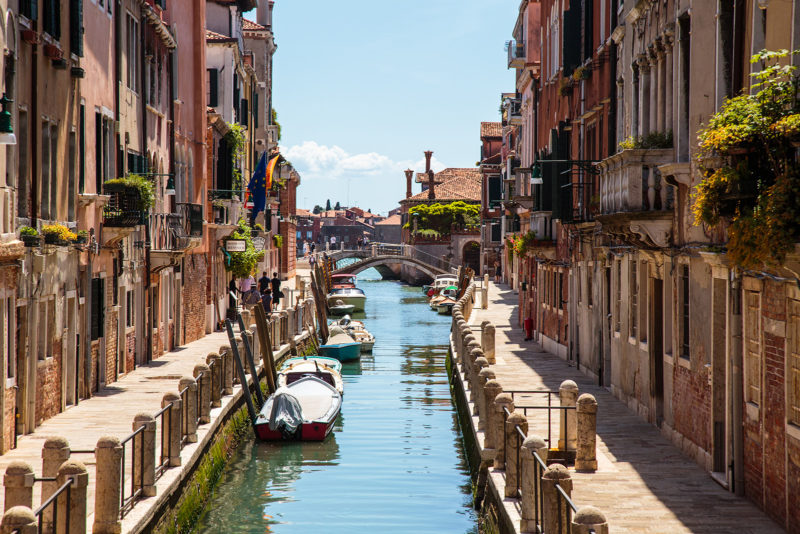 Perhaps it's because of all these characteristics that make Venice such a popular wedding photoshoot destination. There were so many brides-to-be getting their pictures taken. It really is a magical place! I love encountering engaged couples during our travels to see what the most picturesque spots are. If I had unlimited funds, one of my dreams is to take wedding pictures at every country we visit!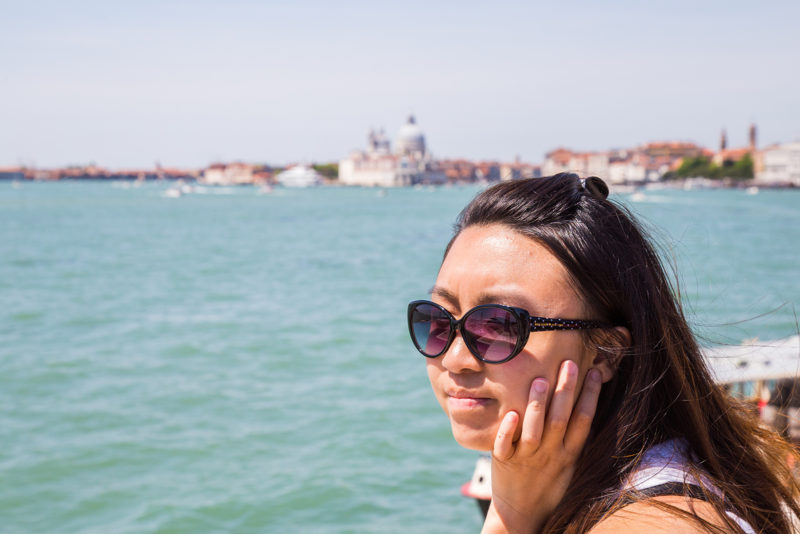 We stayed at an AirBNB apartment right by Saint Mark's Square. Prime location! The post office is right there, too – convenient for sending out any postcards or gifts. Buildings are densely packed together, so we could look out the window and see our neighbors hanging their laundry or enjoying a drink at a bar downstairs. Generally hotels in Venice are pretty expensive, in the $200+ range. So going the AirBNB route would be strategic.
Speaking of expensive, gondolas are crazy expensive. €80 (~$104) for 30-40 minutes, and the price goes up to €100 (~$130) after 7pm! Unless you are traveling with a large family, there are far cheaper alternatives. You can take the traghetti, which is a gondola that goes across the Grand Canal (think of it as crossing the street, except you're crossing over to the other side of the canal). It's only €4 (~$4.50) because the ride is so short, but at least you can say you've been on a gondola. We opted to take the vaporetto, which is a public ferry, for about €7,50 (~$8.30) one way. It's very enchanting at night, passing by the dimly lit shops and restaurants along the canal. It's a long, slow ride and you might not get a seat. Just stay close to the edge of the boat for a good view! If you insist on paying for a gondola, do note that hiring a musician is an extra cost. But if you happen to be rowing alongside someone else who paid for a singer, sit back, relax, and enjoy the free show. We weren't on a gondola and still got to listen in on the performance while standing on a bridge.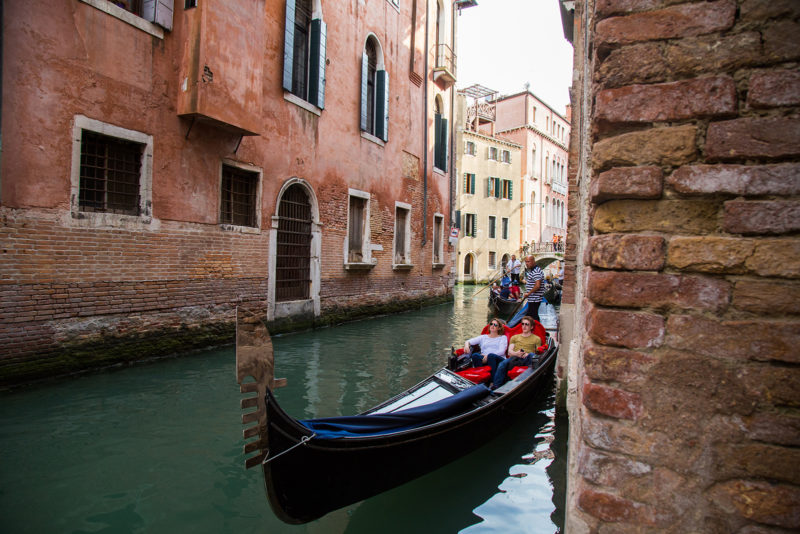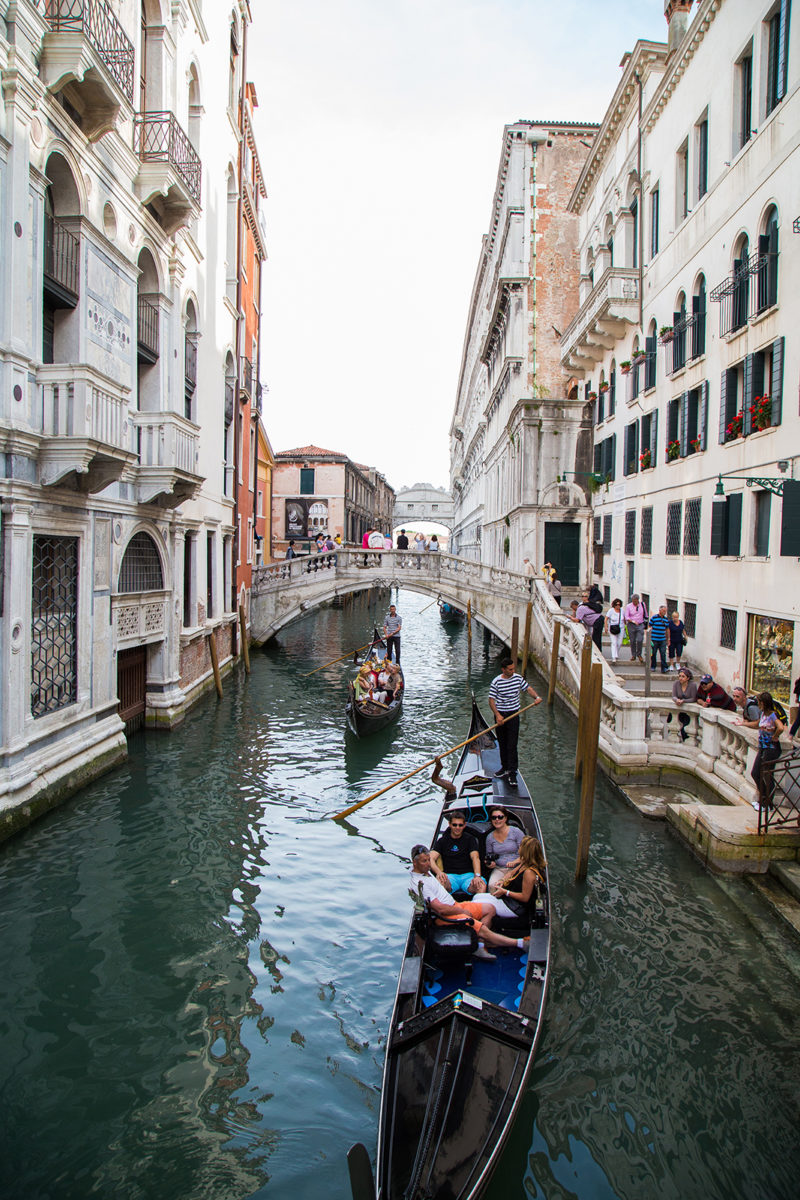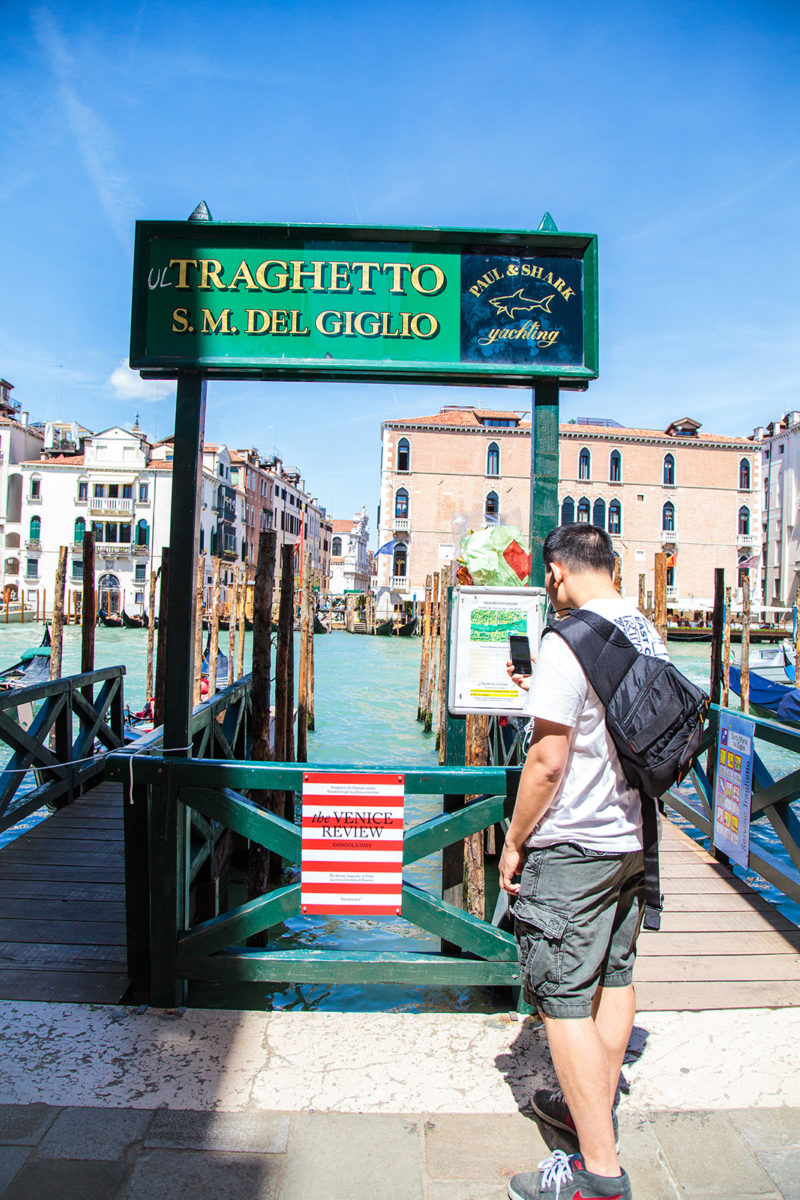 Check back later when I'll post about the sights and attractions in Venice 🙂