With a busy work schedule and a limited travel budget, sometimes Tie and I can only afford to travel domestically on the weekends. Hence the creation of this series of posts, "The Weekender." This August we drove up to Maine for Lobster Fest! We are both huge seafood fans and thankfully have not yet developed any allergies to it. It's a 5-hour drive from New York, but we've traveled further for food. Of course, Maine is known for its lobsters, but I had to curb our consumption of it for our cholesterols' sake, and also mix in some other foods to avoid lobster fatigue.
Lobster Fest actually takes place in Rockland, ME (about 1.5 hours away) over the entire weekend. We decided to go on Sunday when admission was free. In the meantime, we stayed in Portland and began our food adventures!
First stop was 3 Buoys Seafood Shanty & Grille. There's indoor and outdoor seating, but since it was hot outside that day, we decided to chill with the A/C. They open from 7AM – 10PM so it's easy to get your seafood fix and grab something to go. We got a large lobster roll (most bang for your buck!), which comes with fries. Buttery goodness. I noticed Maine lobster is more tender than the ones here in New York, and Tie says it's because they're smaller and soft-shelled. The lobster bisque is also incredible and comes with generous chunks of lobster. It was an amazing brunch.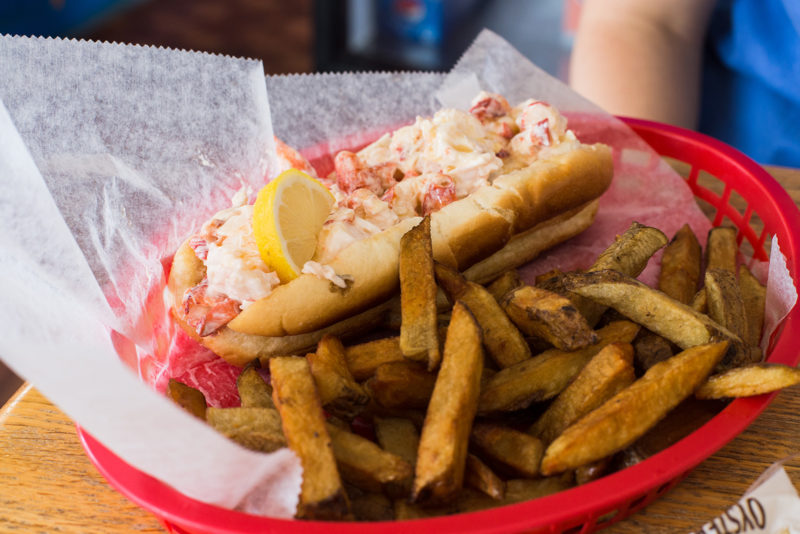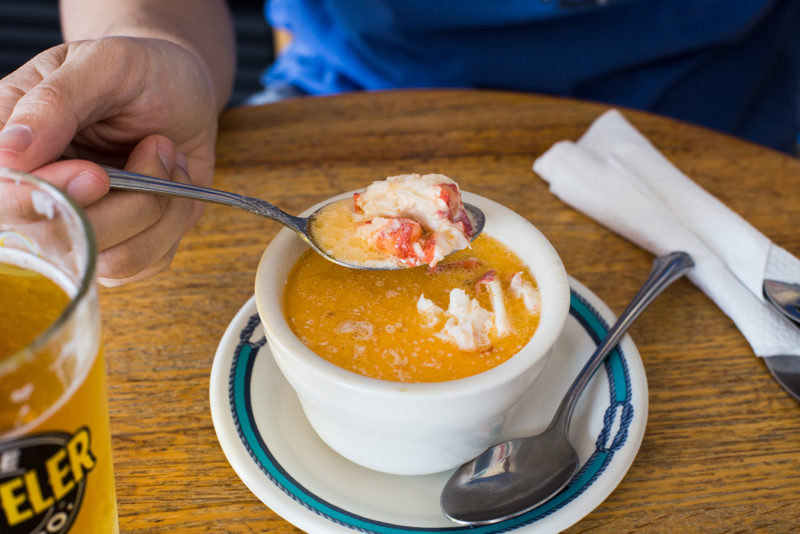 After a day of viewing lighthouses, we decided to have dinner at the much-hyped-about Eventide Oyster Co. It was a Saturday and for a party of 2 we had to wait about an hour (got there around 6PM). Fortunately, they have their waiting system down pat. We left our name and number, and they have this web app that lets you know how many people are in front of you, which is pretty convenient. You can kill time walking around the uber touristy Old Port, where we stayed.
When we finally got seated, it was on a bar counter by the window. It's a trendy place, but don't expect any romantic dinners. The portions are tiny and pricey, so don't expect to get full unless you spend around $100 or more. The crab rolls and lobster rolls were placed on a bun that tastes like mantou, which is a cheap and bland Chinese pastry. Neither seemed particularly buttery, though the lobster at least had more seasoning in it. The crab was mushy and kinda flavorless. The lobster stew was more of a thin soup with bits of lobster in it and some carrots. It was somewhere between a spicy and salty mixture. Not what we had expected. The oysters were the saving grace, each one of them deliciously salty like Maine waters. Other than that, I would not recommend Eventide.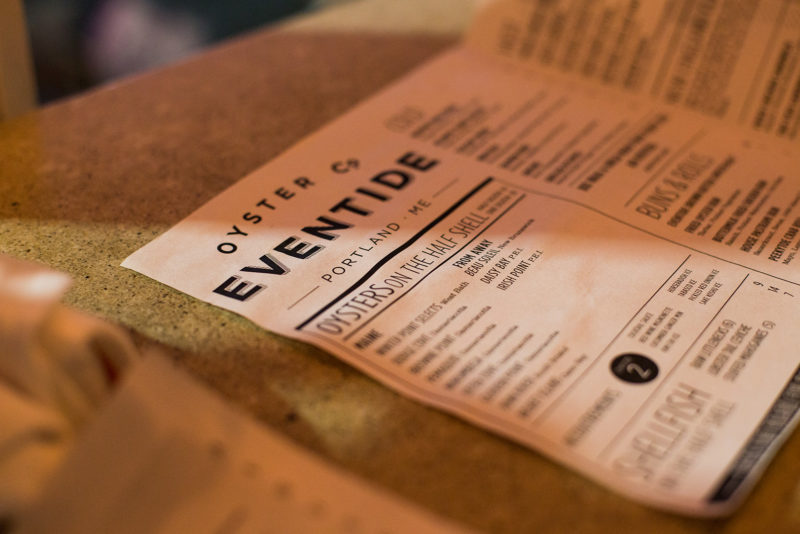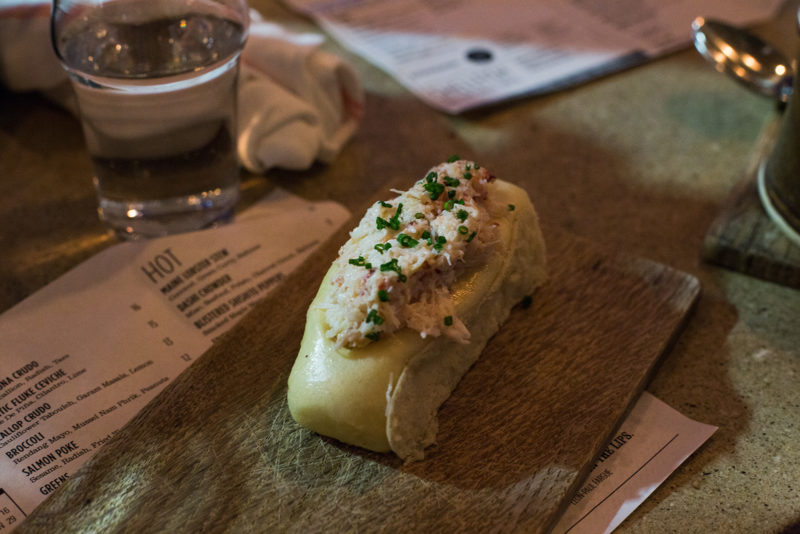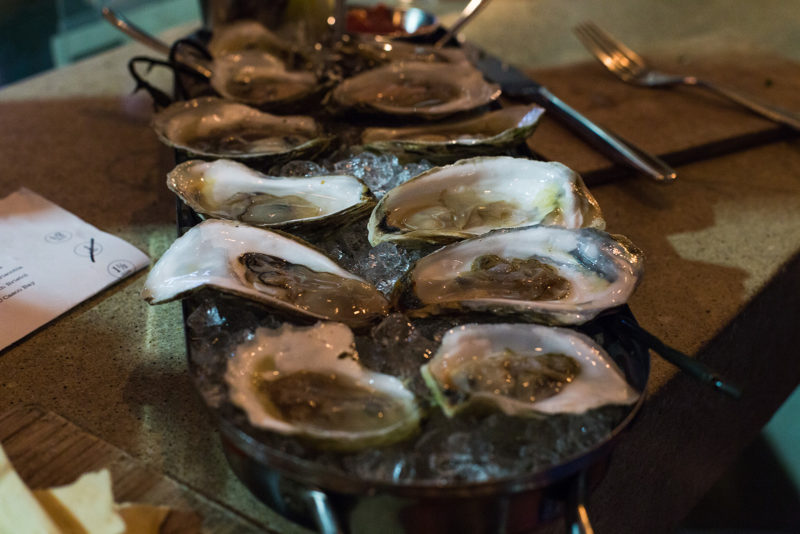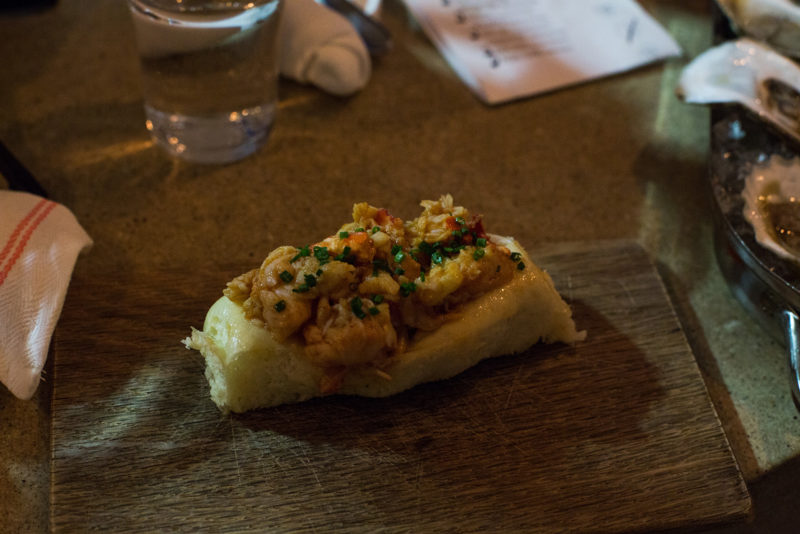 The next day we drove up to Rockland for Lobster Fest. We parked at a nearby high school to catch the shuttle to the festival (they also had a lot in a local middle school). Check their web site for details on the year you go. The parking lots fill up quickly, so try to get there before noon. The festival was like a giant carnival, with tents set up for shopping, games, and food. The giant white tent is where you get the lobster dinners. And dinner was served between 12PM – 5PM that day.
I doubted that I could finish a lobster by myself, but Tie proved me wrong when we ordered a double lobster dinner. It comes with bread, corn, and butter. Seating is communal, and the friendly folks across from us gave me and additional bib and taught me how to properly dissect a lobster (even though Tie was the one who actually got his hands dirty :D). It is tender, buttery goodness! Quite meaty for a small lobster. They also have rolls and all kinds of fried seafood like clams, shrimp, fish, etc.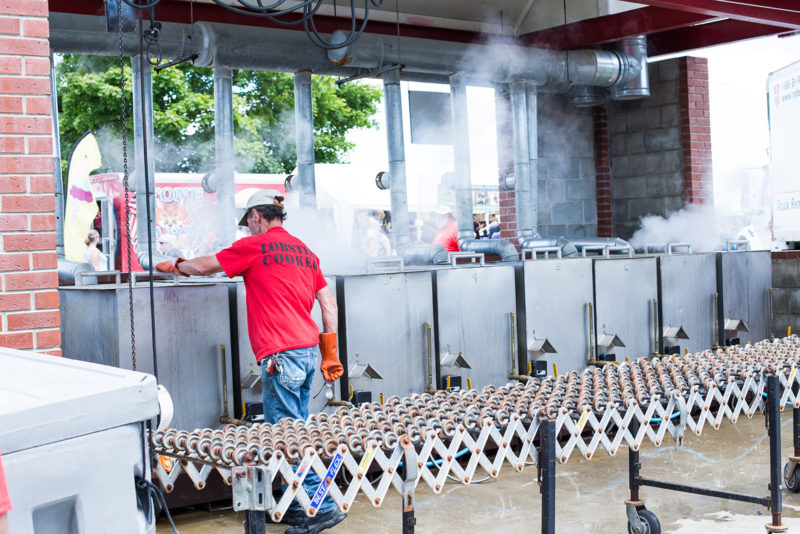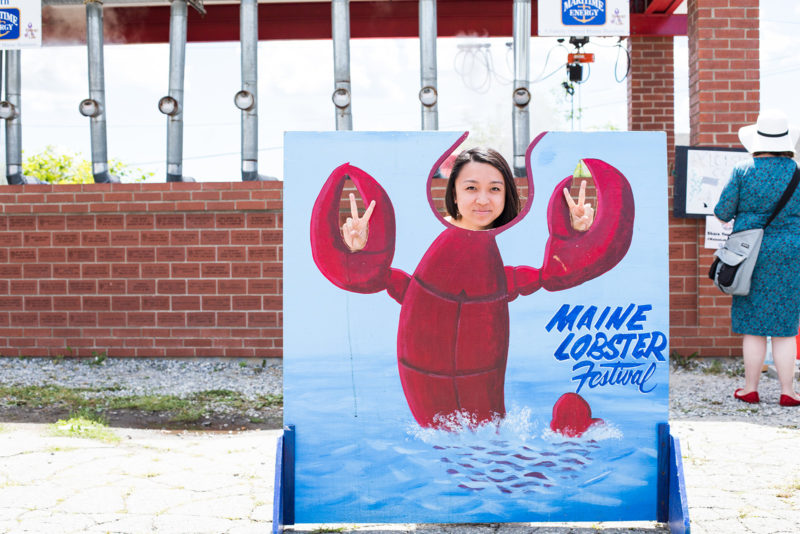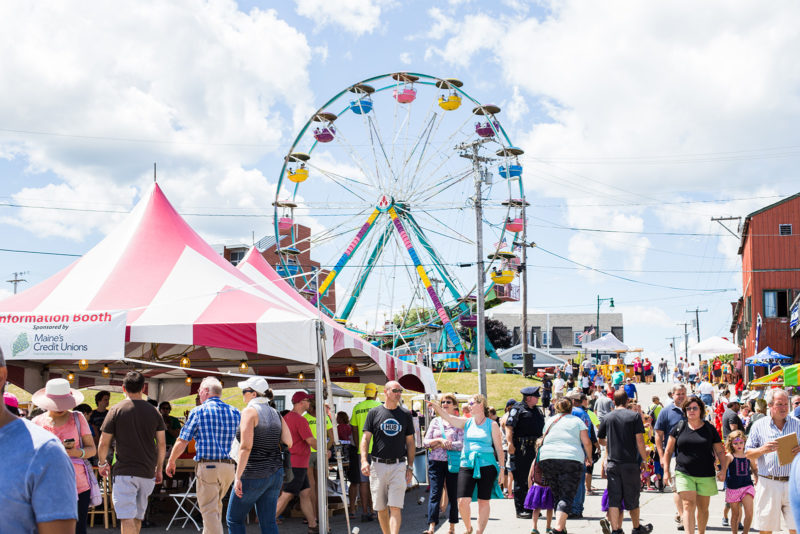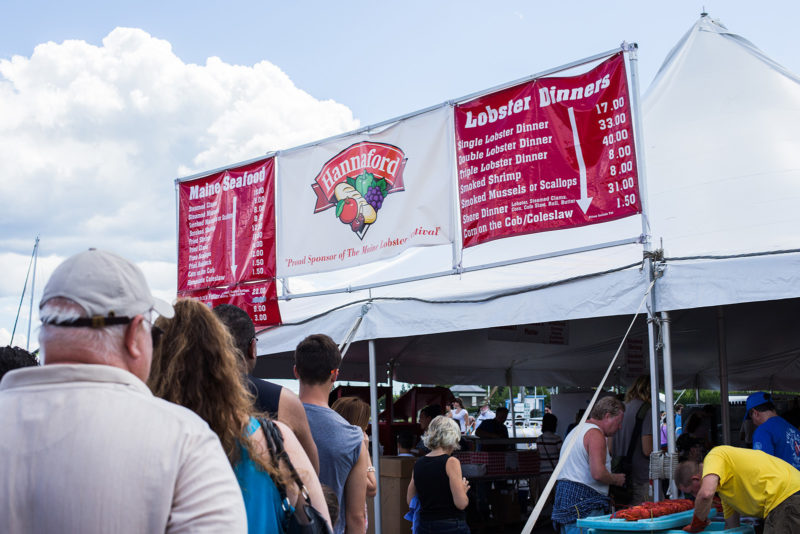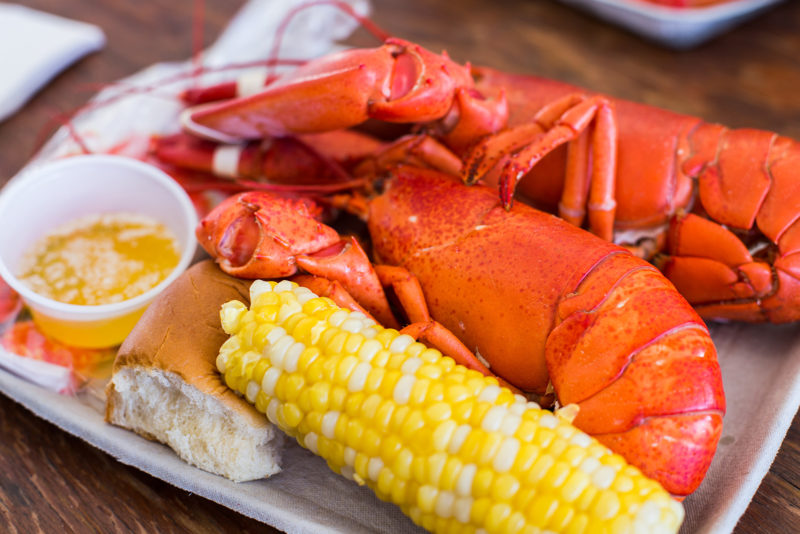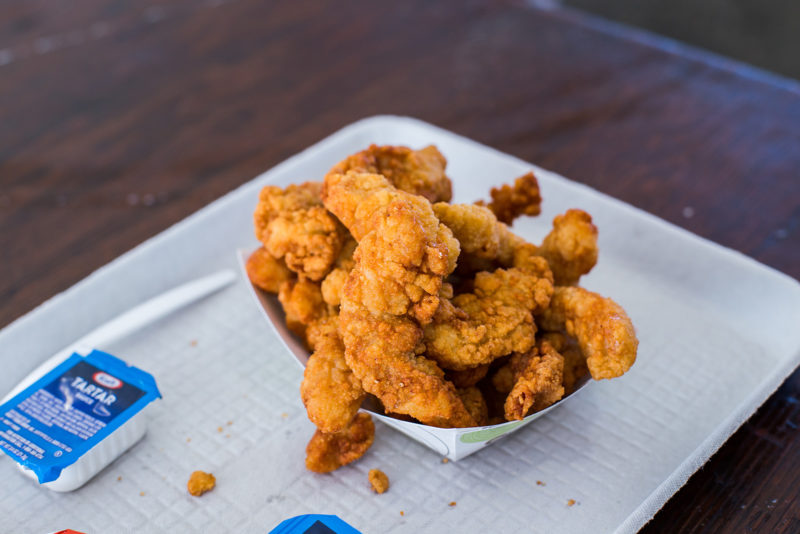 On a food-unrelated note, you can also watch crate racing during the festival. Contestants (mostly kids) try to run across a line of 50 lobster crates as many times as they can before falling into the water. The record holder ran across 6,000 crates! Definitely not as easy as it sounds.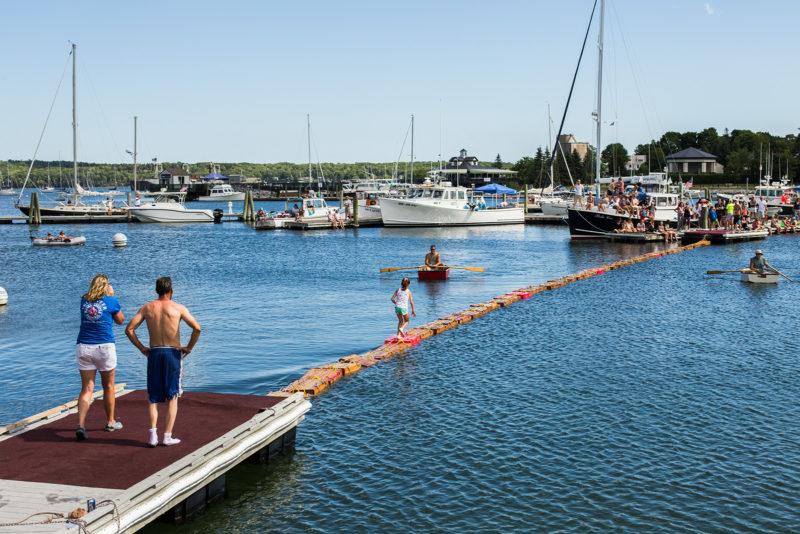 That night we went to Duckfat diagonally across the street from Eventide, a restaurant known for cooking their food in – surprise – duck fat. Lots of fried food, but it was really good! I loved the duck fat fries dipped in truffle ketchup. The paninis and sandwiches are thick and juicy and can be shared between two people. The poutine tasted like it was loaded with Canada (that's a good thing, by the way). And the doughnut holes were crusted with sugar but actually not overly sweet when dipped in gravy. It's a tiny restaurant, and we did have to wait 20-25 minutes to get seated on a Sunday night. Worth it!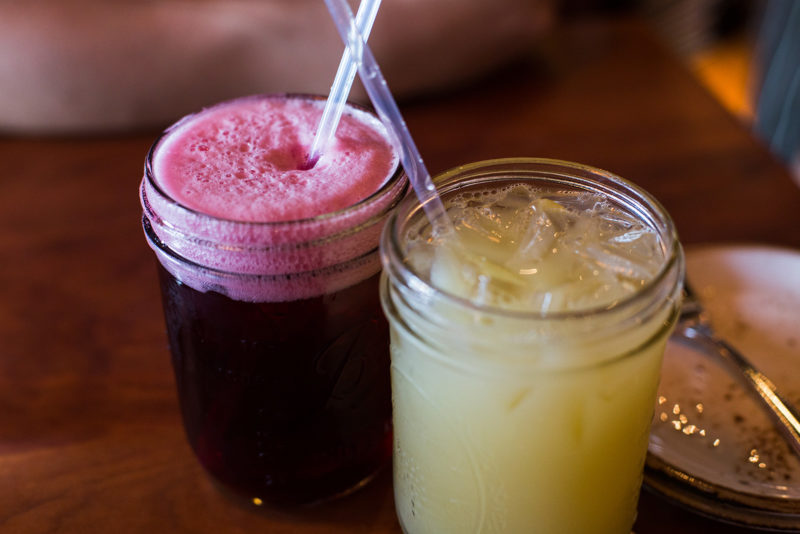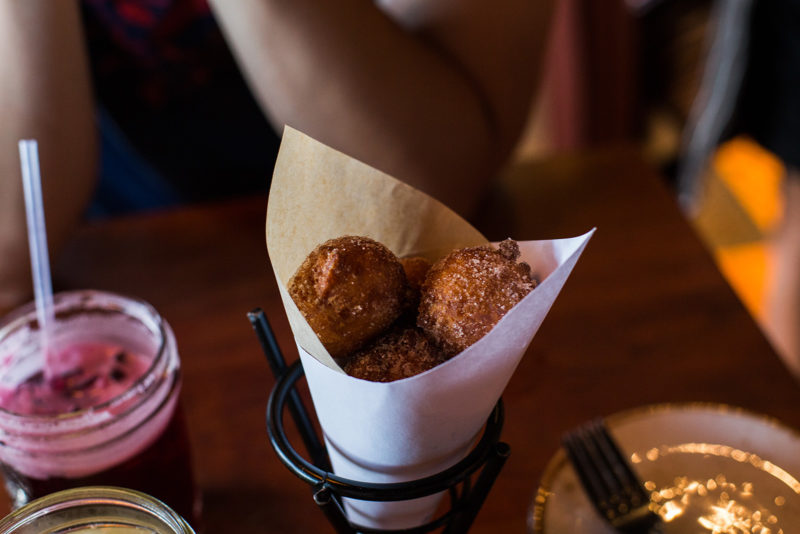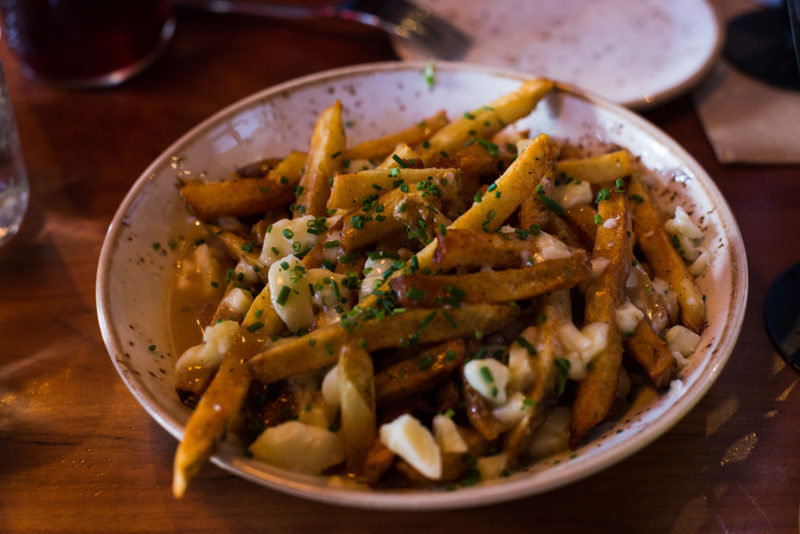 For our last meal before leaving Portland, we had brunch at Central Provisions, conveniently across the street from our hotel. A note about our hotel Hyatt Place – it's right across the street from a row of rowdy bars and clubs and does get a bit noisy up until 1AM. But super convenient to get anywhere (though valet parking was $20 per night). Anyhow, back to the food. Central Provisions is a tapas place and while I've heard good things, I was hesitant at first, unsure of how much food we need to order to sustain ourselves for a long ride home. But it turned out to be one of the best meals we had in Maine. Fried potatoes were not just fried potatoes – it was loaded with anchovies, fried egg, lardo, and smoked pimenton. Likewise, the burrata cheese was also packed with delish – arugula pesto, apricot, pine nuts, strawberries, and even crispy pork. The crunchy corn and lobster fritters are paired perfectly with a side of saffron aioli; it just melts in your mouth. But most of all, we LOVED the Baja Fish sandwich. Perfectly grilled, seasoned, and flaky as fuck! I would go back here just for the sandwich. Get it.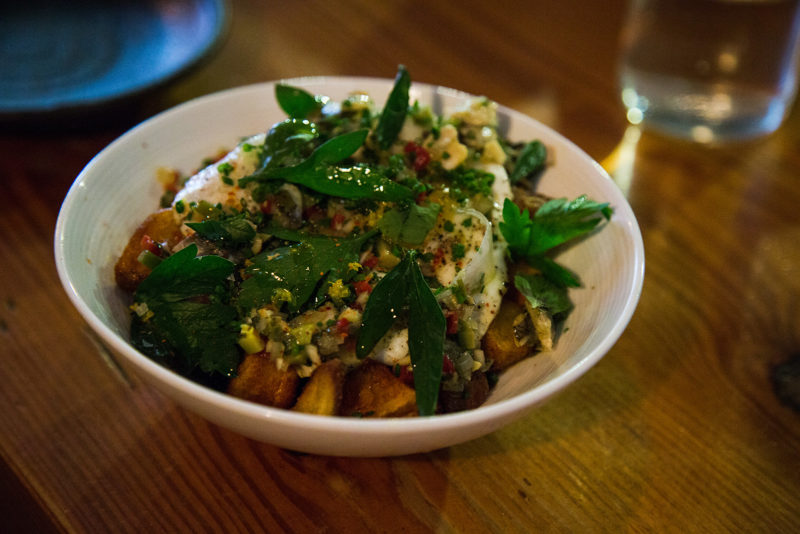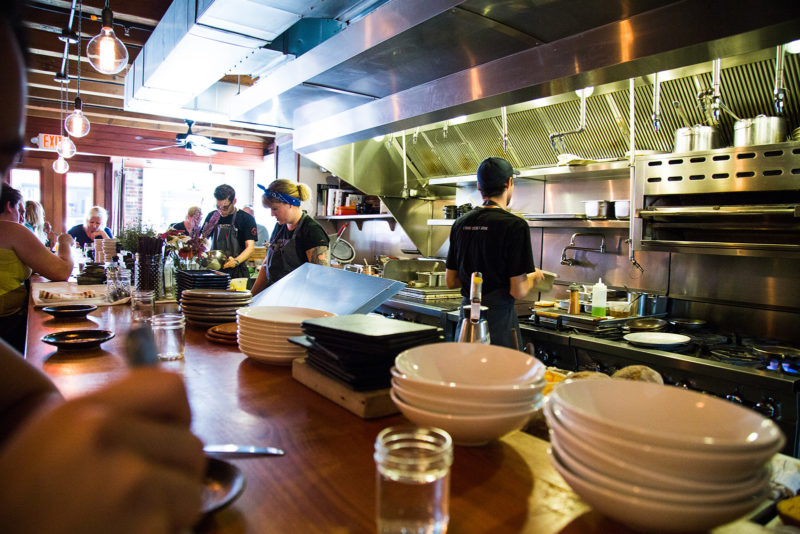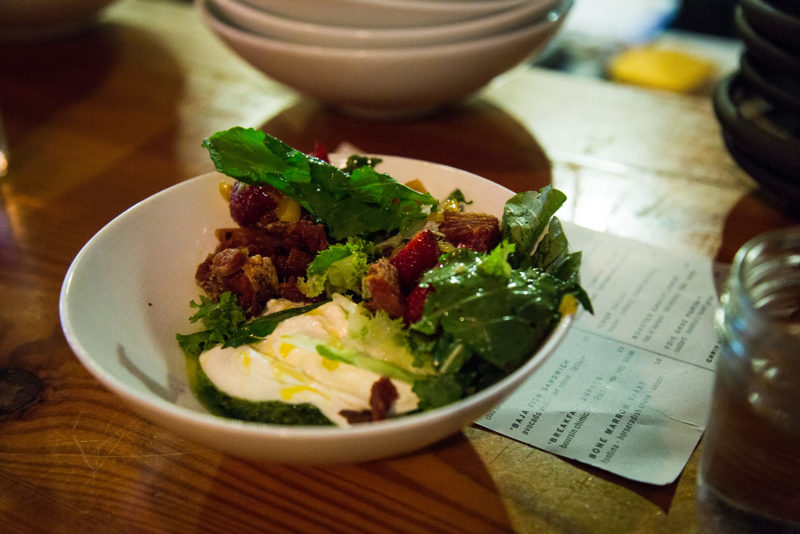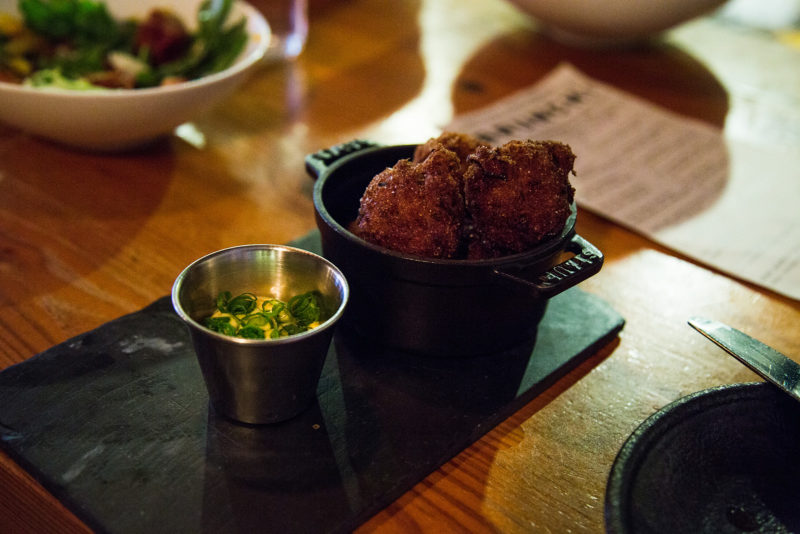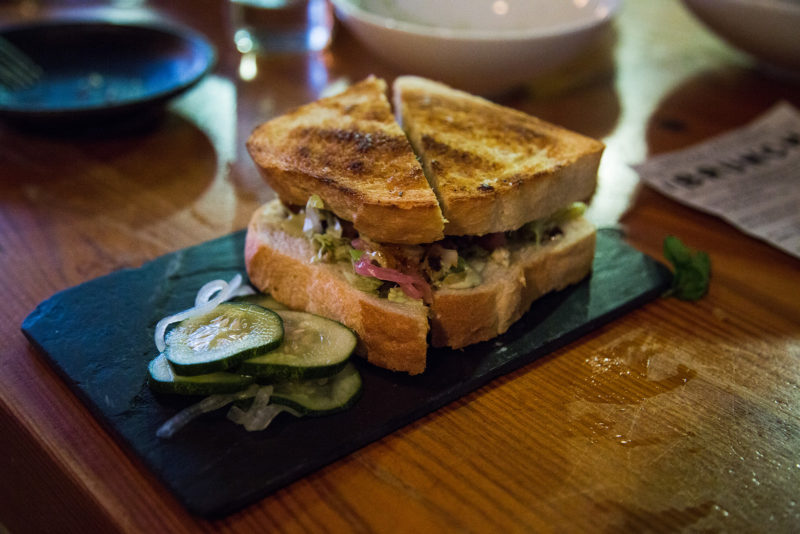 As you can see, Maine isn't just good for lobsters (although obviously I highly recommend it). It can also fulfill a diverse palate, so be sure to look beyond those firey red shells for more heavenly bites!