Portland, Maine might not be known for a stellar skyline, but it does have its fair share of lighthouses. They're quite accessible by car, have free parking, and are popular wedding spots. If you're into lounging around by the water, here are some we checked out and recommend. Big props to this site for the driving directions.
The first one we saw was by Two Lights State Park. No need to actually go into the park (they charge an admission). You can drive past the sign on the left, heading towards Lobster Shack (there's a parking lot, too). We saw one of the lighthouses from afar. But the more fascinating part are really the rock formations along the coast. We spent so much time roaming around, in retrospect we really should've put on some sunblock.
Next up we drove to Portland Head Light. It's Maine's oldest active lighthouse and it was commissioned by George Washington. George fuckin' Washington. Awesome. There's also a museum you can check out, although we didn't. We were busy eating ice cream. You can also hike along the water, but again – too damn hot. This was definitely the most busiest and touristy of all the lighthouses. From afar, you can also see the more battered looking Ram Island Light in the middle of the water.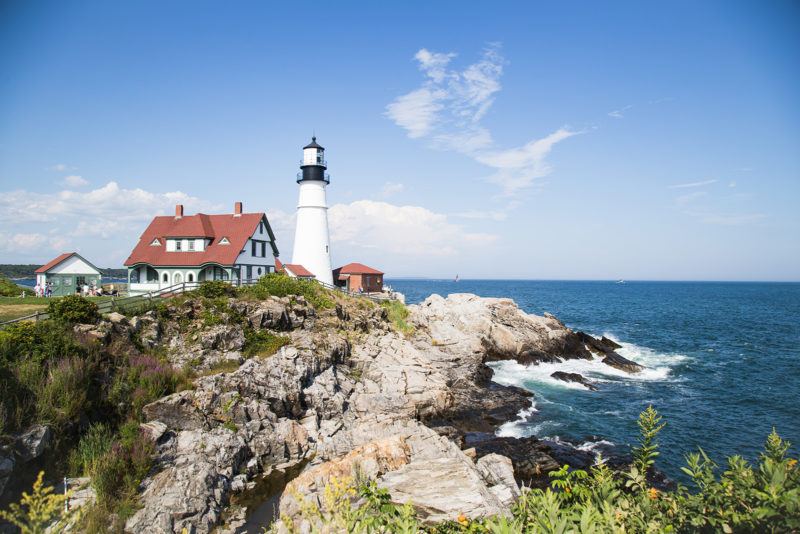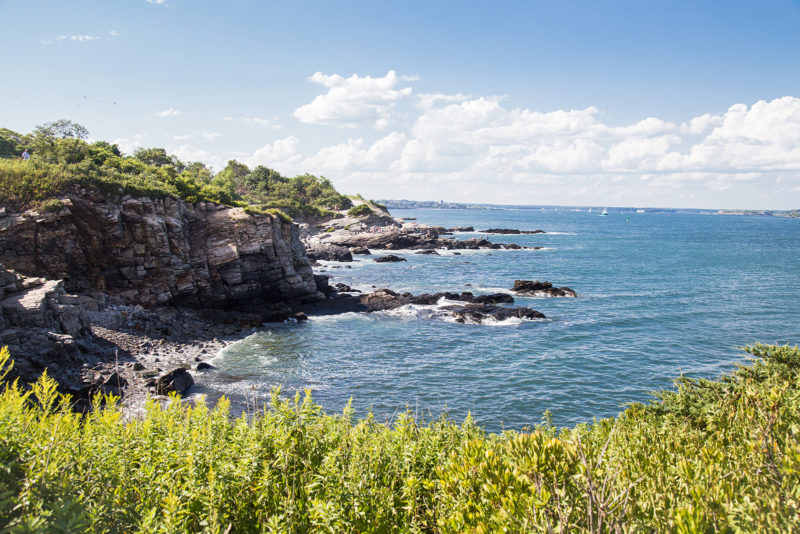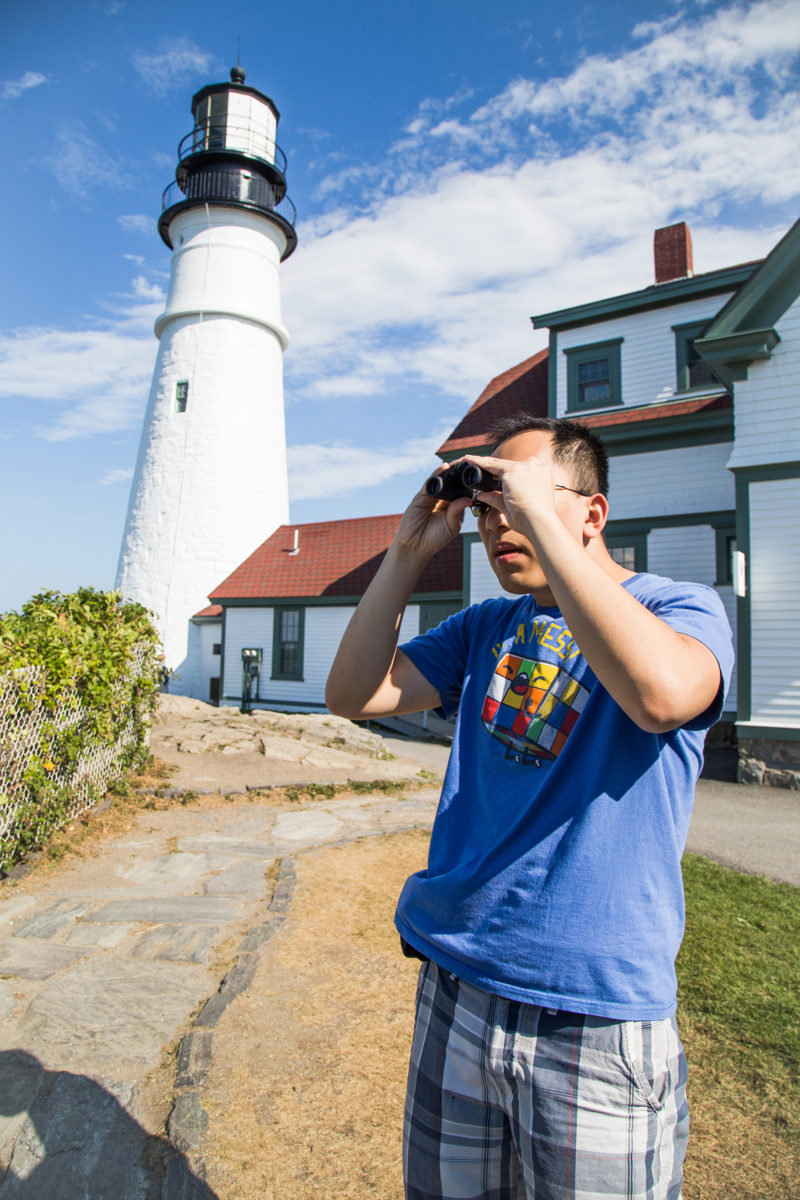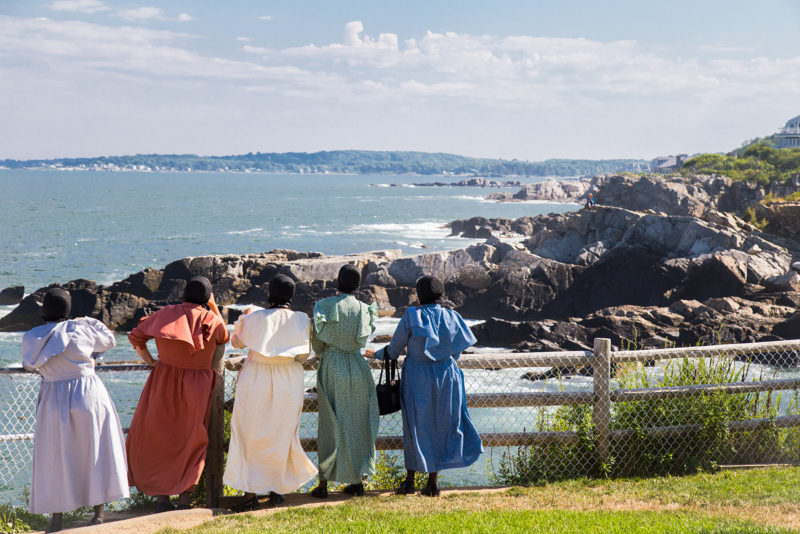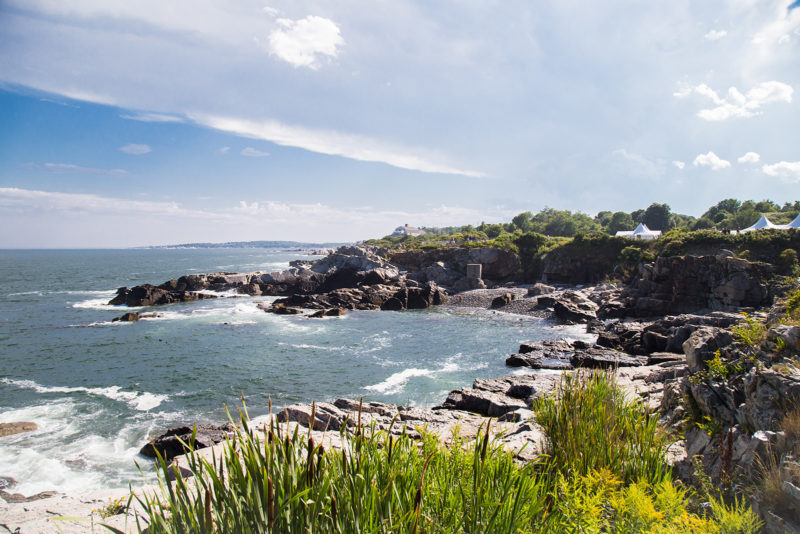 Next up was Spring Point Ledge Light. We drove through a sprawling community college campus to get there. Having gone to college in New York City where we had no semblance of a campus, I could only marvel with envy. The lighthouse looks tiny from afar, and you have to walk across the rocky jetty if you want to get a closer look. They have tours over the weekends, but again – we were too lazy to make our way over. Just sat by the entrance and took a whiff of the water, which smelled like delicious oysters. Mmm…
Our last one was Bug Light (very close by). Love the name. It's tiny and I adore the detailing on the top, making it look like a giant chess piece. You can really get up close and personal with this one. Not much to see here, but there is a large field to chill in and you can see the somewhat lackluster skyline at a distance.