In Tokyo, we typically do a lot of walking. The metro stations are massive so it's not like you can just go underground and quickly hop on a train. And yet, we decided adding hiking to our itinerary would be a good idea for our legs. No regrets, though! Mount Takao was only a 50 minute train ride away from Shinjuku Station on the JR Chuo Line. It's one of the most popular treks in the world, so expect to see a ton of people there, especially around foliage season. Get an early head start so you give yourself plenty of time to really enjoy the hike.
Remember to bring water and use the restroom beforehand. There's one in the station and another by the cable car station. Yes, there is a cable car up the mountain for the elderly and lazy. But the line is super long, so choose carefully! Before you begin, you'll see a map illustrating the different trails you can take. Now prior to this, I had read that the hike was relatively easy and paved. So obviously I decided why not just take the shorter trail, which is Trail 6. I'm not a very smart person. Of course, it turned out to be the difficult path.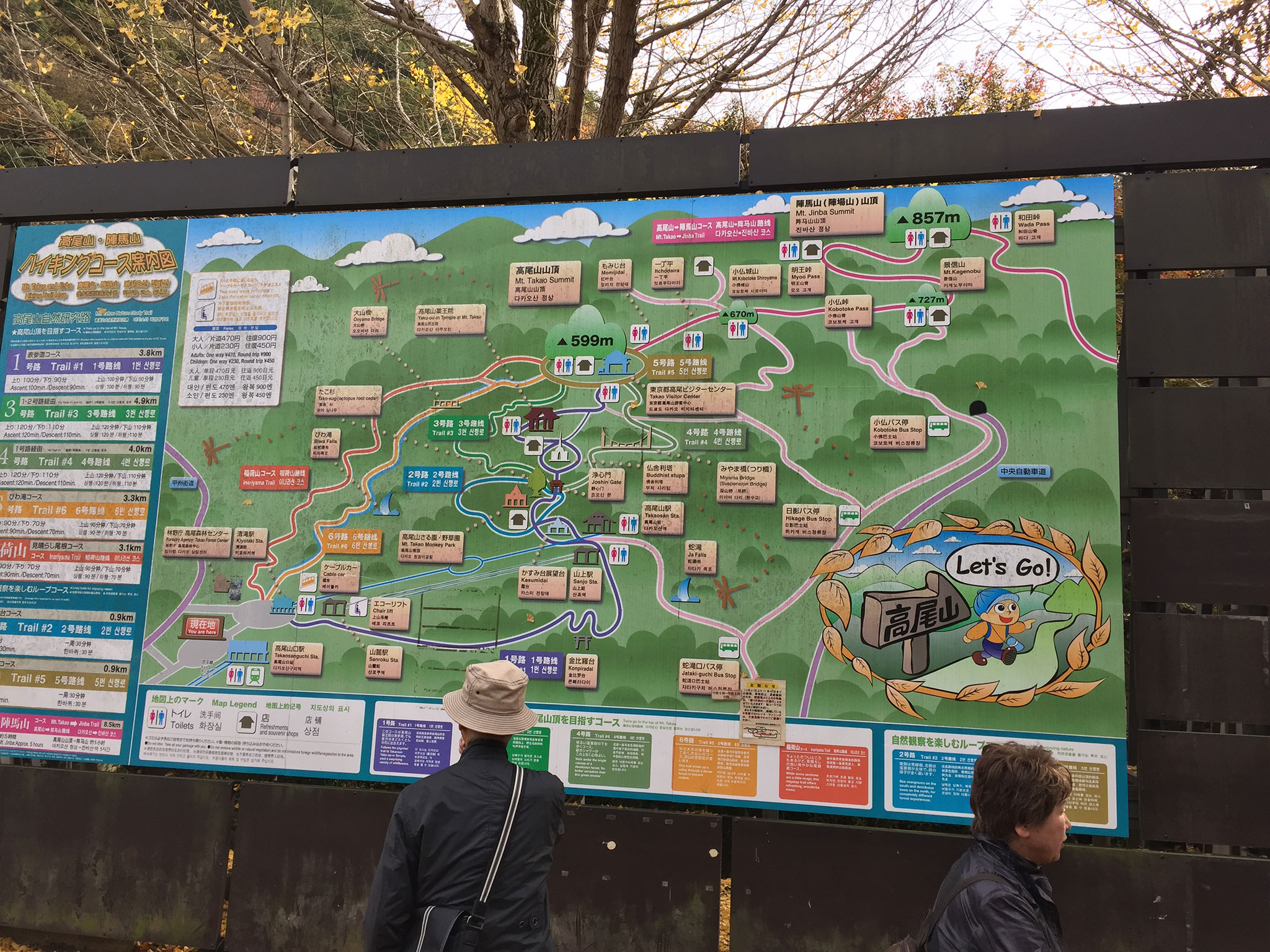 What resulted was a somewhat challenging hike (so seasoned hikers, it's a piece of cake though). Trail 6 is pretty wet with slippery rocks, so wear good shoes. There will be lots of tree roots and stairs waiting for you towards the end. The trail is pretty well marked. All you have to do is hike along the stream. The best part is this is clearly the road less taken so there will not be crowds of people holding up the line. Just soak in the scenery – the trees and dampness of the air will keep you cool as you ascend. Note: you'll see a sign near the end that says you should only hike up Trail 6 and take a different trail back down.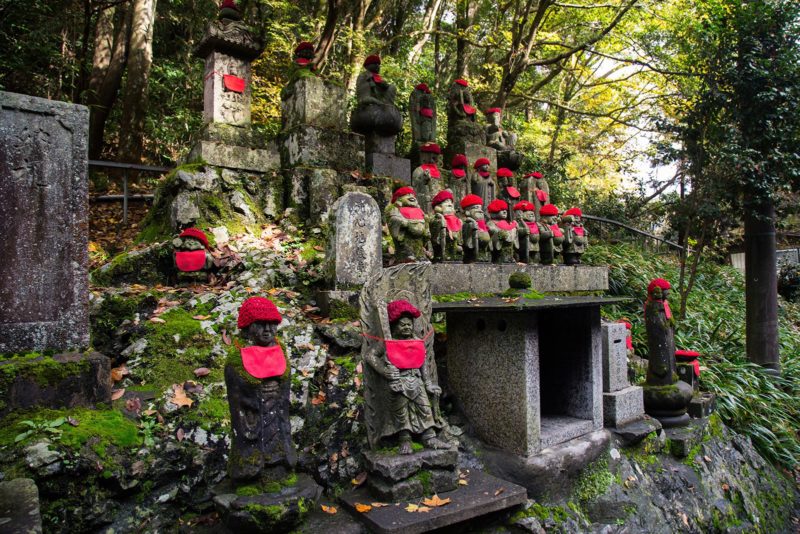 At the "summit," you can get a good view down below and snack on some onigiri or matcha ice cream. Actually, you can continue hiking to Mount Jimba, but that's a little further away so we didn't. You can also spot Mount Fuji from atop Mount Takao – it's just really tiny and far away. Just look for the mountain that looks like it has a cloud over it. There were several groups of people who had picnics at the summit.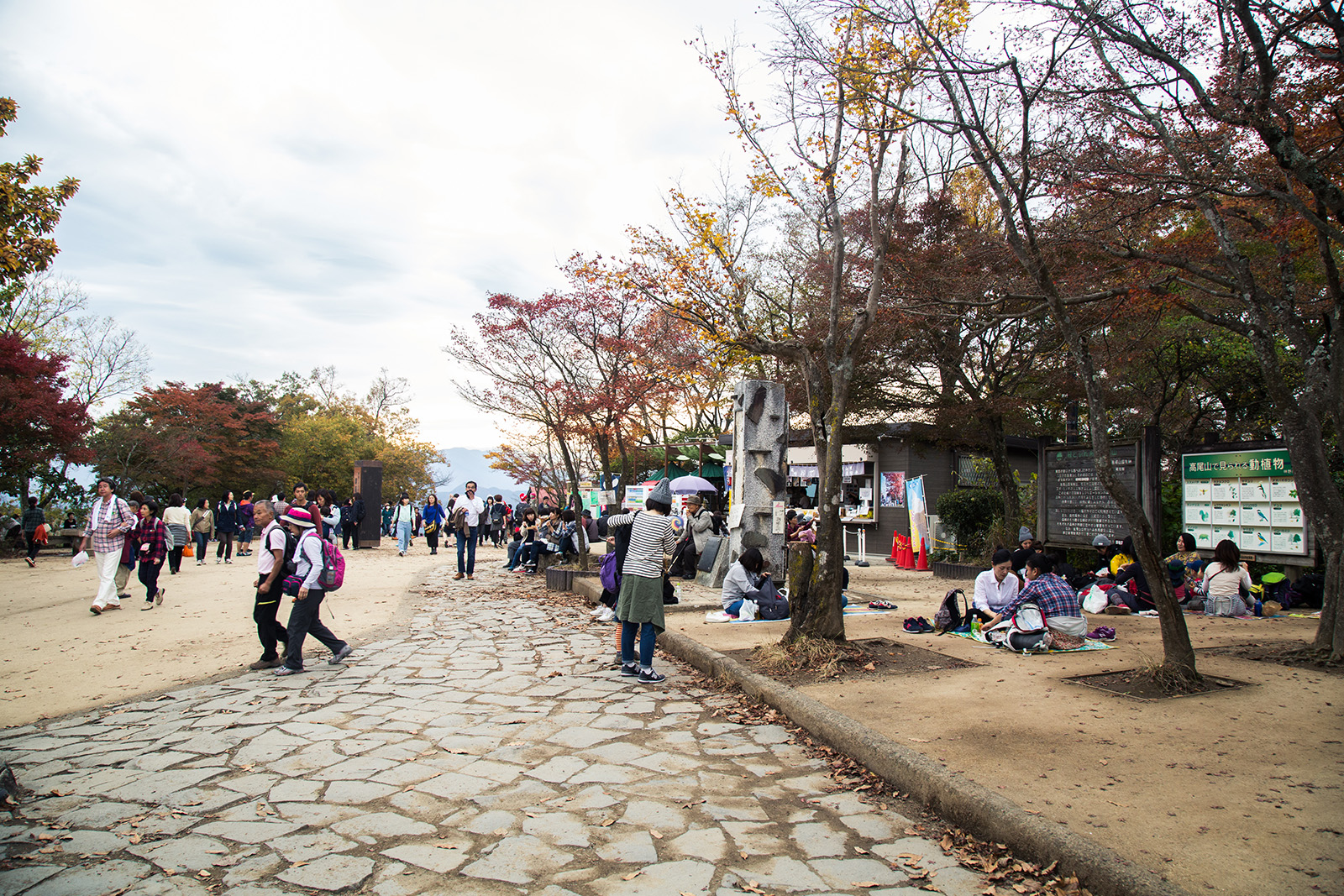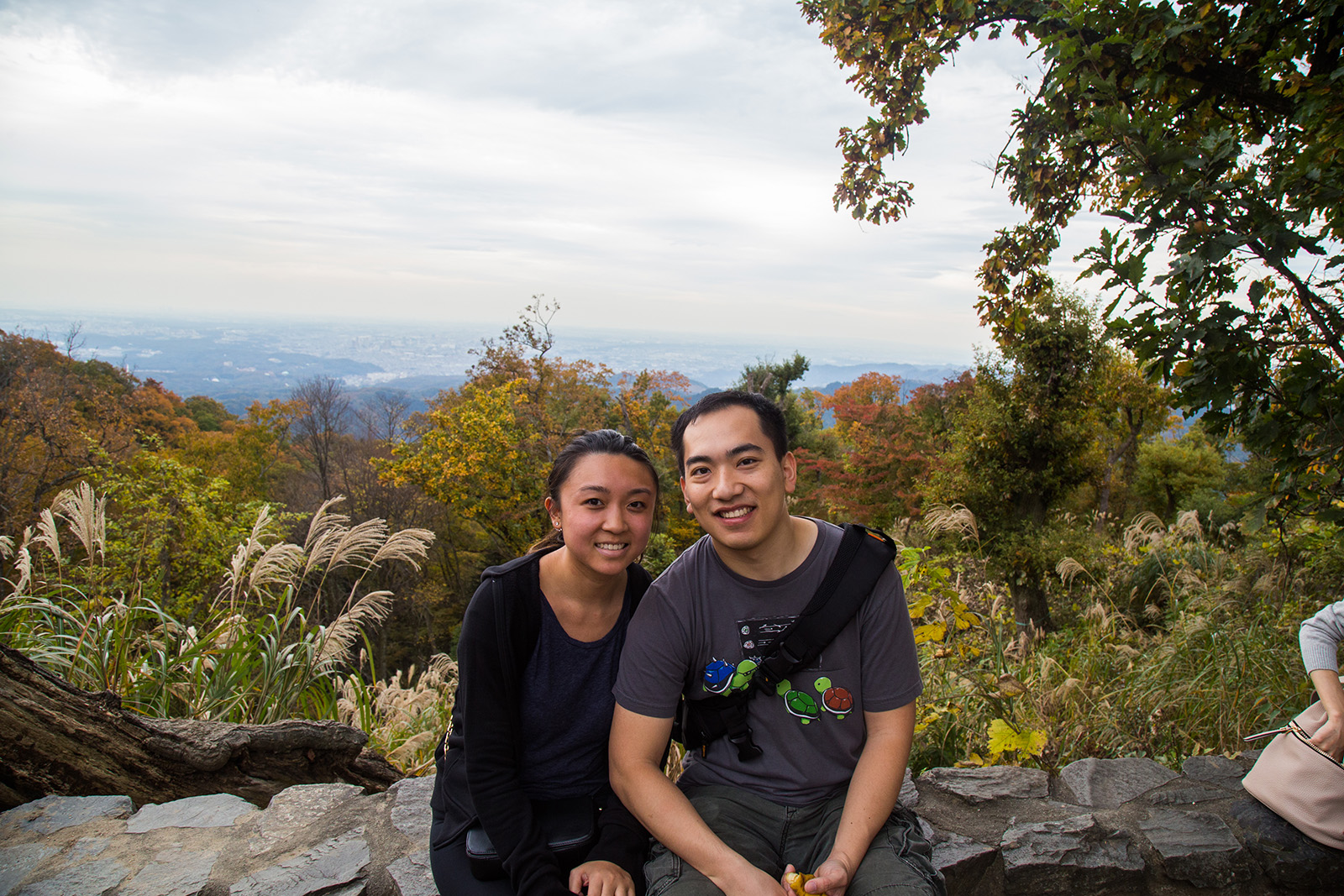 We took Trail #1 down – now this is the trail I had read about. Well-paved, wide, with lots of people and shrines. Glad we got to have a good workout and take the scenic route, too!
We were getting kind of hungry on the way down and decided to try some yaki dango. Was hoping it would kind of flavorful, but turns out it was just dough doused in what tasted like hoisin sauce. Maybe we should just try some sweet dango next time…