Almost everyone who's visiting Hong Kong for the first time visits the Big Buddha on Lantau Island. It is literally a giant Buddha sitting atop a hill. You can take the train to the island – it's a little past Disneyland. That's just the beginning of your journey. From there comes the frustrating part – waiting in line for the Ngong Ping cable car up the mountain. As always, the earlier you go the better. Of course, you can also hike up there…but that's crazy. It'll take you hours. Make sure you purchased tickets online beforehand or you'll end up queueing even longer. We got the crystal cabin, which is only slightly more expensive than standard but the wait was much shorter. Warning: there will rude people who will try to cut you in line. Your choice to either give them the stank eye or a piece of your mind.
The only physical difference between the crystal cabin and the standard one is that the floor is made of glass. Which I guess is pretty cool if you don't have a fear of heights. Sometimes bugs might fly into your cabin – it's not completely enclosed to let the wind in and keep y'all ventilated. Each car fits about 8-10 people. The ride lasts half an hour, which is pretty lengthy considering most cable car rides I've been on are 5-10 minutes long. Enjoy the view!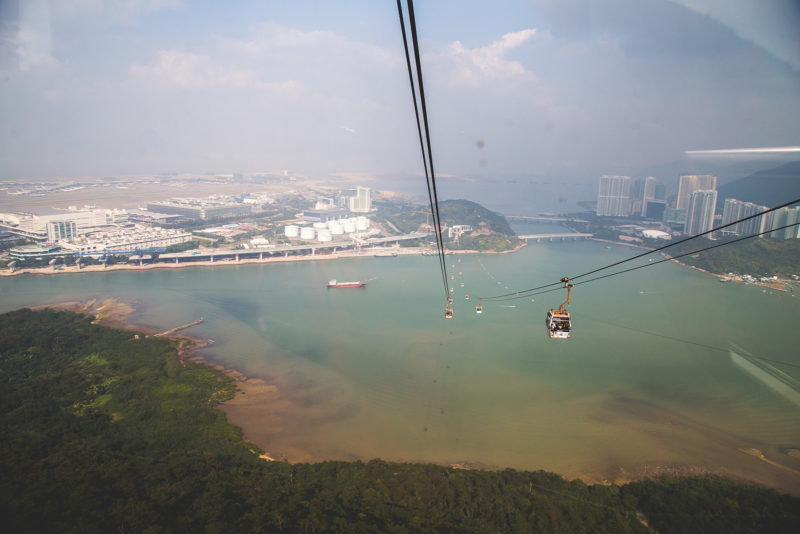 Once you're there, you'll enter into Ngong Ping Village, which has some shops with food and souvenir. I recommend going further into the village, past the white gate, and finding food there. They have relatively inexpensive hot mini cakes and black sesame soup in more rugged-looking food stands. There are also other touristy attractions like a totally irrelevant 5D exhibit. Oh, and don't be surprised to find cows and dogs wandering around.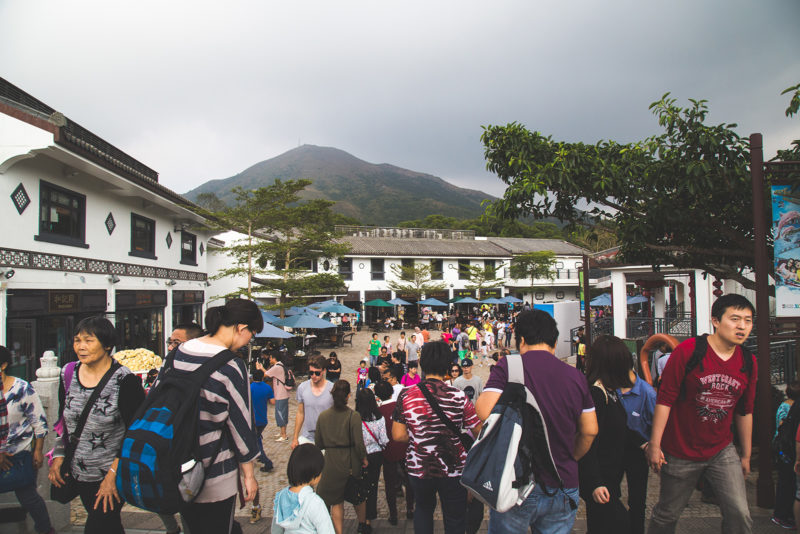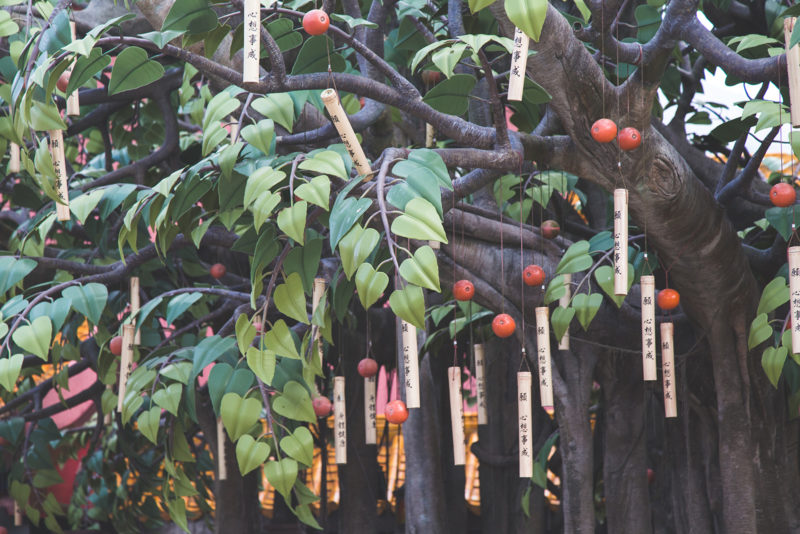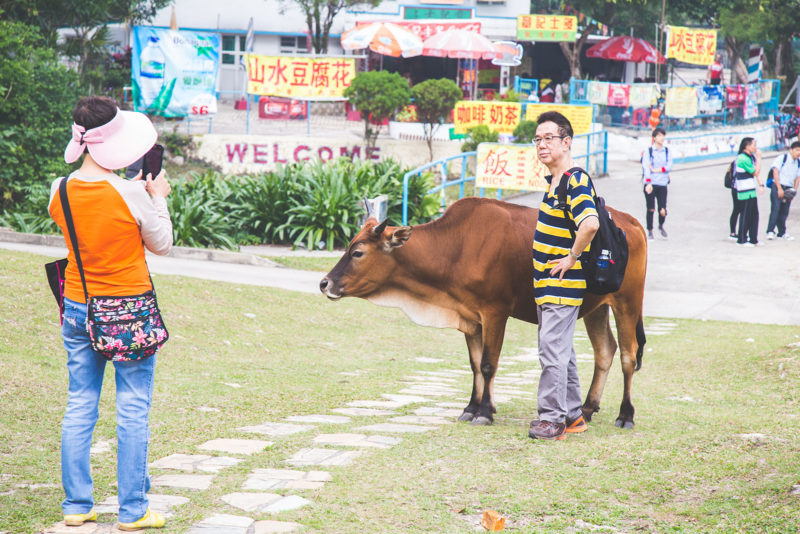 To get to Big Buddha, you'll need to walk up 200+ steps. I overheard a woman say it was too far up and she wasn't going. Seems silly to come all the way here and not visit the main attraction. It's not that bad. You can always rest along the way! Taking a good picture is a whole other issue.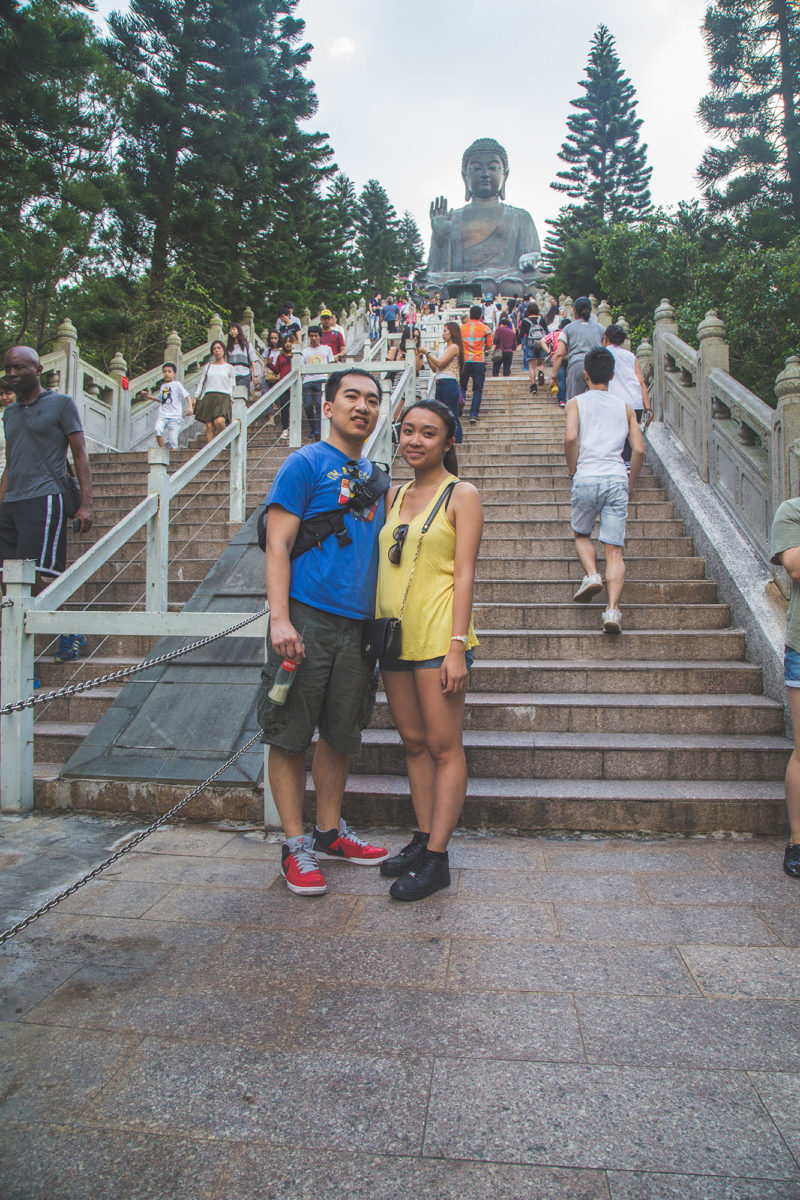 Finally – we reached the top! The upper portion was actually blocked off. Maybe too many people vandalized the statue? But we still saw some tourists climb over and totally ignore the sign, so I can see why it was there in the first place.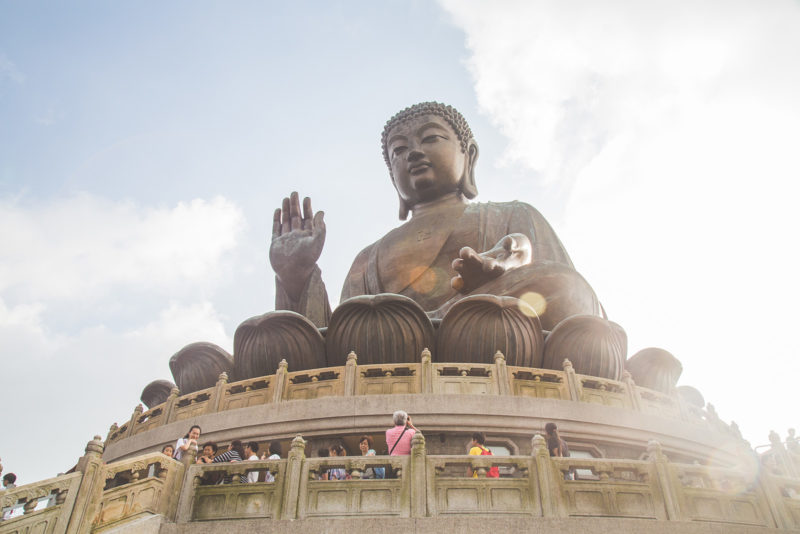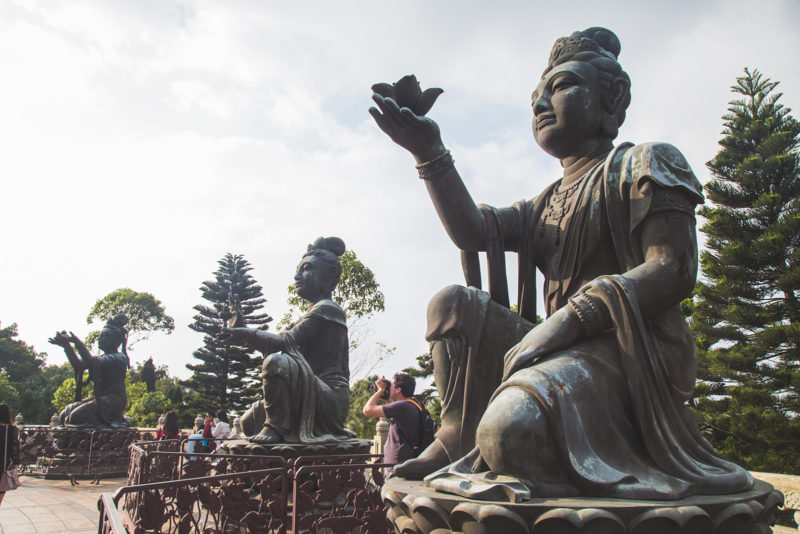 Down below is the Po Lin Monastery and a ton of incense. We wanted to light some, but it was about $15 for enough incense for an entire family. Ditched that idea. If you're feeling hungry, you can opt for a vegetarian meal with monks at the monastery. Tickets can be purchased at the base of Big Buddha. Also, pets are not allowed yet we saw a group of tourists bring their dog anyway and it got attacked by the strays there. Oddly, what you can bring is a drone. There was a kid who attached a Go Pro to his and flew it all the way up for aerial shots of Big Buddha.Pretty cool stuff. And since my fellow Chinese have no sense of personal space, there were a bunch of tourists who stood around the kid and peered at his tablet.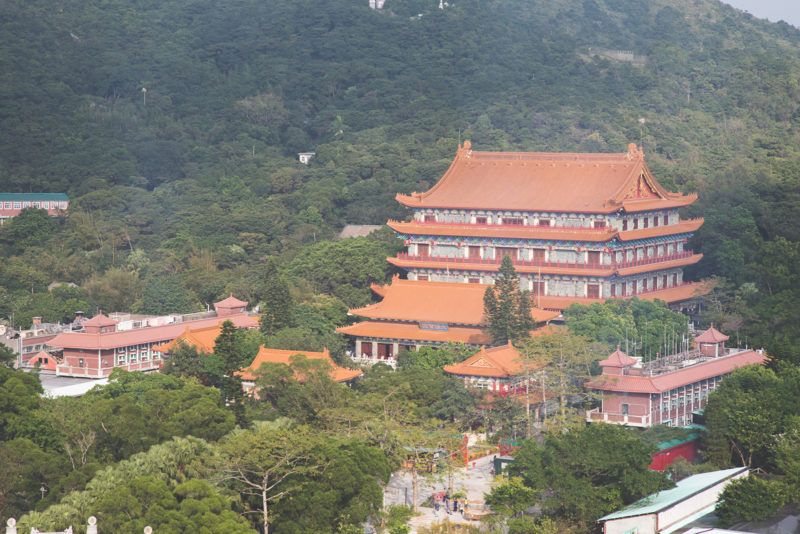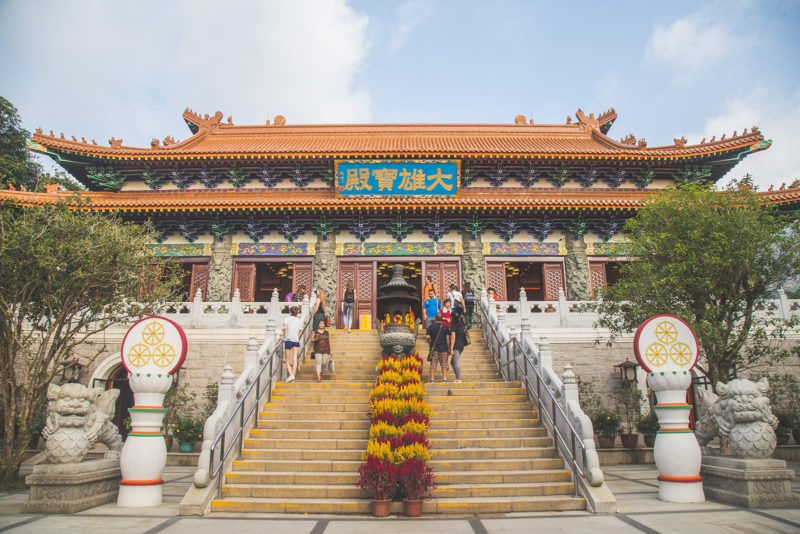 And we left just in time to catch the sunset 🙂