I almost talked us out of visiting Seoul Forest because I thought it might've been too far – so glad Tie changed my mind. It was definitely the highlight of our trip. Seoul was full of beautiful fall foliage when we visited, and Seoul Forest was the epitome of it. Just check out the photos.
It's not just foliage, though. There's also a deer park where you can feed the deer behind the fence. Buy the food at the nearby vending machine – they give you a very generous cup of the stuff. It will last you a while. They lick it right off your hand! Just look how much fun Tie was having.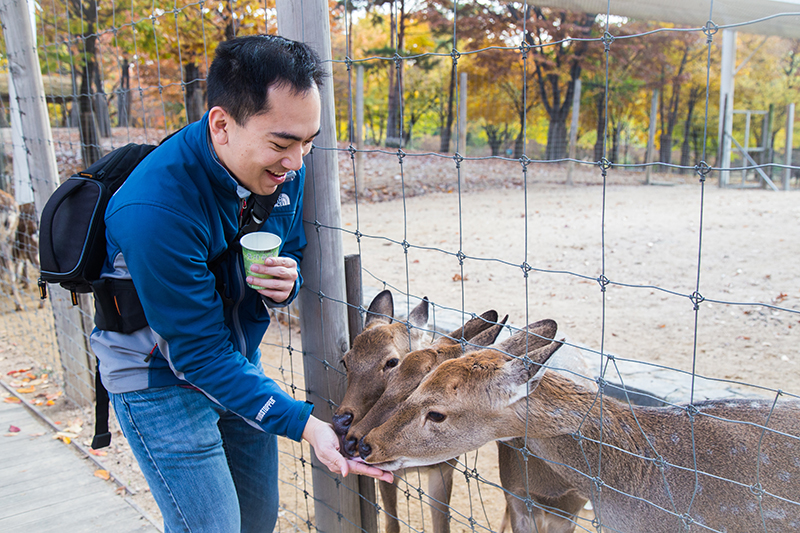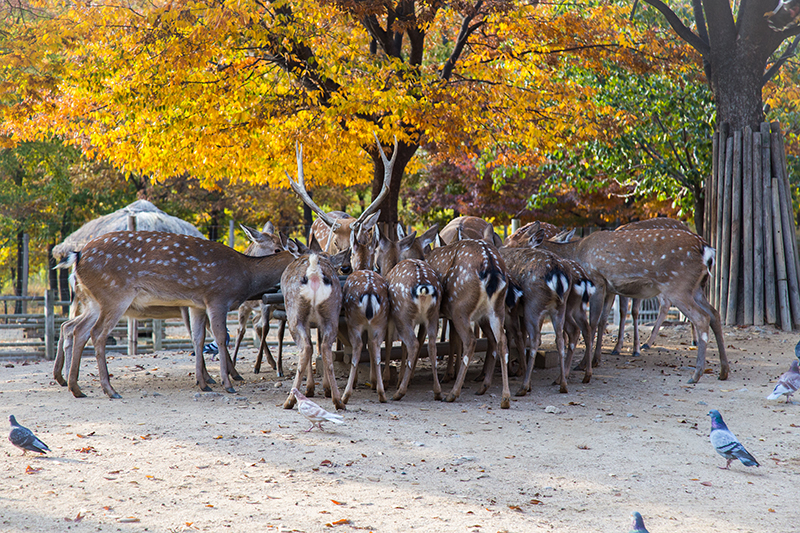 They also have bike rentals and a butterfly garden. And an epic playground for kids. This will probably be deemed too dangerous in some parts of America, but it's freakin' awesome!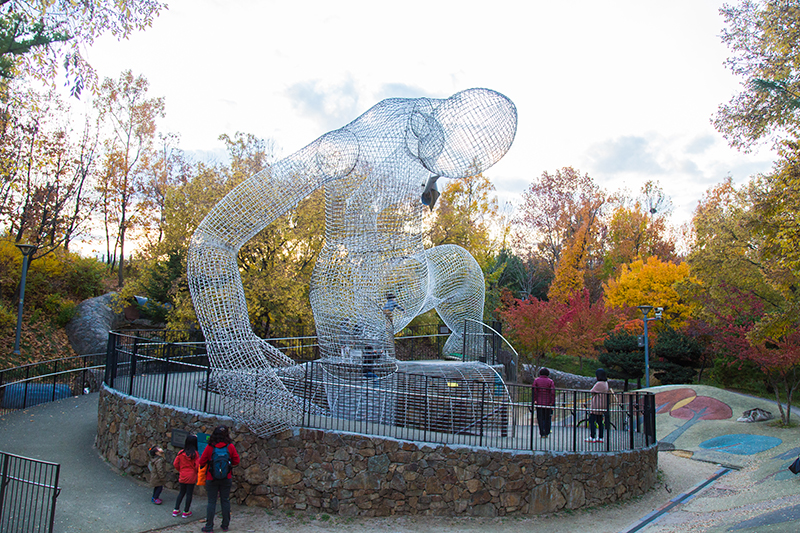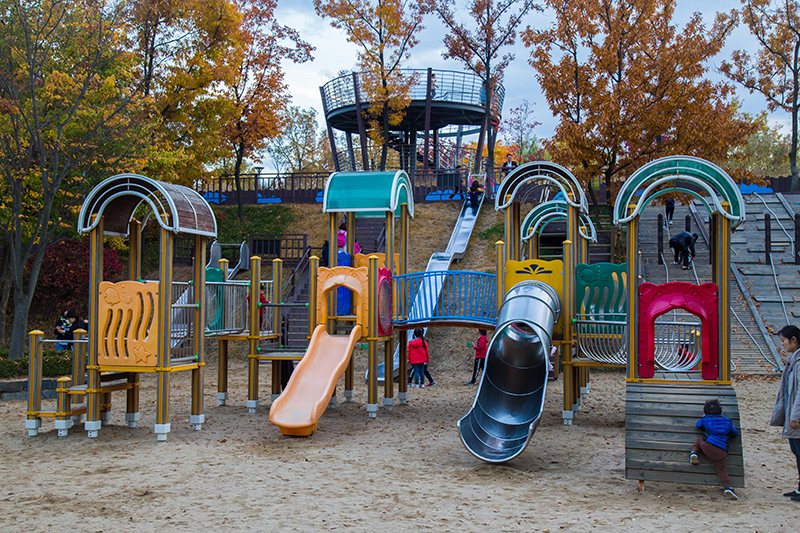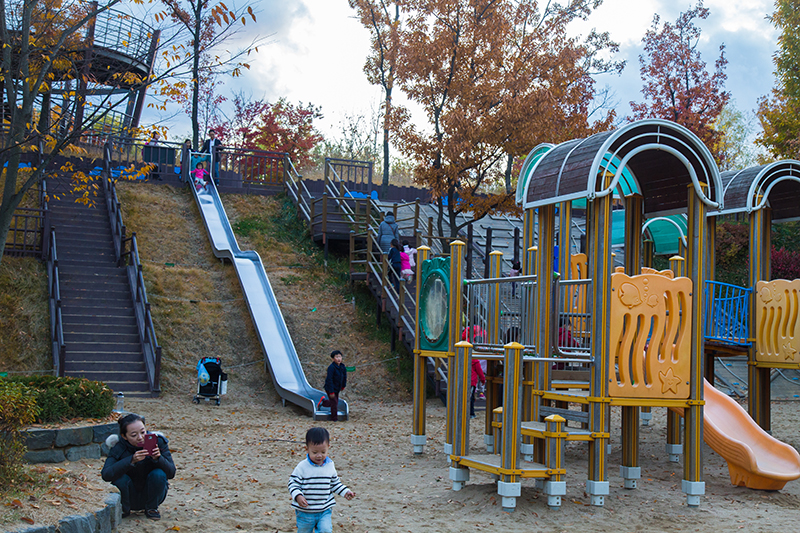 Take the pedestrian bridge all the way down to the water for more spectacular views! Seriously, I love this place so much. Probably a good location for wedding/engagement pics, too.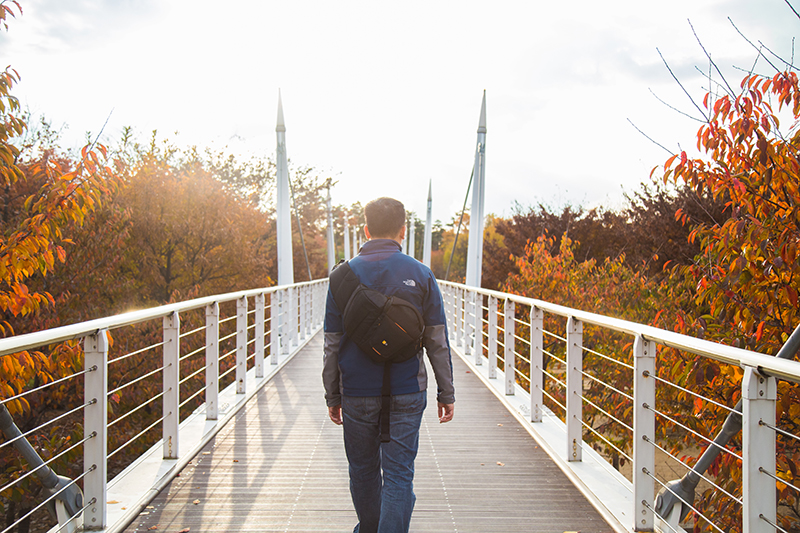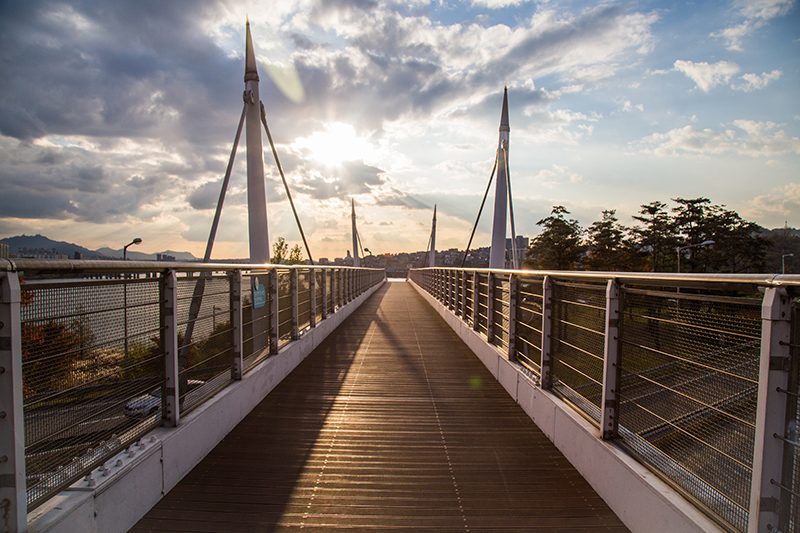 And a few more images to further show you how amazing gorgeous Seoul Forest is!