I haven't been back to Guangzhou, my birthplace, in over a decade. When I was younger, my family used to return every five years or so to visit relatives during the summer (bad time to go unless you're a fan of the heat, by the way). Since they have mostly immigrated to America and sold off their homes in the mainland, there hasn't been much reason to go back. This was my first trip to Guangzhou without my parents, but the wave of nostalgia I thought I would have was noticeably absent.
China is changing at such a rapid pace that every time I return, it feels like an entirely different place. My mom's ancestral home has been torn down to erect new apartment buildings. If you're lucky, the government will displace you to a new home in a well-developed part of the city. Few street vendors can be seen anymore since the major crackdown right before the 2008 Beijing Olympics, in an effort to improve the image of the country. Sadly, that's one of the things I miss most. Ordering fish ball skewers dipped into hot sauce from metal carts, sipping Mexican coke for 1RMB a bottle before recycling them into a plastic crate, or shopping for stationery with my cousin as vendors lined all sorts of pretty pens, notebooks, and art supplies along the road. All vestiges of a past China.
Our primary purpose this time was visiting my eldest uncle and his family, who remained in China as the rest of his siblings moved to America. We're getting married in May and since we happened to be in the area, I wanted him to meet Tie. My Lai Yee (youngest aunt) is also in China at the time to avoid the cold of New York winters. Her husband, my Yee Jern, graciously drove us around during the three days we were there. I was really happy to meet him for the first time and see that my Lai Yee has found someone who treats her and her family so well. Tie and I stayed at the Holiday Inn in Shangxiajiu (上下九), which coincidentally turned out to be right across the street from Guangzhou Restaurant (廣州酒家), where my parents got married.
The first order of business, obviously, is to satiate our stomachs. I usually plan our trips pretty well in advance, but I left most of the food spots up to my Lai Yee, who would probably know where the tastiest restaurants are. She and my Yee Jern took us to a dim sum place called 心点港式茶楼. Unlike yum cha in New York, here you won't see ladies pushing dim sum carts; everything is ordered on a piece of a paper which you hand back to the waiter. We also had to boil our own water for tea (they provide packets of leaves) and wash our own utensils. On the upside, there's no service fee and you can sit as long as you like. Between the four of us, we had a hearty meal for only around 100RMB (~$16USD).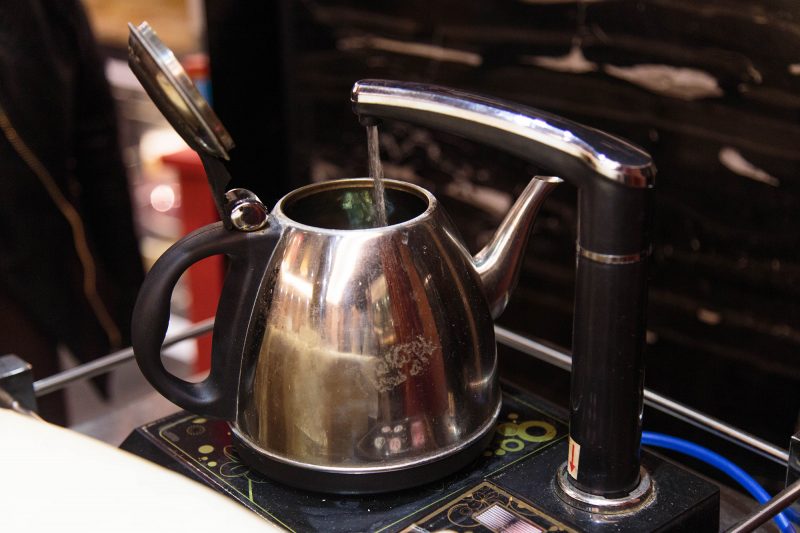 It's true that there isn't much to do in Guangzhou except eat until you drop. Shortly after, we were getting ready for dinner with my Dai Kauh Fu (eldest uncle on mom's side) and his family, but not before stopping by his apartment. Even at 60+ years of age he rode his bike around making deliveries. I wondered if it was by necessity or if he just wanted something to occupy his days. He noted that there were CCTV cameras everywhere now, some hidden in trees, and the city's crime rate had dropped significantly. "They can now track a criminal straight to his home," he said. "There's no escaping." Though many here in the western world are very critical of "Big Brother" watching our every move, my uncle stated that the safety and peace of mind it brought was worth it. The last time I was in Guangzhou, we weren't allowed to wear any jewelry out and had to clutch onto our handbags. There had been numerous cases of groups of thieves brazenly robbing people in broad daylight, knocking them unconscious from behind with a brick to the head. It was a time when many northerners from poor villages emigrated down to the city and resorted to stealing. There were even news that some would climb telephone poles to cut the wires and resell them, even if it meant the risk of electrocuting themselves to death.
Being the bad Chinese person I am, I completely forgot to bring gifts to my uncle's home and instead opted to treat the family to dinner. My Lai Yee recommended a seafood restaurant, 盛苑酒家, and off we went. At the front of the restaurant were many ginormous tanks of seafood, which we picked out for the meal and discussed how we wanted the dishes to be cooked (steamed, fried, with soy sauce or with lots of garlic, etc). In many Chinese restaurants at home and abroad, what you order is not always what you get. Some sneakier establishments would swap out your live seafood for something that has been dead for a while, so my Lai Yee insisted we go to one with a better reputation. It was a delicious meal and a memory I would cherish forever. My uncle told us to visit more often. How many decades do we all have left?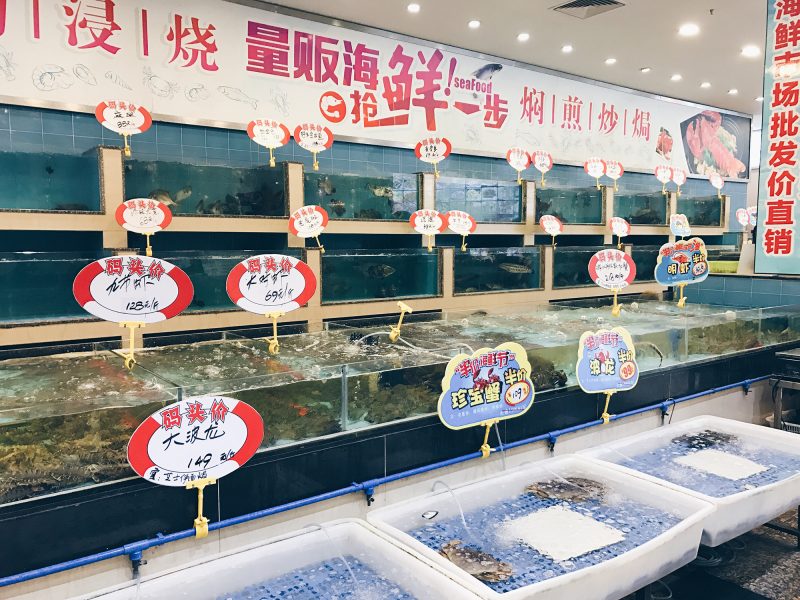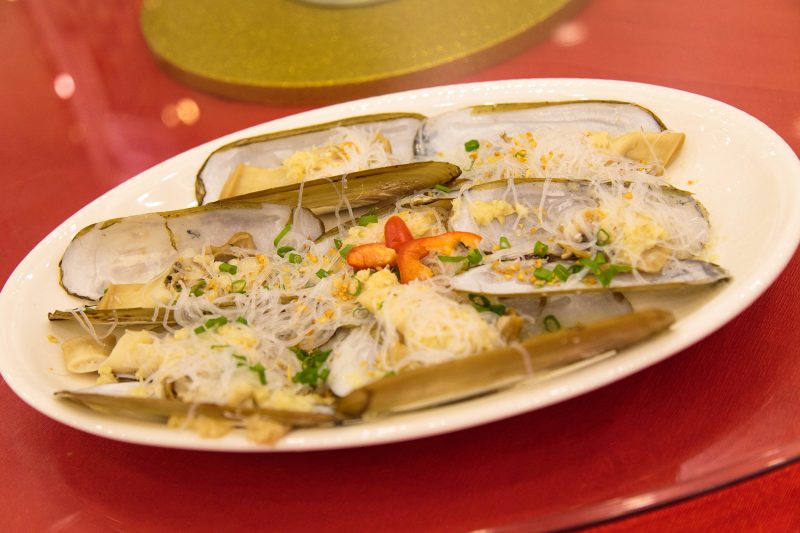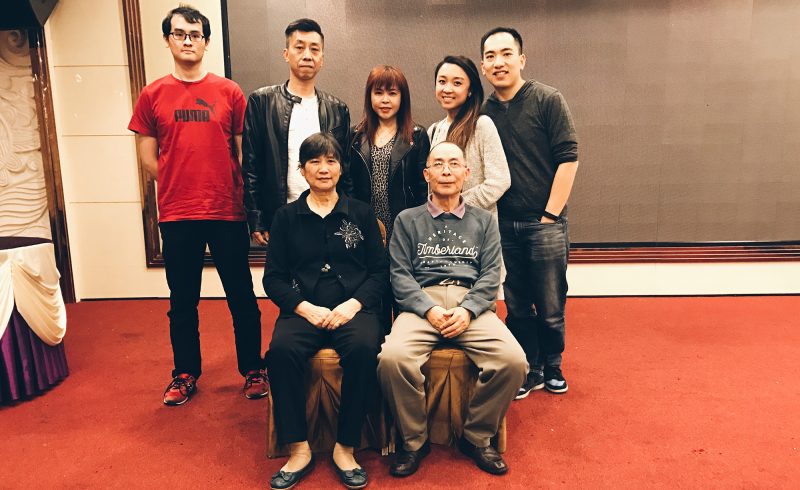 As I had mentioned, China is developing at an extremely rapid rate. The last time I was in Guangzhou, the Canton Tower had not even started construction yet. Now here it was in all its rainbow glory, with a giant complex of shops, office space, theatres, etc. We didn't go up to the observation deck, which had different tiers of pricing depending on how far up you go. Tickets cost 150RMB and up ($23+). Just popped by for a quick photo as every other tourist struggled to capture the entire height of the tower and laid on the ground with their phones. It really is meant to be viewed from afar, so we stopped by a park across the river to admire the scenery before calling it a night.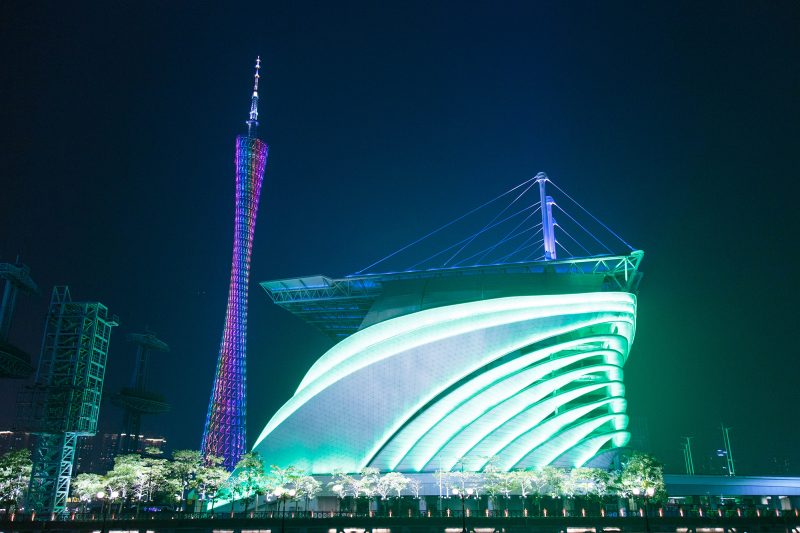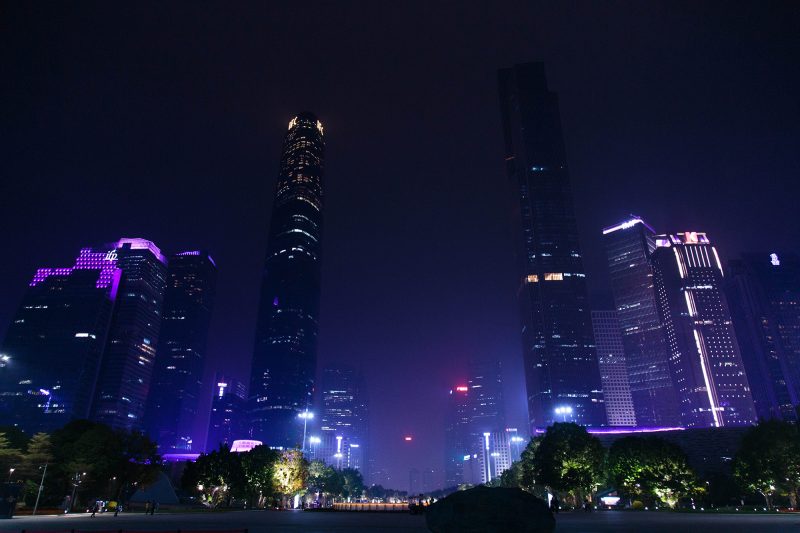 The next morning, we had dim sum at Guangzhou Restaurant across the street from our hotel. The interiors were really beautiful – I love the contrast the red lanterns and indoor greenery provided against the white walls. I wonder if it looked the same way when my parents were married here? The food was on par with the earlier dim sum place, even though my aunt insisted her spot was way better.
Again, our meals weren't timed out very well. Almost immediately after, my uncle drove us to the foot of Baiyun Mountain, where a famous noodle shop (沙河粉村) resides. It is said that Baiyun Mountain had some of the clearest water, which is a key component to making excellent 河粉 (rice noodles), so I was eager to try some. As expected, it was extremely smooth and the broth in the noodle soup was also delicious. Definitely recommend stopping by for a quick lunch if you're on your way up to Baiyun Mountain. Parking was cheap and they also have dinner service. Tie didn't really like the pigs' trotters, though – overall bland. Check out the vendors selling chestnuts outside the restaurant – the smaller variety was delicious and cheap, perfect for a snack.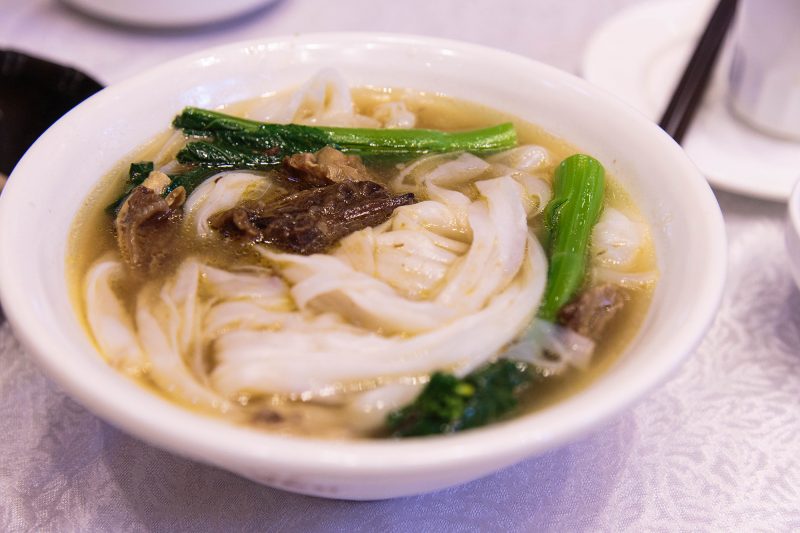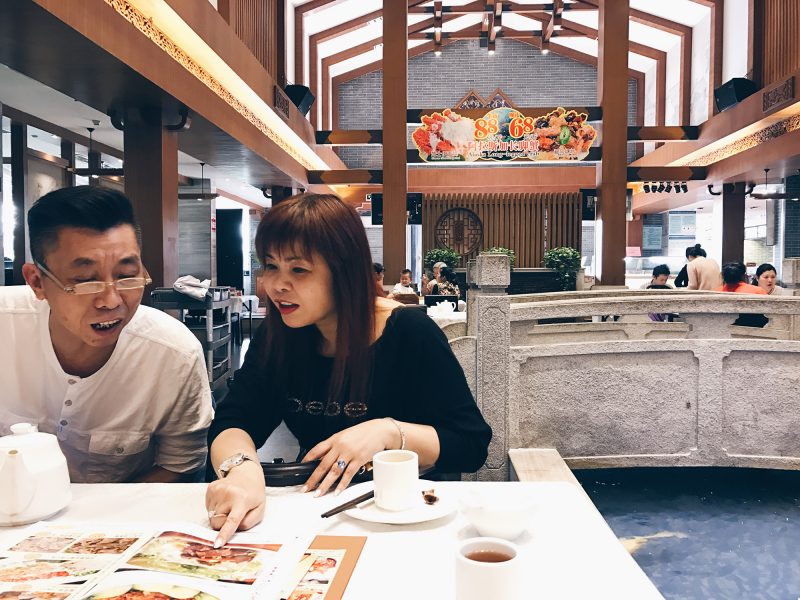 Stuffed, it was time to digest. We walked over to the nearby Yuntai Garden 云台花园. The rainbow florals definitely appealed to tourists. In China, you'll often seen hedges trimmed into the shape of Chinese characters. This place was pretty bizarre. There were so many random sculptures scattered throughout the garden and whether or not it's considered "art" is questionable. Felt almost like they were put there strictly to appeal to selfie-takers and couples taking wedding photos. My aunt noted that Guangzhou doesn't have too many popular, natural tourist attractions, so the city creates artificial ones like this. We didn't spend too much time there as the sun was going to set soon and we still wanted to check out Baiyun Mountain.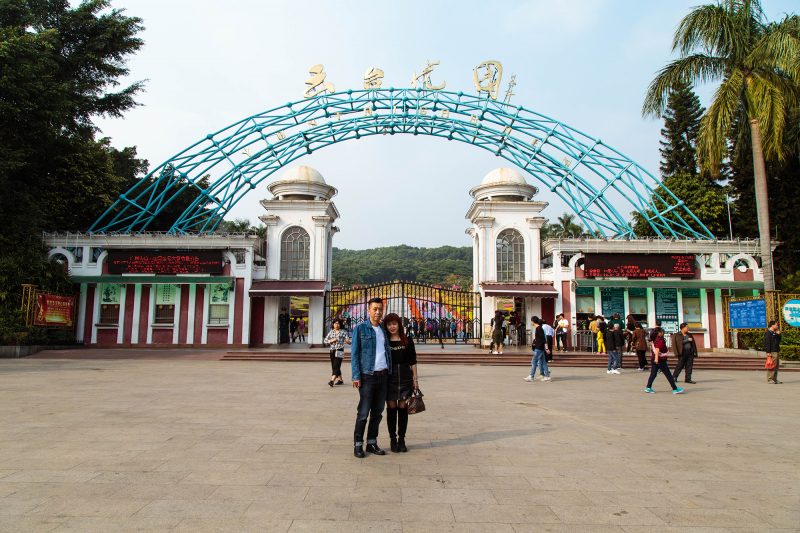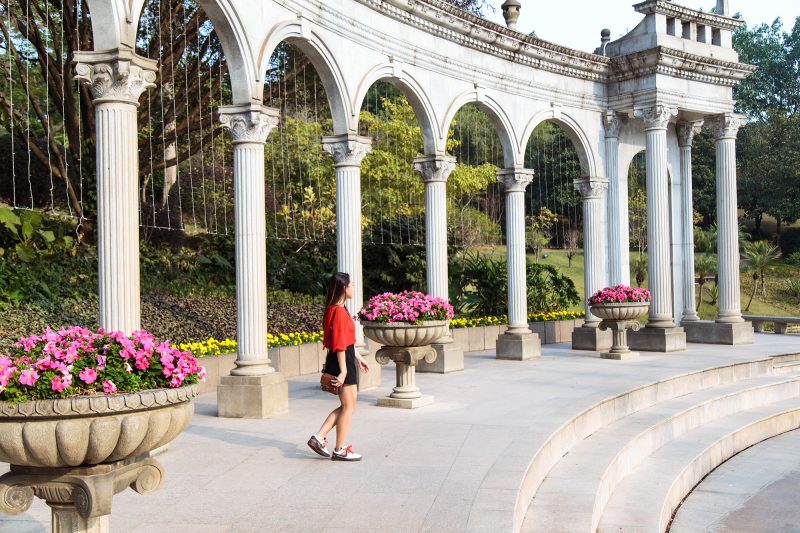 Next to Yuntai Garden was the cable car up Baiyun Mountain. It was a short ride that terrified both my aunt and uncle, who are afraid of heights. Sad to say, and perhaps not very surprising, but the views up there were pretty much non-existent due to pollution. My uncle said you can easily count the number of days with a blue sky each year. Yeesh. Now I know why some people say they need to clear their lungs out when they return from a trip to China. There were some food stalls, "amusement" rides and a 5D cinema (similar to Sanya – I'm seeing a pattern here, China). I watched a YouTube video where some visitors were able to slide down a metal tube on a little cart and thought it looked fun, so we wanted to try it. Turns out it's on the way down the mountain so you actually have to walk down halfway to reach the ride. From there on, the disappointment only escalated. There was no one on the ride except a group of 5-6 teenage employees lounging outside, bored and playing on their phones. It was about 30RMB (~$5) each ride for one lane, quite expensive by Guangzhou standards. They didn't allow any photos or video recording (er, where that YouTube video come from?) so we couldn't commemorate our waste of time and money. We had to follow behind one of the teenage employees and it was super slow and as non-exhilarating, total opposite of what the promo photos would have you believe.
With nothing left to do up on the mountain, we walked the rest of the way down. My aunt did it in heels, so props to her for coming along since I know she doesn't engage in many physical activities, haha. Now that we got a bit of exercise in, it was time for dinner. My uncle drove us to a seafood district (海宝湾水产市场-美食城酒楼) where you can pick out your own fresh seafood from a bunch of shops. It was much cheaper here than in Hong Kong, but my aunt and uncle still had a tendency to over-order. We walked over to a nearby restaurant 荷香居 to get our food cooked. Just take a look at how much we had to eat between just the four of us! I gotta have a much larger family reunion next time.
The next morning, Tie and I went downstairs to Shangxiajiu to get some breakfast. There were lots of vendors selling food traditionally from outside of Guangzhou – mostly Sichuan and Hunan. In fact, it felt like there were now more Mandarin speakers than Cantonese speakers in Guangzhou, the largest city in the Guangdong province! Both my friends and relatives have expressed concern that the government was suppressing Cantonese culture and forcing us to assimilate to Beijing. My aunt even encountered people reprimanding her for speaking Cantonese and commanded that she spoke Mandarin so they could understand. Look, I am not opposed to knowing either dialect, but I definitely feel it's wrong to attempt wiping out an entire sub-culture of the country. In this way, I can definitely understand Hong Kongers being opposed to the government having too much clout over their way of life – there have been reports that they are also trying to eliminate traditional Chinese writing altogether. Personally I prefer traditional Chinese and besides, Cantonese came before Mandarin. But I digress.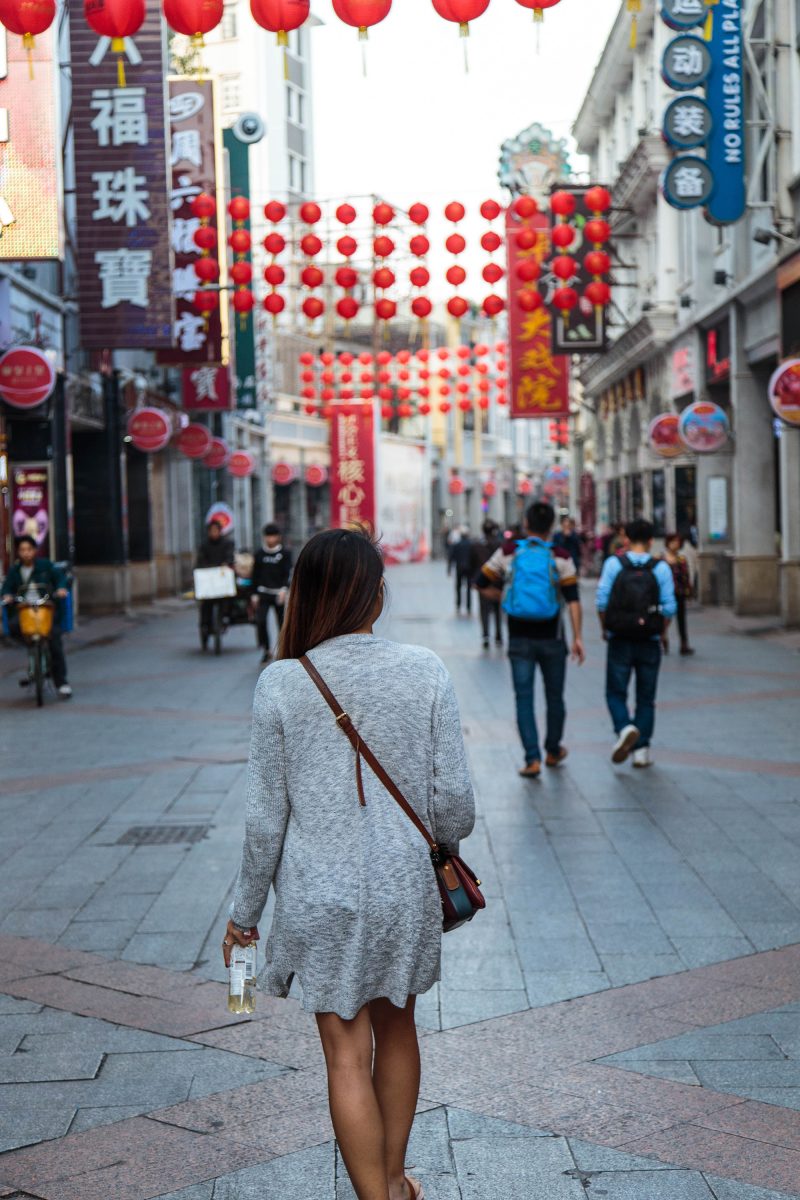 Another reason we visited Guangzhou was because I needed to buy a kay po 旗袍(or qipao in Mandarin) for my wedding tea ceremony. My aunt took us to a long street of bridal shops called 江南婚纱街 to look for one. They have western and Chinese wedding attire, as well as a ton of bridal accessories like shoes, jewelry, veils, etc. The storefronts closest to the street are fancier and pricer with better quality clothing while the ones in the back alleys are cheap in both ways. The "fancier" places, which is like any mid-to-low-range boutique in New York, make you take off your shoes before entering. I quickly picked out a simple kay po, which the seamstress was able to alter within an hour. My aunt managed to haggle the price down to 250RMB (~$40). We shopped around some more (while Tie played on his phone) to look for an evening gown for my mom. With much difficulty, I must say. Honestly I did not like the style of these wedding dresses or formal attire. They all looked too tacky, flowery, and overly shimmery. Perhaps I'm just accustomed to more Western tastes, but if you're also considering shopping in Guangzhou because it's cheaper…maybe reconsider?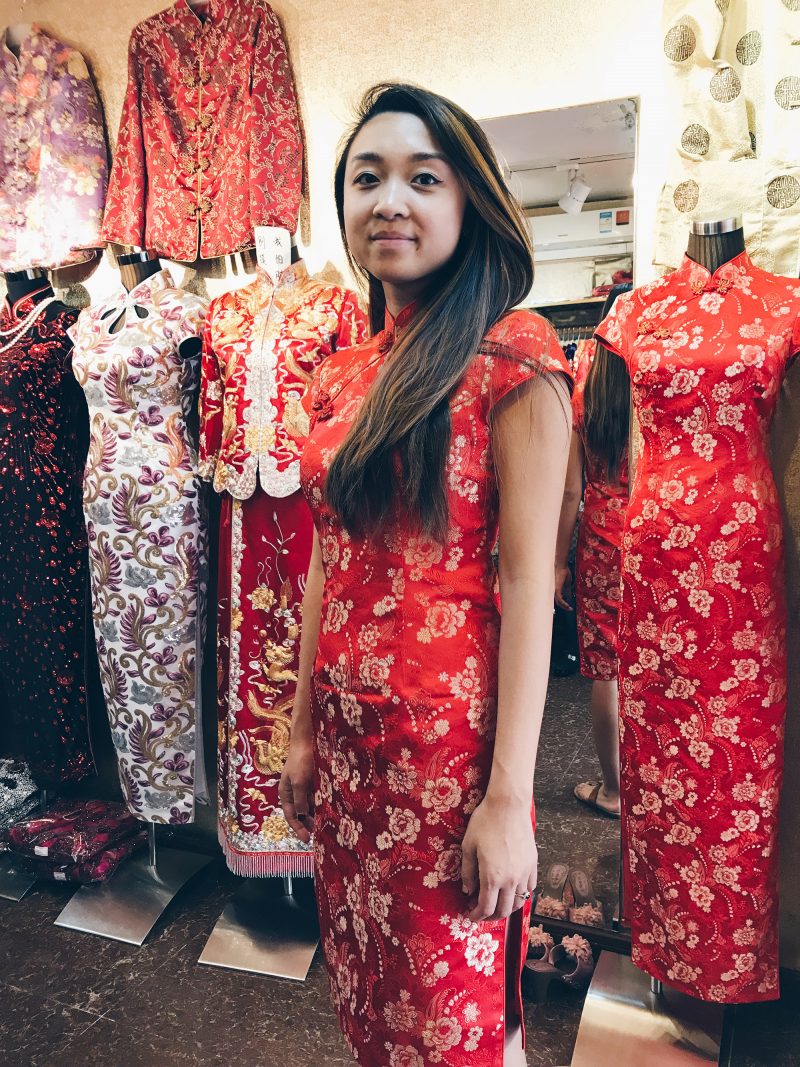 Quickly approaching starvation, we went to grab more dim sum with my aunt and talked politics for the next few hours. I know…we're just a bunch of fun people. As night fell, Tie and I bid goodbye to my aunt and went in search for dinner in Shangxiajiu. Instead of going to a sit-down restaurant, we just snacked on a bunch of street food while doing some last-minute shopping. Dessert shops are everywhere and are great places to shop for souvenirs. Hands down, though, the most worth-it item was grilled chicken stuffed with rice, with chili powder sprinkled on top. It was only 20RMB (~$3) and freakin' delicious. Tie even had some to go the next morning. Trust me, I tried to replicate this back at home and deboning chicken is just no fun. Next time we are gorging on this. Pro-tip: Go to the guy around Liwan Plaza.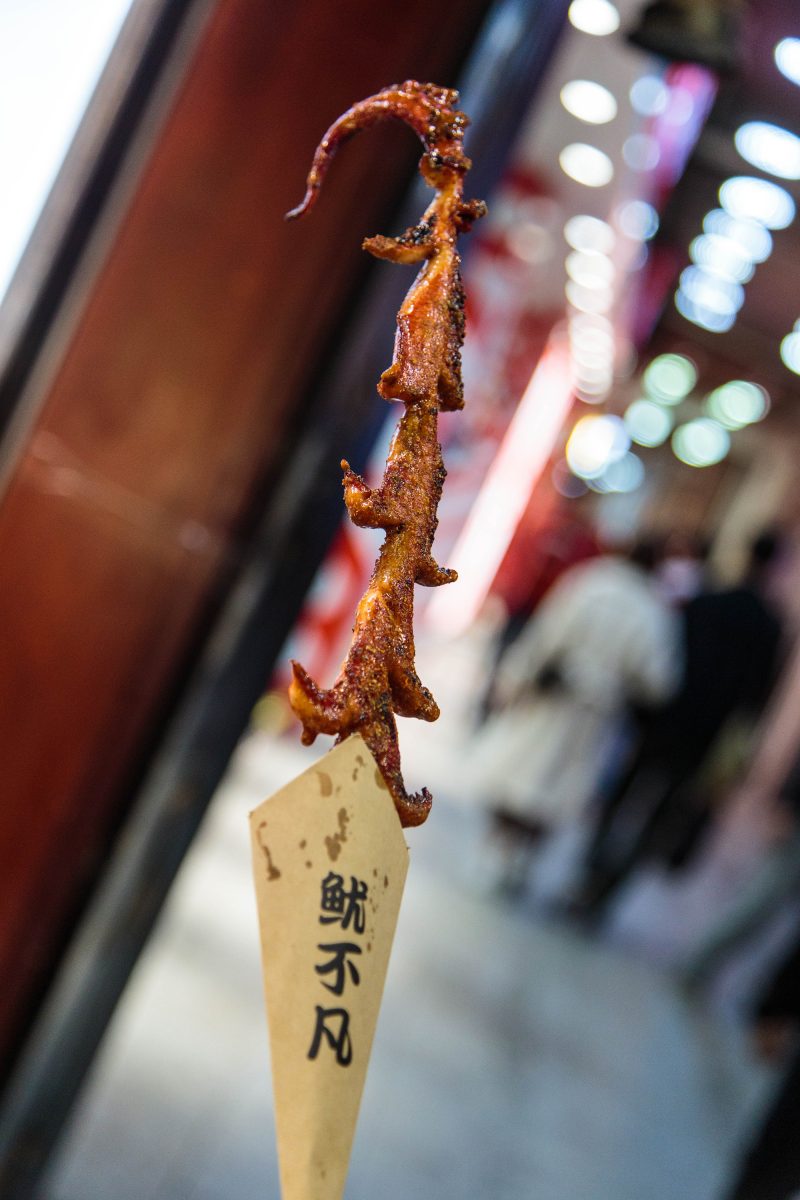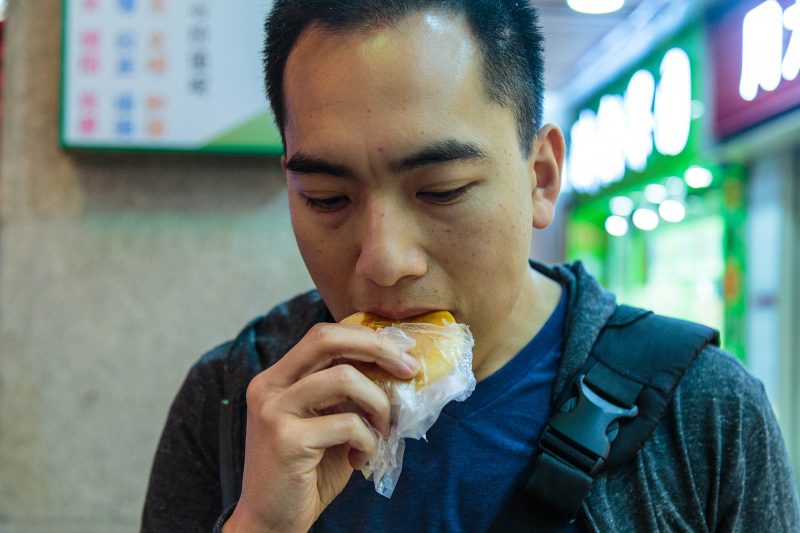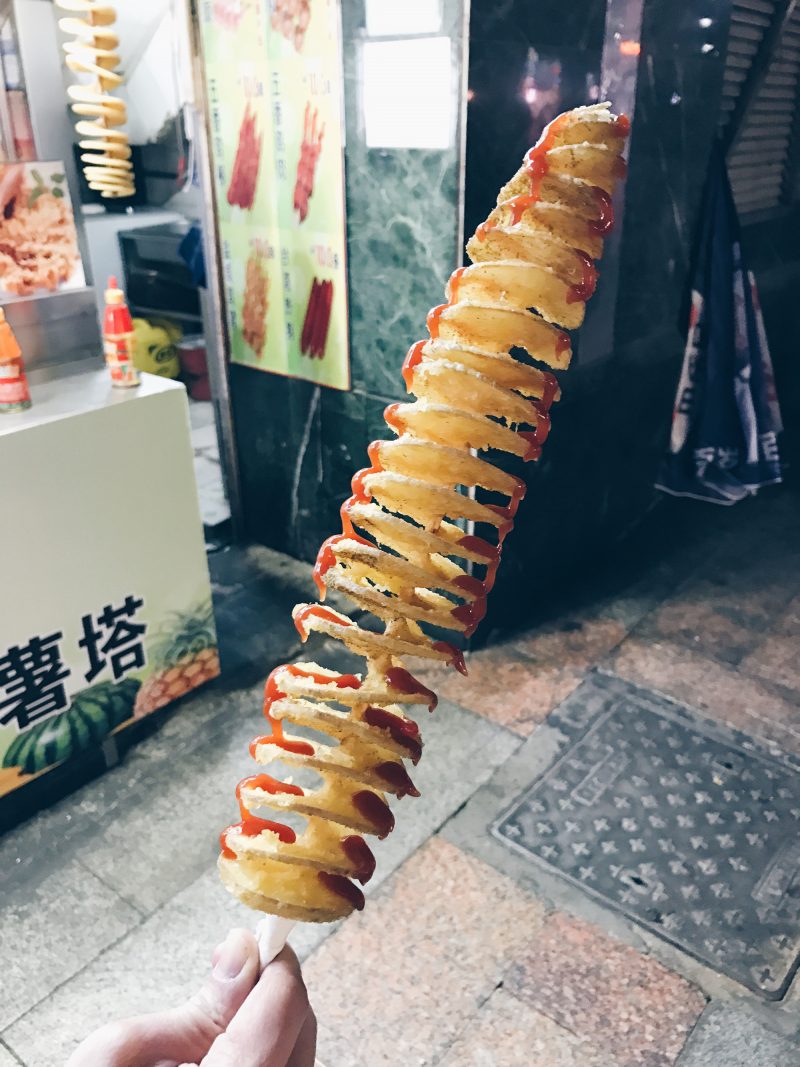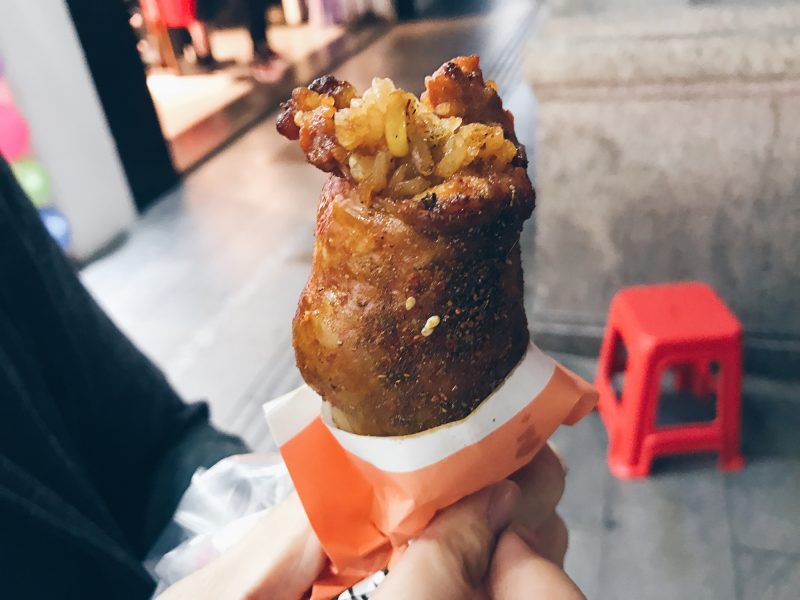 My uncle's cousin was kind enough to drive us to Baiyun Airport, about a half hour away, the following day. There are always business people coming in and out, as Guangzhou is one of the country's main commercial centers. Would I recommend visiting for sights and attractions? Maybe not. But do it for the food. Do it for the food.