The next day we were originally supposed to go to Haikou, which is north of Hainan. We got up early and headed to the railway station, which was quite far from our resort. Just our luck, it turns out that even when traveling within the same country (in the same province!), we needed our passports to buy tickets and we had left them in our hotel safe. Darn it! Went all the way there for nothing. So instead we rode all the way back to the hotel and came up with a contingency plan for the rest of our time in Sanya.
After quickly browsing through some TripAdvisor recommendations, we decided to check out the Romance Park. There's a raved-about live action show inside the theme park, called 千古情 Qian Gu Qing (The Legend of Romance). Supposedly the theatrics are really good. So we grabbed a cab from the resort and headed over.
Our cab driver was probably one of the most entertaining we've had. He asked Tie how old he was and Tie responded, "33." Then he asked us to guess how old he was. He looked like he was in his 40s – early 50s. Turns out he was only 35. And had three kids. Raising children is no easy feat. He, along with a few others on our trip, also mentioned that Tie looks Korean (probably because of his fair skin). I told him we were born in China but lives in America and he appeared to be very proud that we're representing Chinese people back in the U.S. Even though we're often regarded as foreigners (we got mistaken for Singaporeans) in Sanya, he told me to always remember that China is our home country. "See these trees and this road here? This land…it's all yours," he said. I told him I've never even been here before and he waved it off, saying that no matter what, we are Chinese first and foremost. Having served in the military in Guangzhou, he was, not surprisingly, very patriotic. In fact, during our trip we saw a lot of propaganda signage throughout the city saying things like "For the country" and "Love your fellow citizens." Taxi drivers would have good luck charms with some communist iconography hanging from their rearview mirrors.
Anywhos, he kept saying he was very happy to have met us and even rounded down our cab fares. The taxi and car service drivers must've really trusted us because they were all willing to wait outside the attractions until we finished, even though we could have easily walked away (not that we would).
We bought the most basic admission ticket, which includes the Qian Gu Qing show. There's an additional fee for other areas, such as the water park or the zoo. Romance Park is actually a chain of amusement parks throughout Asia and they have a bunch of promotional videos that show the massive crowds they get. But when we went in the middle of the day, it was pretty deserted. There was a weird mini tribal drum performance, some shops, a small overpriced food court, some mini games you can play for an additional fee, and a lame haunted house that smelled of really bad B.O. The jungle ride was also closed and there was no air conditioning anywhere. So we baked in the sun for a bit before the show started.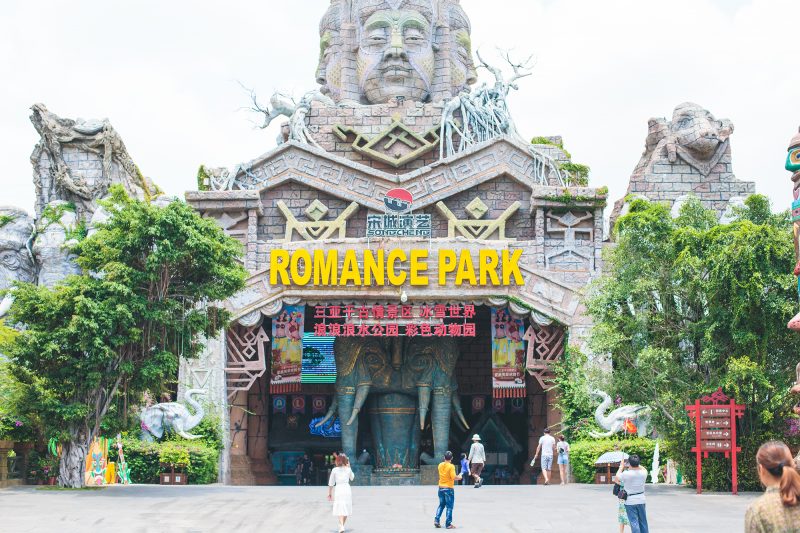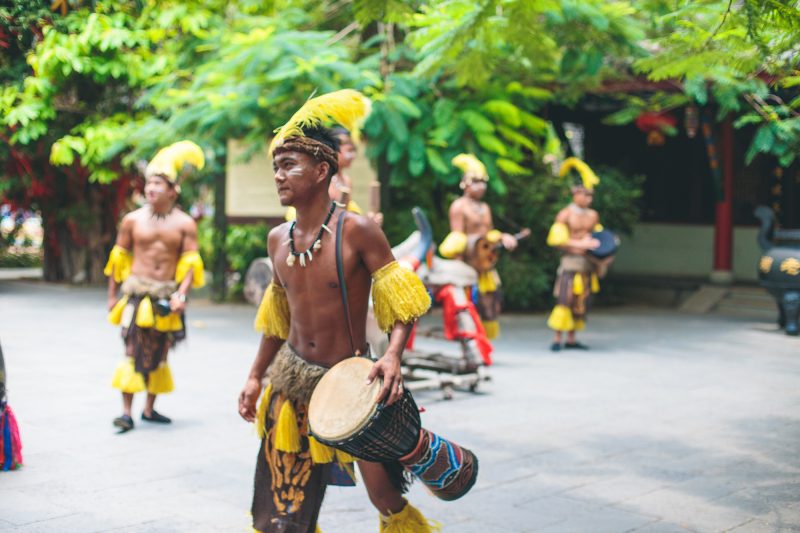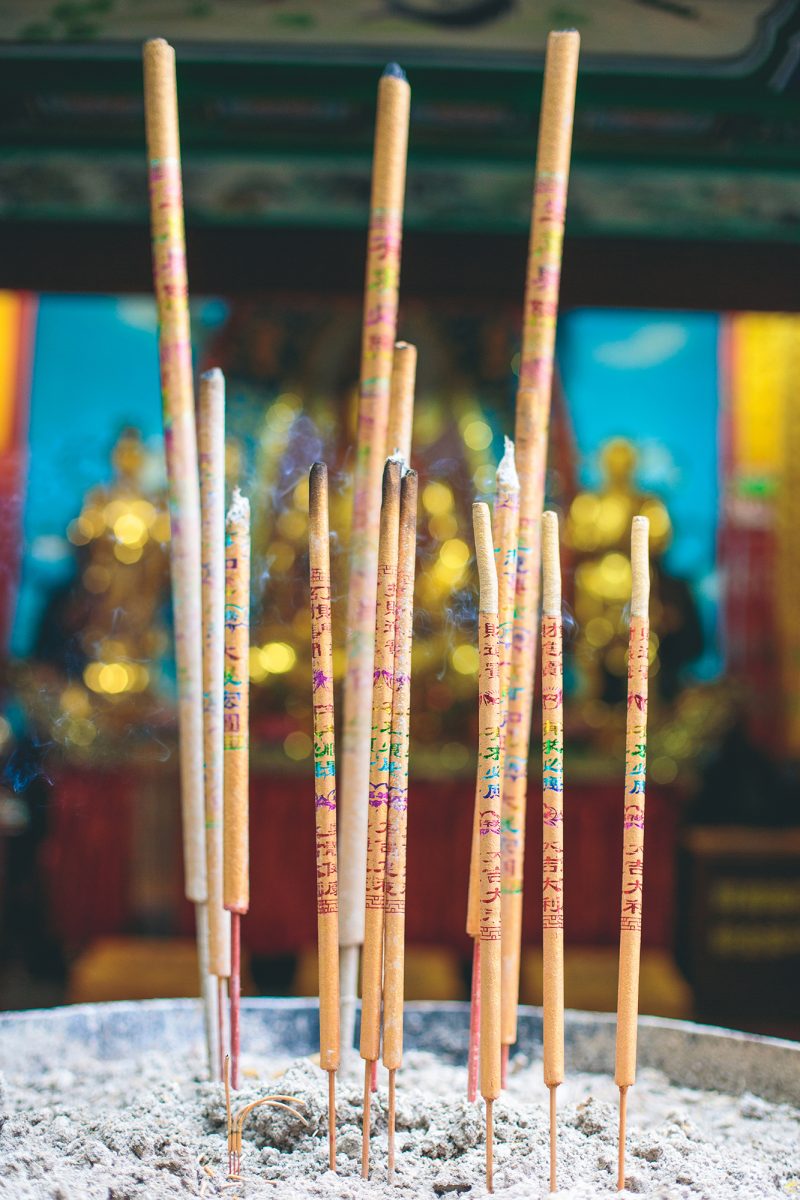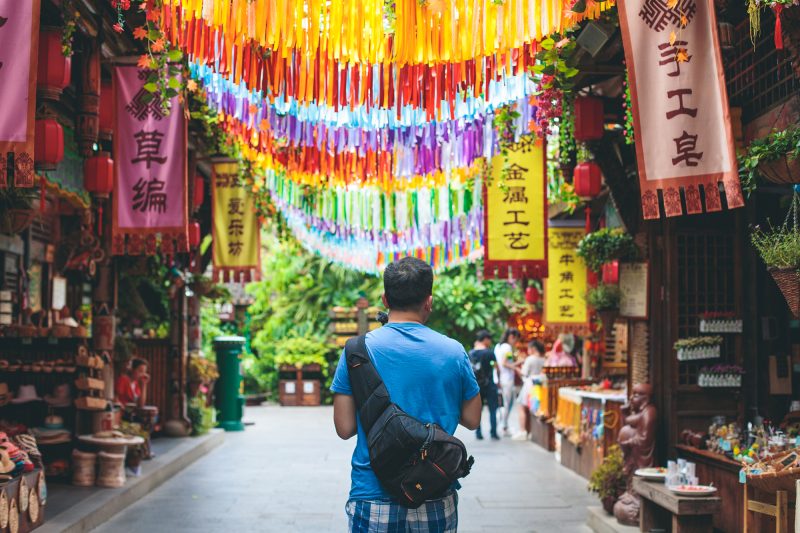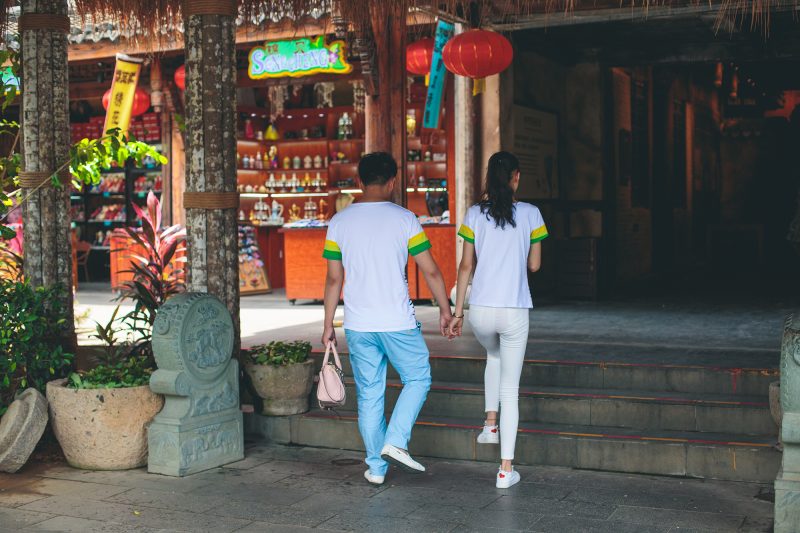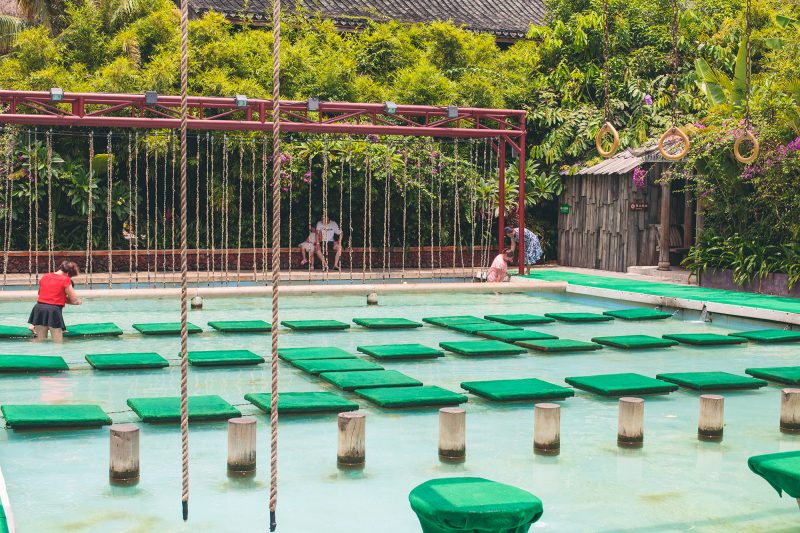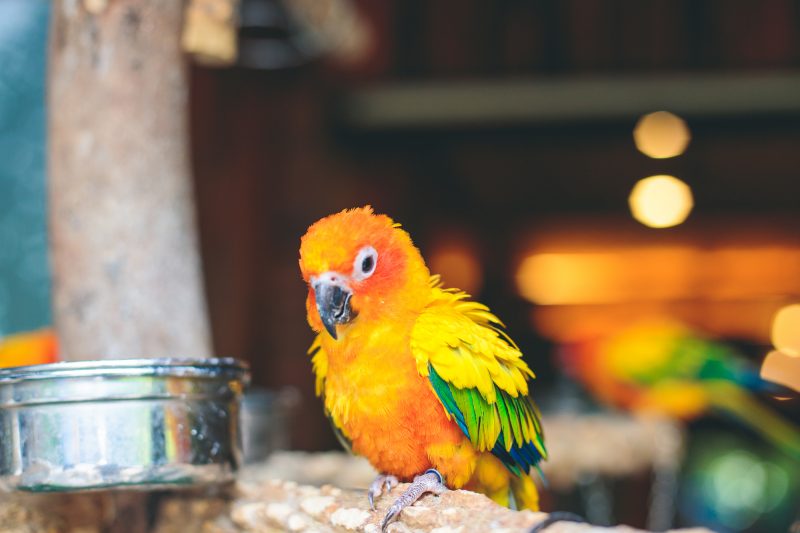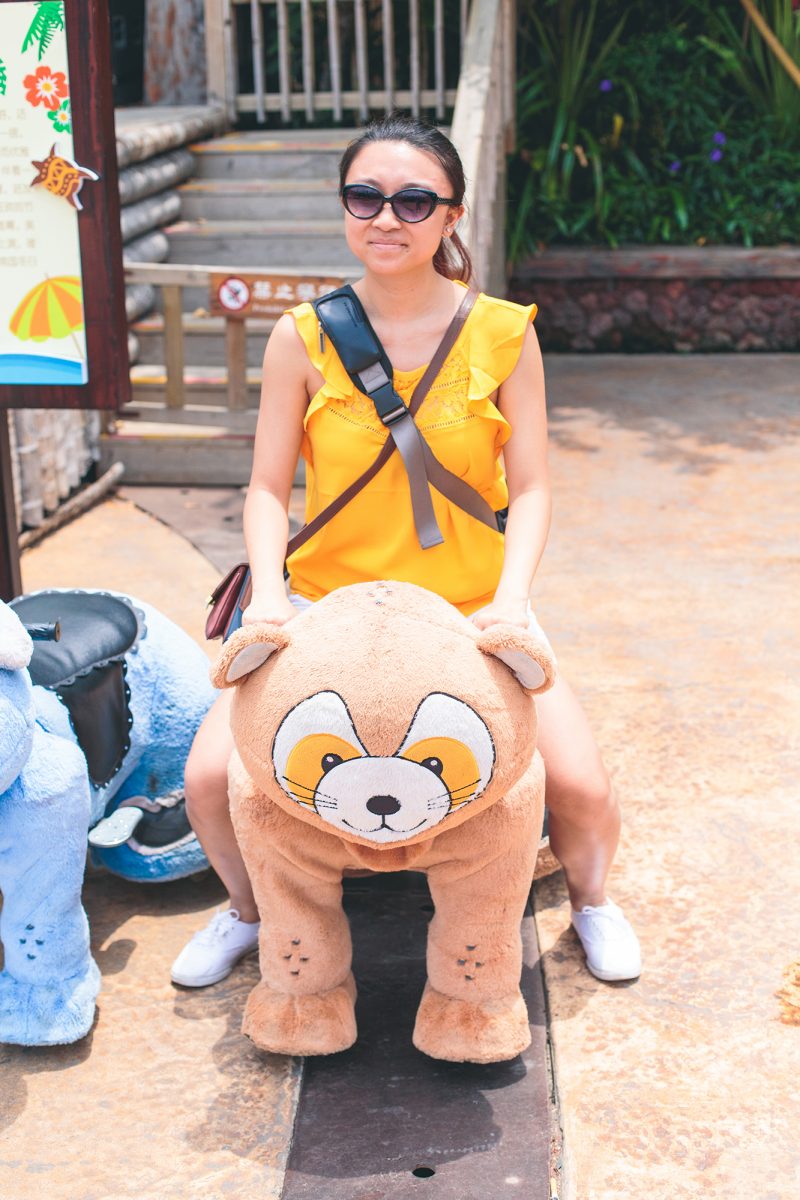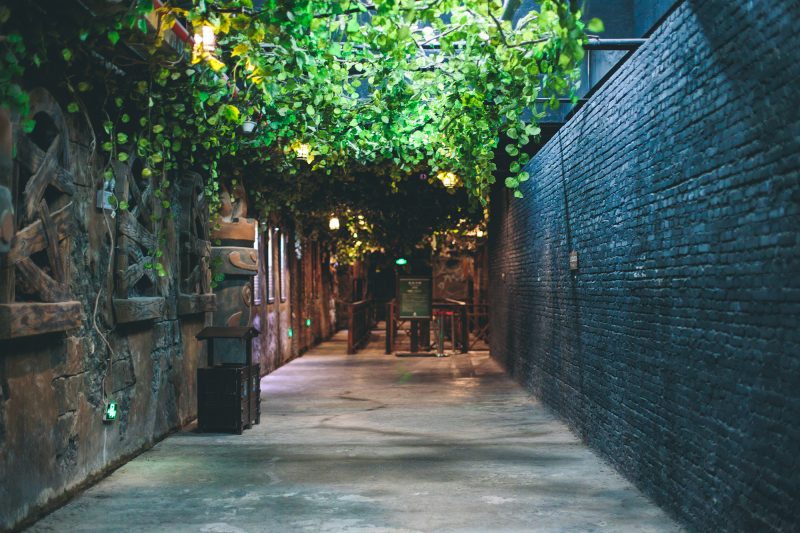 There are two showtimes each day, one in the afternoon and one in the evening, and each is an hour long. Luckily, it was air conditioned inside the massive theatre. I must've forgotten how many Chinese people exists because not long after we sat down, the entire 4700-seat auditorium was filled. The show's premise is based on a history of Hainan and its folklore. The costumes were beautiful and the theatrics pretty cool. Several times during the show, the actors would perform in the aisles (which even moved back and forth) or descend from the top of the theatre. There was fake rain "pouring down" on the crowd, a poof of confetti shooting upwards, and red lanterns that lowered from the ceiling. Not to mention the amazingly flexible acrobats and trapeze artists. I wasn't a fan of the overly dramatic acting and the weird Tron-suit-wearing jet pack dude at the end. But overall, pretty entertaining show.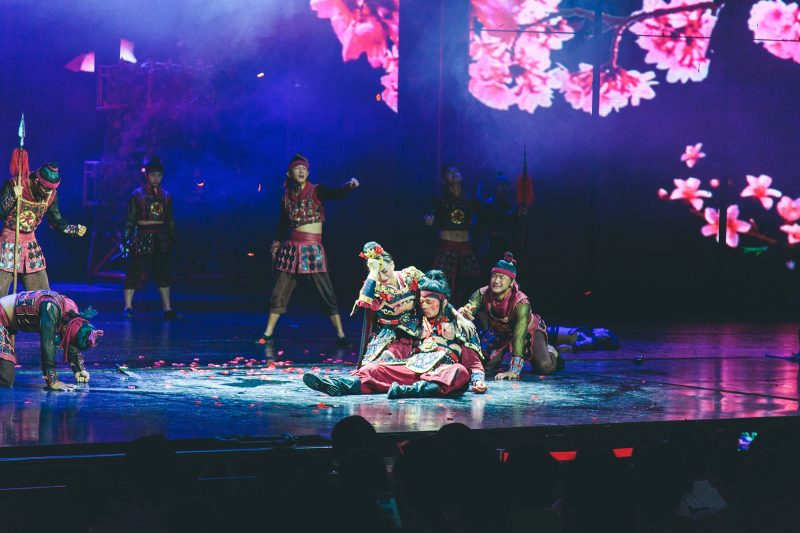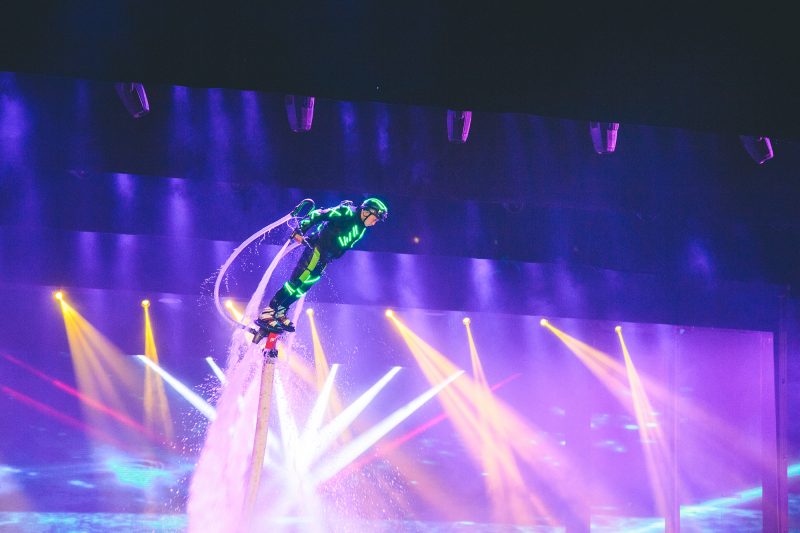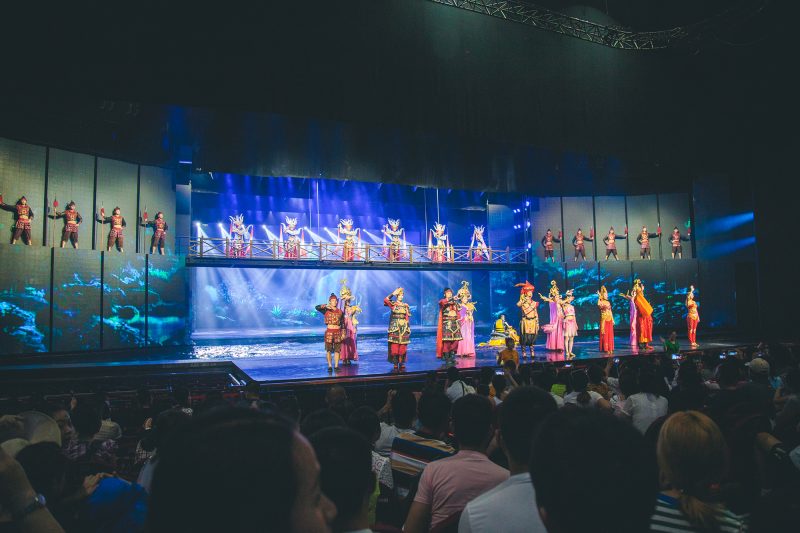 When we exited the theatre, we checked out a "technology" center that was based on Chinese inventions in the past, like Chinese chess or calligraphy. There was also a weird portrait of a guy whose eyes follow you around the room. Many of the games were not very impressive or functioning, though. We did notice the park is more poppin' in the evening and some of the outdoor performances were starting. So yes, I would recommend seeing the night time show instead.
Our driver picked us up at the exit and for dinner, we went back to the pineapple building in downtown Sanya. Tie chose a fish claypot place. Broth was good, but there were too many bones. We got enticed by the special discount…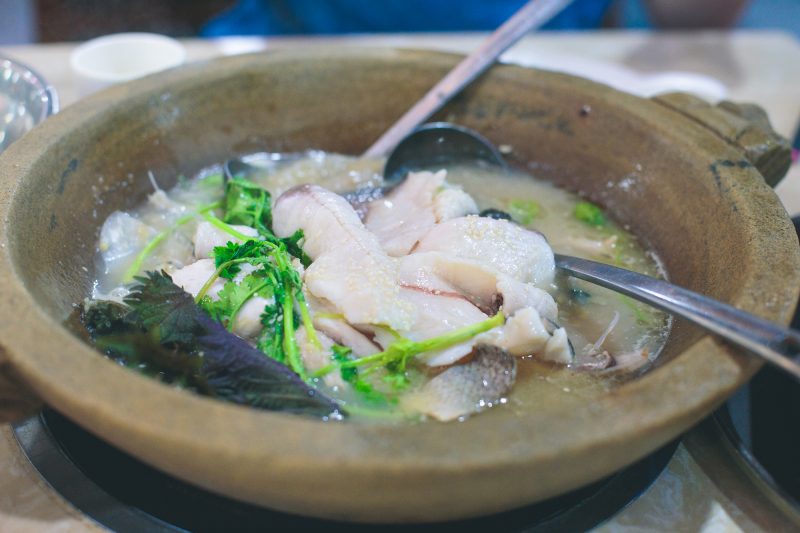 Some final thoughts: Hainan is definitely still a developing Chinese province, even though it's a popular tourist destination. It's certainly quite different from Hawaii in that sense, but the food and hospitality were fantastic. Although there are few English signs around, the people are generally quite patient and I never felt like I was in danger anywhere. New, rainbow-lit buildings are quickly being erected as apartments, but I hope it never loses its charm in the chaotic farmer's market or its serene and clean beaches.
Maybe one day we will be able to check out Haikou (and remember to bring our passports).