Get ready for some serious foodporn because we pigged out all across Bangkok, Chiang Mai, and Chiang Rai. I love Thai cuisine and had been fantasizing about it weeks before our flight. Even after the trip, I cannot wait to go back and indulge some more. While writing this post, I could feel myself drooling and entering some next-level bliss, living vicariously through pictures we took ourselves. So here is a summary of our food recommendations (cooking class will be a separate post). Let the salivating begin!
Hainanese Chicken
Southeast Asia has the best Hainanese chicken, no doubt. We stayed at the Grand Hyatt Erawan in Bangkok and on our first night, roamed outside to look for some dinner across the street from The Palladium World Shopping Centre. There was a short line outside Kai Ton Pratunam (Go Arng) and it looked like a popular restaurant for both locals and tourists. The service is fast and the ambience low-key with steel tables, many of which were communal. One step above eating directly from the sidewalk. A plate of Hainanese chicken with chicken stock rice was only 40baht (~$1.25). Though the chunks of meat were relatively small, it's hard to beat that price. I also recommend getting the herbal chicken soup, which was very rich in flavor (didn't skimp out on the herbs).
Name: Kai Ton Pratunam (Go Arng)
Address: 960-962 Phetchaburi Rd, Khwaeng Makkasan, Khet Ratchathewi, Krung Thep Maha Nakhon 10400, Thailand
Operating Hours: Open every day 6AM–2PM, 5PM–2AM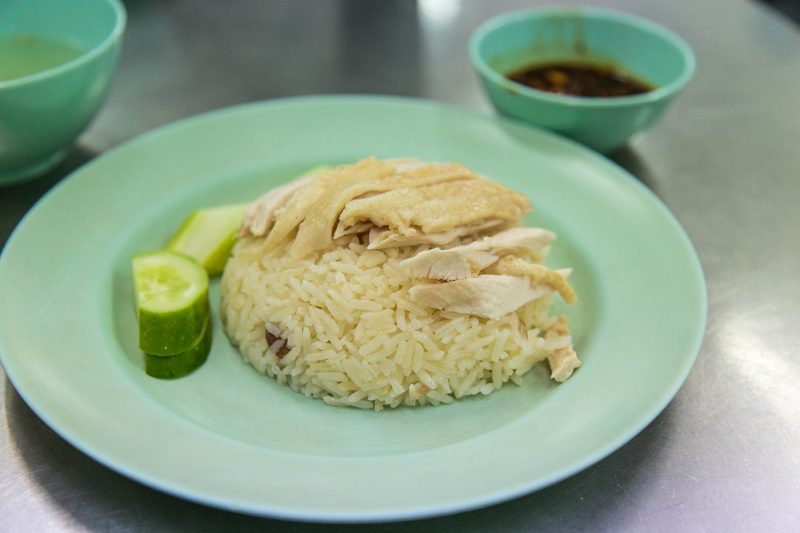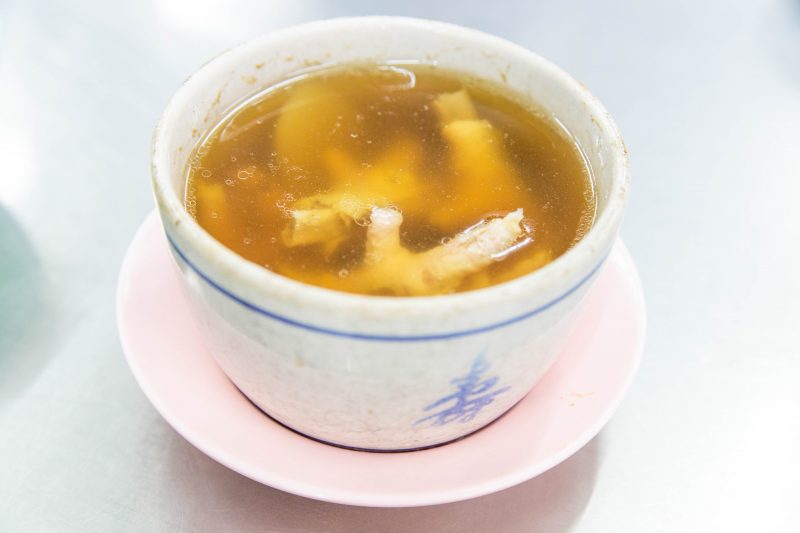 Dessert
Perhaps the most popular dessert in Thailand is mango sticky rice, which is exactly what it sounds and looks like. It comes with a little bag of coconut milk that you pour on top of the rice and is paired with crunchy fried mungbeans (the little yellow dots on top of the rice). It's only 30-50 baht (~$1-$1.50) and can be found everywhere, usually sold by street vendors.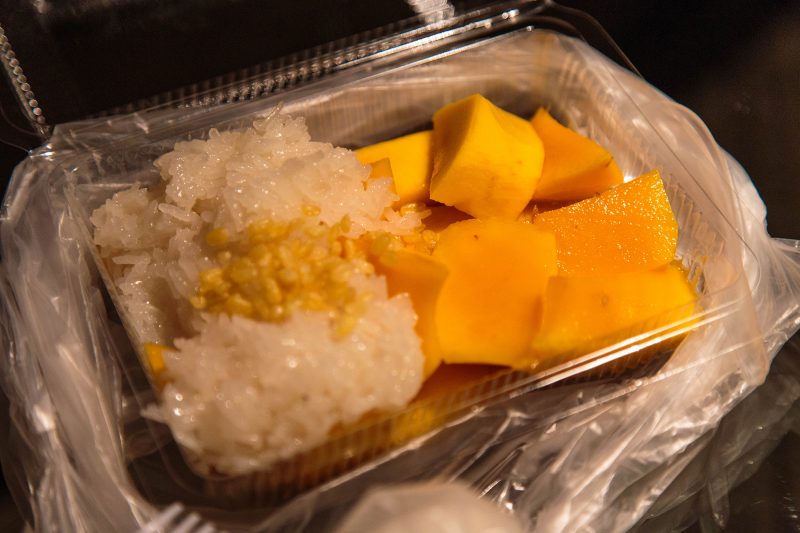 Another dessert you can find street vendors selling everywhere is crepe. We loved the banana and nutella one. Kind of like a Belgian waffle, but I much prefer this!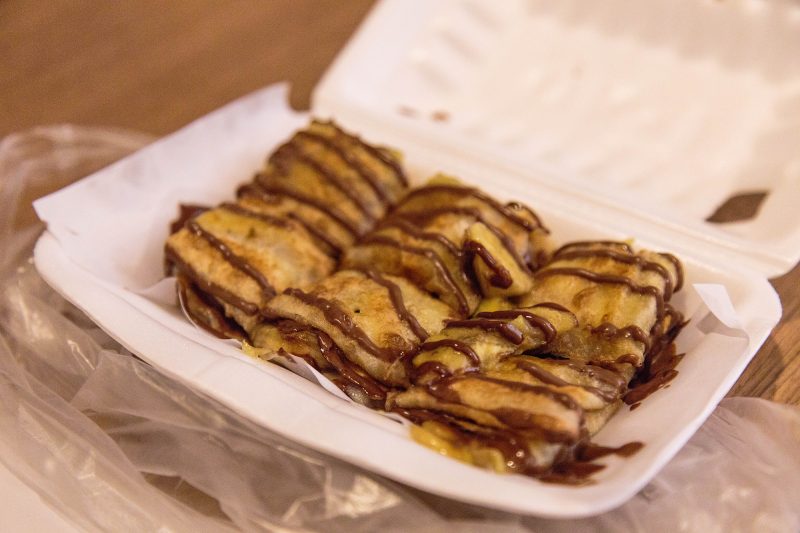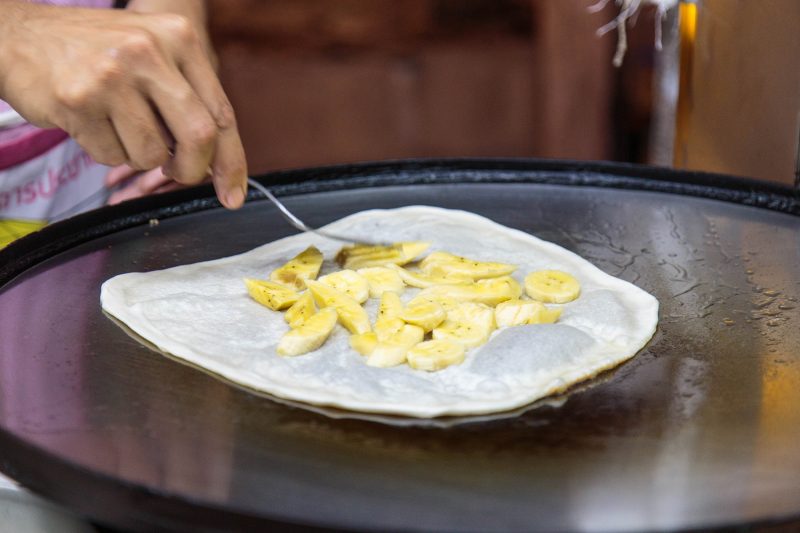 All Things Coconut
A staple refreshment in Thailand is coconut juice. We don't really get to savor tropical fruits like this in New York City, so every time we're in Southeast Asia, that's our go-to drink. This can also be found everywhere for about 40 baht, sold either straight from the fruit or bottled up.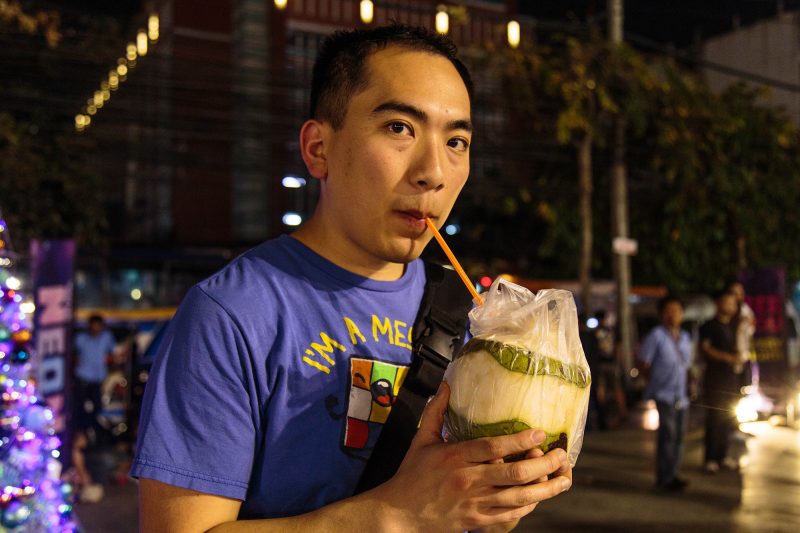 Thailand is known for its many vibrant night markets, but one of the most popular ones you can visit during the day is the Chatuchak Weekend Market. Aside from an insane amount of souvenirs, art, and home goods you can buy, you'll also find many food options. There are coconut-flavored things everywhere, but my favorite was the ice-cream. Whether it's soft-serve or in an actual coconut shell (my fav), you gotta try both. We got the coconut shell ice cream, which contained actual coconut shavings, at Khao San Night Market. The rowdy Bangkok night market is full of backpackers and is where you can find many street vendors selling all sorts of edible bugs. Even if you just want to take a picture, many sellers charge a fee.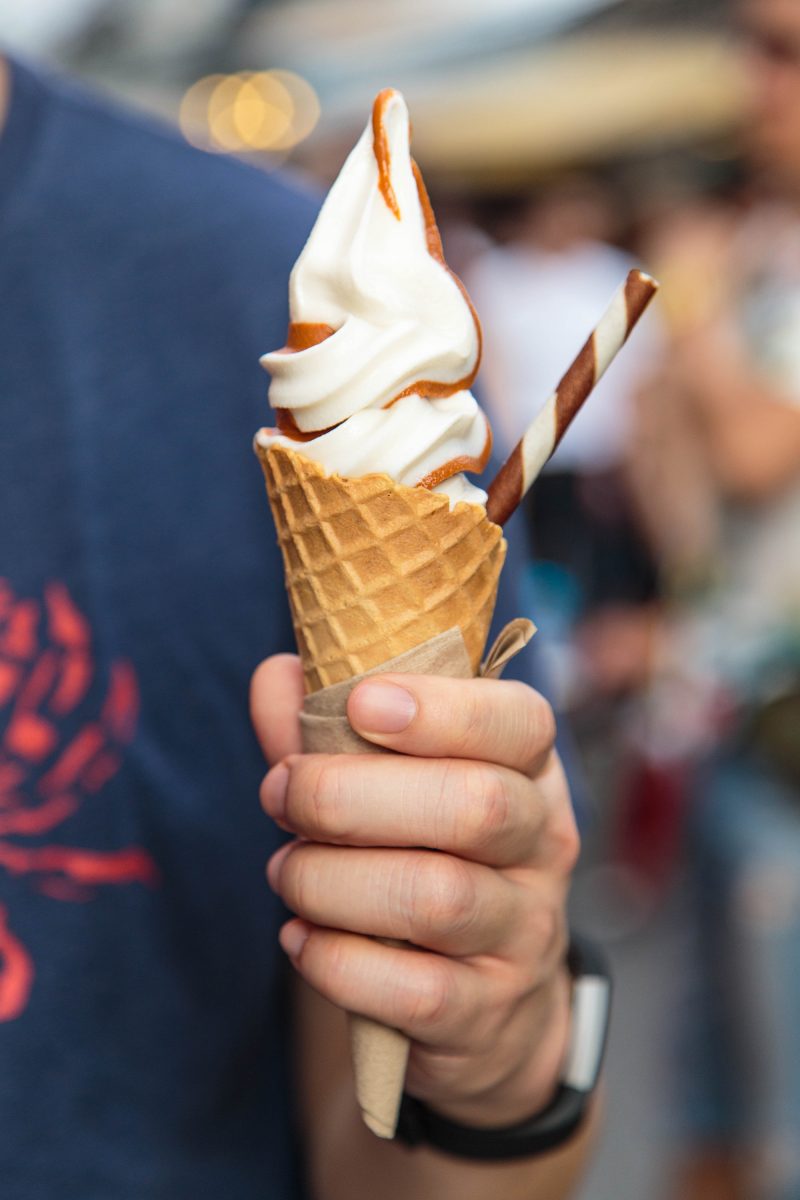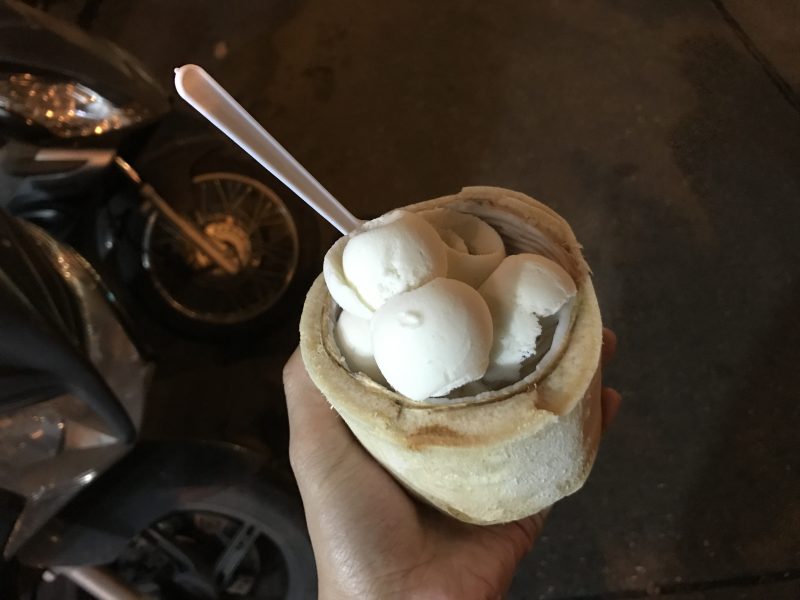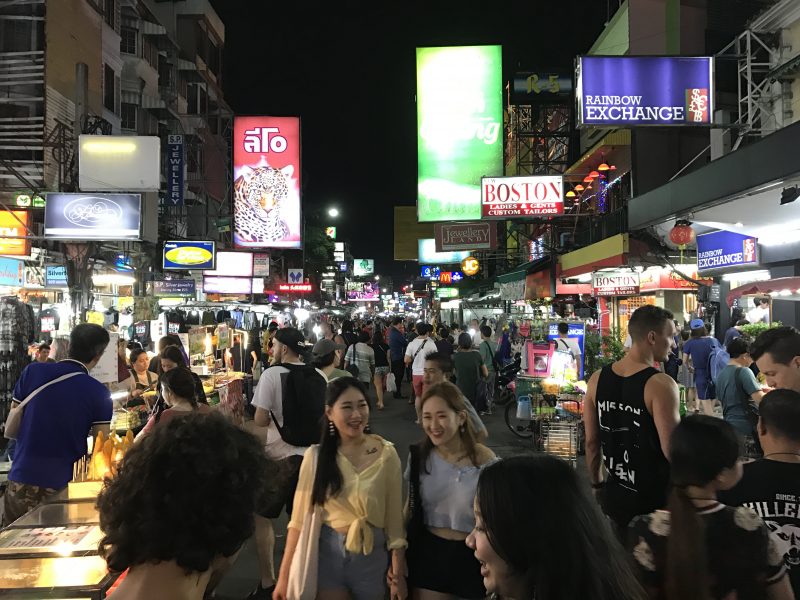 Khlong Lat Mayom Floating Market
When it comes to floating markets, most tourists flock to the popular Damnoen Saduak or Amphawa Floating Market to hop on a boat and tour the place. But if you want to go somewhere closer to city center (30-40 min away) with lots of delicious food options, Khlong Lat Mayom (ตลาดน้ำคลองลัดมะยม) is the spot. Locals go there on weekends to enjoy lunch with their families and friends. You can also book an affordable boat ride to check out the surrounding guesthomes, but other than that there wasn't much to see. Just stuff your face.
Name: Khlong Lat Mayom (ตลาดน้ำคลองลัดมะยม)
Address: 30/1 หมู่ 15 Bang Ramat Rd, Khwaeng Bang Ramat, Khet Taling Chan, Krung Thep Maha Nakhon 10170, Thailand
Operating Hours: Open Saturdays and Sundays 9AM – 4PM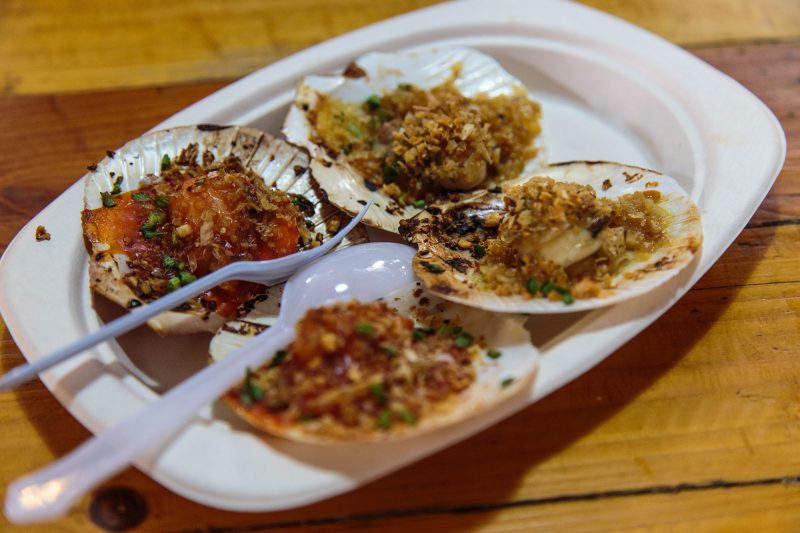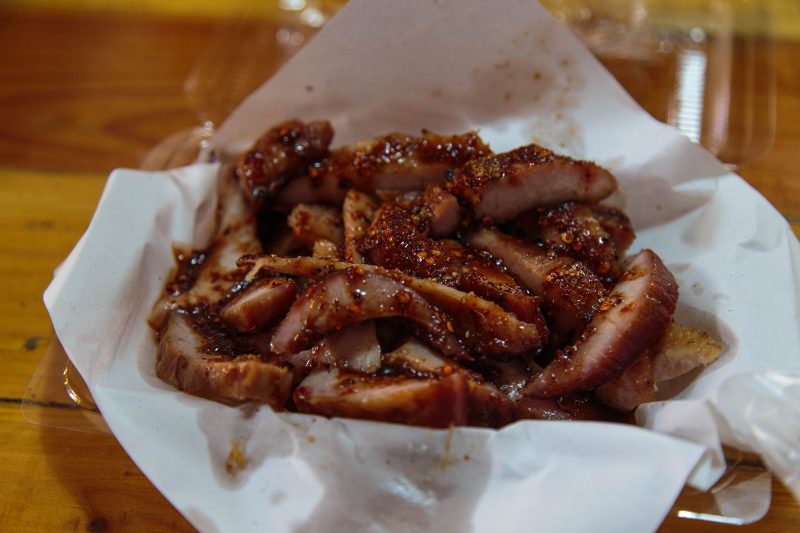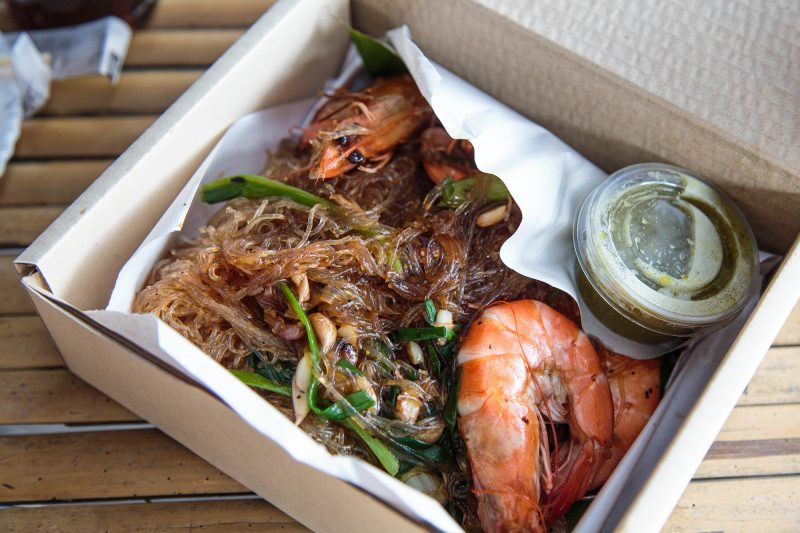 Food Courts
That's right. If you're looking for variety and cheap bites, shopping centers like Terminal 21, Siem Paragon, and CentralWorld in Bangkok have food courts that can satisfy any craving. Personally I enjoyed the food and options at Paragon Food Hall the most, but Terminal 21 is by far the cheapest. Some prices even rival what you can find on the streets (hello, loss leader!), at 30 baht for a plate of pad thai. Not to mention, it's pretty comfy having a meal inside an air-conditioned mall on a sweltering day. You'll want to walk around each food court and see what your options are first because oftentimes, you can't just pay cash directly to each stall. Make a mental note of how much each item you want would cost, total it up in your head, and then head over to the customer service counter to purchase a food voucher card. Put the amount you've calculated into the card and then order it from each stall by giving them your voucher. Don't worry if you have any remaining balances – you can always get a refund back at the service counter after you're done.
Name: Terminal 21
Address: 88 Soi Sukhumvit 19, Khwaeng Khlong Toei Nuea, Khet Watthana, Krung Thep Maha Nakhon 10110, Thailand
Operating Hours: Open every day 10AM – 10PM
Name: Siem Paragon
Address: สยามพารากอน 991 Rama I Rd, Khwaeng Pathum Wan, Khet Pathum Wan, Krung Thep Maha Nakhon 10330, Thailand
Operating Hours: Open every day 10AM – 10PM
Name: CentralWorld
Address: 4/1-2, 4/4 Ratchadamri Rd., Pathum Wan, Bangkok 10330, Thailand
Operating Hours: Open every day 10AM – 10PM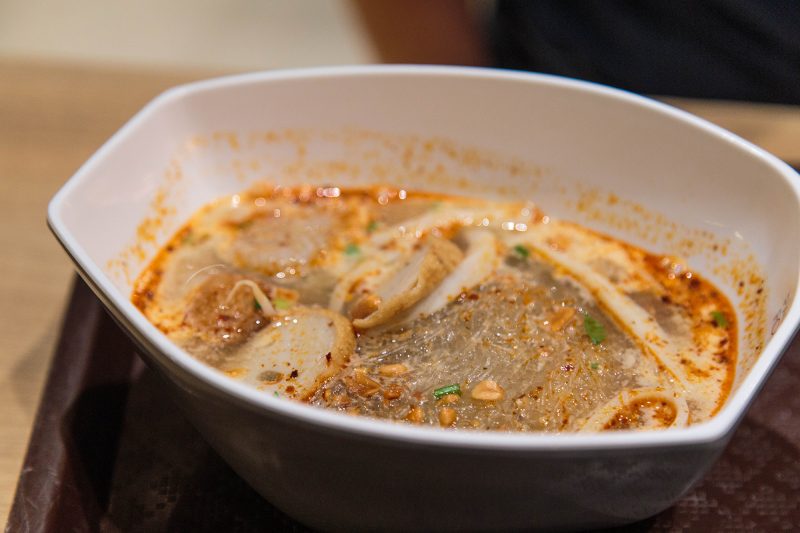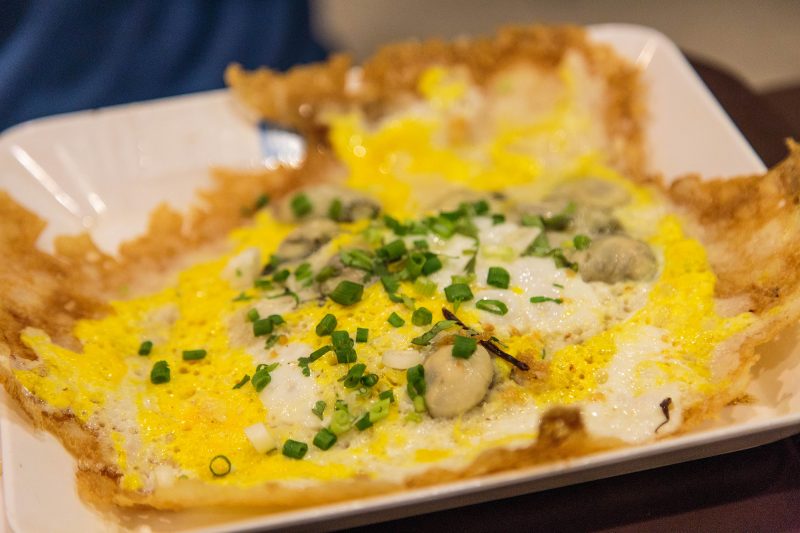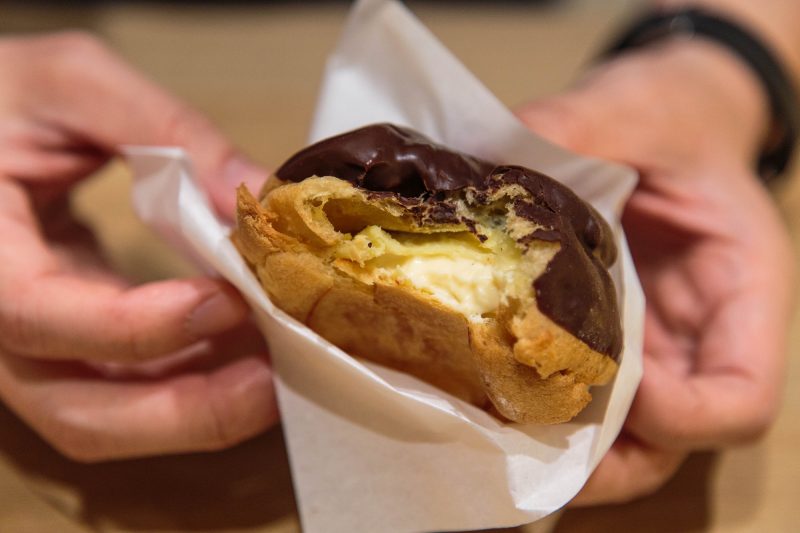 Have a Zeed
Terminal 21 also has a number of great restaurants spread across several floors (note: each level of the mall has a different theme like London, Tokyo, Rome, Carribean, etc. Pretty cute if you're looking for a photo op). Our personal favorite is Have a Zeed, which serves authentic Thai cuisine at affordable prices, between 130 – 300 baht (~$4 – $9). There will likely be a wait outside, but if you have the time, the food is worth it.
Name: Have a Zeed
Address: 2,88 Terminal21 ชั้น 4 ซอยสุขุมวิท 19 ถนนสุขุมวิท แขวงคลองเตยเหนือ Bangkok 10110, Thailand
Operating Hours: Open every day 10AM – 10PM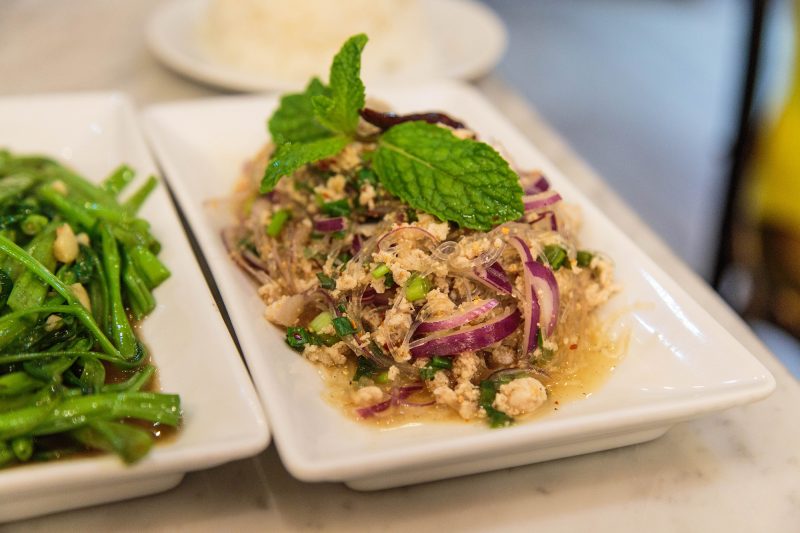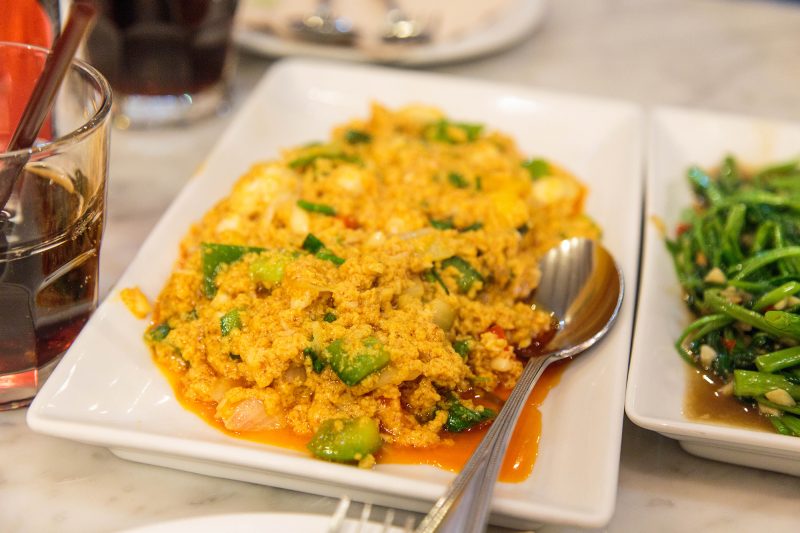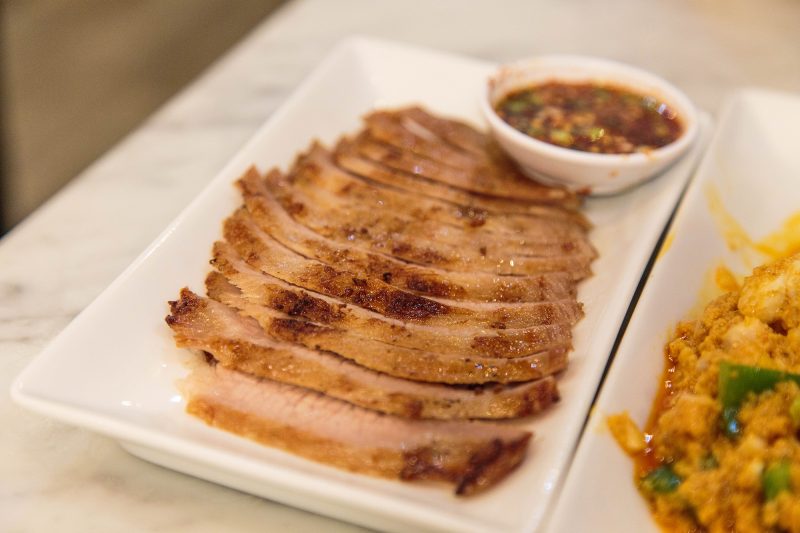 Somboon Seafood
Somboon is a popular chain restaurant known for their crab curry. They have several branches in Bangkok, which you can find here. Apparently due to its popularity, there are also knock-off Somboons, so reference their official web site to make sure you're going to one of their actual restaurants. We went to the CentralWorld location. It's a bit pricier than food you can get elsewhere in Bangkok, but the crab curry is definitely worth a try. I should've gotten the shell-less version… Anywhos, remember to order a bowl of rice to pour that thick, decadent curry all over. Oh, and their watercress is really, really good (even better than all the Chinese restaurants I've been to). I got overambitious and ordered two. The shrimp vermicelli was all right, but not as good as the one in the floating market.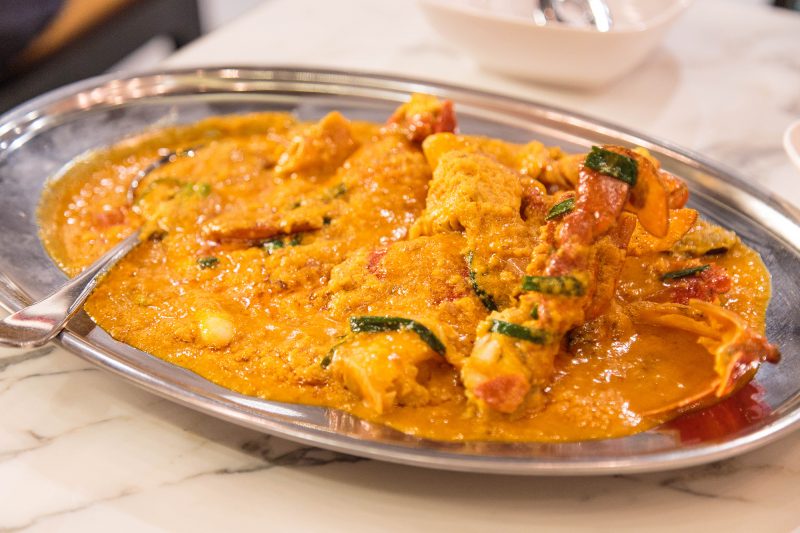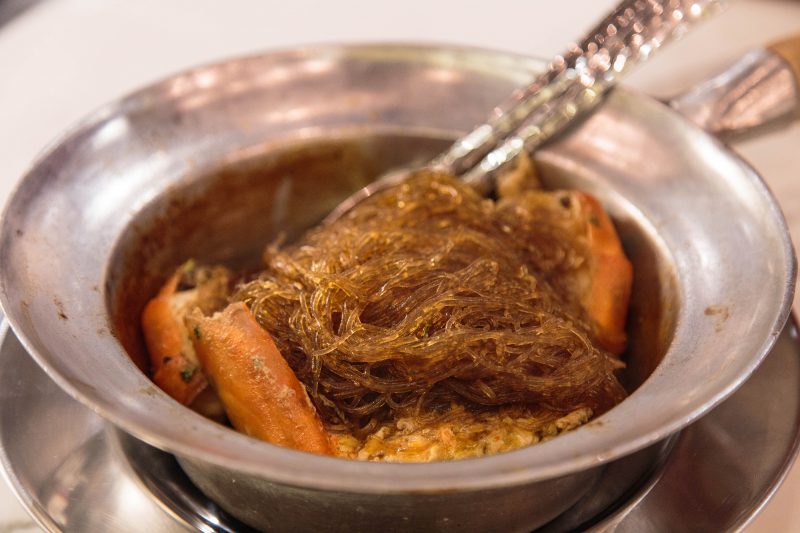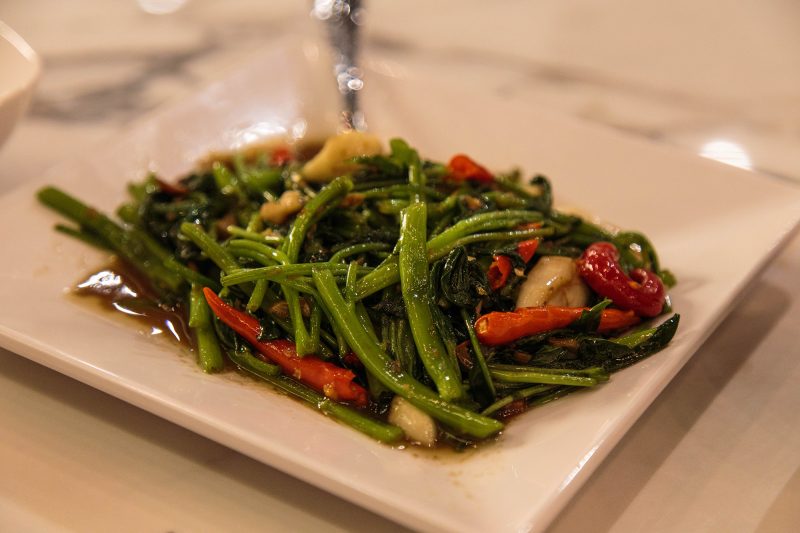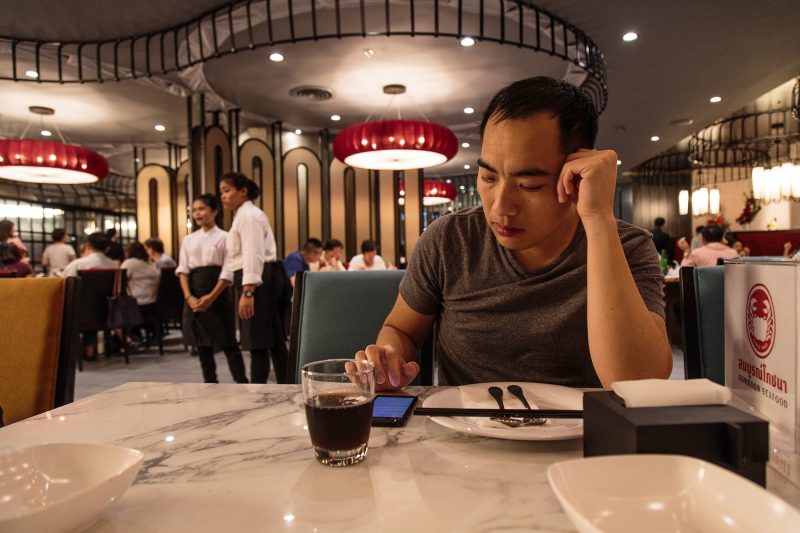 Outside the Grand Palace
If you're planning on visiting the Grand Palace, you'll probably find yourself pretty hungry after walking the massive palace grounds. There are lots of mediocre touristy restaurants right outside, but if you go a little further, you'll find a charming spot that serves some delicious curry and fresh pad thai. I didn't notice a sign indicating the name of the restaurant, but they do post a menu outside with their logo on it.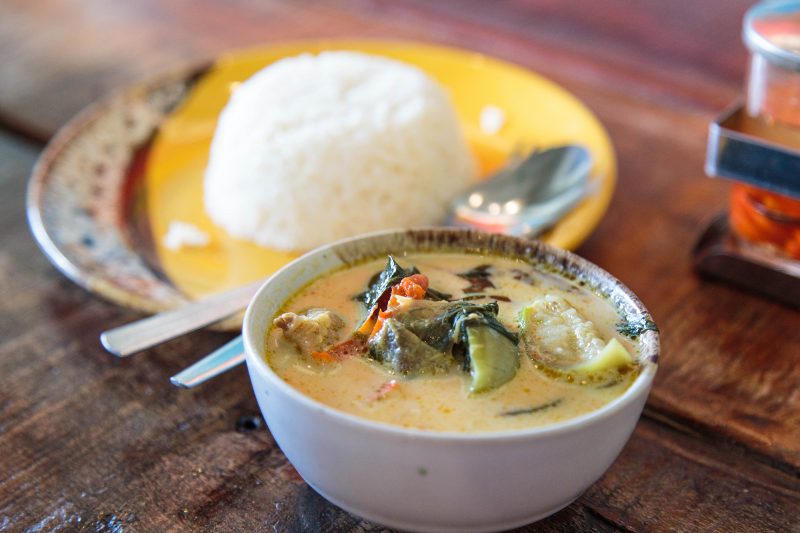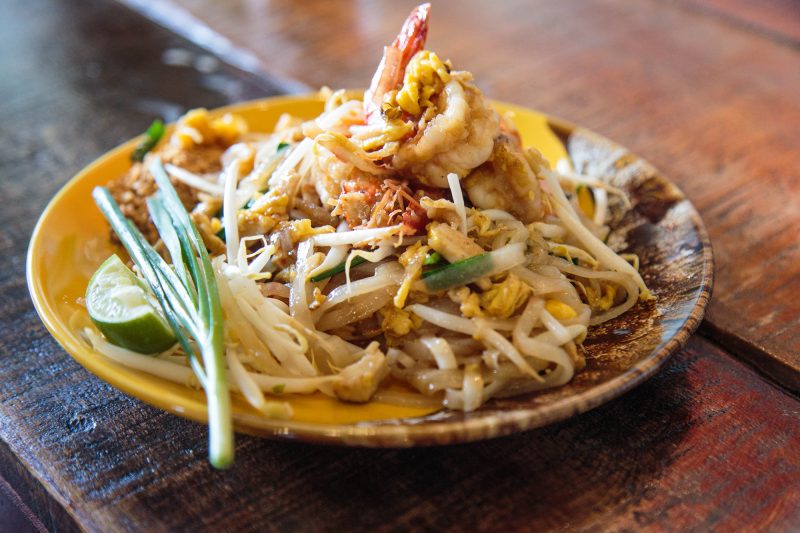 Baan Buri Cafe & Restaurant
One afternoon after lots of window shopping in Chiang Mai, we stumbled upon the cutest restaurant that's part of the Buri Gallery House, a Lanna style hotel, and right beside a gift shop that's worth a visit for handmade art. We opted for the outdoor seating, where there was a beautiful, intimate garden. The presentation of the food was top notch, too. We ordered the lunch special, which came with salad, spring rolls, and fruity drinks. The pineapple fried rice was cooked with spicy curry. So. Good.
Name: Baan Buri Cafe & Restaurant
Address: 102 Rachadamnoen Rd., Sripoom, Muang, 50200 Chiang Mai, Thailand
Operating Hours: 8AM – 10PM every day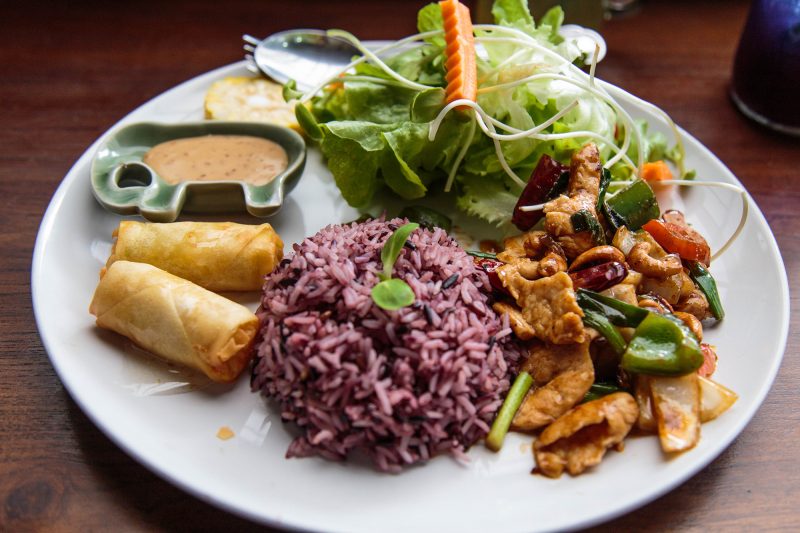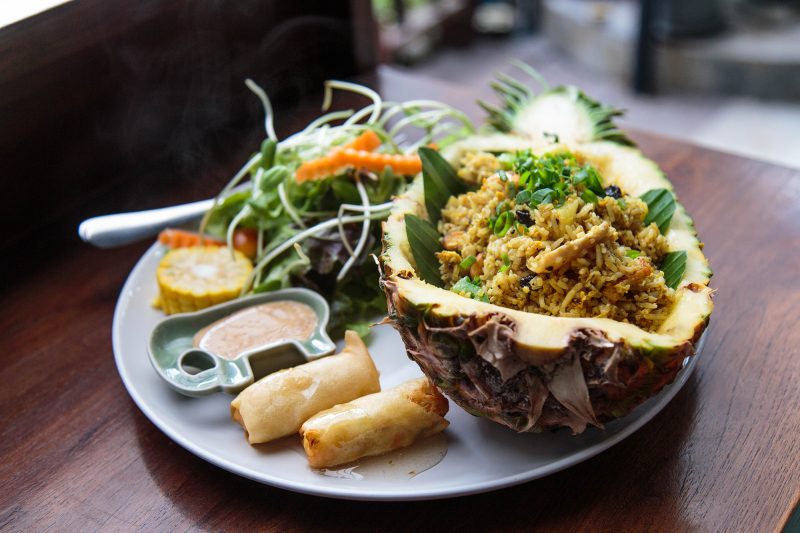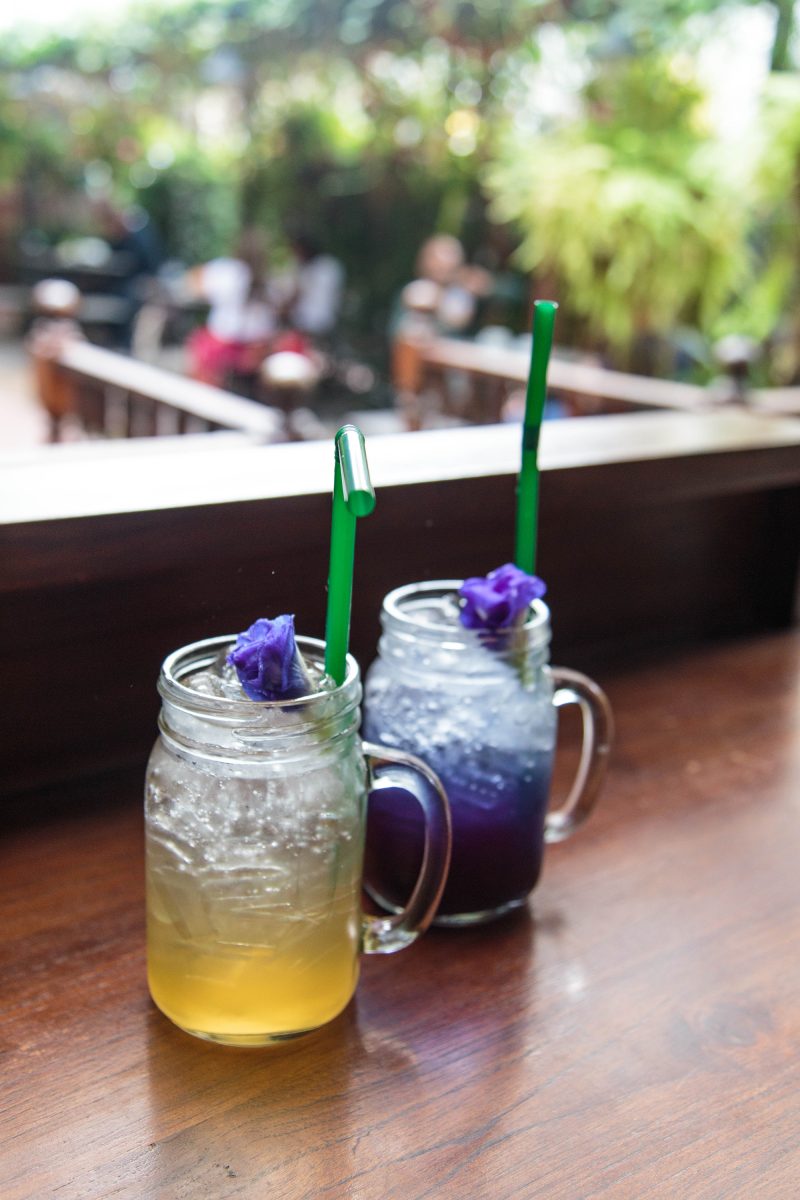 Khao Soi
When in northern Thailand, one of the staple dishes to try is Khao Soi, which is a mix of boiled and deep-fried egg noodles in a curry soup base. Though the broth looks flaming red, it actually wasn't spicy. We first went to Khao Soi Islam, a Muslim-owned restaurant in Chiang Mai that also served some kickass goat curry and amazing spring rolls, then to Por Jai Khao Soi, which is known for their khao soi.  If you're having difficulty looking for the latter, it's the place that is blue all over (interior and exterior). Both were delicious and great options for a quick and cheap meal.
Name: Khao Soi Islam
Address: 24 หมู่ 1 ซ.เจริญประเทศ 1 (ตรงข้ามกับจวนผู้ว่าฯ) Mueang Chiang Mai, Chiang Mai 50100 Thailand
Operating Hours: 8AM – 5PM every day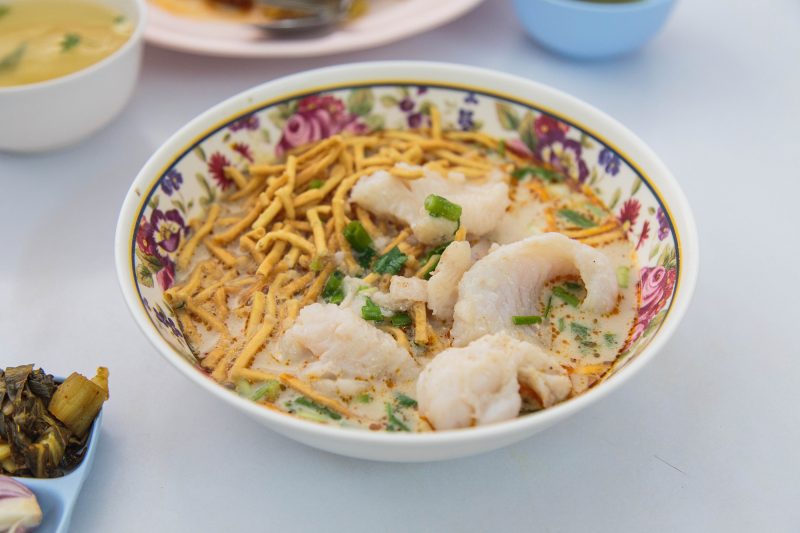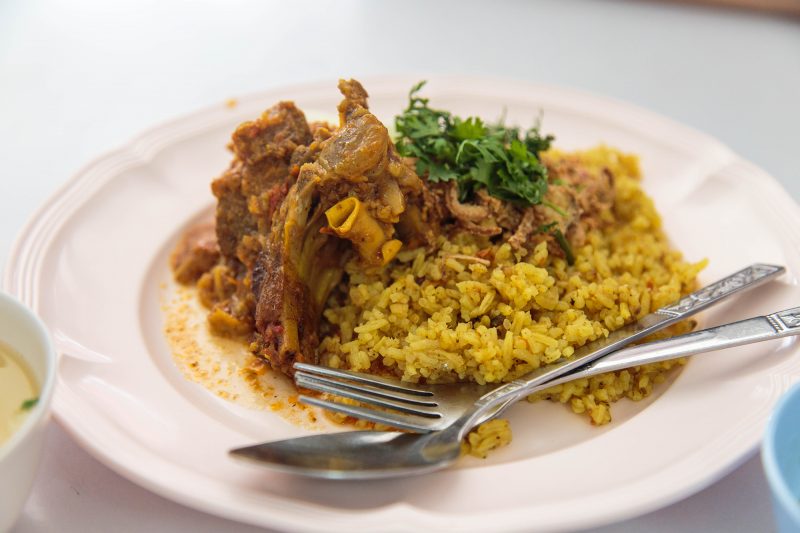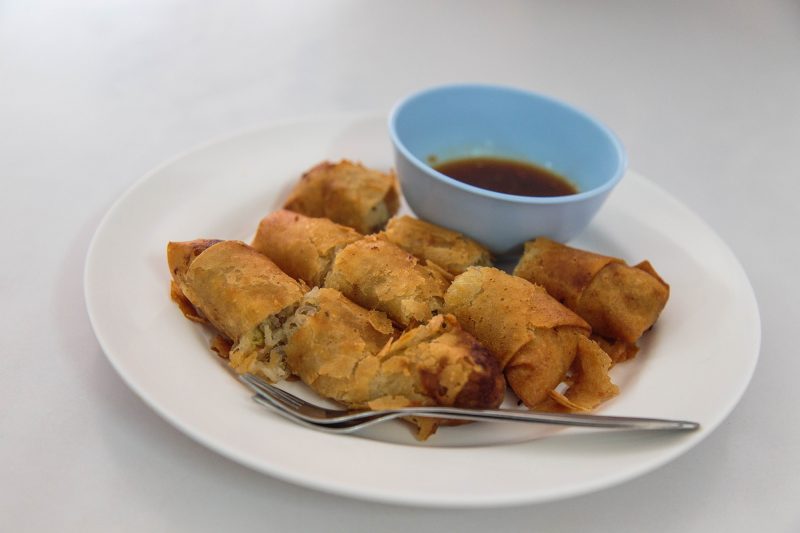 Name: Por Jai Khao Soi ข้าวซอยพอใจ
Address: 1023/3 ถนนเจ็ดยอด เมืองเชียงราย อำเภอเมืองเชียงราย เชียงราย 57000, Thailand
Operating Hours: 7AM – 4PM every day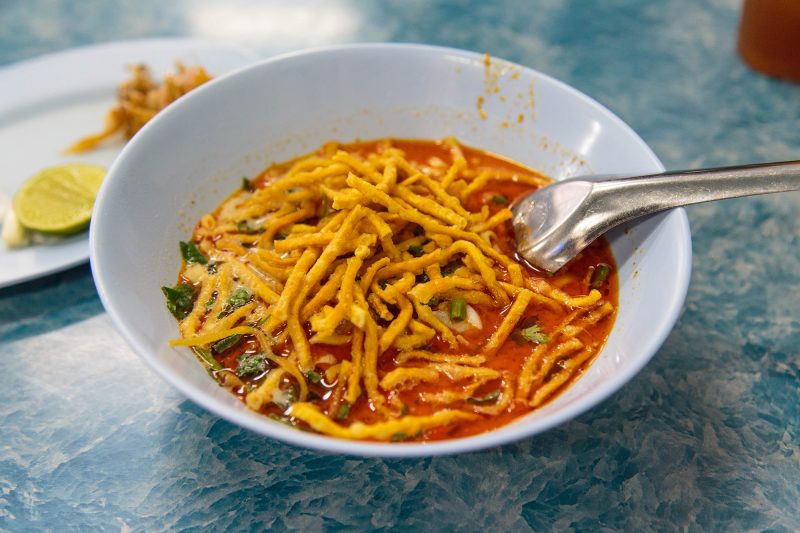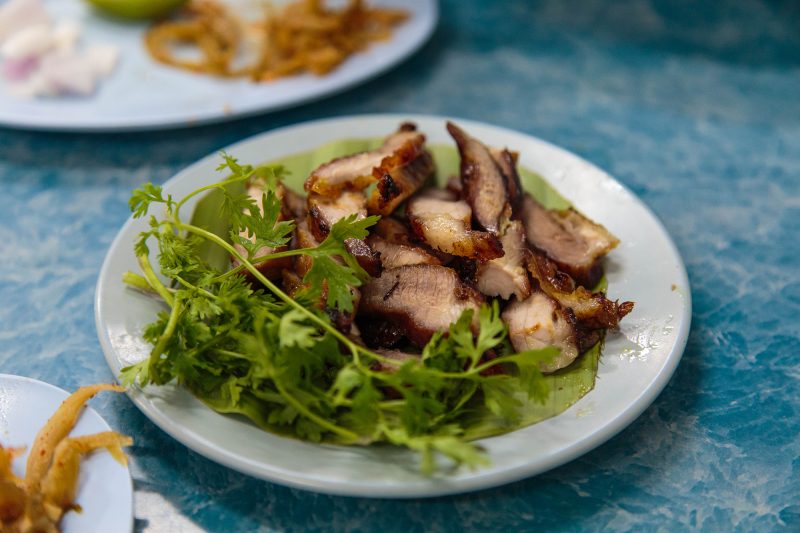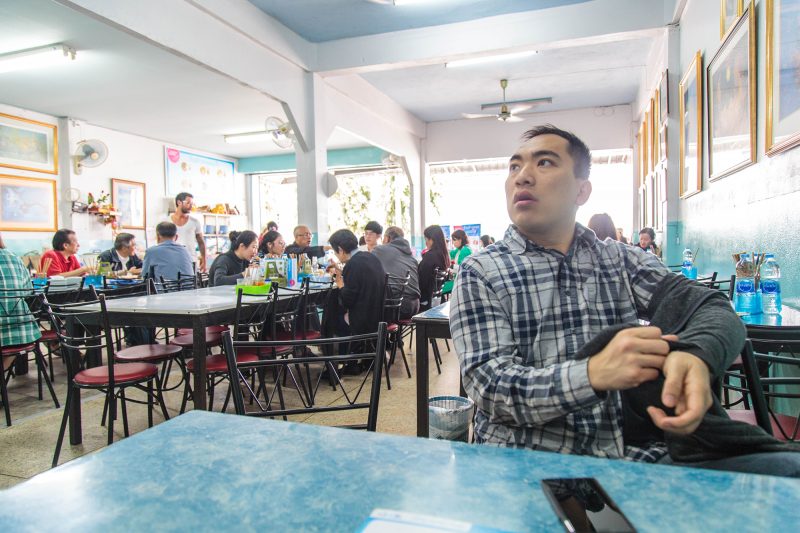 Around Chiang Mai Night Bazaar
This area is always crowded with tourists and chain restaurants like McDonald's and Starbucks. But every now and then, you come across something good. Lemongrass Thai Food is one such restaurant, with a very hip vibe and serving up good food, even if it's still filled with tourists. Sorry in advance for the lo-res iPhone pictures again – didn't feel like carrying around a heavy DSLR that night.
Name: Lemongrass Thai Food
Address: Loi Khor Rd. (btwn Chang Khan & Loi Khor Soi 6) Mueang Chiang Mai, Chiang Mai 50100 Thailand
Operating Hours: Mon – Sat 10AM – Midnight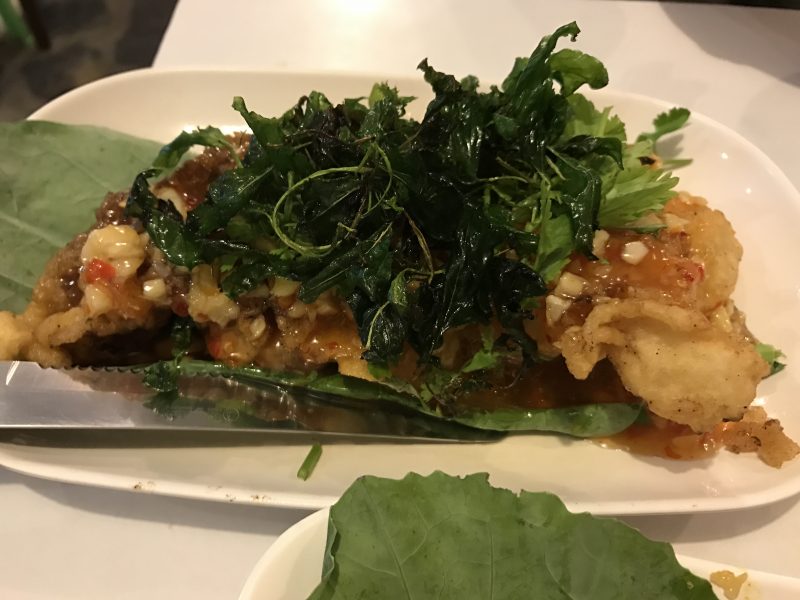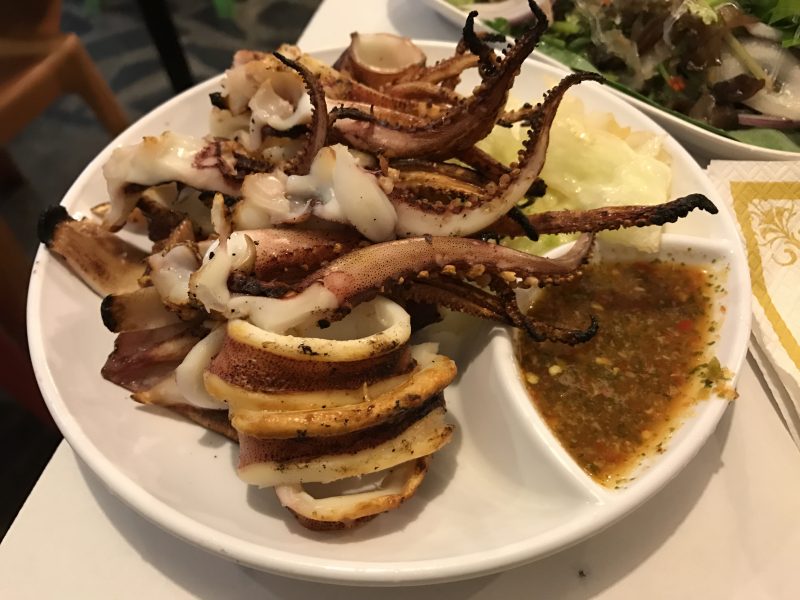 Also in the center of the main Chiang Mai Night Bazaar is the Pavilion Night Bazaar (when you roam the area a bit, you'll find that it's just made of a bunch of different night bazaars). Here you'll find a handful of vendors selling skewers, stir fries, drinks, and desserts. Luckily, unlike night markets back here in the states, they don't tend to charge you an arm and a leg to be well-fed. There's also an indoor area with performers on stage. I suggest sitting further away if you don't want to lose your hearing.
Name: Pavilion Night Bazaar
Address: ถนน ช้างคลาน ตำบล ช้างคลาน Mueang Chiang Mai District, Chiang Mai 50100, Thailand
Operating Hours: 24 hours (supposedly, but you're more likely to find something open in the evening)