Some of our friends may not know this, but Tie and I actually first started dating in Los Angeles. I've always had an attachment to the west coast. So we decided to consider having our wedding there, scheduling a venue tour and food adventures over Labor Day weekend. I'll write a post about the venue and some of the sights in SoCal later, but first order of business: the food!
Anaheim Packing House
My friend, Danny (God bless his soul) directed me to many of the good food spots in SoCal. Tie and I were staying in Anaheim so he suggested visiting Packing House. It's a gorgeous new two-story food hall full of food stalls (some sit-down, mostly take out). In the center is a sitting area that feels like an indoor garden, with swings and greenery (and even a live performer). Very chill atmosphere.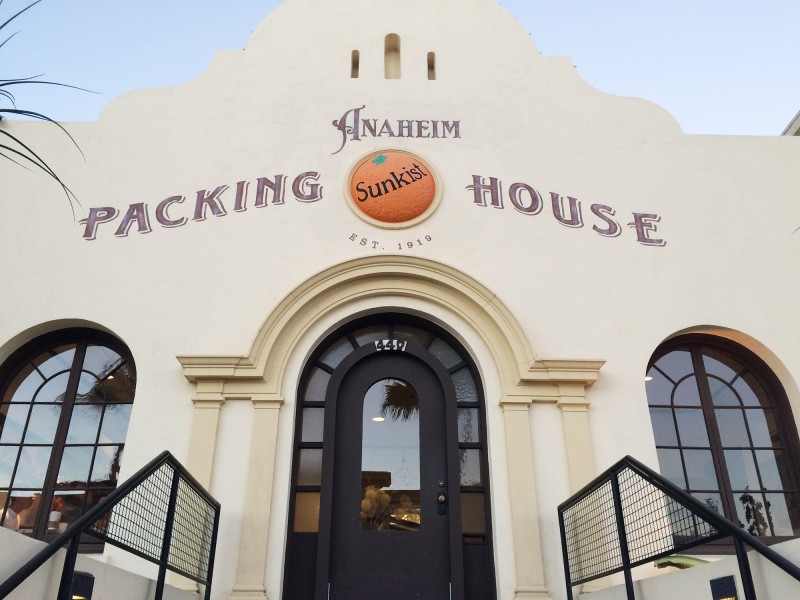 We tried Popbar upstairs even though there's one in New York, too. Can't say I've ever had a sorbet pop covered in chocolate and pistachios. It was an interesting mix of sweet, sour and salty to say the least.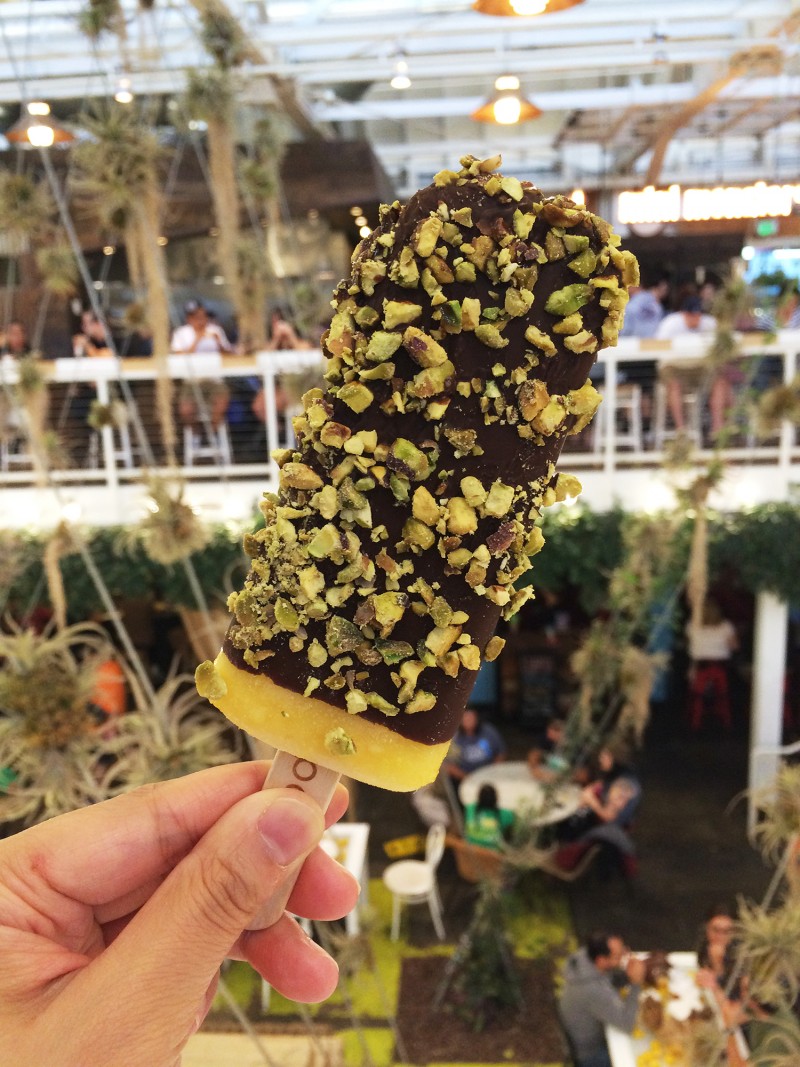 Downstairs we went to the Kroft and ordered fried chicken poutine and brussel sprouts with a mint lemonade. Poutine never tasted so good.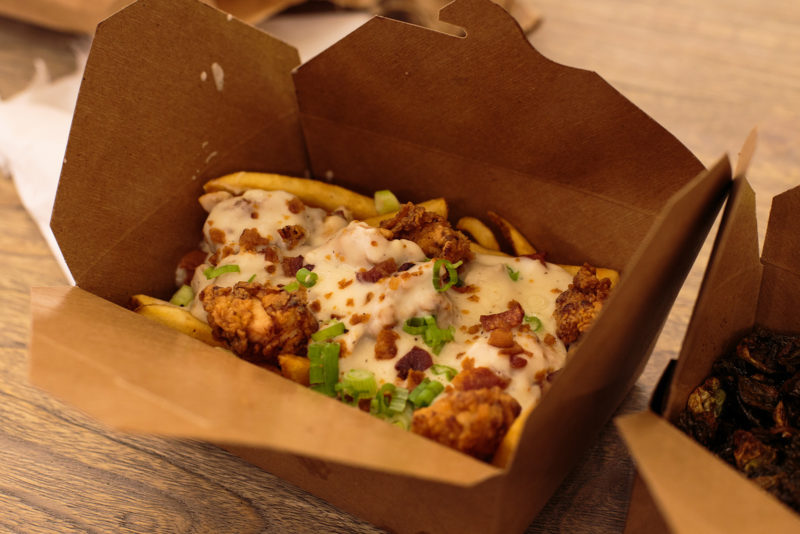 Thien Huong
For a quick, cheap breakfast, we headed to Thien Huong in Chinatown's Far East Plaza. Good, homey Viet food. There is a huge Viet population in SoCal, so you're sure to find some pho anywhere. While you're there, also grab some delicious Asian fusion loaded fries at Chego! We also saw a bunch of people lining up for a Nashville fried chicken place called Howlin' Rays (even before it opened). Might check that out next time.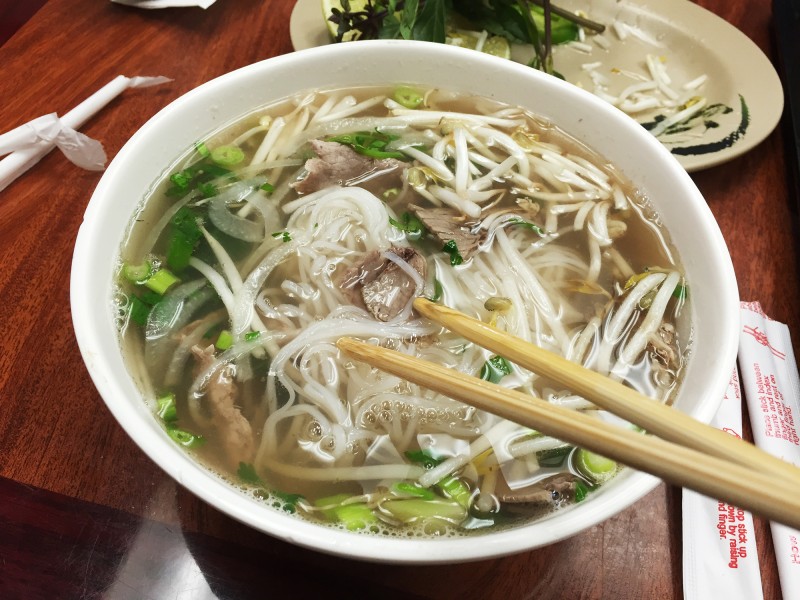 Pokinometry
I tried a poke bowl in New York the week before and was sorely disappointed. Fortunately, I gave it another try in Anaheim at Pokinometry and it was much, much better. There are so many customization options and the line moved quickly with adequate seating inside. They do it in separate layers. We got a bowl with half chips and half rice for Layer 1, everything in Layer 2 (crab meat, avocado, cucumber, onions at no extra cost), 3 scoops/types of seafood (for a medium bowl), and topped it off with everything (masago, sesame seed, green onion, wasabi, seaweed – again at no extra cost). It was absolutely loaded. We wanted to take more to go…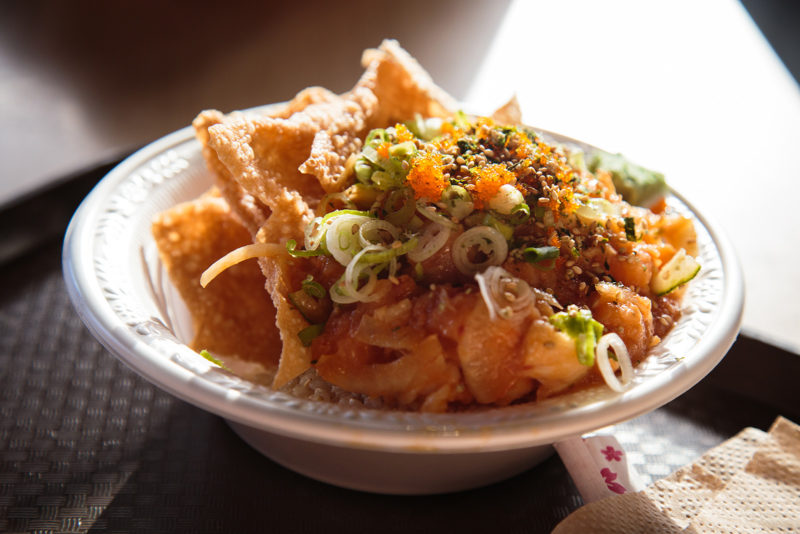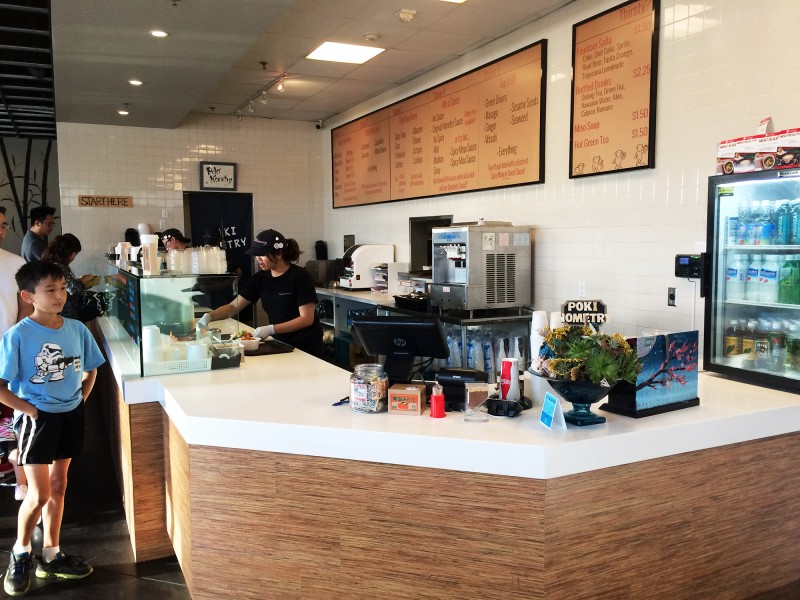 Matiki Island BBQ
If you're feeling really hungry, head over to Matiki Island BBQ in Anaheim. Tie and I ordered the ribs combo to share between us…and it was more than enough for two people. The giant ribs were fatty, tender, a little sweet, and charred and seasoned to perfection. This will hold you over for a while.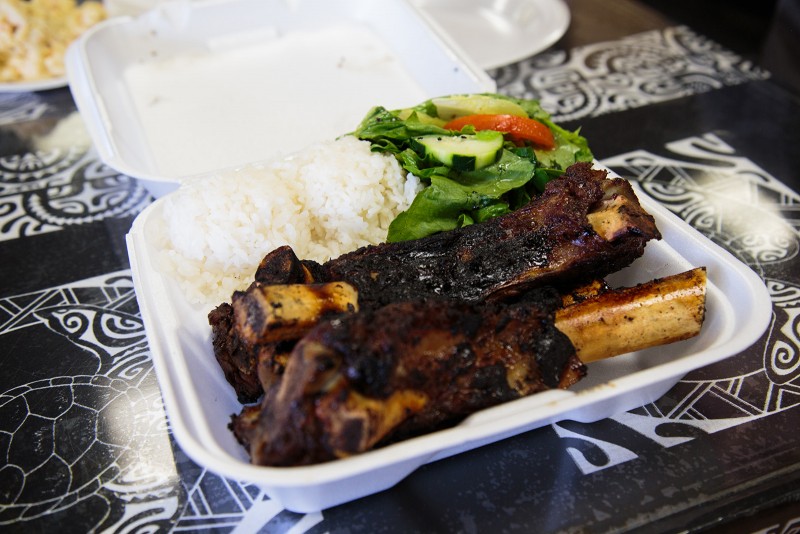 626 Night Market
These days, it is all about trendy Instagrammable food and Cali is one of the premier spots for it. If you're looking for a place to try a bunch of these gimmicky treats, 626 Night Market is the place. It really puts New York's Queens Night Market to shame. There were dozens of vendors, which I guess kind of justifies the $3 admission fee. Parking is a real bitch, though, and you could be waiting a while despite there being several lots in Santa Anita Park.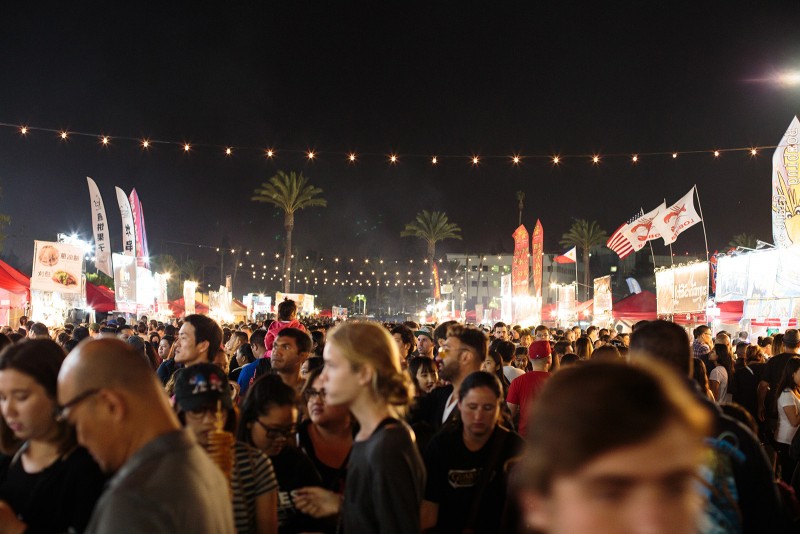 Almost all of the vendors are Asian, and they put a spin on typical Asian foods. For example, hot cakes in Hong Kong are now penis-shaped "D cakes." Boba is served in a variety of containers, from buckets full of syringes to lightbulbs and mason jars containing light up "ice cubes." There were Totoro-shaped cotton candy, bear-shaped curry, potato swirls, just so much Instagram porn. I wasn't surprised to see a lot of teenagers there. Seems like the type of stuff that will appeal to a younger audience. Just prepare for long ass lines if you want the gimmicky food. We had some more traditional bites like popcorn chicken, grilled squid, and Taiwanese sweet sausages.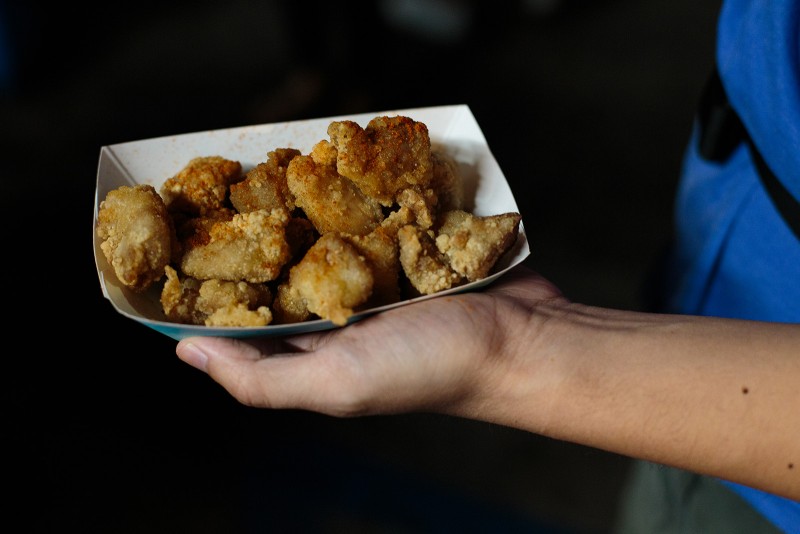 Overall, cool place to check out. They have performances and an artist alley where you can purchase artwork and knick knacks. But if you are planning on getting full from the food, prepare to spend loads of money and time waiting as portions are generally small and the food is overpriced.
Oh yeah, we also ran into Christine and Wes from Wong Fu Productions. Pretty friendly albeit slightly awkward, but who can blame them? So many Asians wanted a picture together.
Betta House
Danny took us to Betta House in Westminster for something intriguing called the "pho burger." It is literally a burger that tastes like pho, with brisket, bean sprouts, onions and spinach. Super juicy~ The popcorn shrimp and chicken were also good, but go for the burger.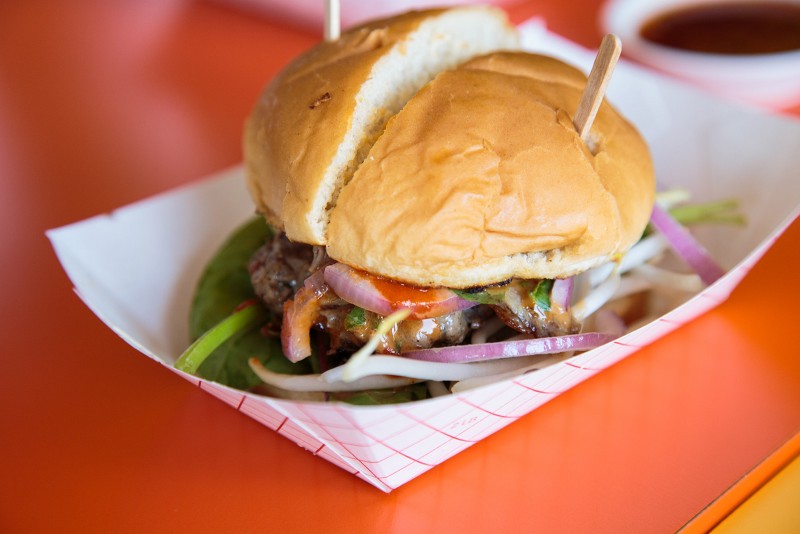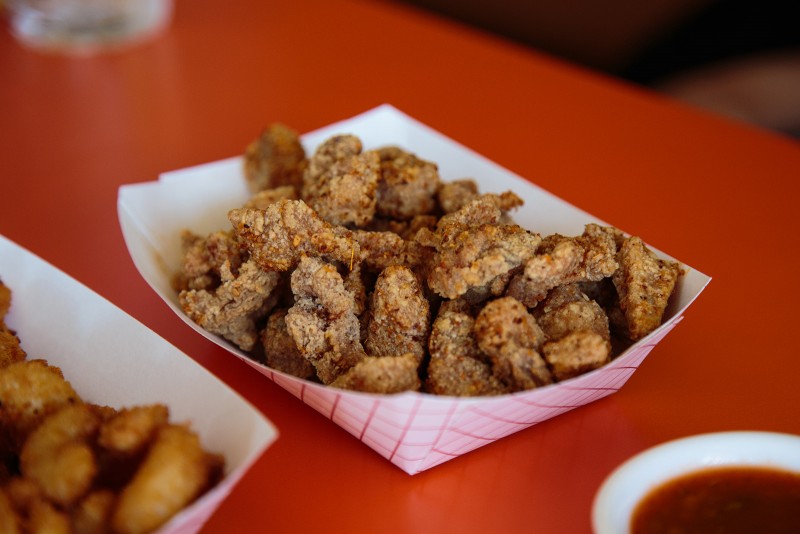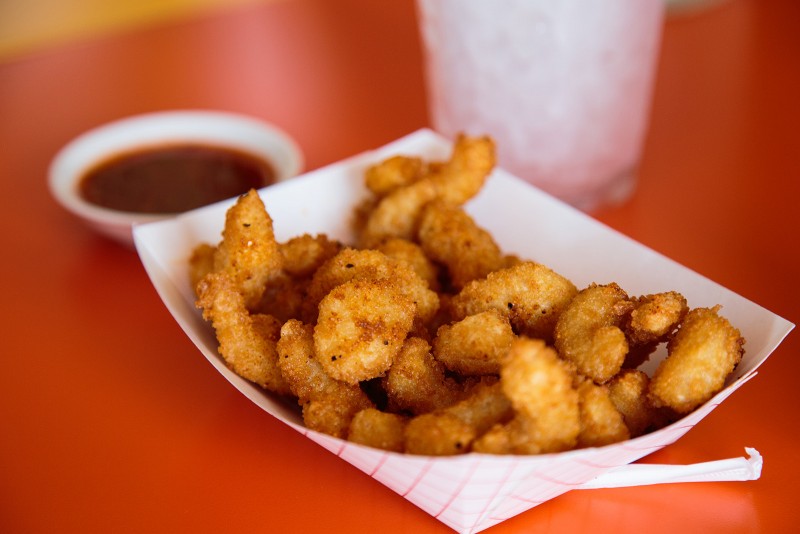 7 Leaves Cafe
For a refreshing drink in the middle of a hot summer day, we went to 7 Leaves Cafe for a variety of tea and coffee. My friend recommended me the mung bean tea, which sounded kinda nasty at first. Surprisingly, it was not overly sweet and has a soft grainy texture. Sure is an acquired taste, though.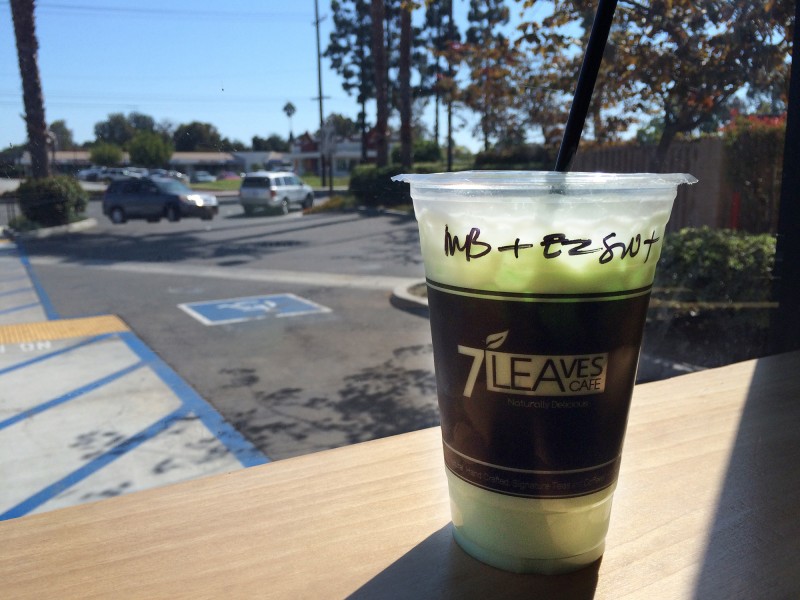 Mi Casa Mexicana
I love Mexican food and make it a point to have it every time I'm in SoCal. Mi Casa Mexicana in Anaheim is one of those laidback, no frills restaurants. Very attentive and friendly service, and the portions were huge. It begins with complimentary salsa and chips. We shared a delicious shredded beef taquitos and tostada ceviche de camaron (shrimp ceviche).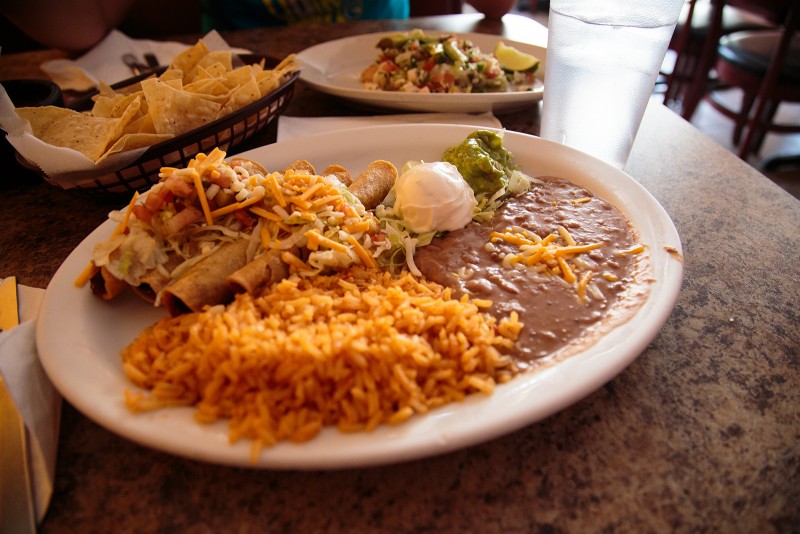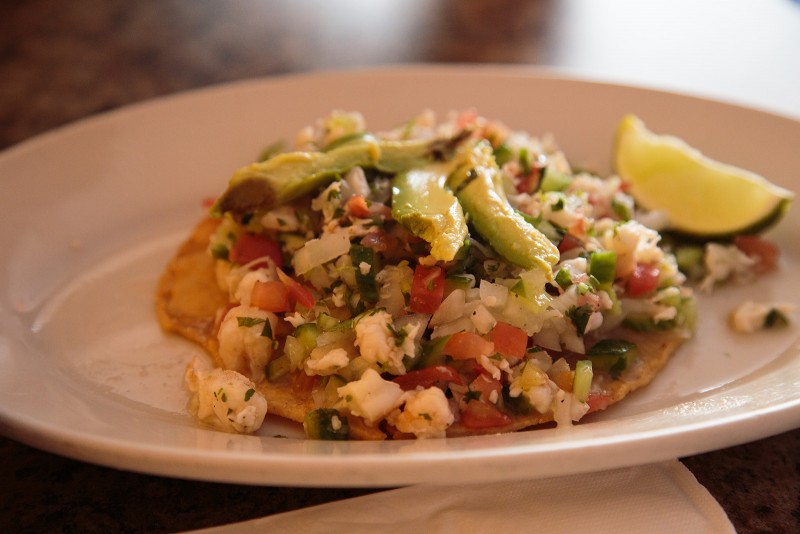 Grand Central Market
Close to The Broad museum, Grand Central Market has a bunch of food vendors for take-out meals, drinks, and produce. Good place to get lunch, even though it gets pretty crowded. I wanted to try Eggslut, but it was closed for the day so I opted for Sticky Rice, which serves Thai street food. Wasn't expecting much because it seemed overpriced, but turns out it was decent.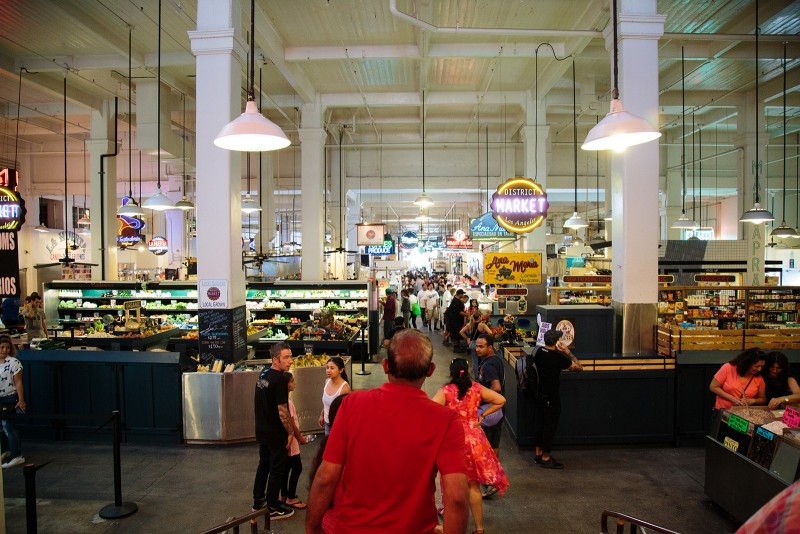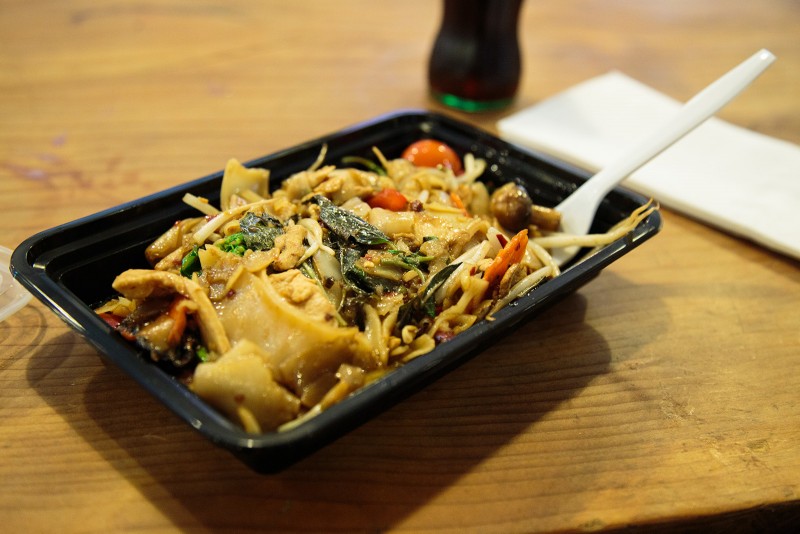 Genwa
Another SoCal staple is Korean BBQ. Oftentimes I go for the all-you-can-eat places but decided to try something different this time and went to Genwa with Tie and Danny. There's ample street parking around the block and if you go later in the evening, the wait is less than half an hour. It comes with a ton of banchan (side dishes). We ordered Combo A, which is supposed to feed 2 people but was just enough for all 3 of us. The galbi and cha dol (beef brisket) were super juicy, and way better quality than meats at AYCE places. They even give you a lollipop at the end of your meal.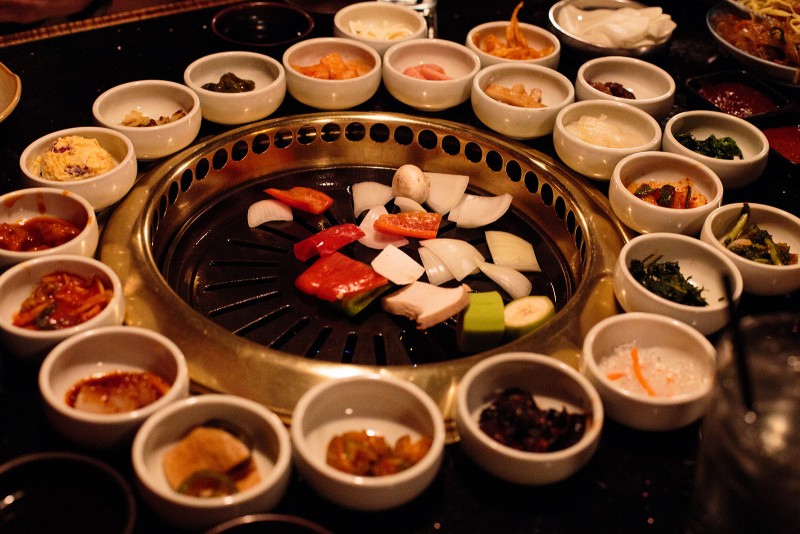 Boba Lab
SoCal takes their boba very seriously. We stopped by Boba Lab in Santa Monica for a drink on a hot day, where all the employees were dressed in lab coats. Normally I am not a big fan of tapioca, but Boba Lab actually adds flavors to their bubbles like citrus and berry inspired boba. So it was actually enjoyable to drink. We also ordered a chocolate-drizzled waffle that was nice and warm. They had a Labor Day special going on and threw in a bacon wapa dog, which was like a waffle corn dog, and a tumbler. The workers were super friendly; I would gladly promote them like crazy for free.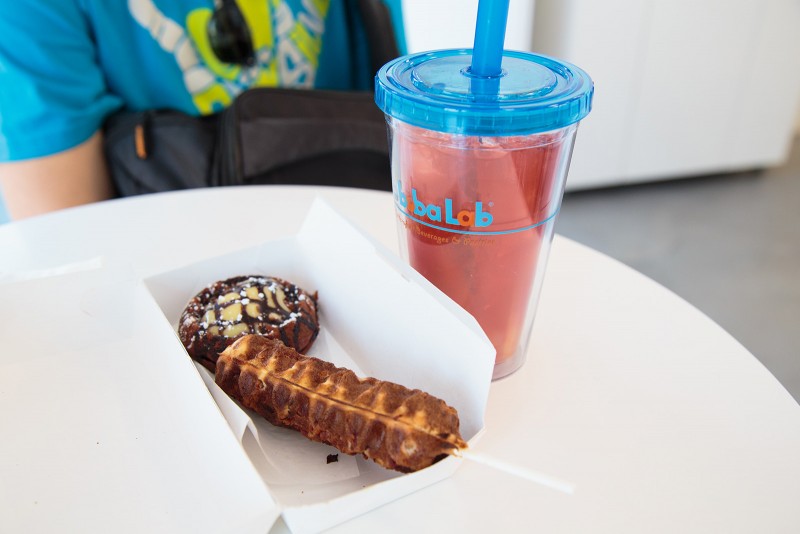 RIZE Thai Sushi
Our last meal in SoCal was at the trendy RIZE Thai Sushi in Santa Monica. As the name suggests, they specialize in Thai and Japanese cuisine. There's a pretty good happy hour that ends at 7pm (we got there just in time!) with discounted drinks and appetizers. Everything was tasty, including the masumun curry with tender 8-hour slow-cooked beef. We mostly ordered the appetizers, including the ono volcano sashimi. I hear the rolls are great, too.