These days, Tie and I try to mix in both big and lesser known cities into our travels. When we told others we were going to France, many thought we might be going to Nice or Paris. This time around, however, we decided to visit Colmar, which is close to the border of Switzerland, Germany, and France. If you've read our previous post about the Ghibli Museum, you'll know that both of us are big fans of Studio Ghibli films. And it just so happens that Howl's Moving Castle draws inspiration from the quaint, charming town of Colmar. Seeing the floral-dotted canals and unique criss-cross facade on the colorful buildings in person was like watching a live-action version of the animated movie. I could see exactly why they chose this location.
We stayed at a nearby guesthouse, Pierre & Vacances La Petite Venise, 5 minutes away from the city center. The room was very clean and there's ample parking outside the building (they also have a garage). It even had a mini kitchen in there and a balcony. We arrived at night, but you can cover most of Colmar in a day.
Colmar really is picturesque at every turn. Cobblestone streets, pastel homes, little shops, and amazing restaurants. It felt very safe without a ton of pushy tourists.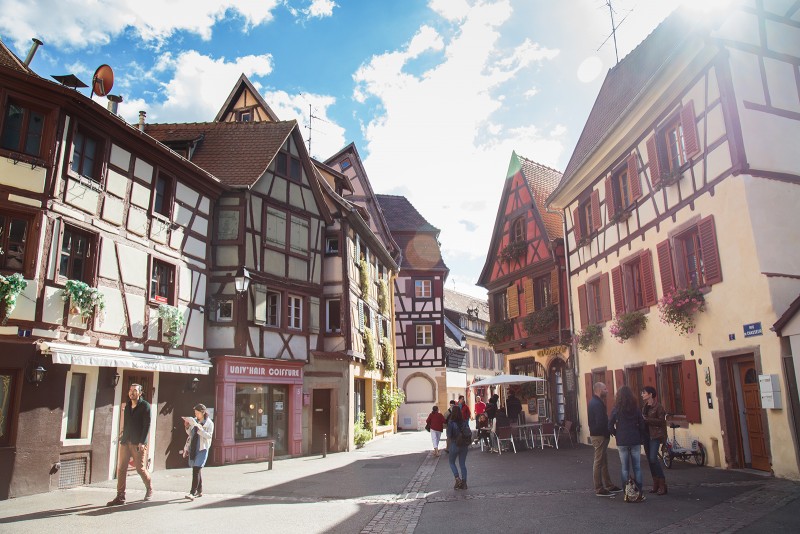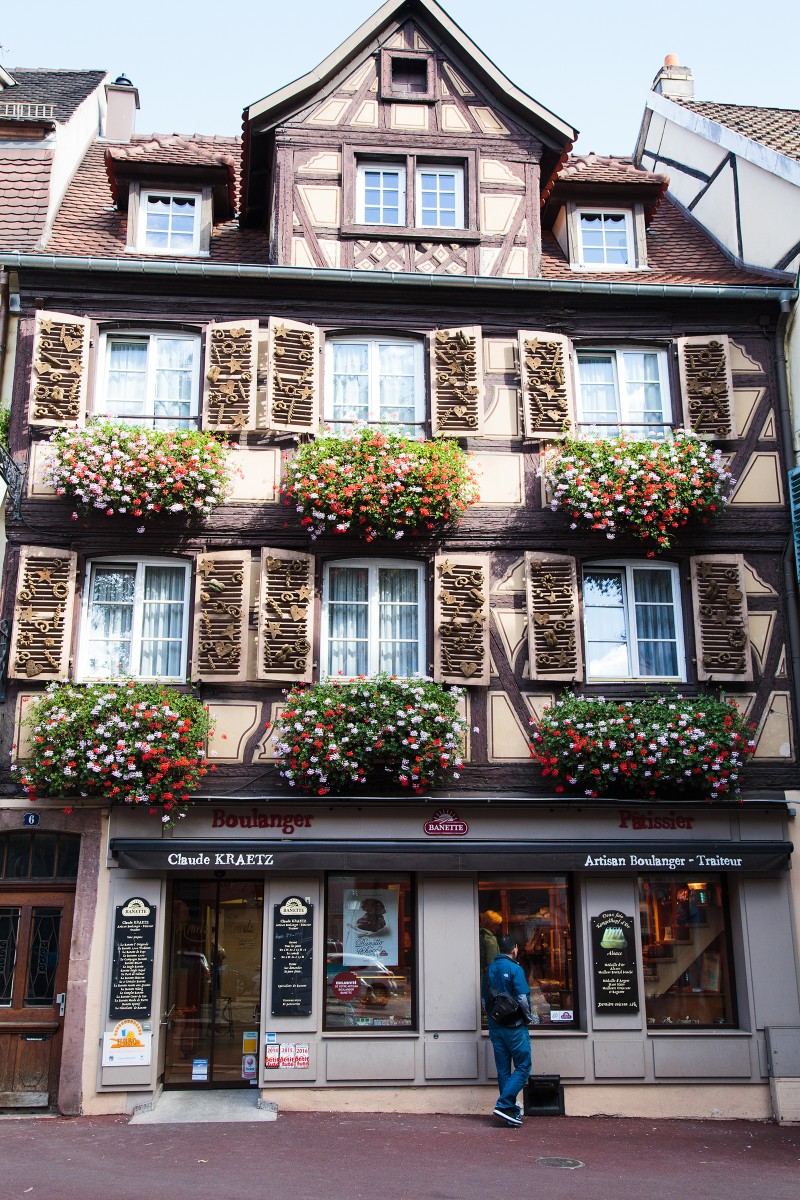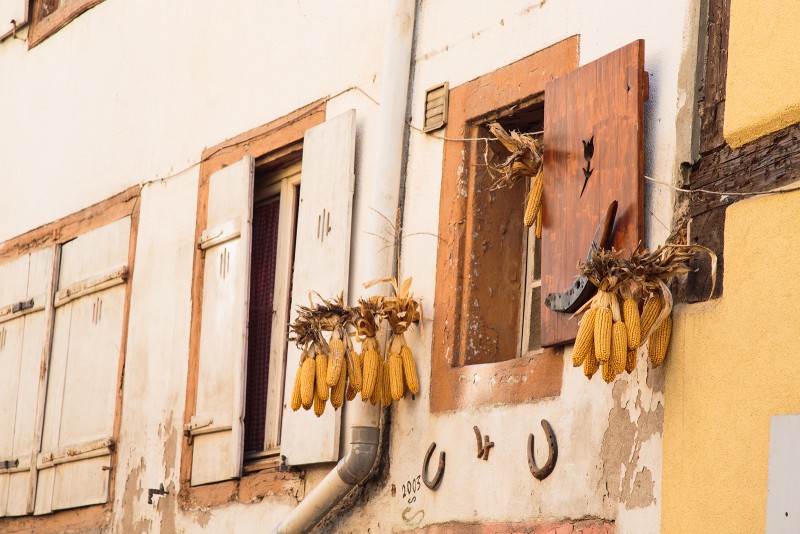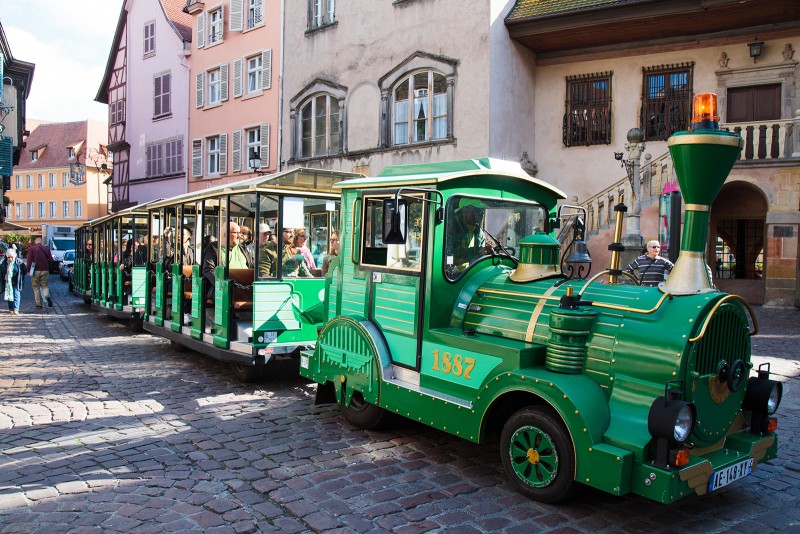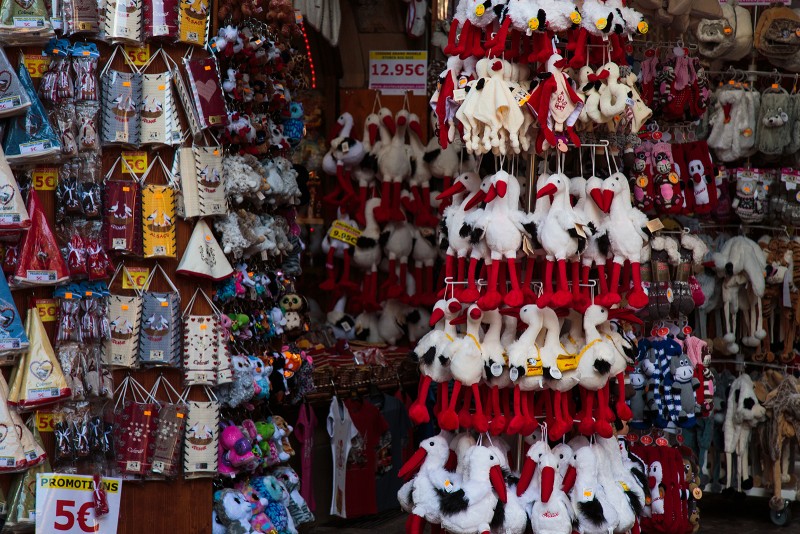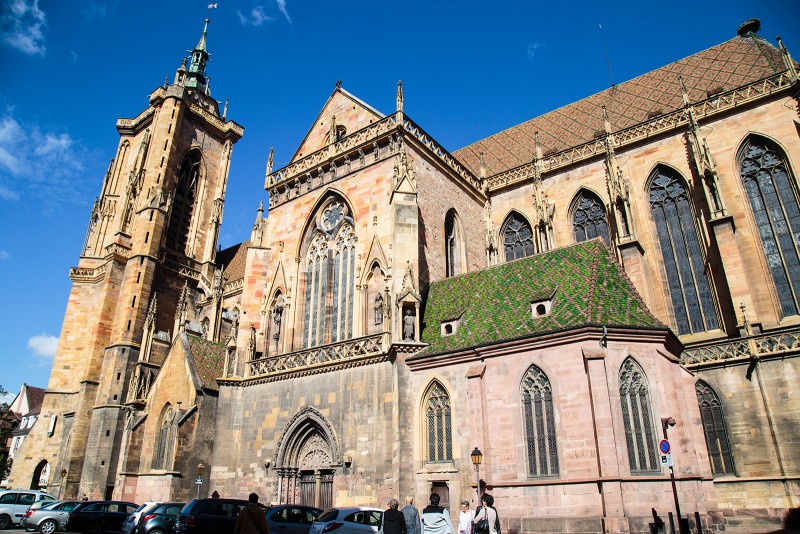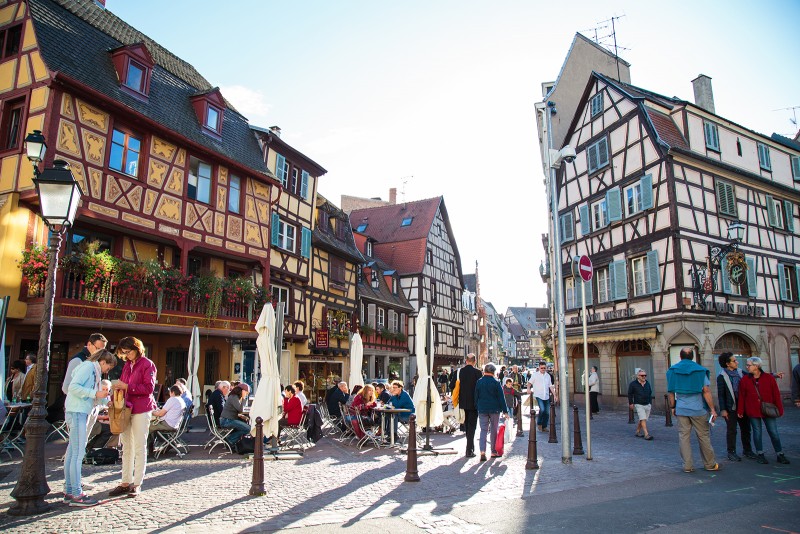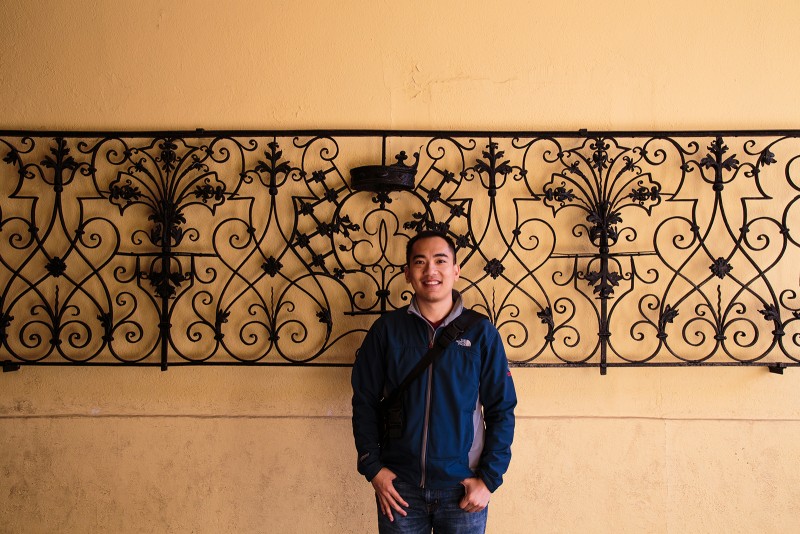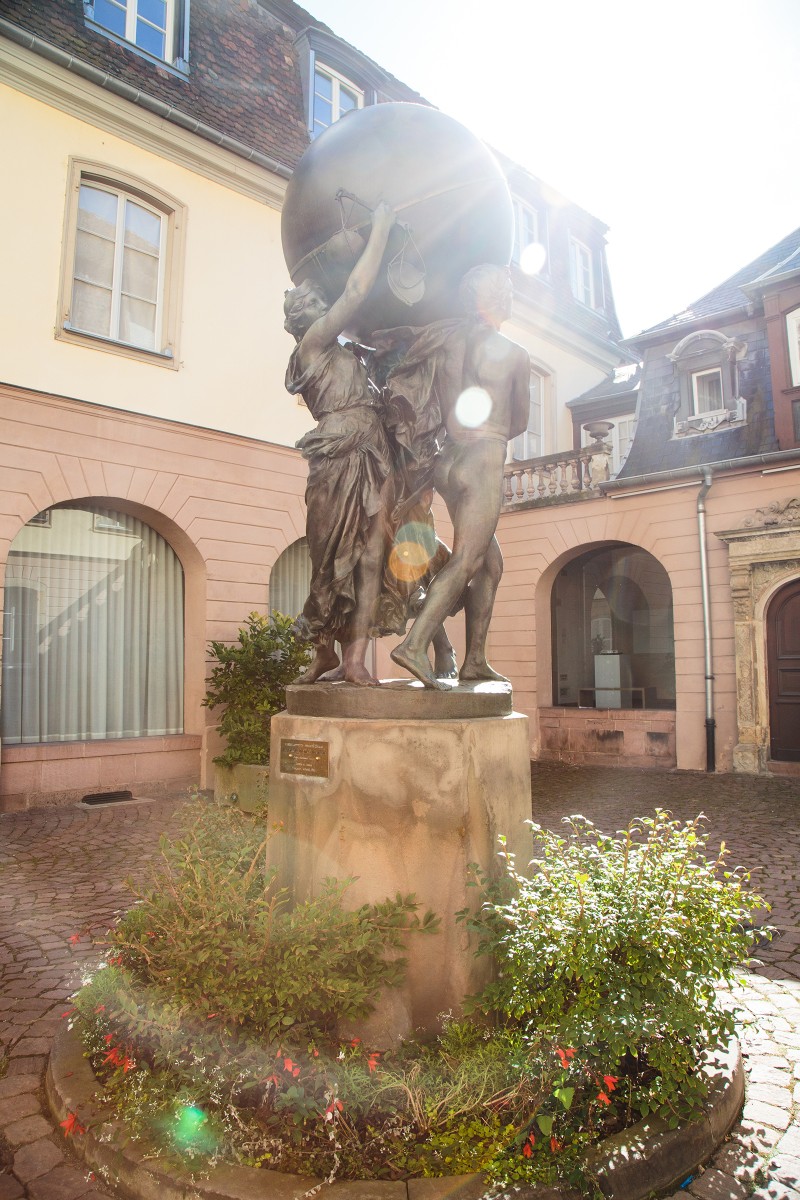 If you're also a fan of Howl's Moving Castle, be sure to check out Maison Pfister, on which the actual castle is based!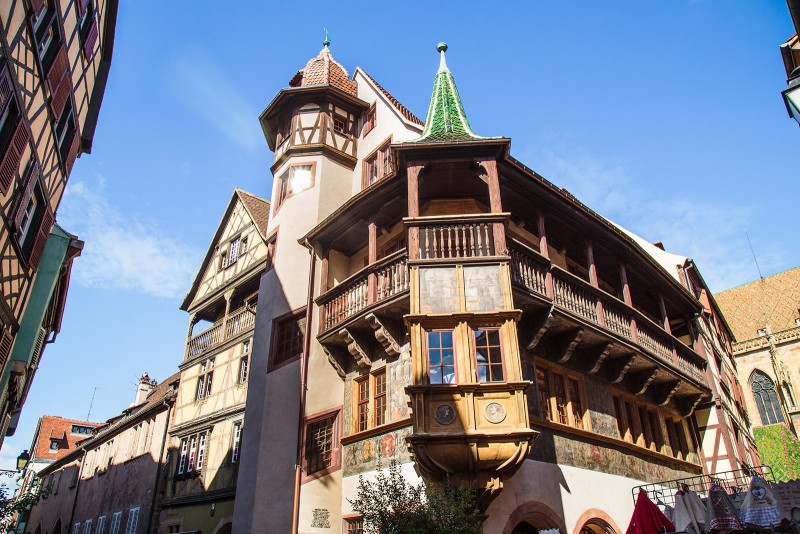 Colmar also has its share of world-renowned artwork. We checked out the famous Isenheim Altarpiece at the Unterlinden Museum, several panels of paintings depicting the birth, death, and resurrection of Christ. The light-filled museum also has a variety of other paintings, sculptures, as well as a courtyard. Definitely worth a visit; the audio guide is included in the admission price of 13€.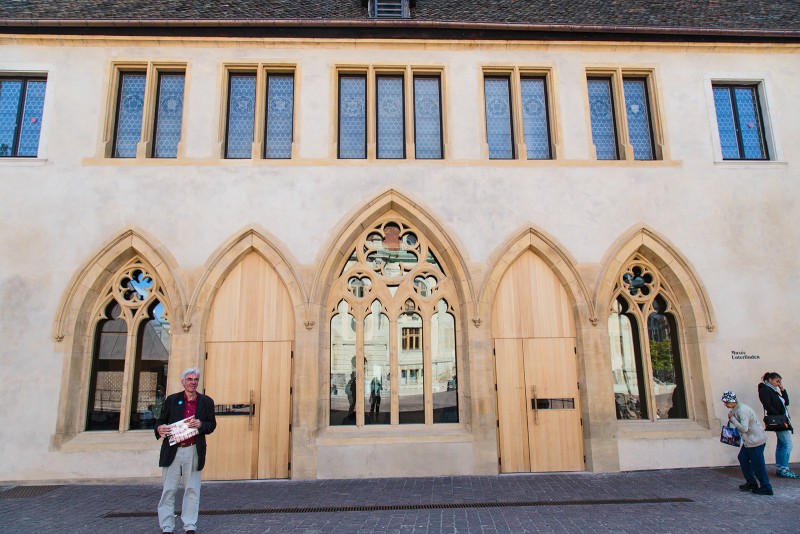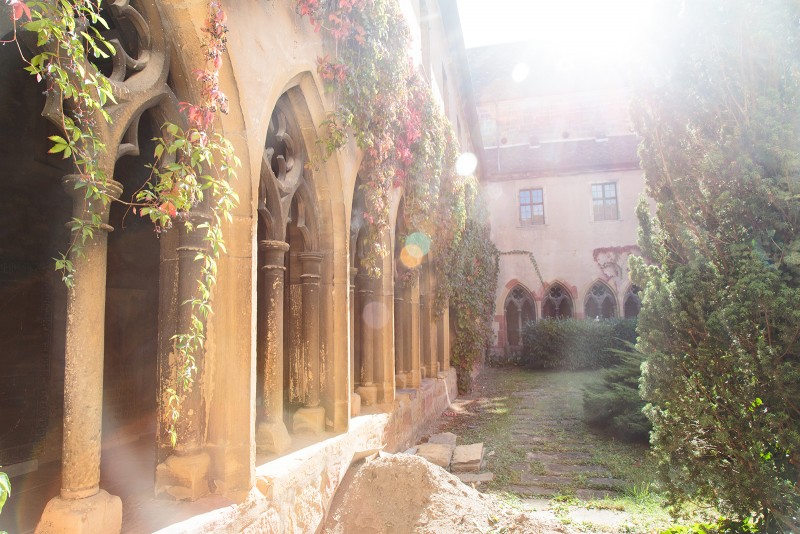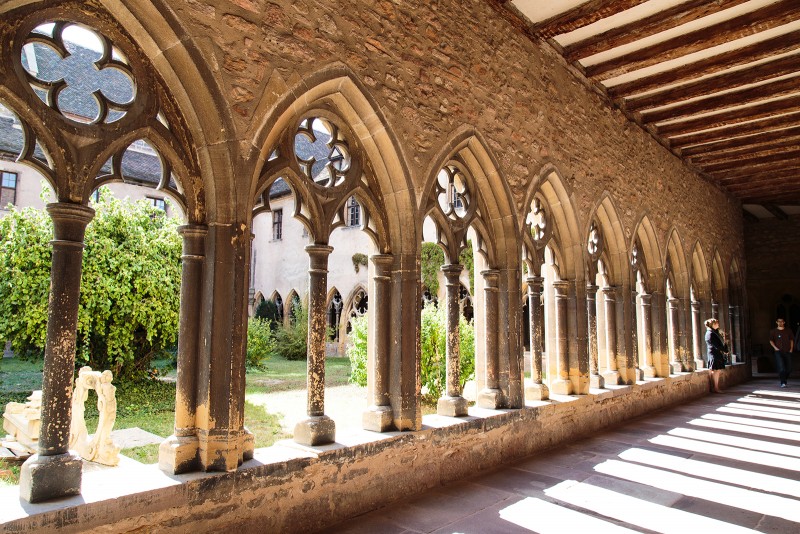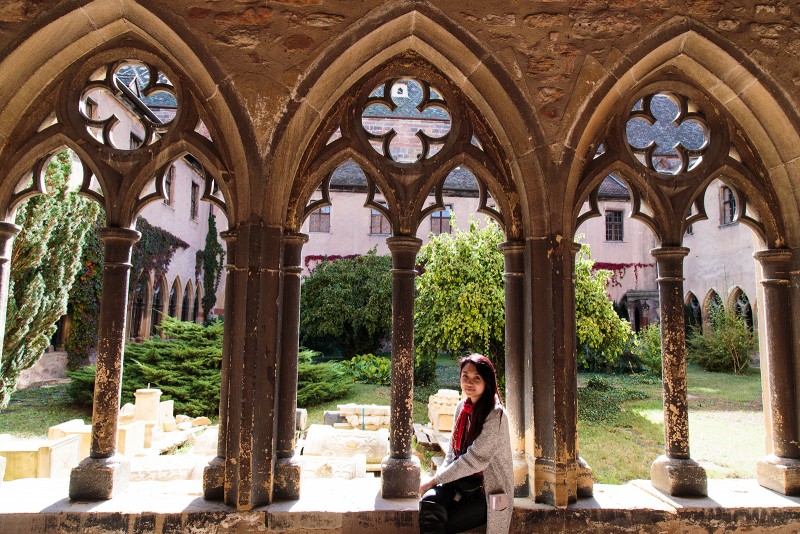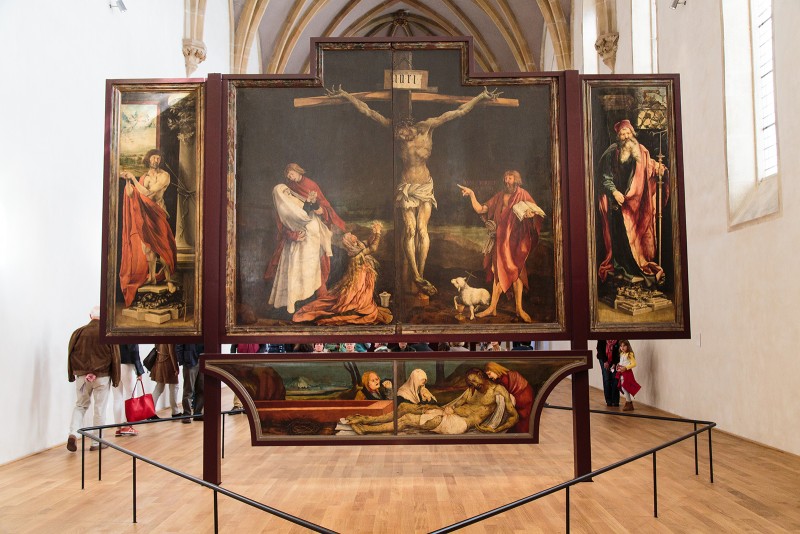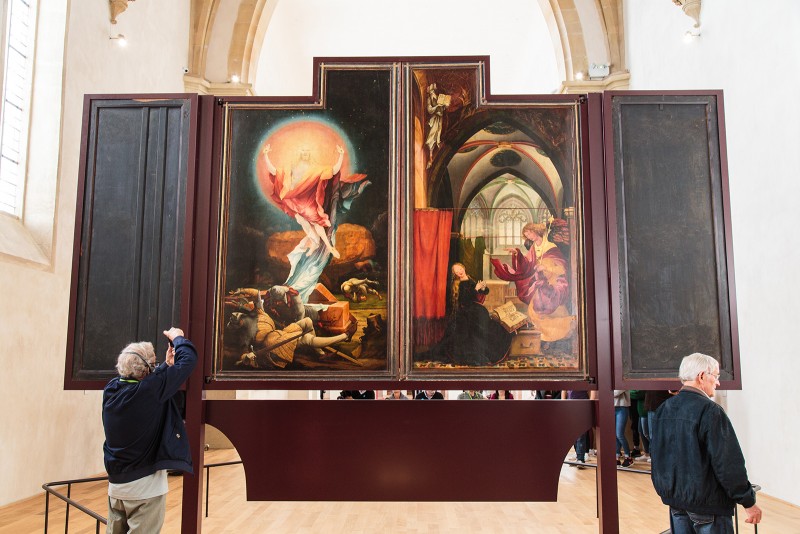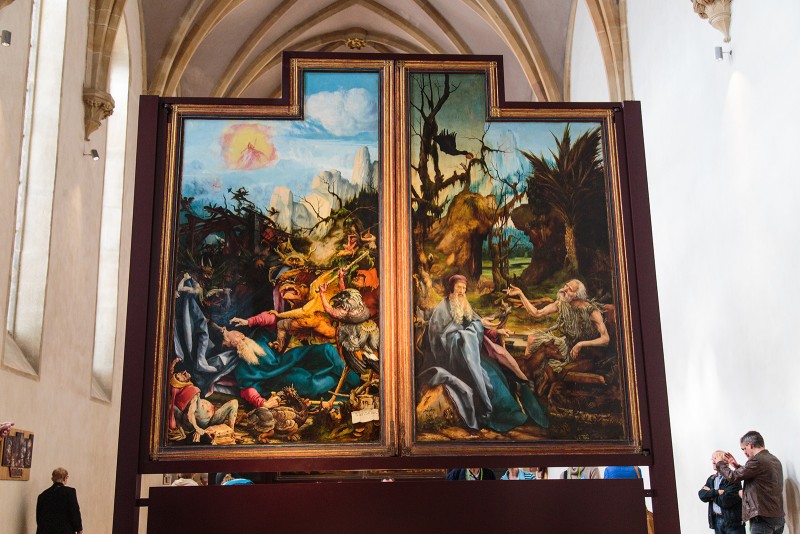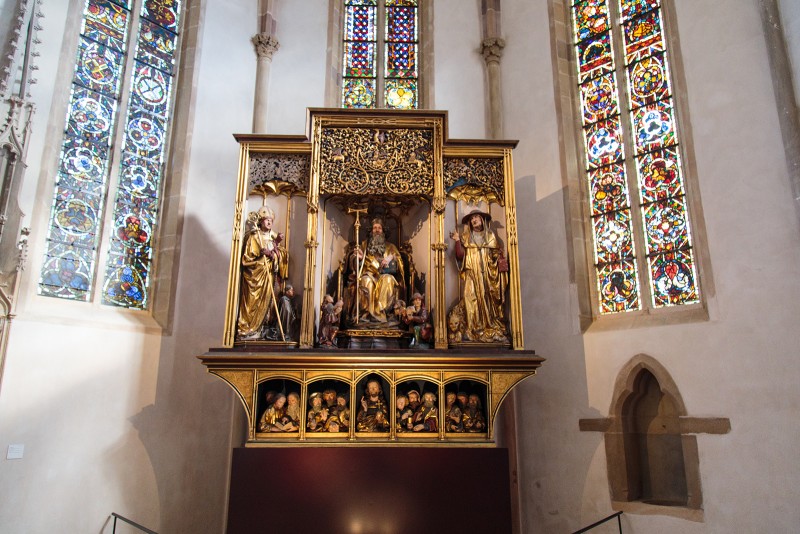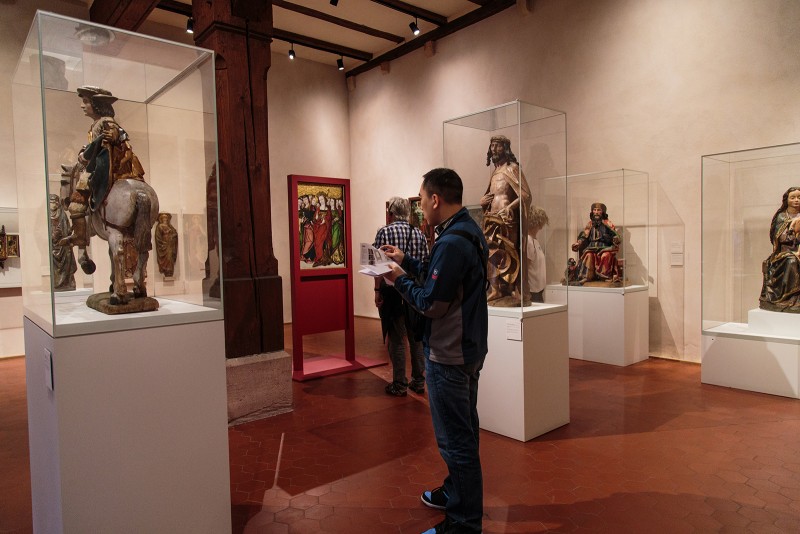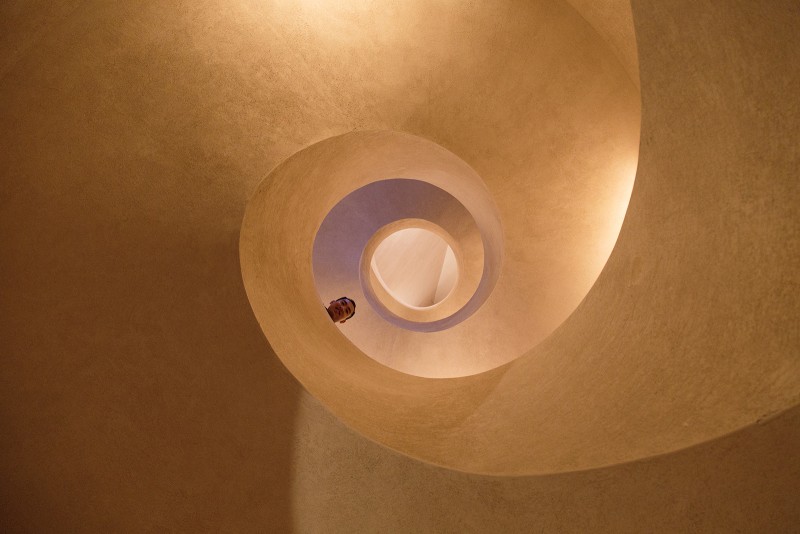 During this trip to Europe, Colmar was actually the place that had the best food! Not surprising, since the French have always been known for their culinary arts, but what's special about Colmar is that Alsatian cuisine, which has a heavy German influence, is served here. I highly recommend ordering the hearty choucroute, which is their version of sauerkraut. It's usually served with potatoes, sausages, bacon, and smoked pork. Tie and I shared one order and it was more than enough. This region is also known for making some amazing white wine, and since alcohol is often cheaper than water in Europe, I say go for it. Here are some of our favorite eateries in Colmar.
(Note: Apologies in advance for the iPhone-quality food pictures. We decided that in order to truly savor the dining experience, we were going to put away the DSLR so instead of fidgeting with lighting and focusing, we can create the least distraction by snapping a quick pic and diving into the meal!)
Brasserie Auberge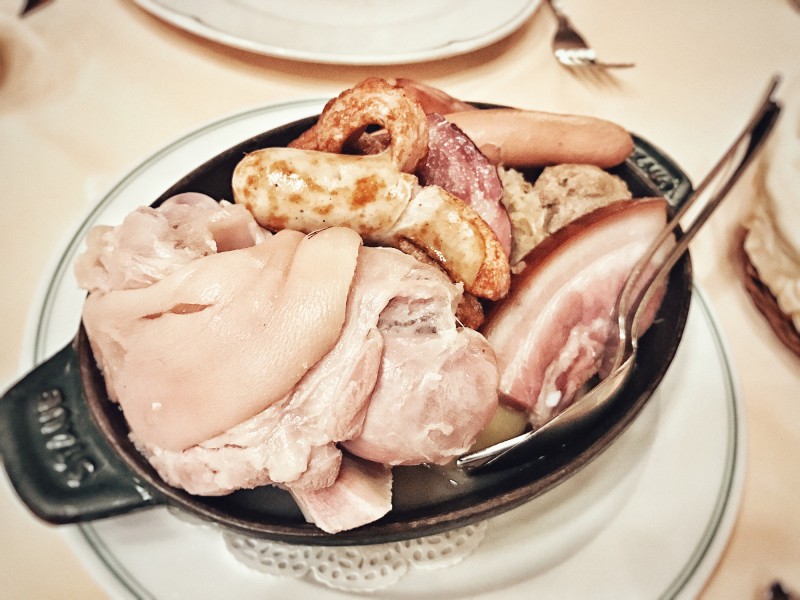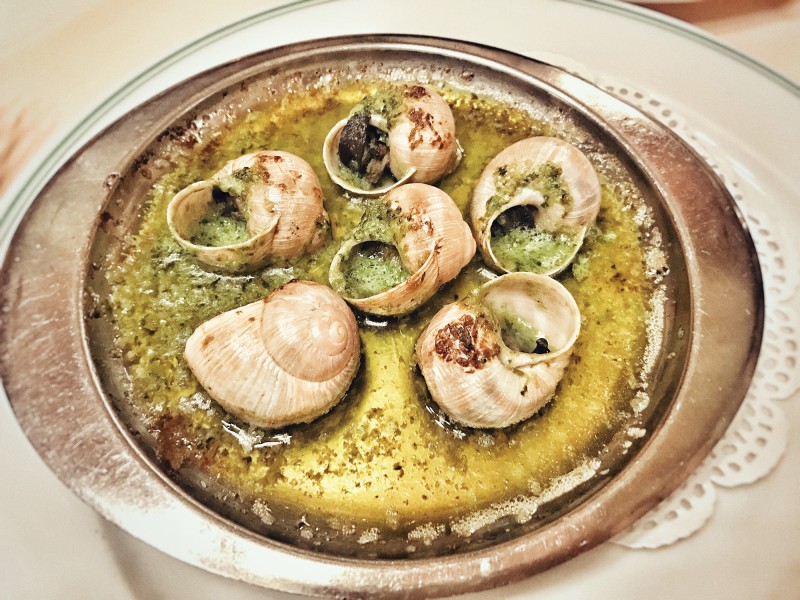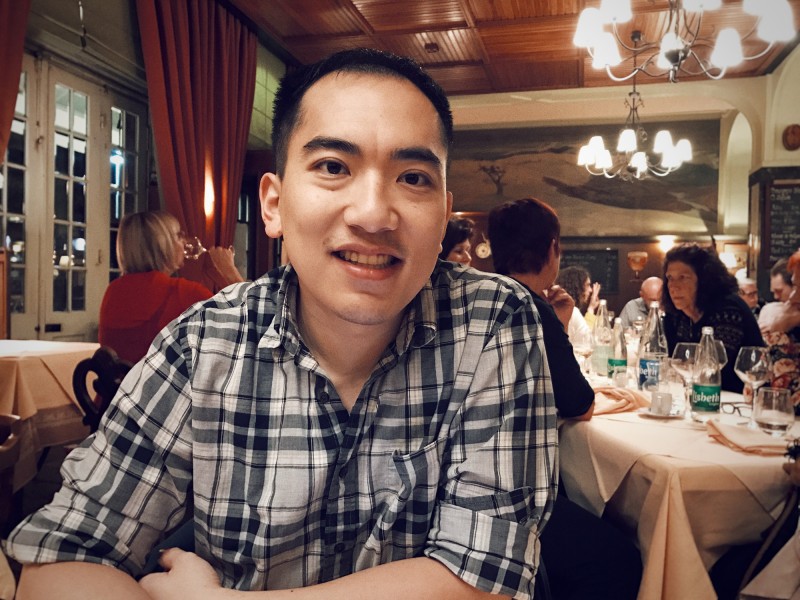 Les Racines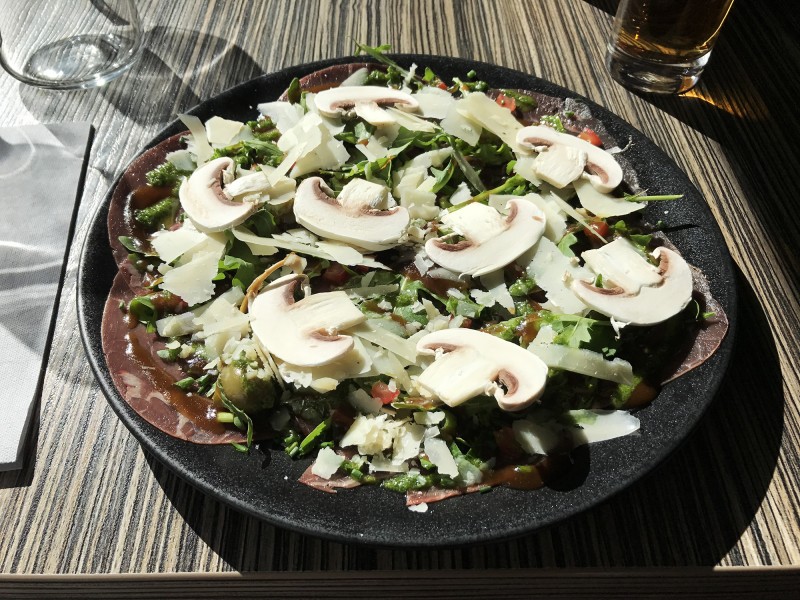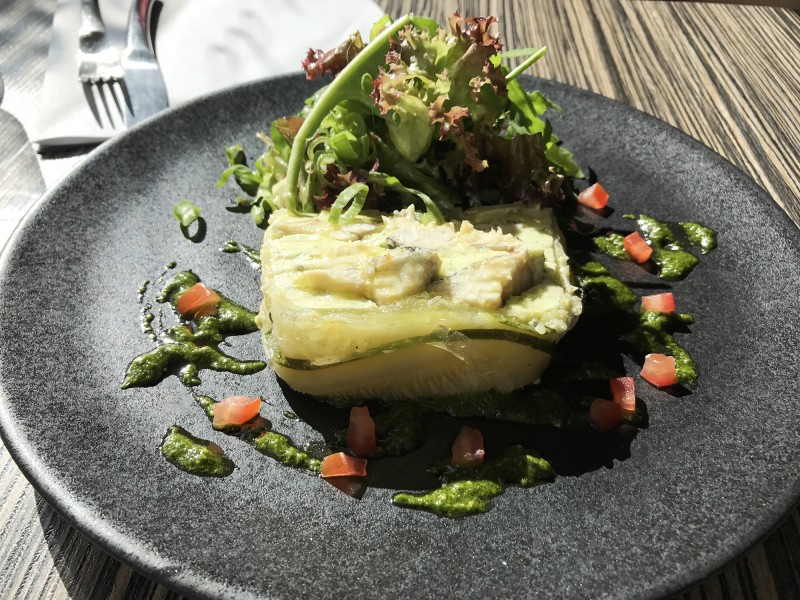 Wistub de la Petite Venise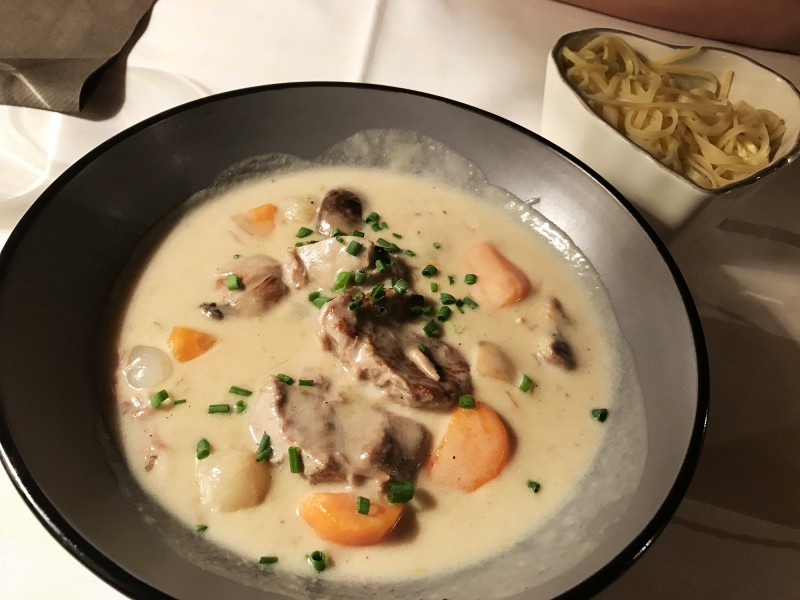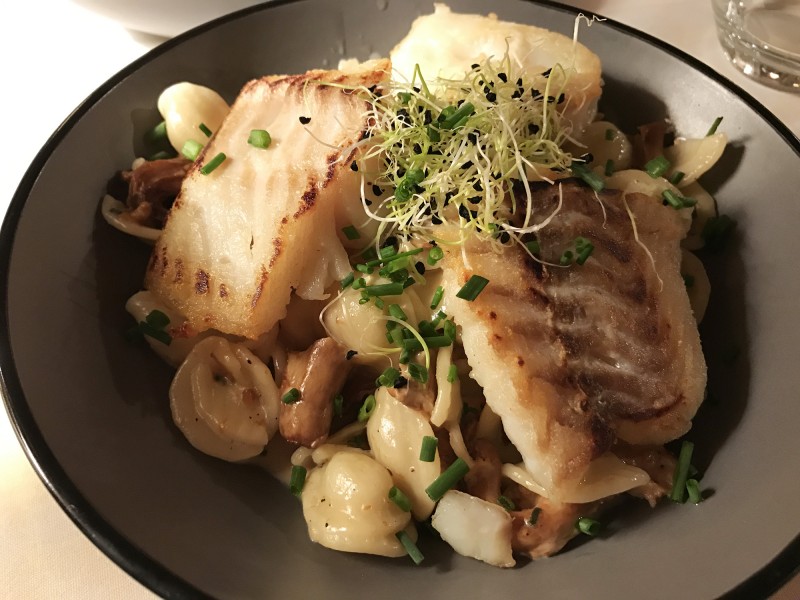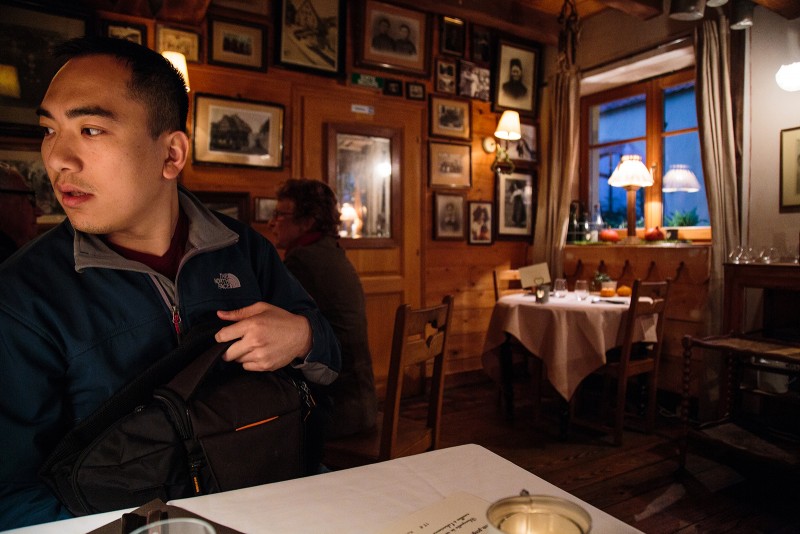 The sunset was especially beautiful over La Petite Venise, where you can take a mini canal tour or just admire the view from the bridges. I'm a sucker for any place with gorgeous canals.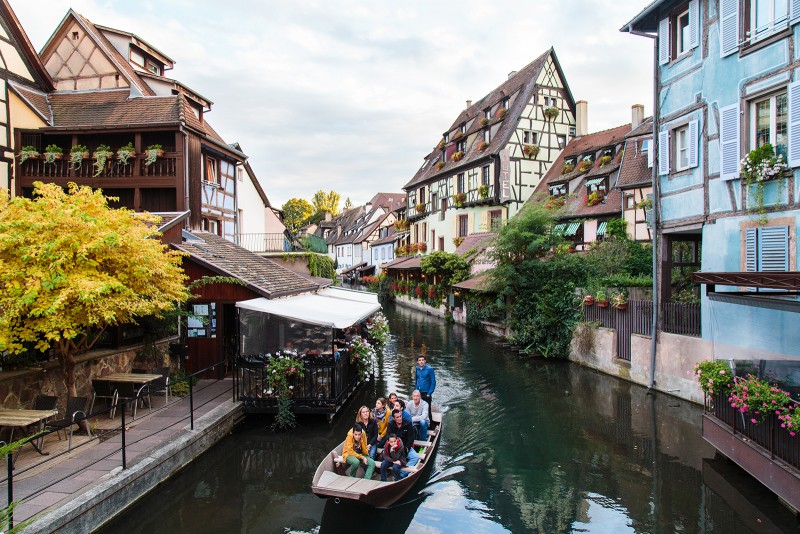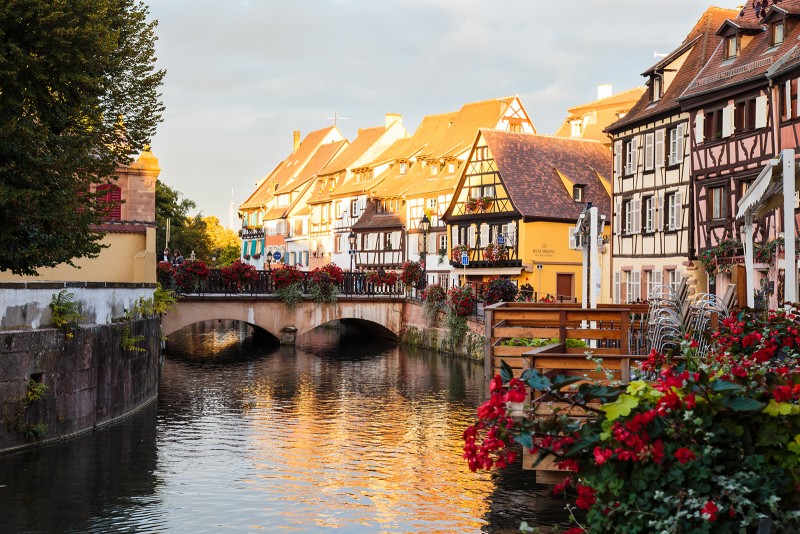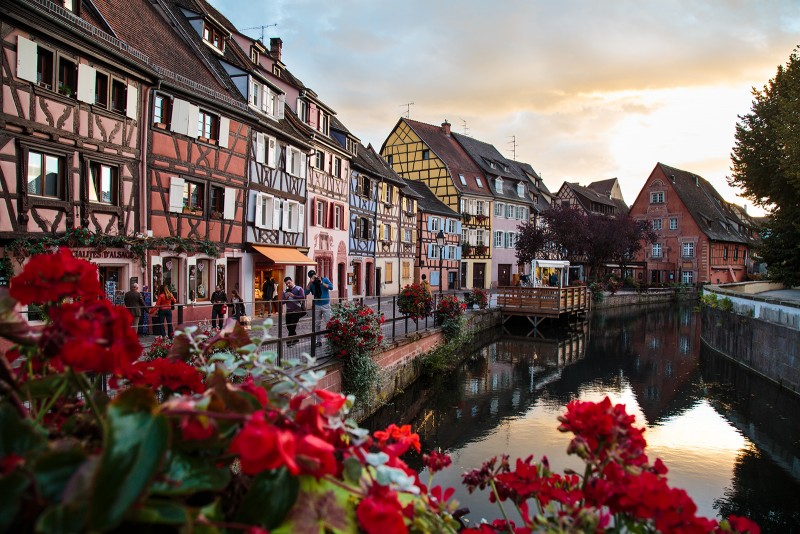 Now I am in the mood to rewatch Howl's Moving Castle ^_^