Lately, Tie and I have been busy renovating our first house together so I thought it'd be most appropriate to write about our visit to the Vitra Campus during our last Euro trip. It is truly an interior design lover's dream come true. We were staying at an AirBNB in Weil am Rhein, Germany and the campus was a short drive away (they also have free parking!). Lots to see here – we ended up staying longer than expected! A brief background on Vitra – it is actually a Swiss furniture company that manufactures many works by famous designers of the past and present. Vitra Campus is a showroom, museum, and playground all bundled into one glorious span of land. And with its buildings designed by the likes of Frank Gehry, Herzog & de Meuron, Zaha Hadid, amongst others, you really can judge a book by its cover; the interiors are just as beautiful.
We first stopped by Vitra Haus, which is sort of like a luxe Ikea showroom and also includes a cafe, shop, consultation, and workshop where you can customize and create the famous Eames lounge chair. My favorite part is hands down all the amazing displays that provide an endless stream of inspiration, despite the fact that I cannot afford to furnish my house entirely with Vitra stuff! You will find the classic works of prominent pioneers of the mid-century modern aesthetic such as Ray and Charles Eames, George Nelson, Tom Dixon, and Alexander Girard. Downstairs, you can purchase furniture and souvenirs from the gift shop (again, I wish my bank account had no bounds). This post has many thumbnails – please click on them if you want to see the full size!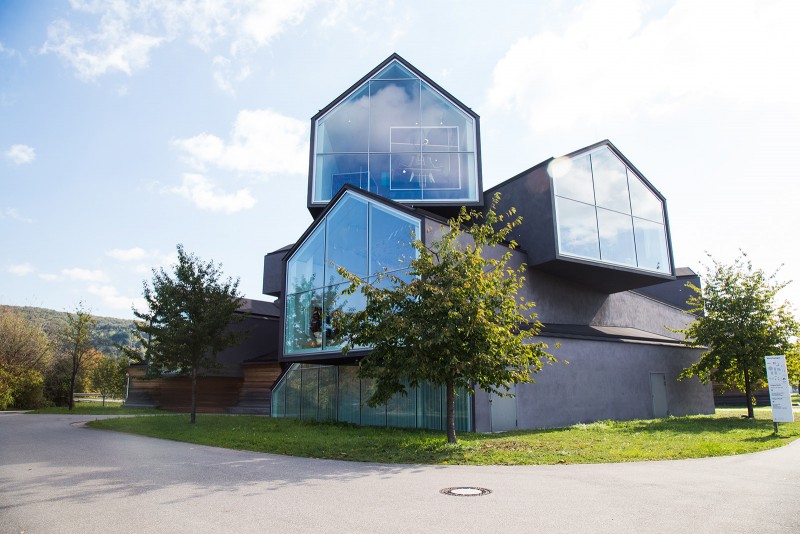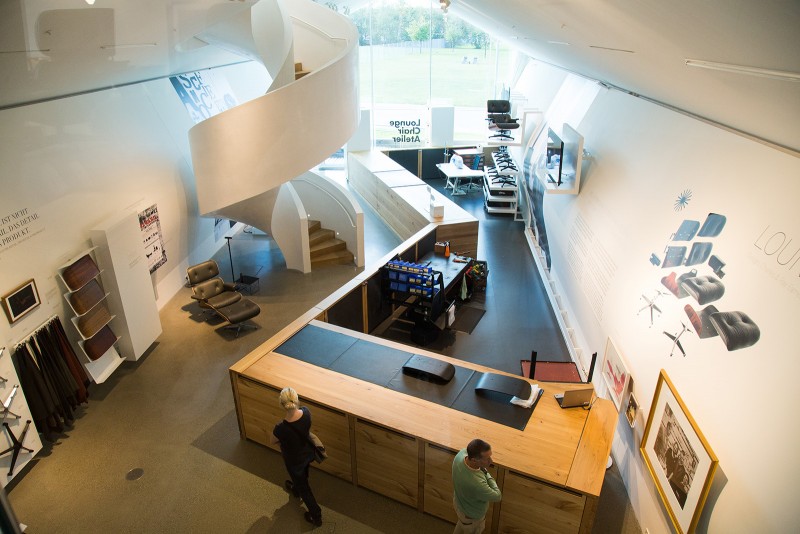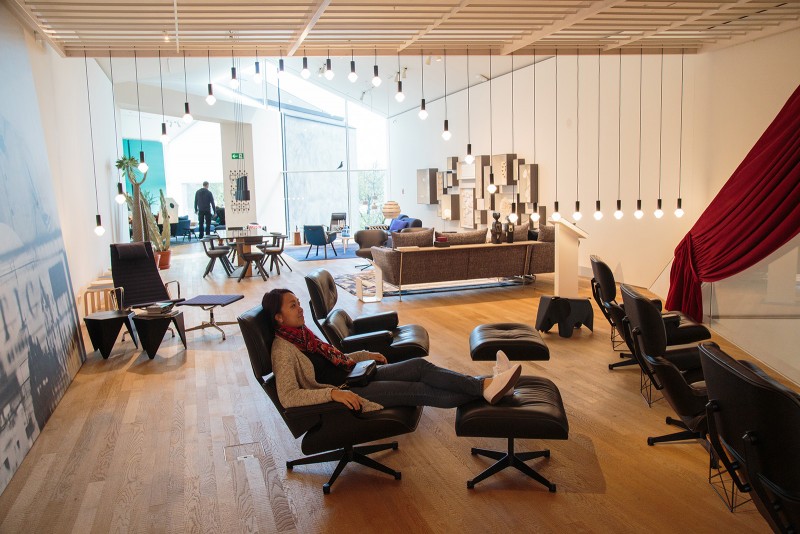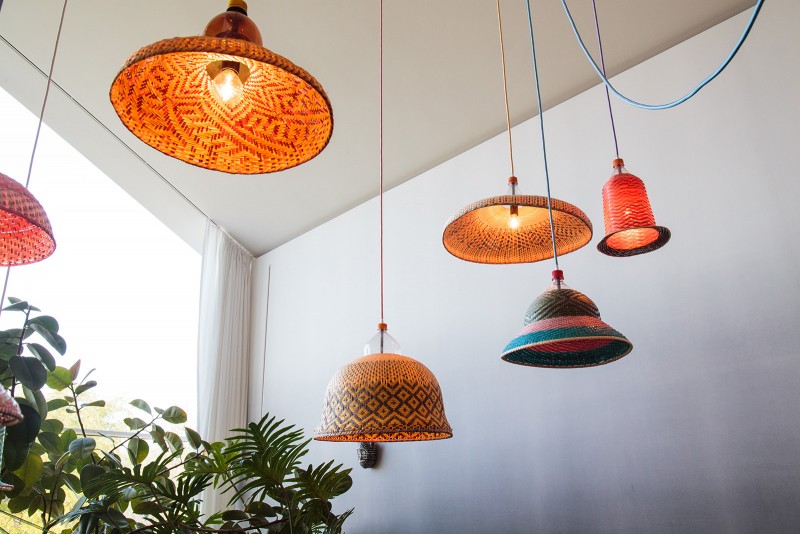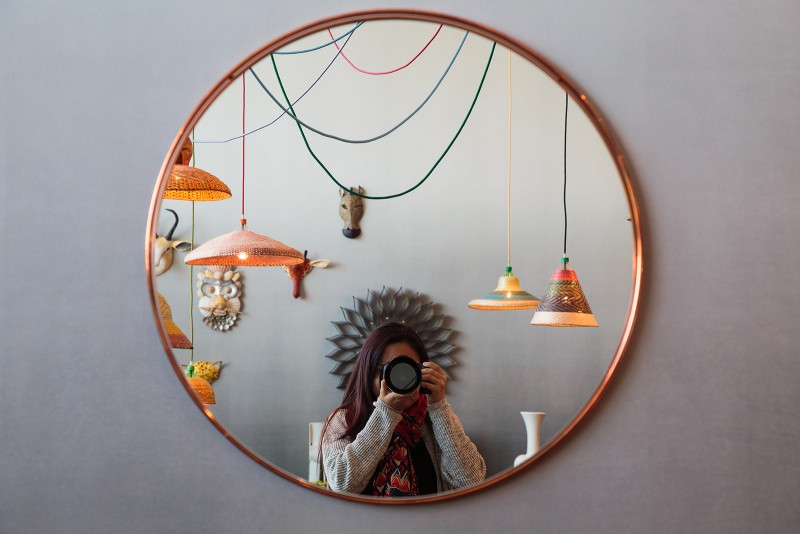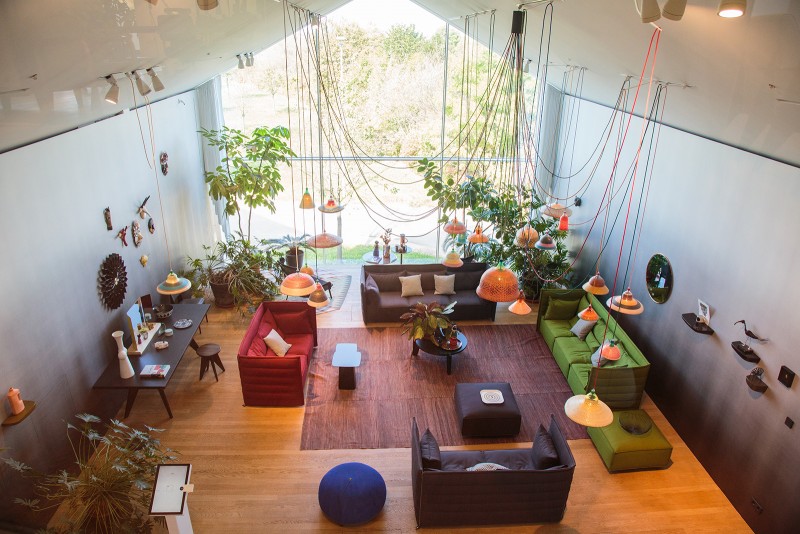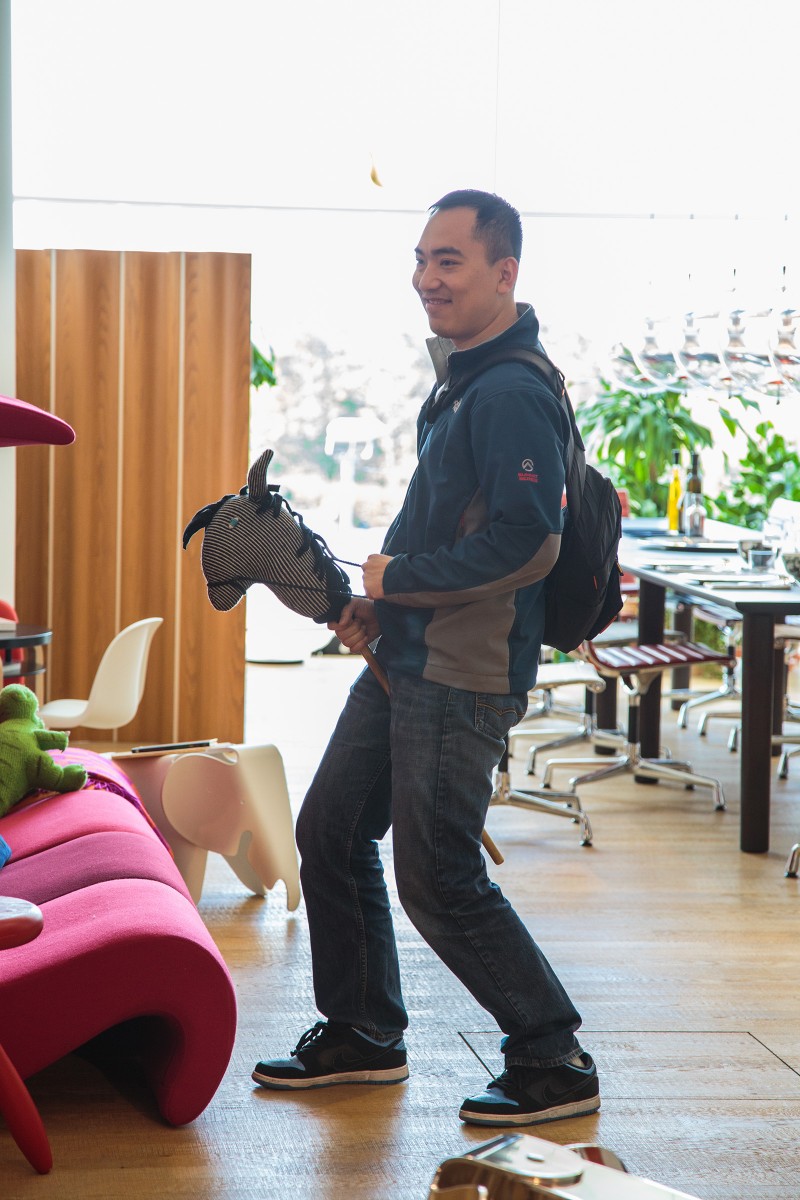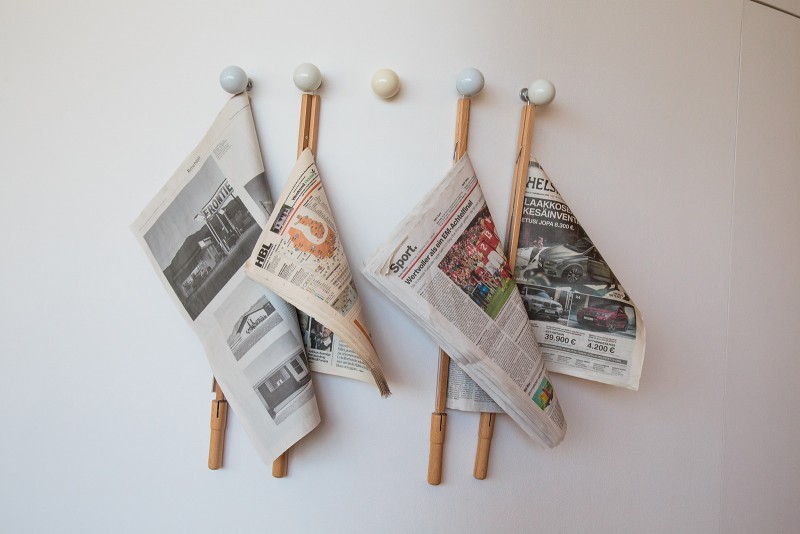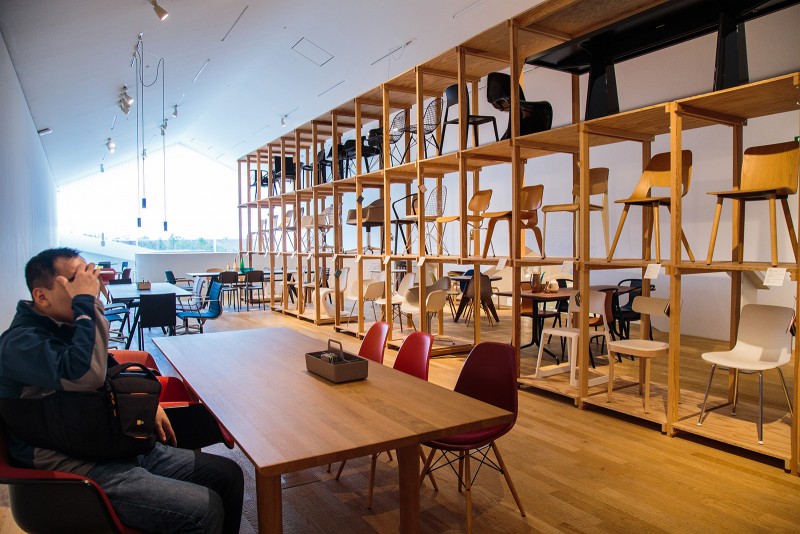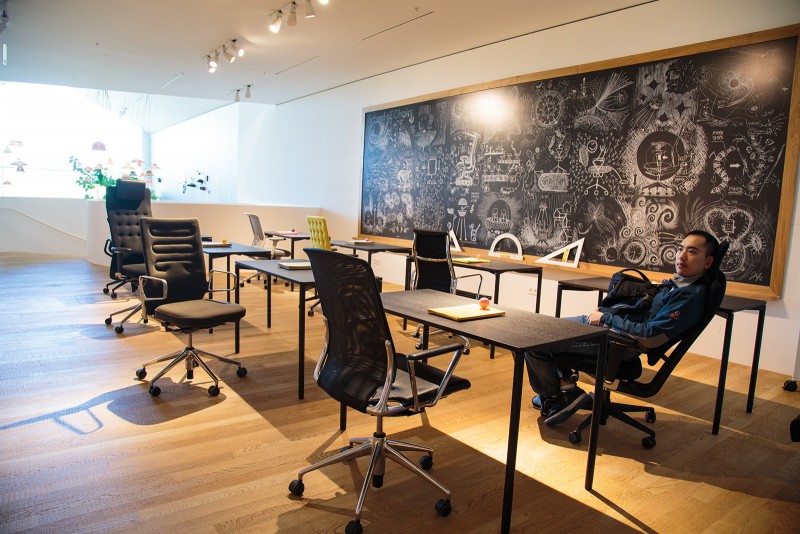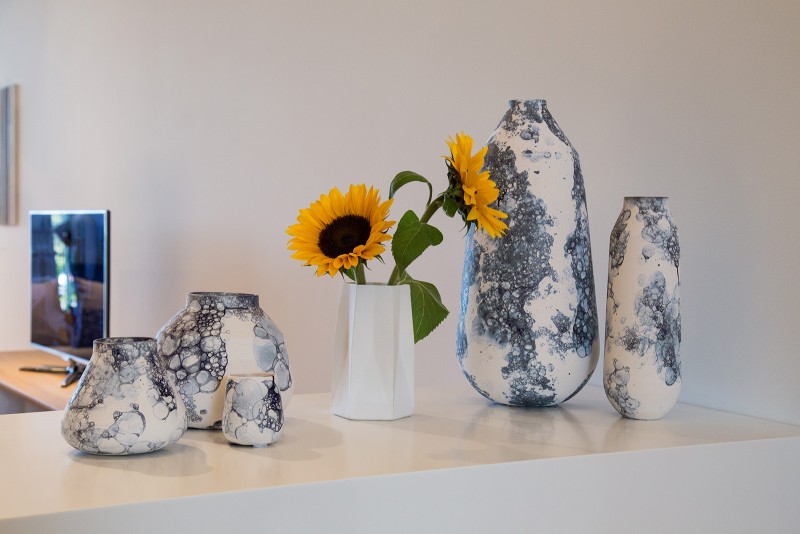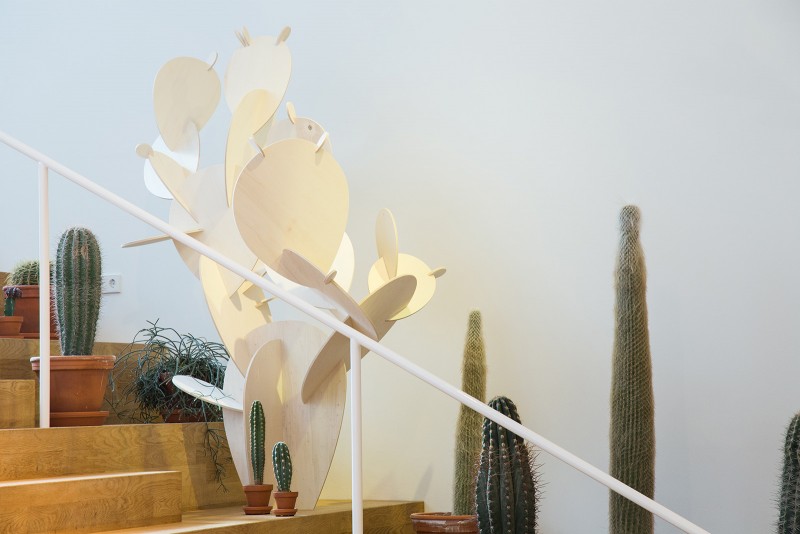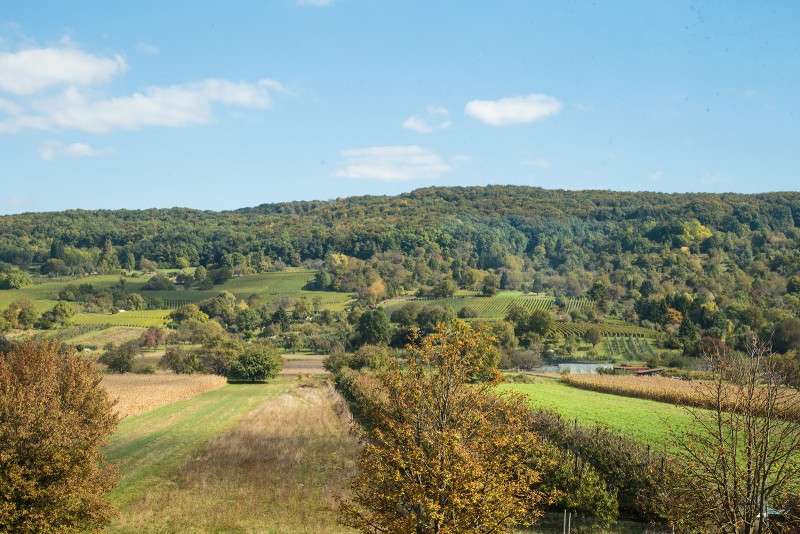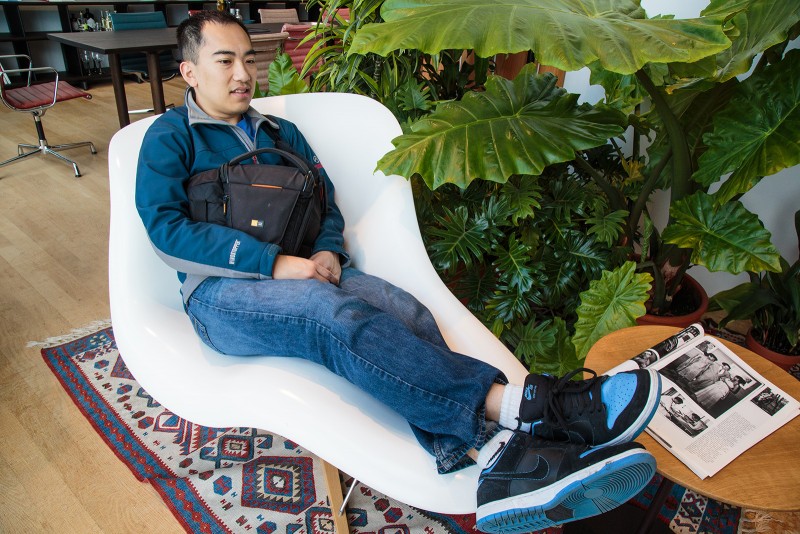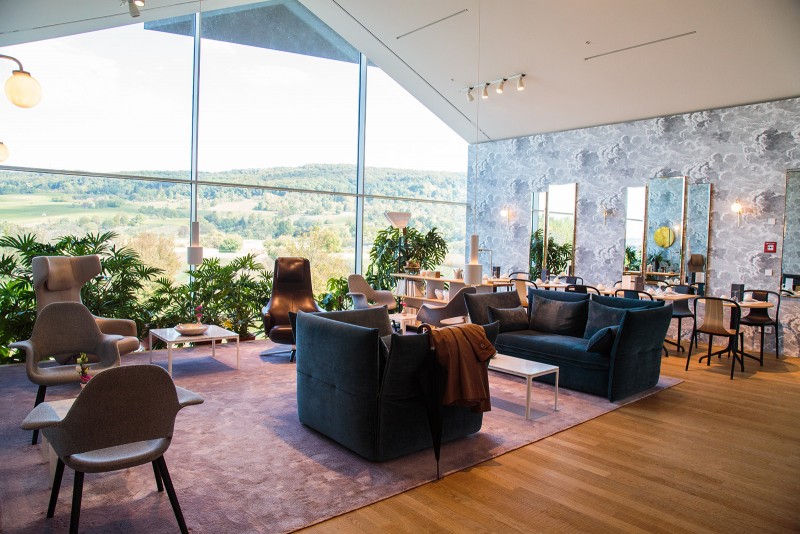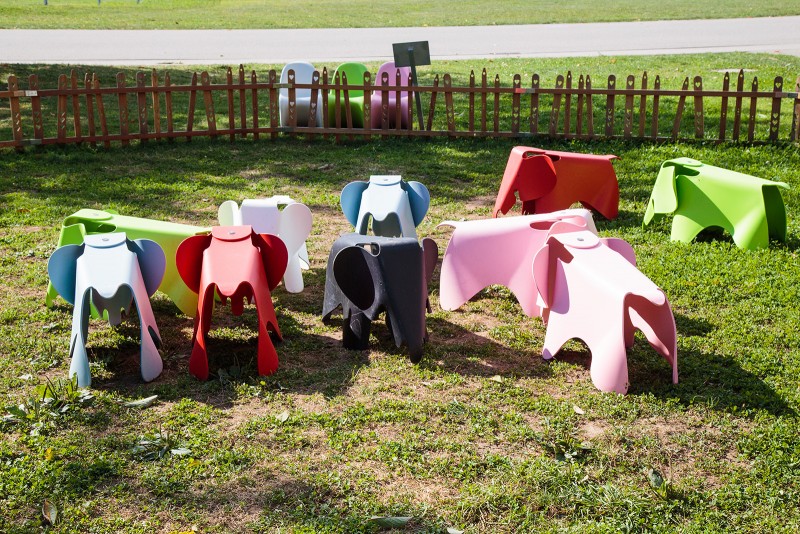 Upstairs you can find a history of the movement, and on the top floor there is even an Alice in Wonderland-themed loft!
Across the campus you'll find the Vitra Design Museum designed by Frank Gehry. The exhibition we saw highlighted works by Alexander Girard, a designer of practically everything. Seriously, from architecture to radios to textiles and more, the guy is talented. This museum, unlike Vitra Haus, does require an admission fee. We got a package that included the Schaudepot as well.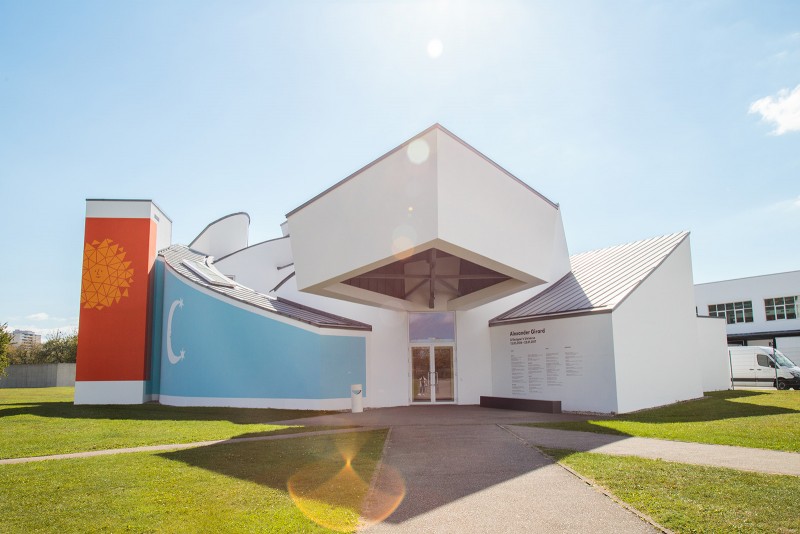 My favorite part of the Alexander Girard exhibition was seeing his work back in grade school. He did a side project, inventing a fictional country called the Republic of Fife, and designed its flags, stamps, and even created the language. To say he was destined to become a professional designer would be an understatement. Such motivation and creativity from such a young age!
Further out on the campus is the Schaudepot, which houses over 400 pieces of furniture from the 1800s to the present. If you have a real passion for chairs, this is the place to go.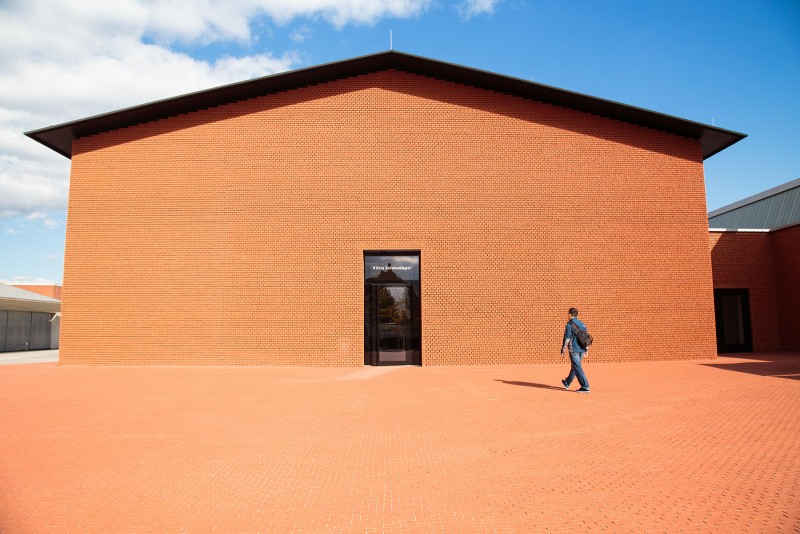 Before leaving, we checked out some other interesting structures and exhibits. Tie had the most fun going down this bumpy slide. My legs trembled at the sight of it.