Although much of Venice is very walkable, don't be fooled by the small size of the city. We found there were lots to see and do during our 3-night stay. Like many other places in Italy, the food was fantastic and the art was abundant. I didn't know what to expect other than a bunch of buildings that happened to be built on top of water, but it kind of felt like we were in a period drama thanks to the gorgeous architecture throughout. It's no wonder places like Las Vegas and Epcot has created replicas of this famed city.
Attractions
St. Mark's Square is truly the center of Venice. This large open area is a great place to people-watch while being attacked by a swarm of pigeons. It rained shortly after we arrived, but when the skies cleared, we witnessed one of the most incredible sunsets and I rushed back to our AirBNB to grab the DSLR. St. Mark's Square lit up in pink, which was even more stunning with the similarly pink-ish Doge Palace.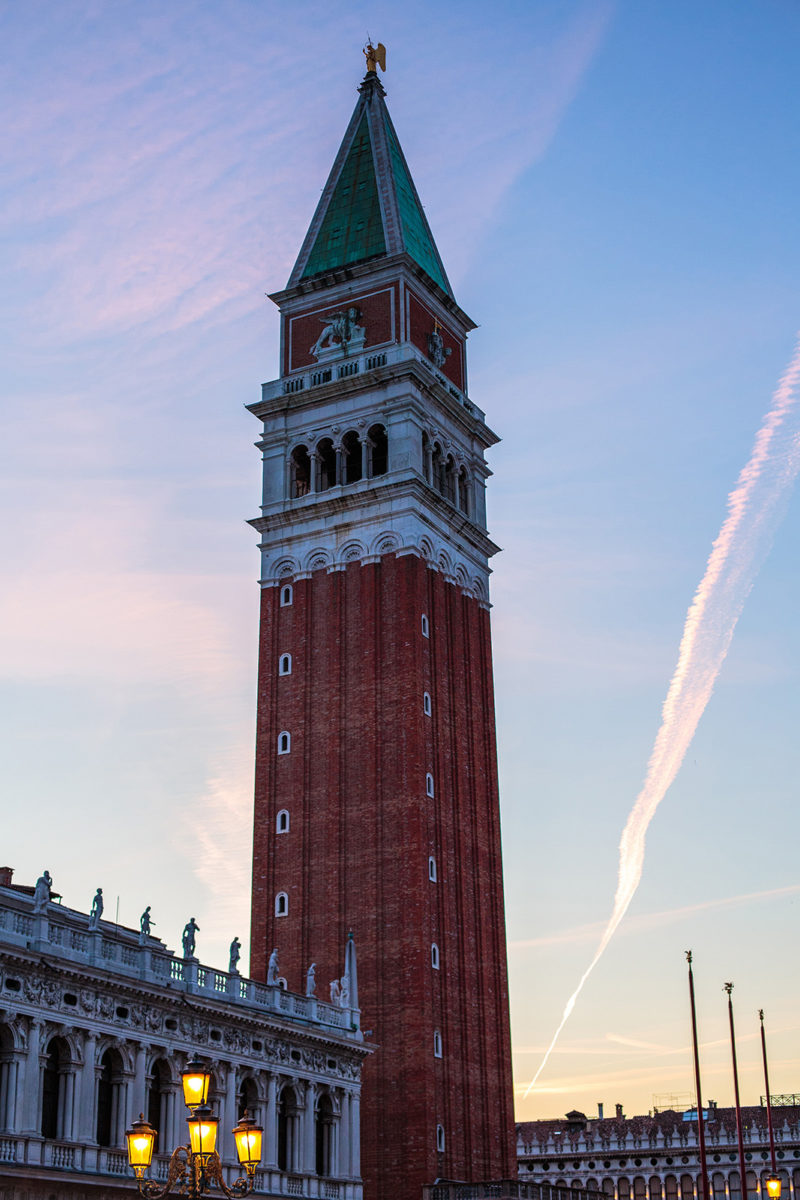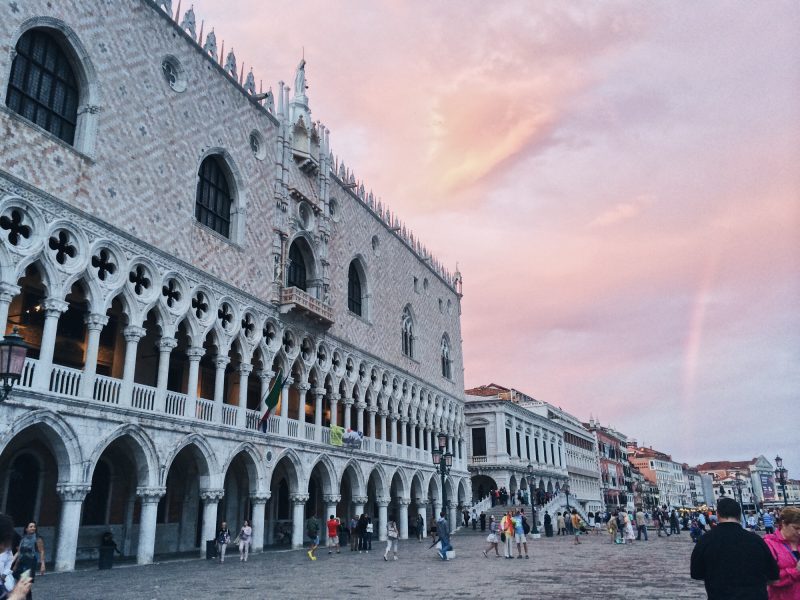 At night, live bands play outside restaurants as we enjoy a free show.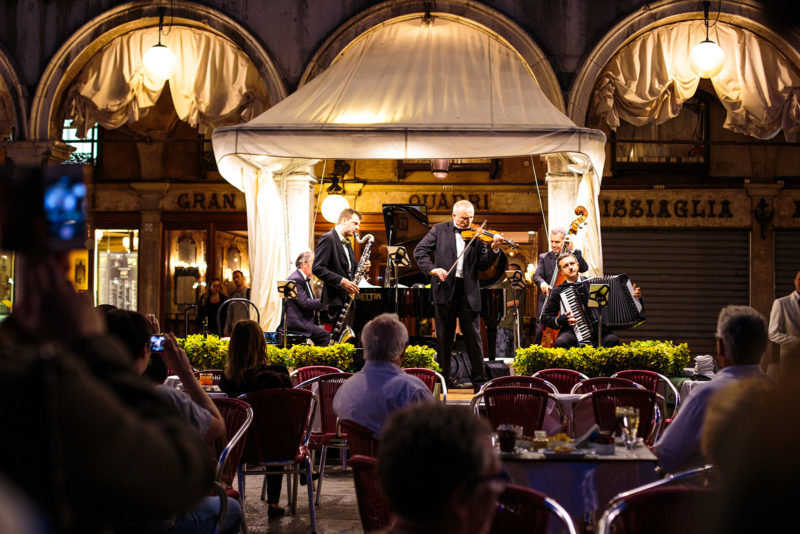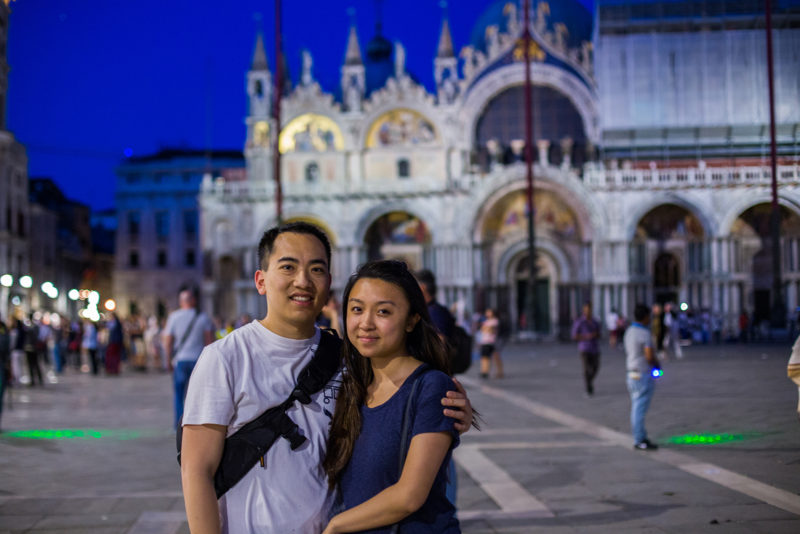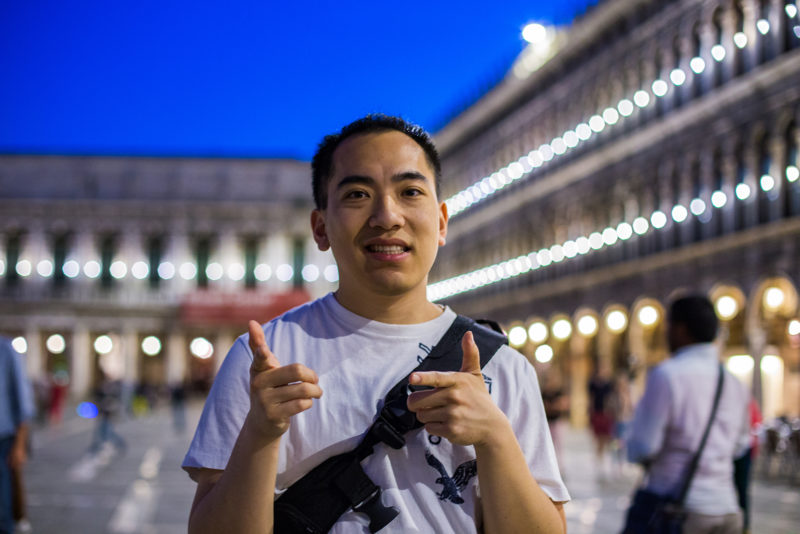 For the best view of Venice, go up the Campanile Bell Tower (€8 entry fee) at St. Mark's Square. On a clear day, it is definitely worth queuing for. I love these red roof buildings.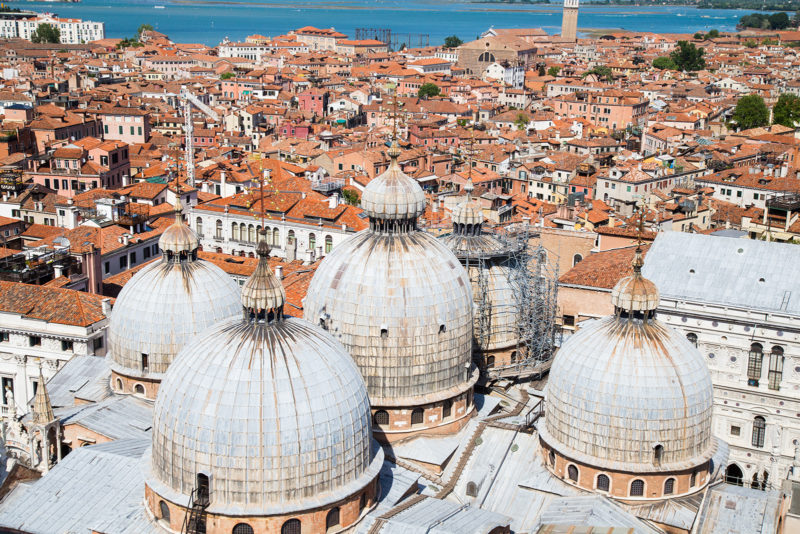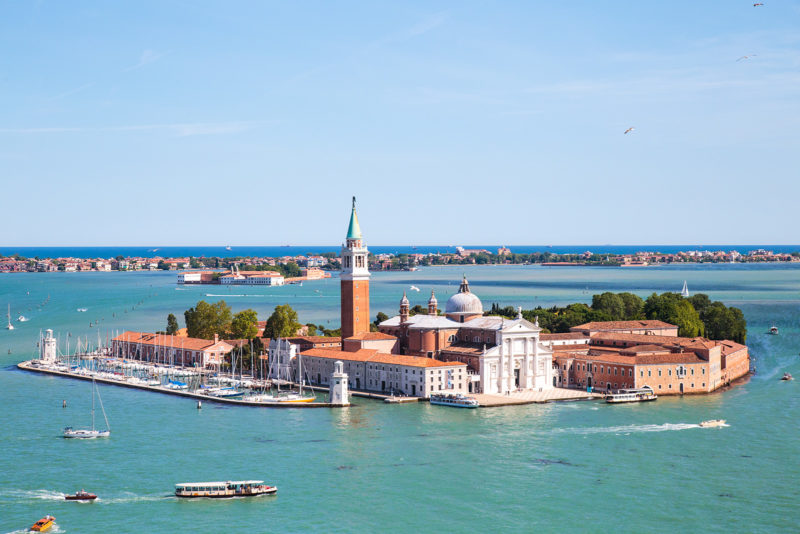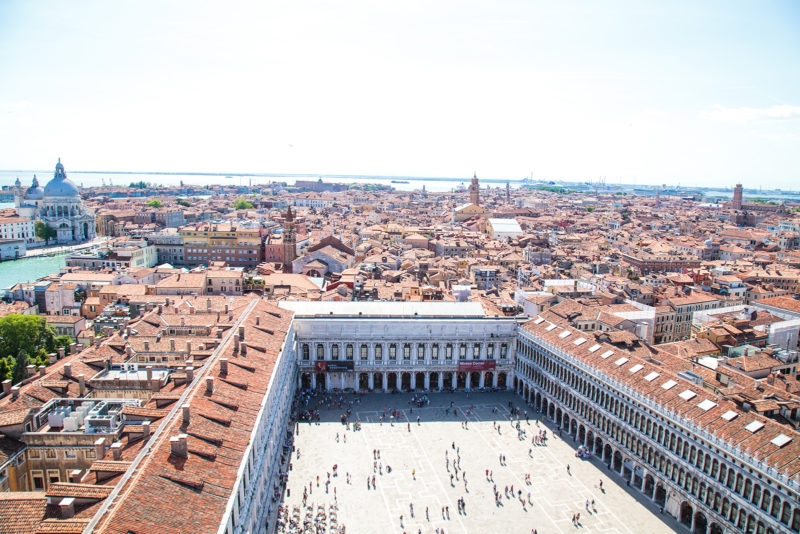 Venice has some truly beautiful places of worship, with the two most notable being St. Mark's Basilica and Santa Maria della Salute. We first went to the Roman Catholic church, Santa Maria della Salute. It's right along the Grand Canal and has beautiful dome tops with wide steps where you can sit and watch the boats go by. I wasn't dressed to go inside with my tanktop and shorts, but it appeared they weren't as strict with the dress code so I managed to snap a few pics.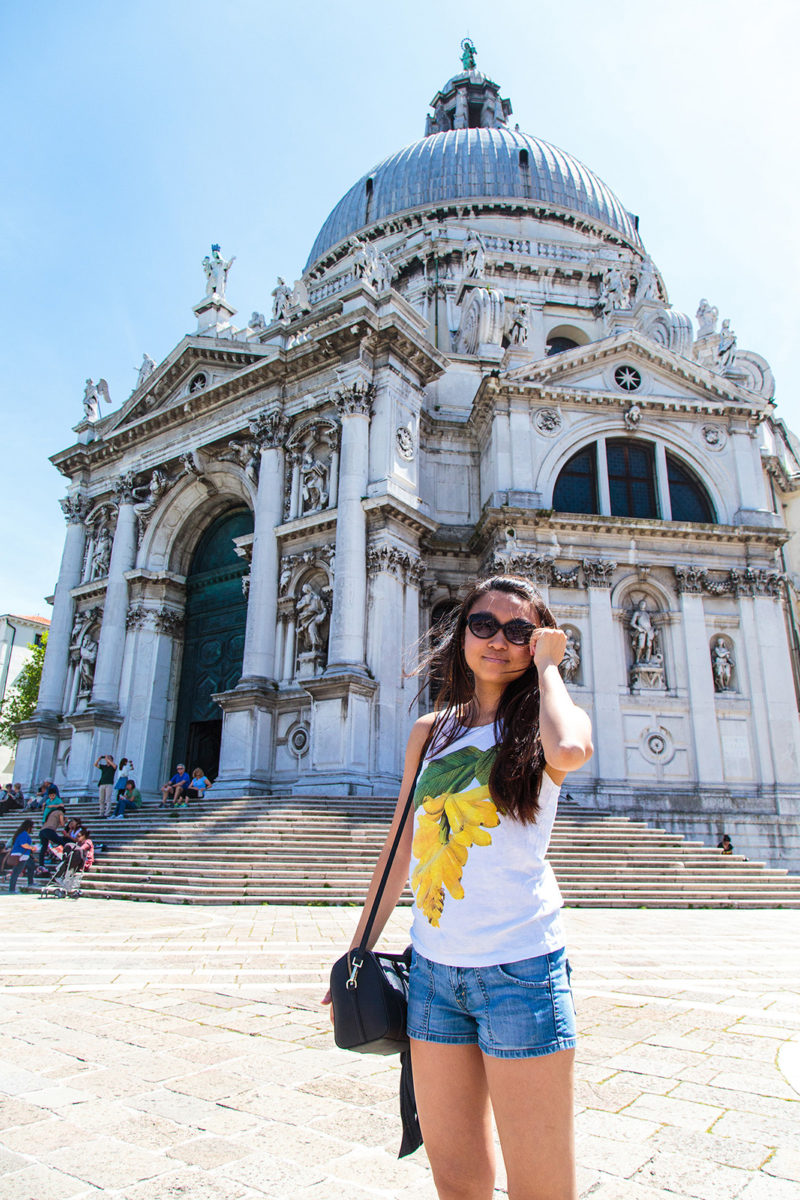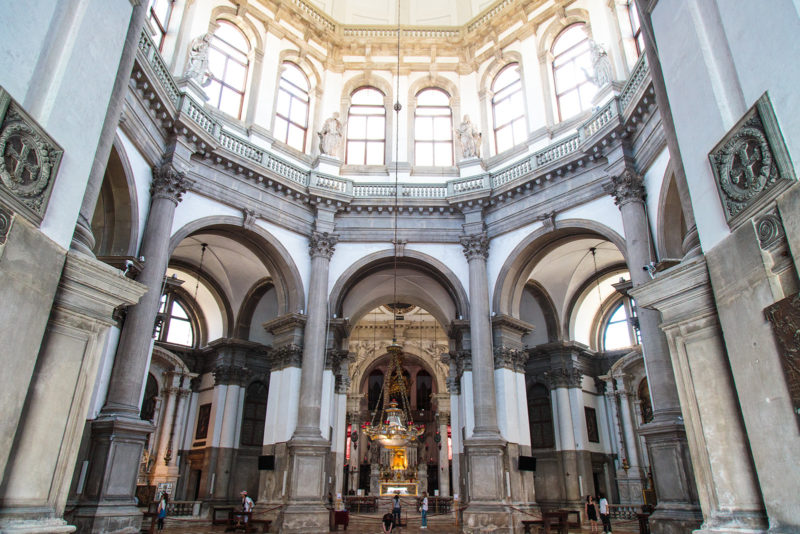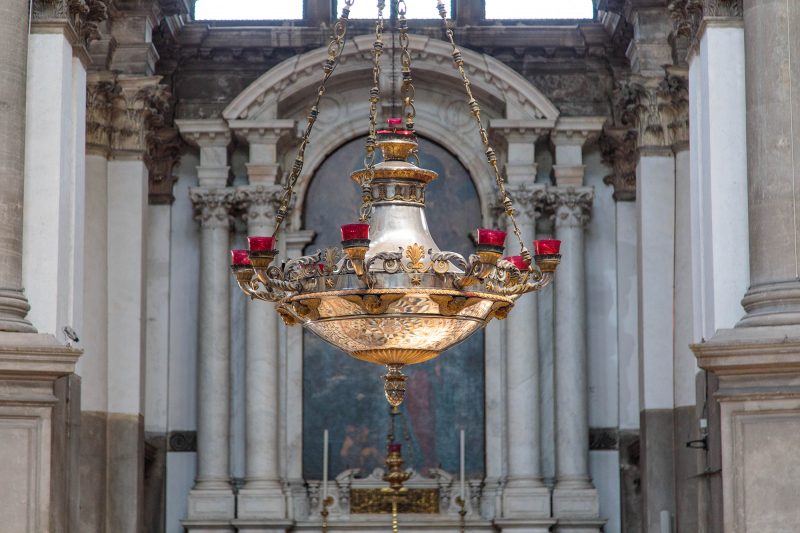 If you take the ferry at night, you can also see how beautiful the church is when lit up.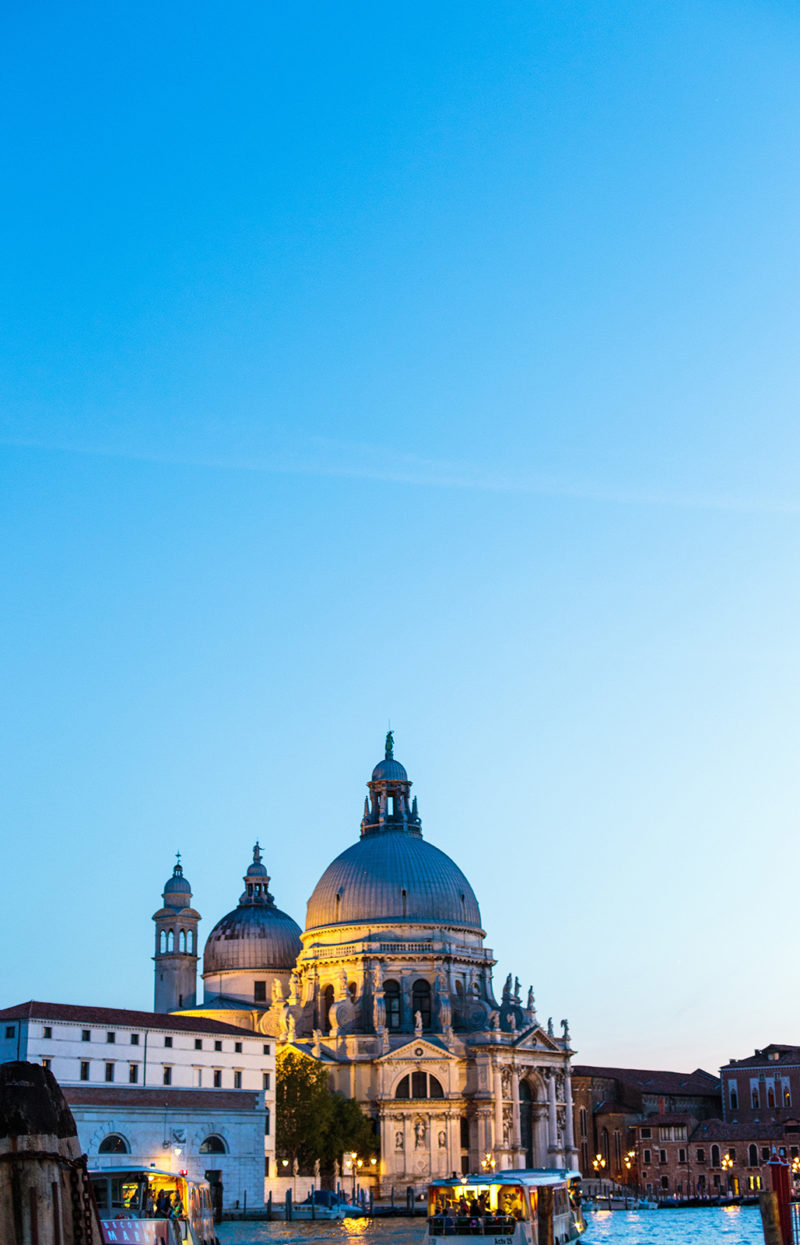 St. Mark's Basilica always has a line going out the door, probably because admission is free. Certain parts are only accessible with an additional fee. They take the dress code more seriously but will provide a shawl so you can cover yourself up. From the outside, you can see that the Byzantine-Gothic church has gold domes and once you get inside you realize they took it to a whole other level. Clearly showing off how wealthy the city was at the time. Photography isn't allowed but it was very loosely enforced, especially considering the crowds of people in there.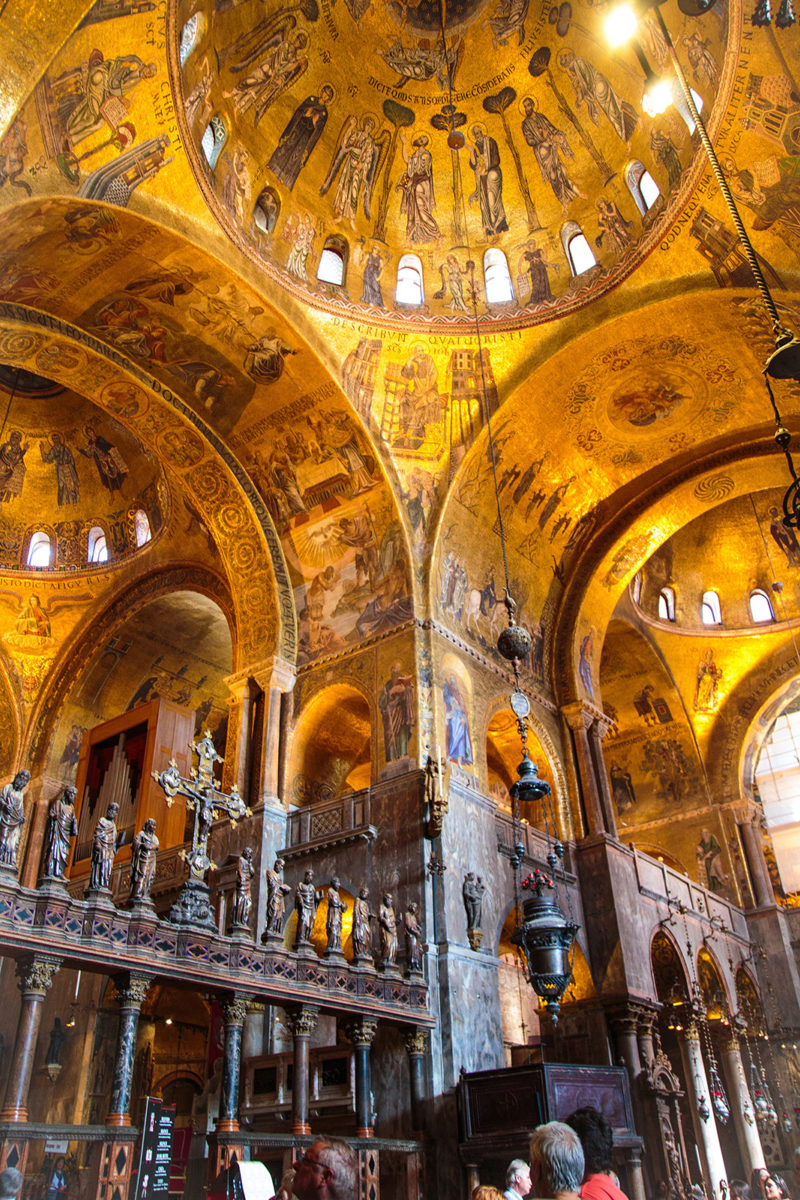 Art
We saw a bunch of advertisements for art galleries along the sides of buildings when we first arrived in Venice, and knew we had to visit some of them. The Palazzo Cavalli-Franchetti is a gorgeous Venetian-Gothic building that housed several stories of spectacular art exhibitions. It can be hard not to feel like a princess once you're inside. I really loved the glass art that were on display and could not get enough of the interiors.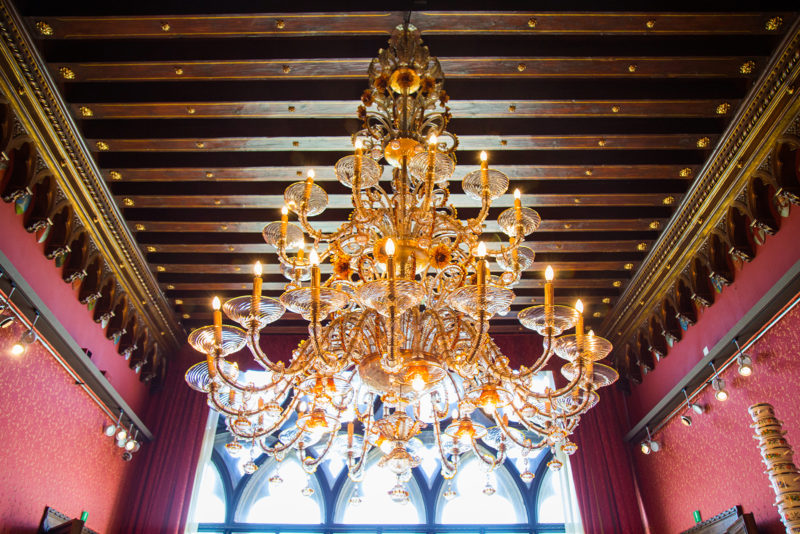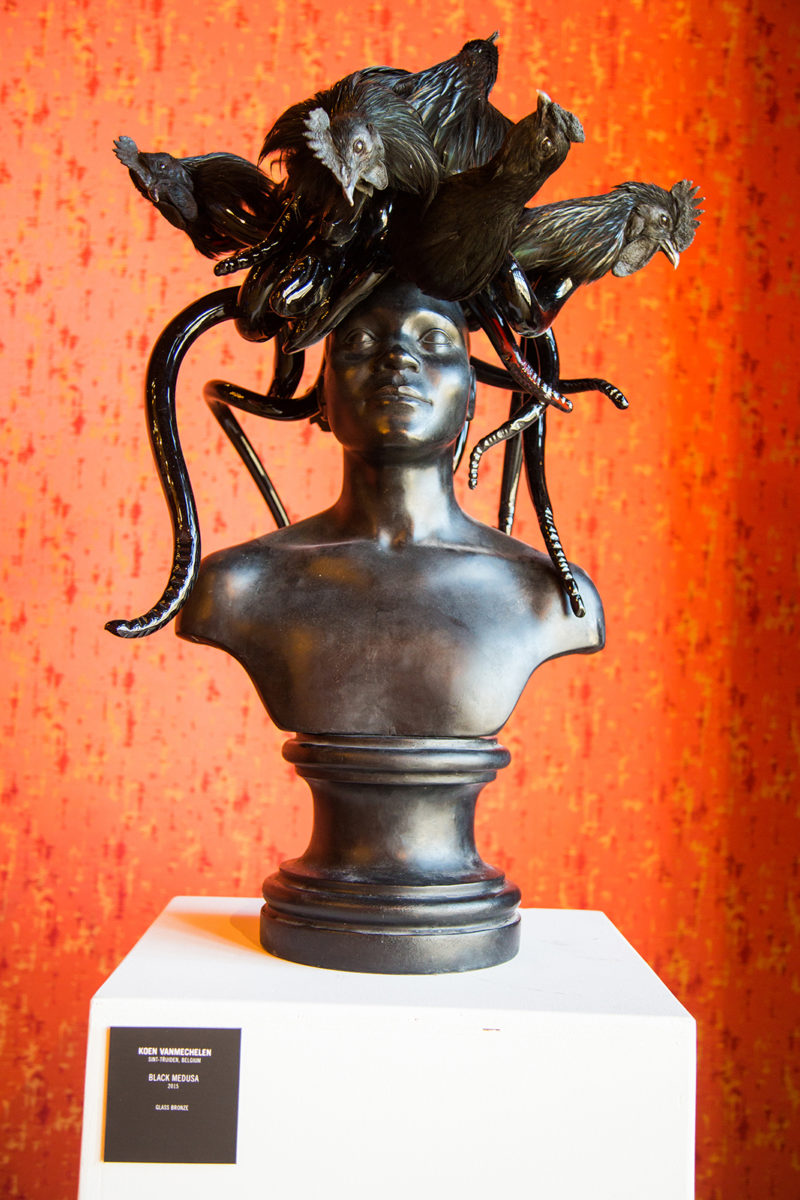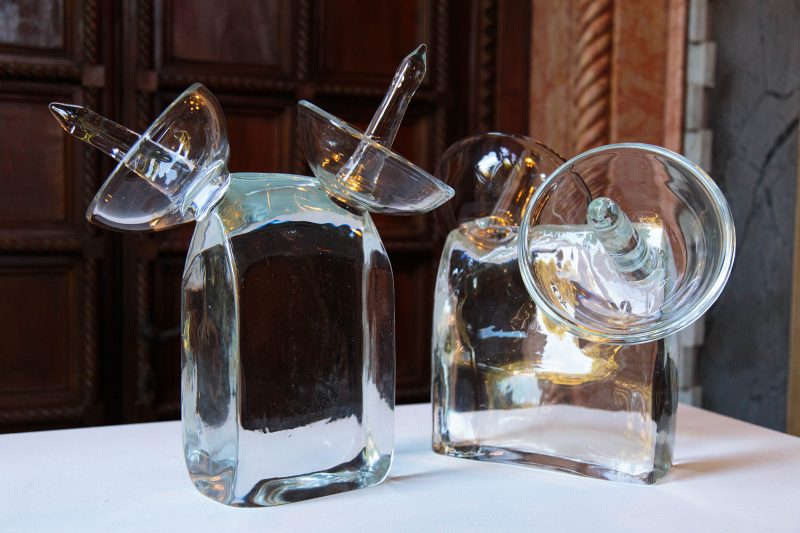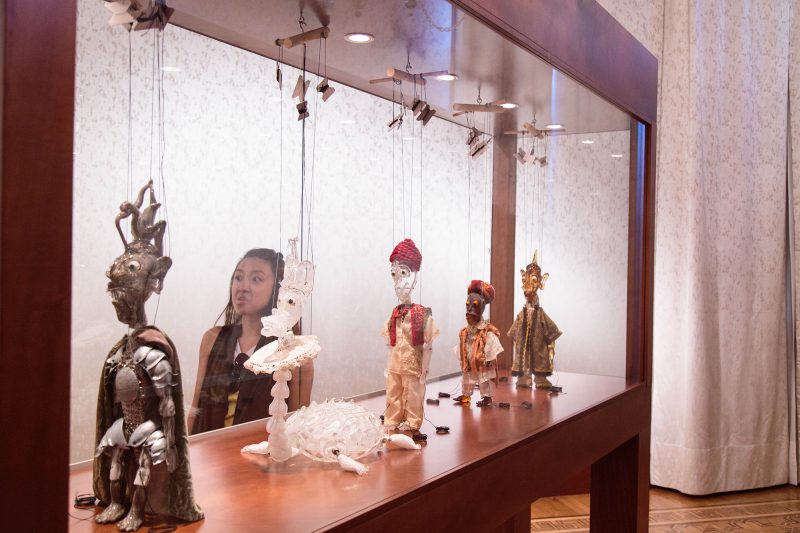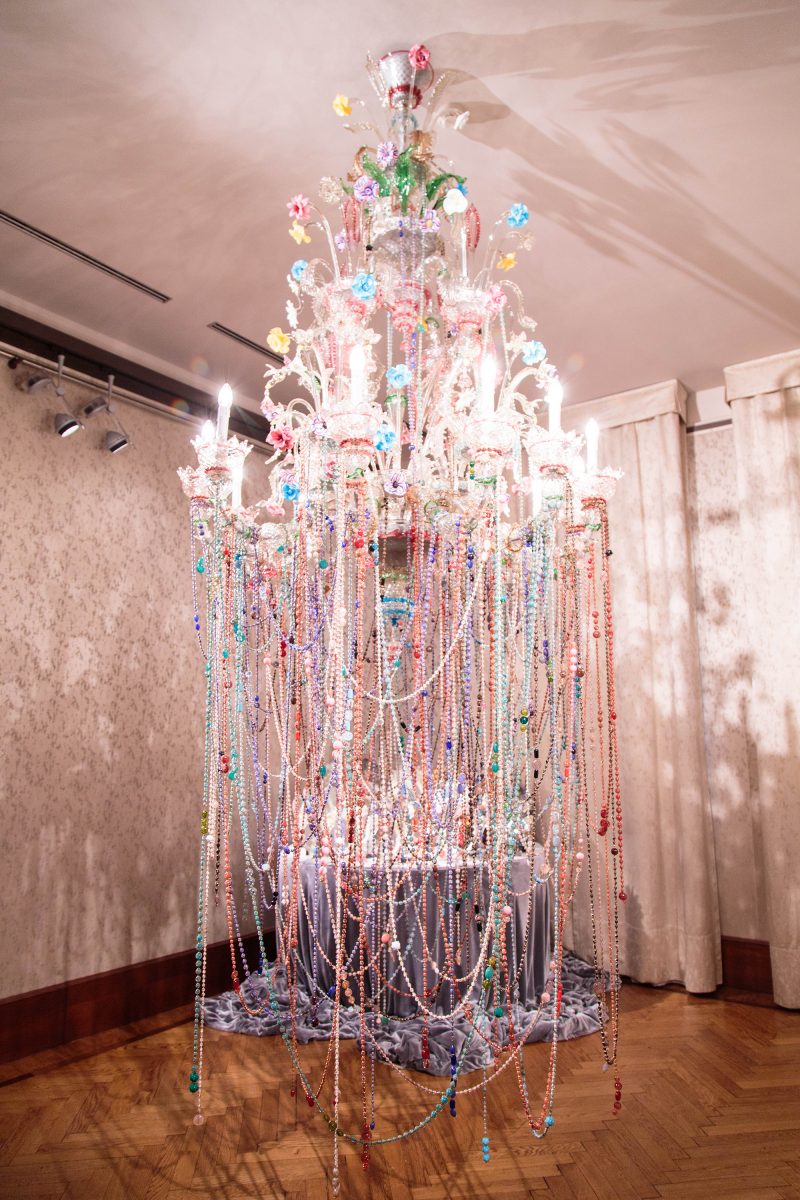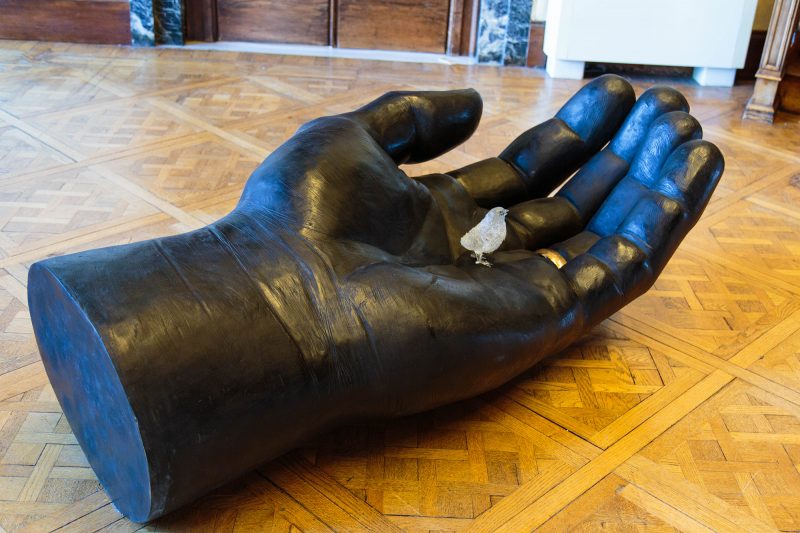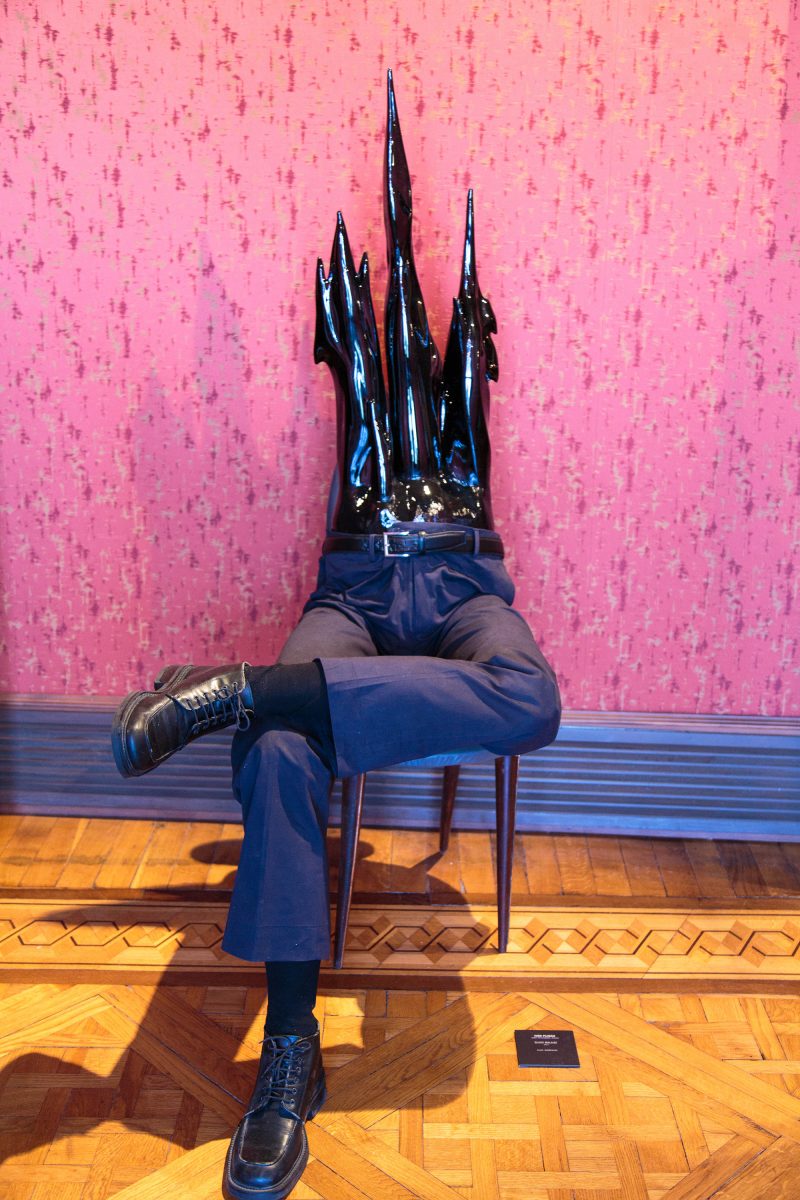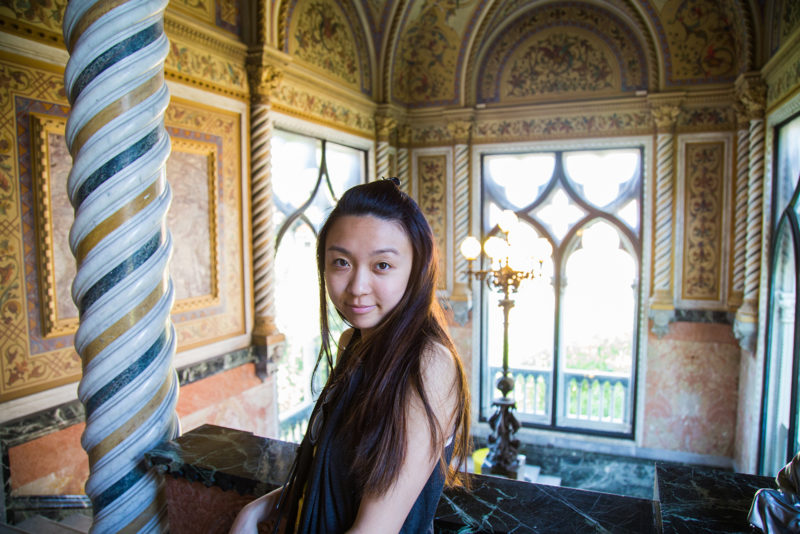 Another popular art museum is the Collezione Peggy Guggenheim, owned by the heiress niece of the Guggenheim steel magnate. The special exhibition inside was a retrospection of Charles Pollock, Jackson Pollock's brother. Lots of neat contemporary art with a range of paintings and a sculptural garden.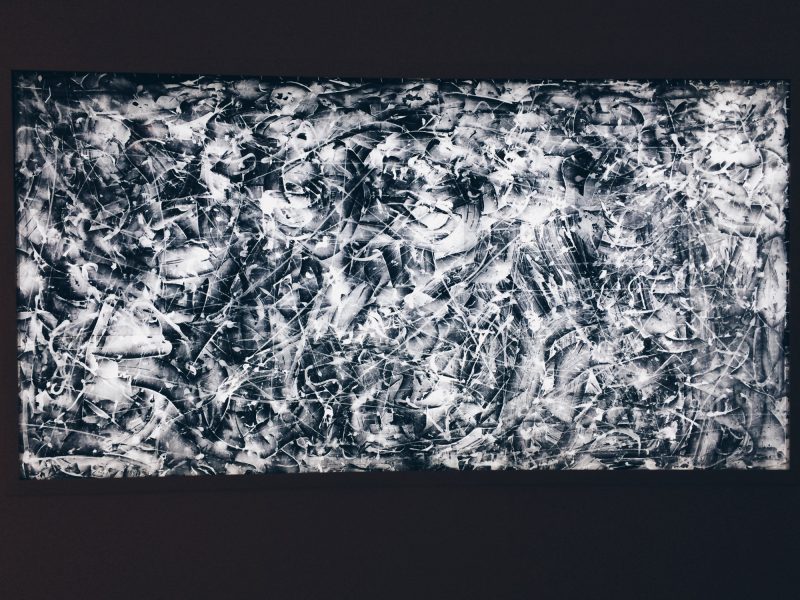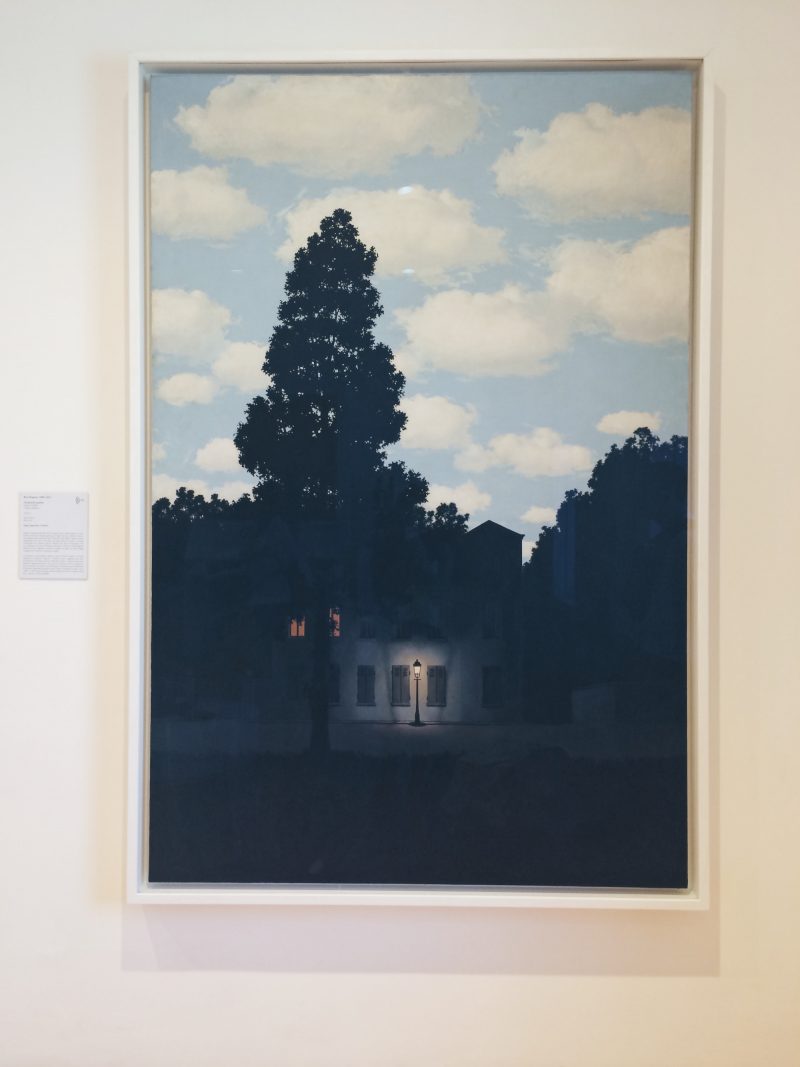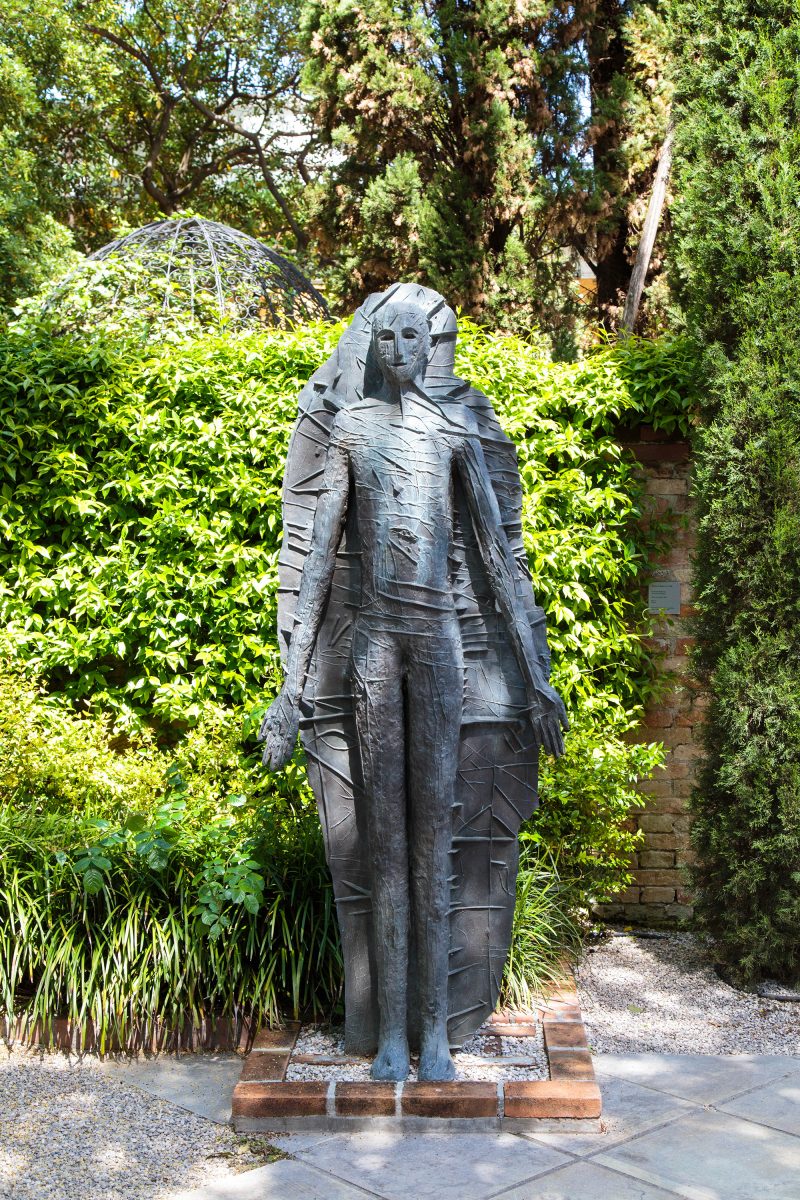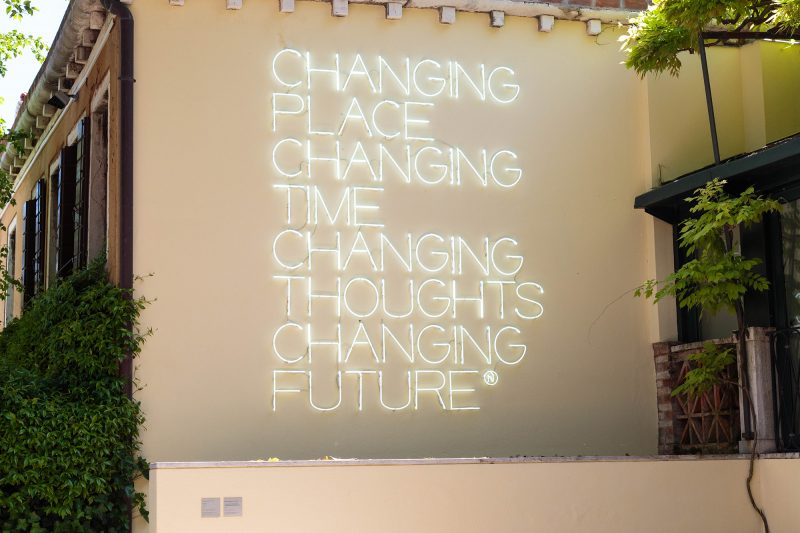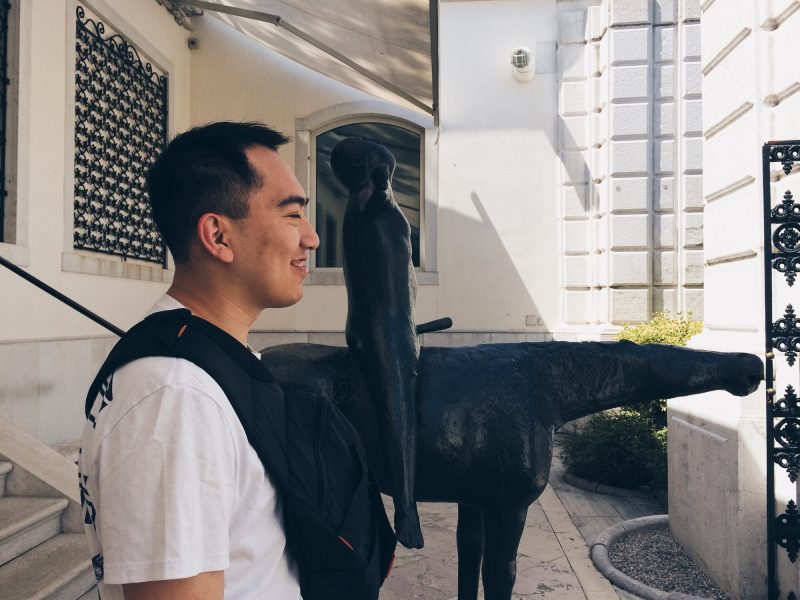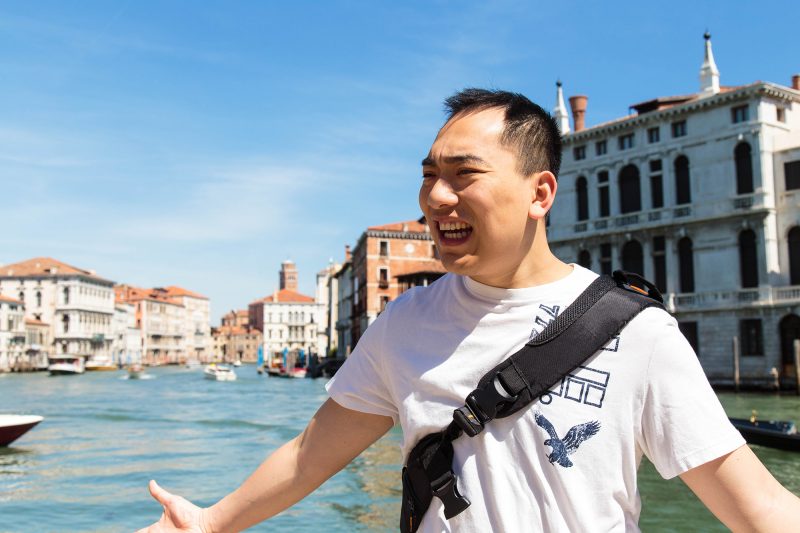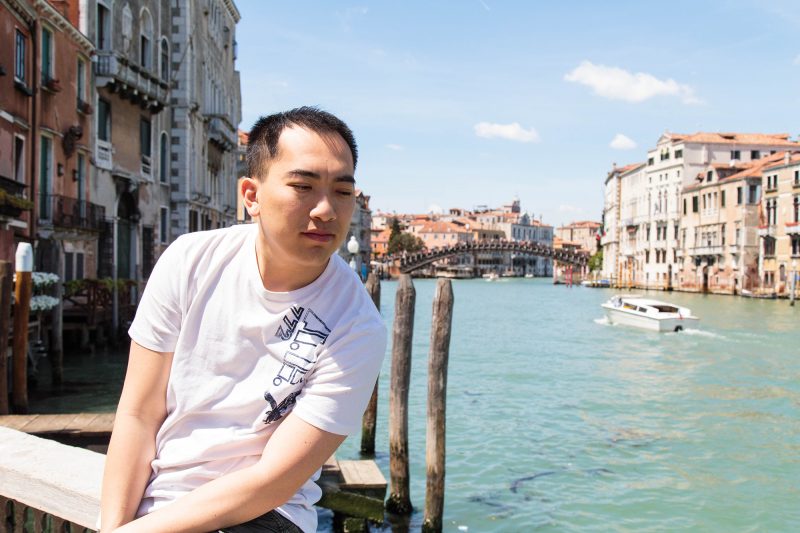 There's so much art in Venice, that all you really have to do is walk down the alleyways and peek inside some shops or mini galleries.
Lodging
Because Venice is such a popular tourist destination with limited space, hotels there are often quite expensive ($200+ per night). Luckily, we found an AirBNB close to St. Mark's Square so it was extremely convenient to visit all the attractions and have access to great restaurants within close proximity. I sometimes have my qualms about AirBNB, but this is definitely the way to go in Venice if you want something that won't break the bank.
Shopping
Venice is dotted with high-end boutique shops and filled with tourists crammed into narrow alleyways. If you're looking for something more unique, I suggest going into one of the many mask shops they have year-round. Each is more gorgeous than the next, adorned with rhinestones and elaborate multi-colored feathers. Even though it wasn't Carnival at the time, if you want to hold your own masquerade party and impress your guests, this is where you stock up. Other notable gifts and souvenirs include marbled paper and blown glass, which you'll find in many of the museums. Do note that quality glasswork is definitely not cheap and a nice piece for the home can set you back hundreds or thousands of euros. There are also many watercolor artists selling prints and originals. Just peer inside some storefront windows.
Dining
One of my favorite places to eat in Venice was Dal Moro's Fresh Pasta To Go. I can't believe this hasn't taken off in New York yet, but if it ever does I'll be the first in line. You can order your ingredients, style of pasta, and sauce and it'll be cooked fresh and served inside a Chinese take-out container. Like an Italian Chipotle, but way smaller and with a super friendly owner who is originally from Brooklyn. We loved it so much that we went back a second time on a different day, and they gave us a complimentary mini bottle of wine. There's a small stand-and-dine area inside, but many just take their pasta to eat by St. Mark's Square.
Our AirBNB host had recommended a restaurant called Rossopomodoro, so we took her advice and stopped by for some amazing wood oven pizza. I suggest using a fork and knife as this Neapolitan style pizza is wetter than what we usually have in America. Don't want to look like some kind of barbarian now 🙂 It can get pretty crowded during dinnertime, but the wait wasn't more than half an hour for us.
During the day, don't forget to snack on some gelato in between site visits (mixed berry is my fave)! We went close to summertime so you can really never have enough of the stuff.
We met up with our friends Jamie and Johnny briefly in Venice and had dinner together at Poste Vecie, a restaurant by the Rialto Fish Market. Predictably, their seafood was quite good. I recommend the lobster pasta 🙂
Excursions
Just a short ferry ride away from Central Venice, you can visit Murano, a series of islands known for their glass art. There are numerous free factory tours where you can go in to see how they sculpt the glass. Most of the time they'll be making a horse or something "simple" of the sort. After a brief demonstration, they will lead you to a show room and try to goad you into purchasing something pricey. We went to Ferro & Lazzarini Vetri Artistici, which luckily did not have many pushy salespeople.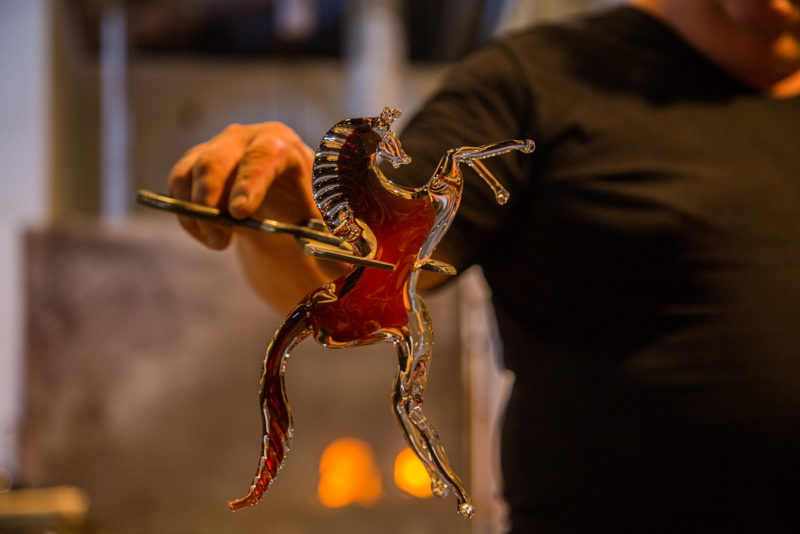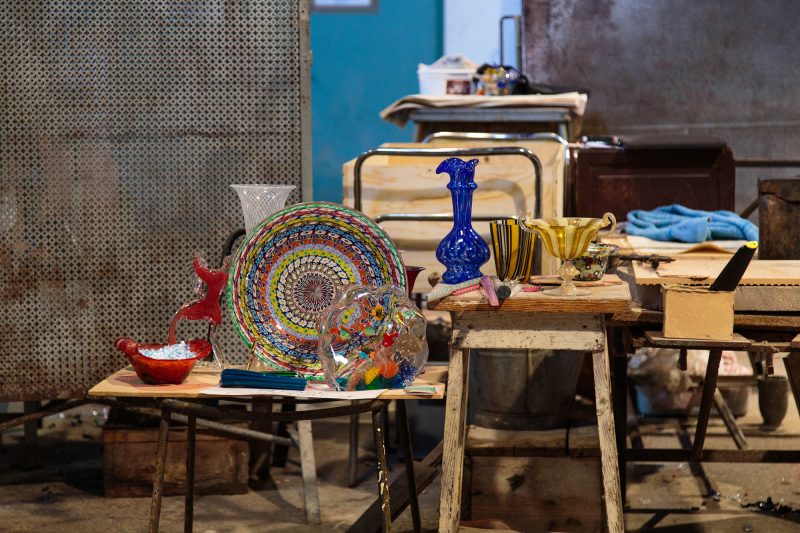 We walked around town for a bit longer. Digging these super colorful buildings by the canal! Aside from some shops and factories, though, there wasn't much else to see and it was actually eerily quiet.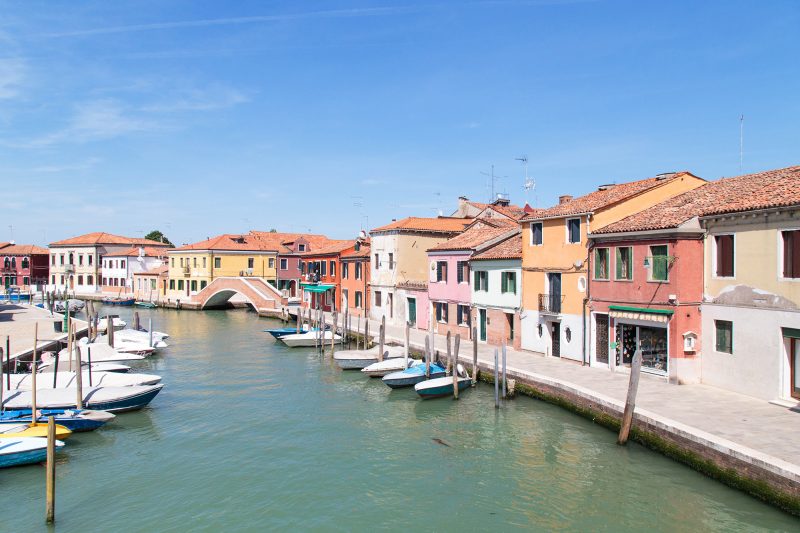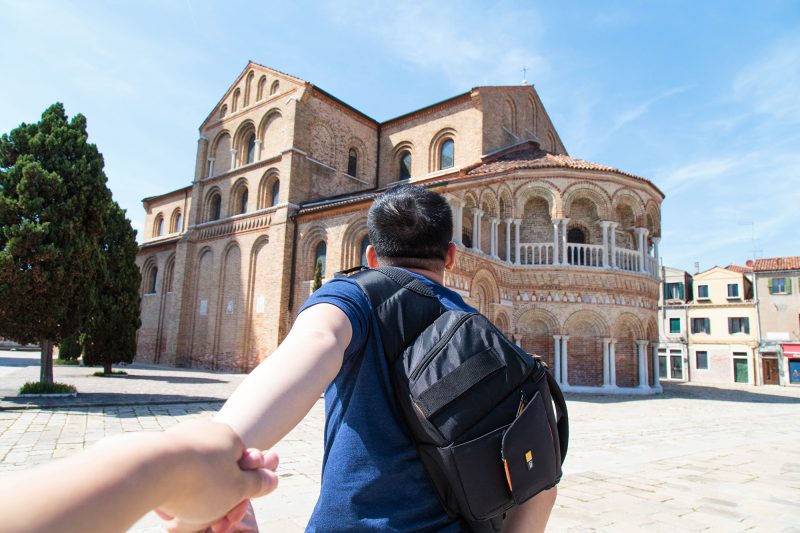 With news that Venice is sinking more and more each year, it might be a good idea to visit soon. I guess we got real lucky with the weather, though, because sometimes when it rains, it pours.