The Broad is one of Los Angeles' hottest new contemporary art museums, financed by Eli Broad. I initially thought it was pronounced "Broad" as in "ya dumb broad!" but it actually rhymes with "road." The building itself is a work of art by Diller Scofidio + Renfro. Its special design comprises of a veil and a vault. The vault is the concrete "base" that floats above ground level. The veil is the honeycomb skeleton that wraps around the building, made of fiberglass-reinforced concrete. Beside the museum is a small grove of 100-year-old olive trees that look like a mini enchanted forest when it's lit up at night. There are mini tree stumps for seating. The Broad is also located across the street from the Walt Disney Concert Hall, designed by Frank Gehry. Truly an architectural paradise 🙂
We wanted to go in the morning, but even though it opened at 10AM and we got there at 11AM, the lines were already extremely long! Apparently tickets get completely booked out months in advance. Bummer. I thought sadly, maybe next time we come back to Cali we can view it. But when we went back to the area later that day, something tugged at me and told me to try again. We didn't have tickets, but there was a standby line. Turns out the Broad has a Twitter account called @TheBroadStandby that tells you how long the wait is. So we got on line about two hours before closing time and it was only about a half hour wait. They let in lots of people at once closer to the end of the day. Hooray!
Extra tip: parking in downtown LA is notoriously expensive and difficult. Luckily, there is a lot on nearby Olive Street that charges $8 for all day parking. Aside from checking out The Broad, you can spend the day exploring around the area, such as The Museum of Contemporary Art, Grand Central Market, Angel Falls, Bradbury Building, etc.
As I said, The Broad's interiors are an Instagrammable paradise. Just see for yourself.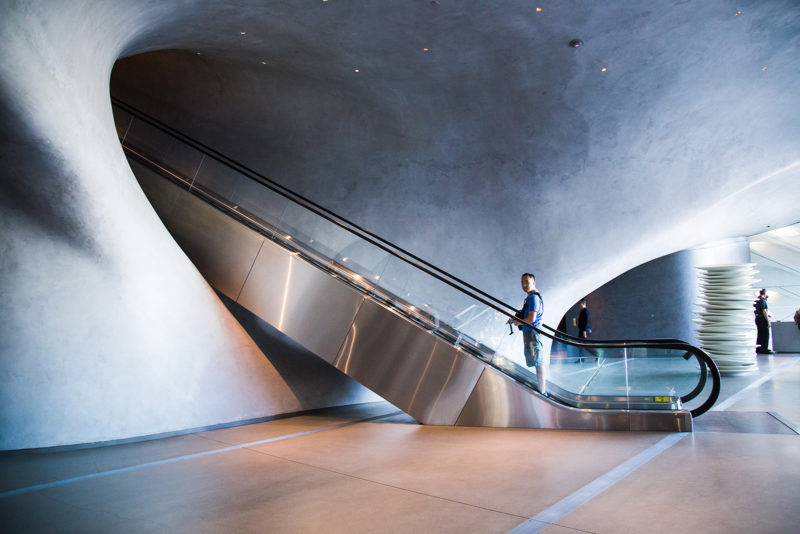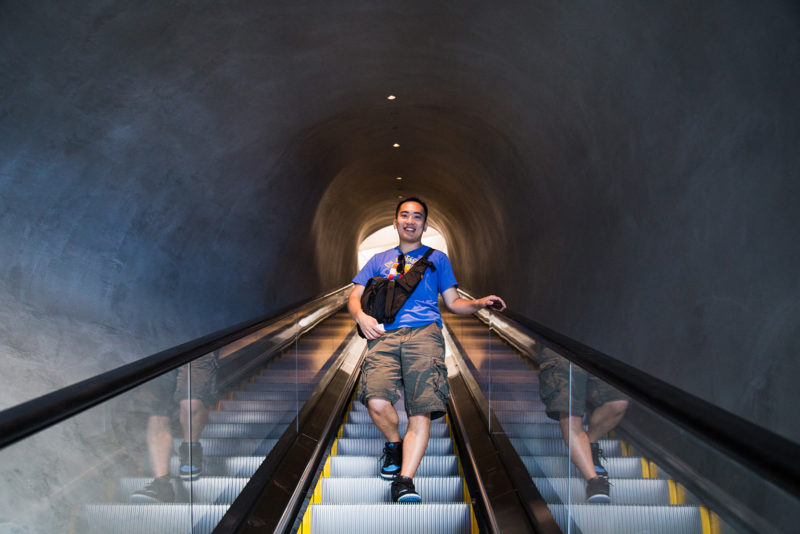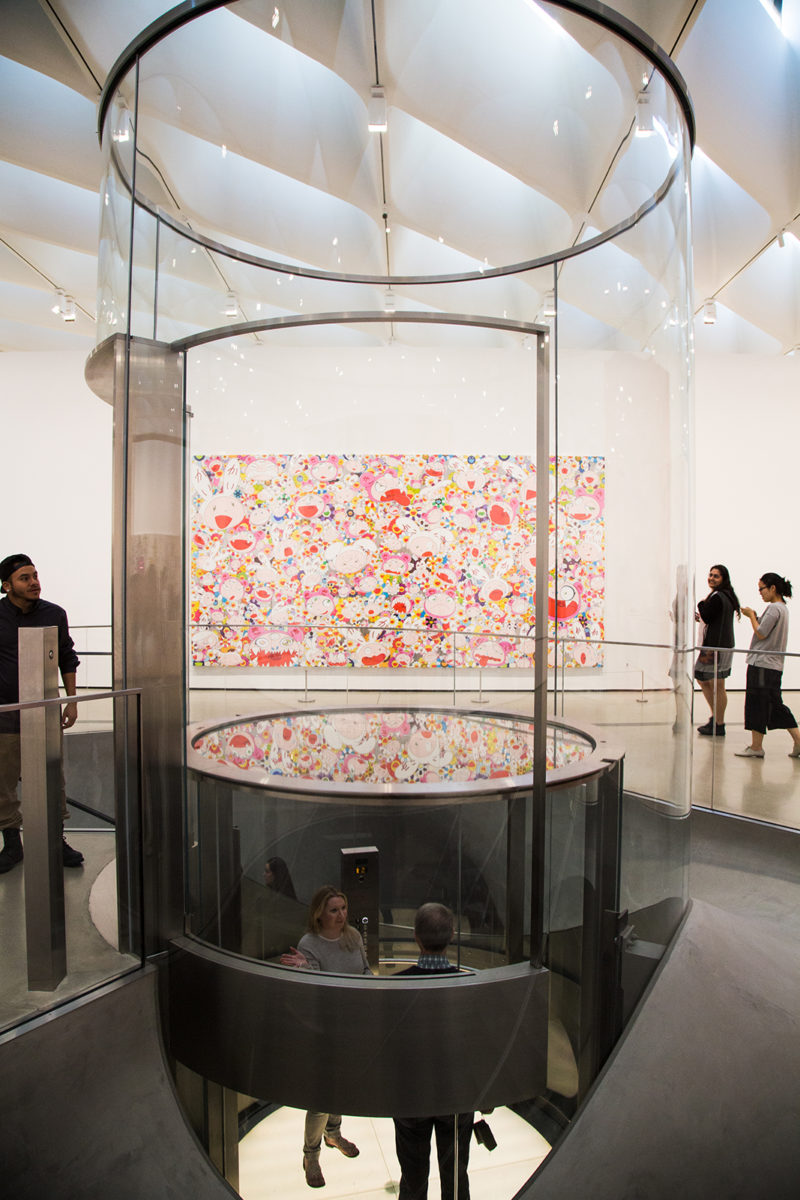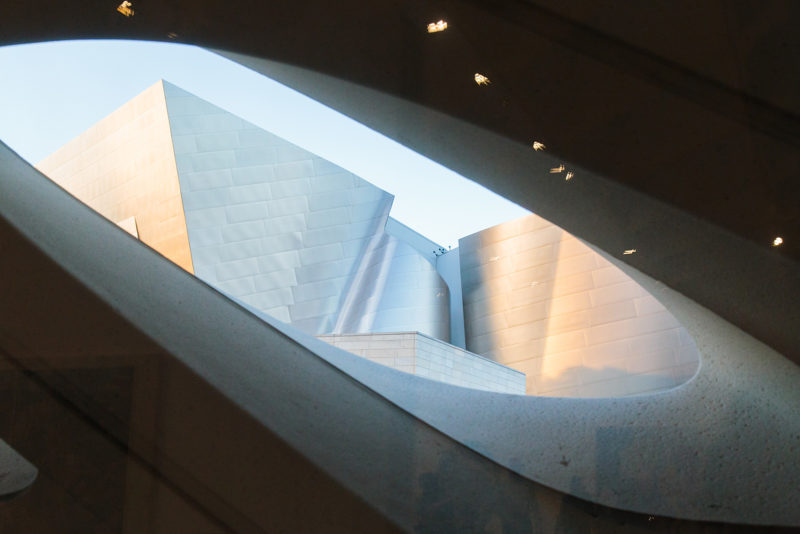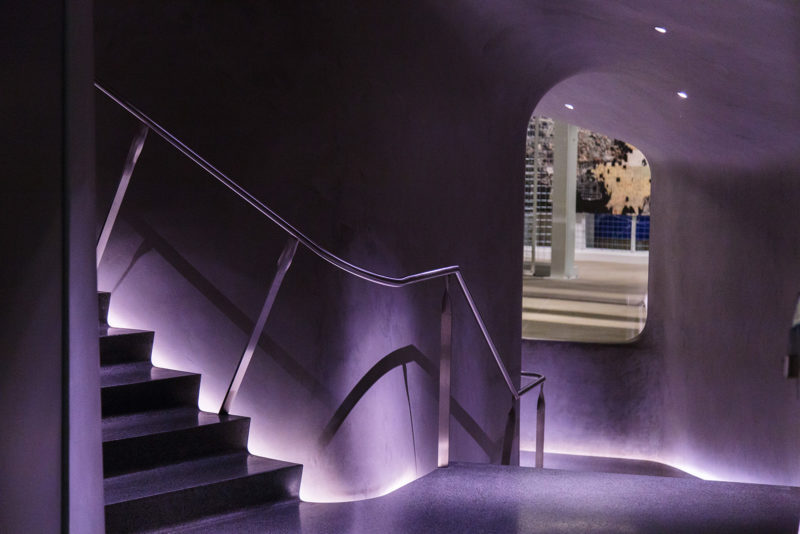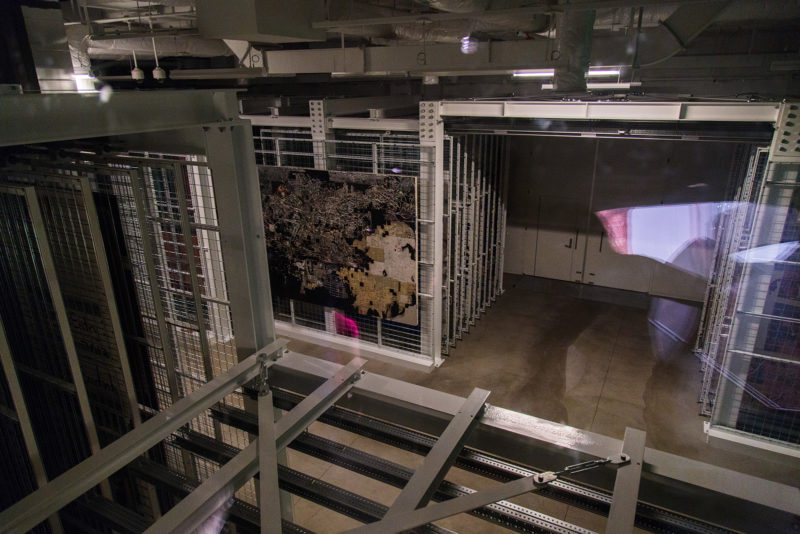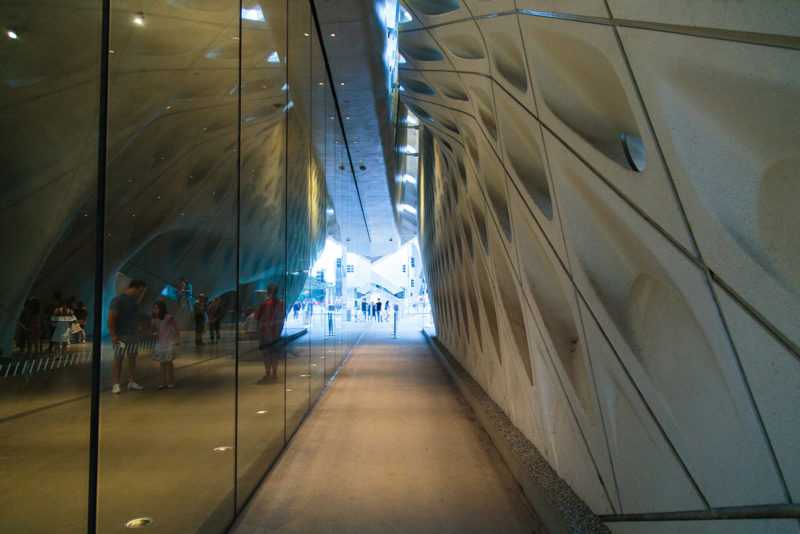 If you get to the Broad early enough, you can also get a reservation to see Yayoi Kusama's Infinity Room (ticket holders only). Funny/sadly enough, I've missed this exhibition 3 times already. Once, at the Whitney Museum of Art in New York, a second time in the middle of a blizzard at a small Yayoi Kusama gallery exhibition, and the third time at the Broad. Maybe the fourth time will be the charm. You only get a minute in there anyway, and they let in one person at a time.
Luckily, we did get to see another prominent Japanese artist's work on display: Takashi Murakami. You may recognize his smiling sunflowers, but this time it leans more towards the morbid and grotesque (though still in bright, cheerful colors).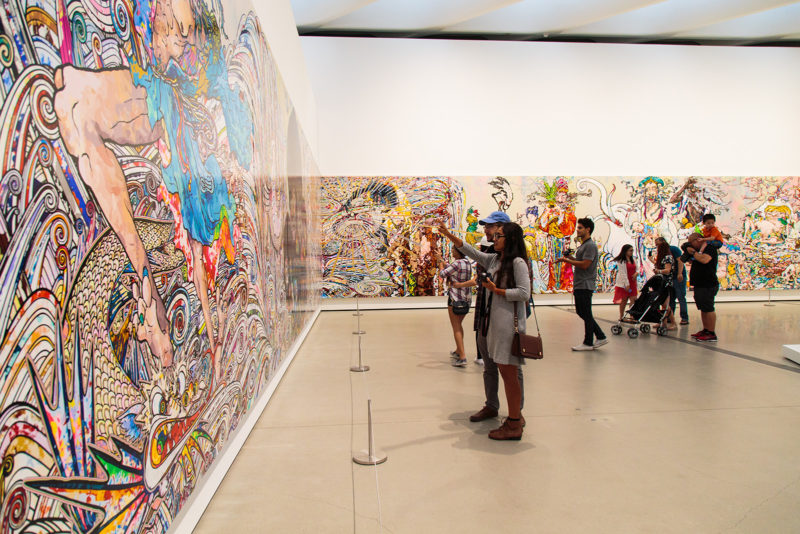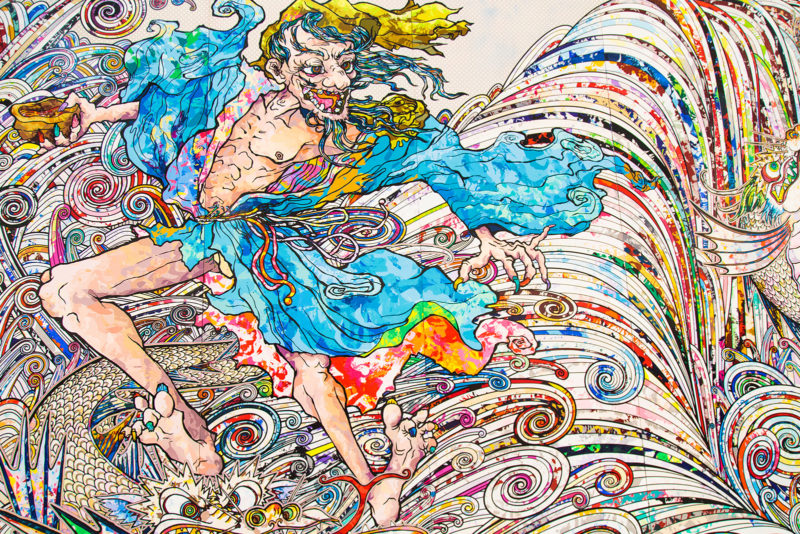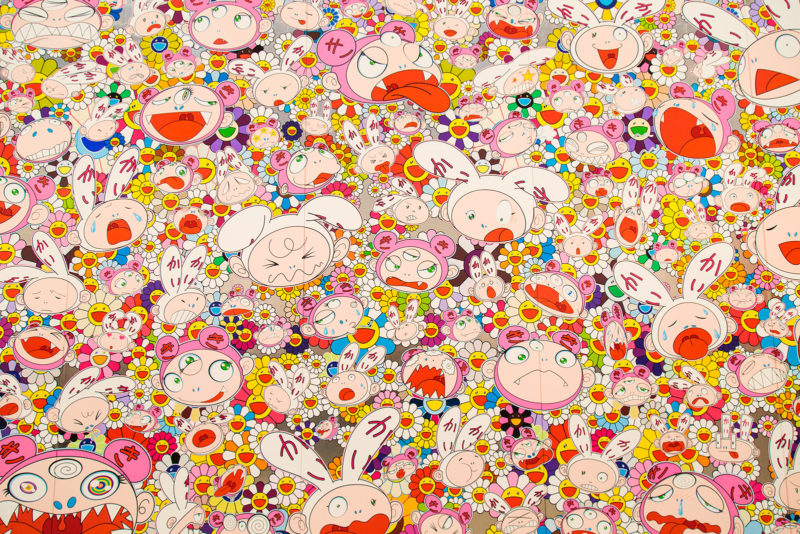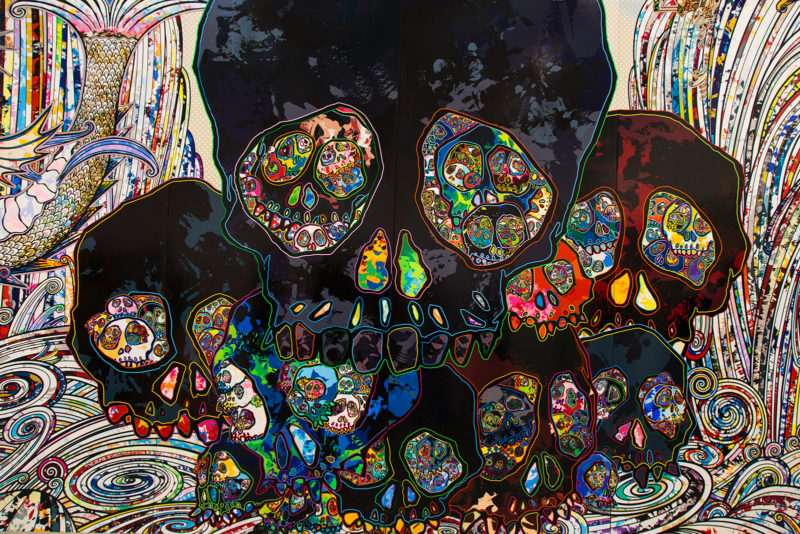 Another popular artist featured at The Broad at the time was Jeff Koons. I've seen his work at other museums before, but the scale of his aluminum balloon pieces still amazes me. Looks like it'll pop at the prick of a needle 🙂
The museum also featured work by Roy Lichtenstein, Barbara Kruger, Glenn Ligon, and many other artists. Here are some highlights!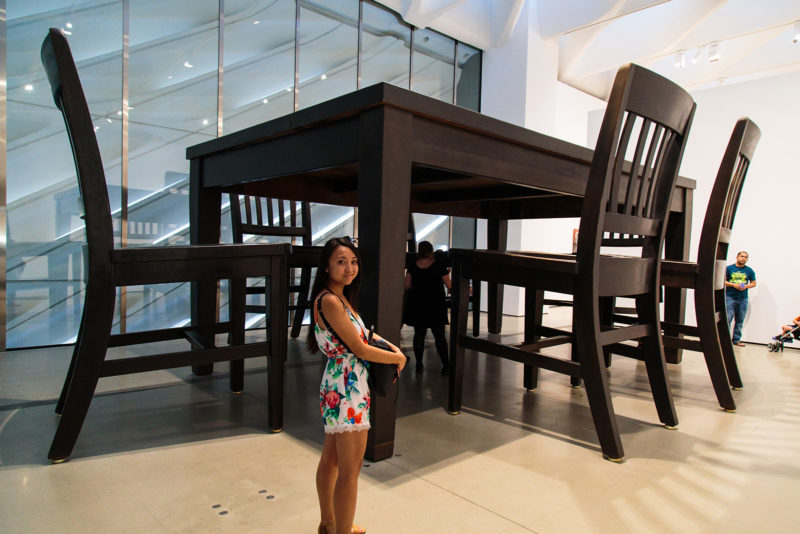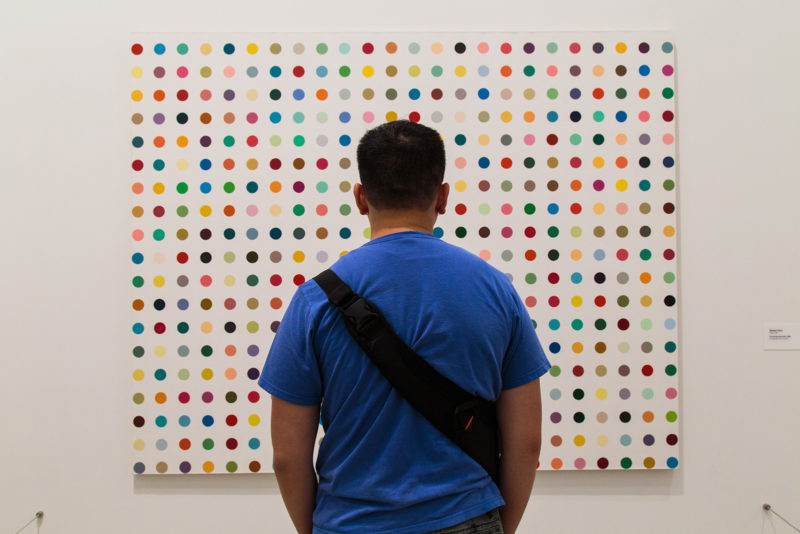 One of my favorite things about The Broad is actually located outside the museum. Next to the building is a small olive tree grove that just sparkles at dusk. It's so romantic for people who want to cuddle up with a significant other or a good book. Perfect way to conclude our visit!