Prior to visiting Taiwan, I was doing some research and discovered that Spirited Away, one of my favorite Miyazaki films, is based on the coastal town of Jiufen 九份. And being a Studio Ghibli fan, of course I had to go see it in person. It's a popular tourist spot amongst people all across Asia (there were a lot of Korean and Japanese fans). We went closer to night time to see the lanterns, but do note that the shops close pretty early (around 7pm)! During the day, you can get some awesome coastal views if it's not too foggy. Wish we had more time to explore while it was still light out.
As mentioned in a previous post, we came to Jiufen directly from the Houtong Cat Village via minivan. It stopped right by the temple you see in the pictures above. From there, the lantern-lit alleys are only a short walk away (follow the smell of food or the influx of tourists). To get home at night, you can take the 788 or 1062 bus back to Taipei Main Station.
Jiufen has many narrow alleys of shops selling interesting souvenirs such as calligraphy brushes, wood kitchen utensils, beautiful tea sets, lanterns, and an array of cute trinkets. Tie bought himself an ocarina to live out his Legend of Zelda dreams. He might've already forgotten how to play it, haha. And of course, the food stalls! Ugh there are many delicious small eats everywhere from fried oyster mushrooms, ice cream spring rolls, to meat rolls and many others. If only I had a bigger stomach. Sometimes when we go to foodie spots, I wish we were traveling with friends so we can try a bit of everything without waste, hehe.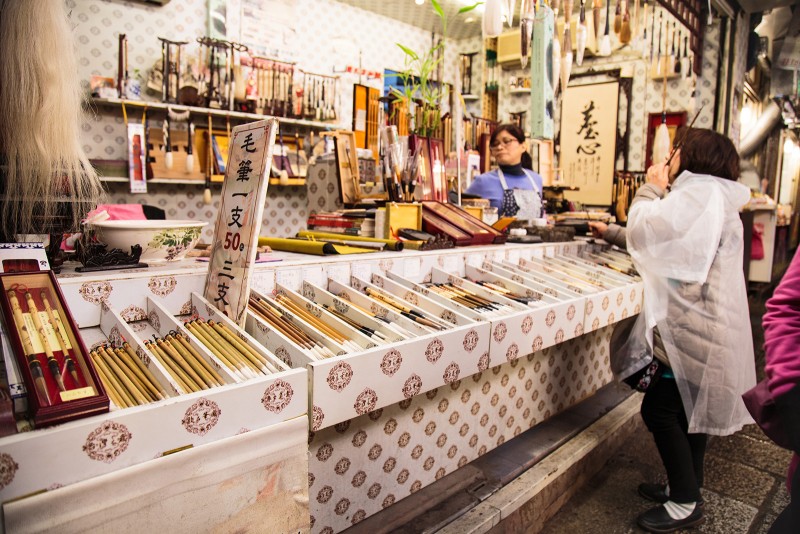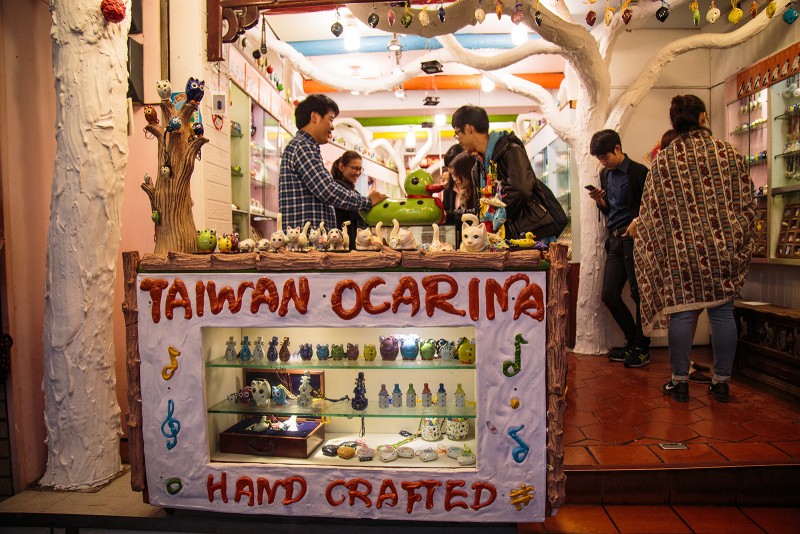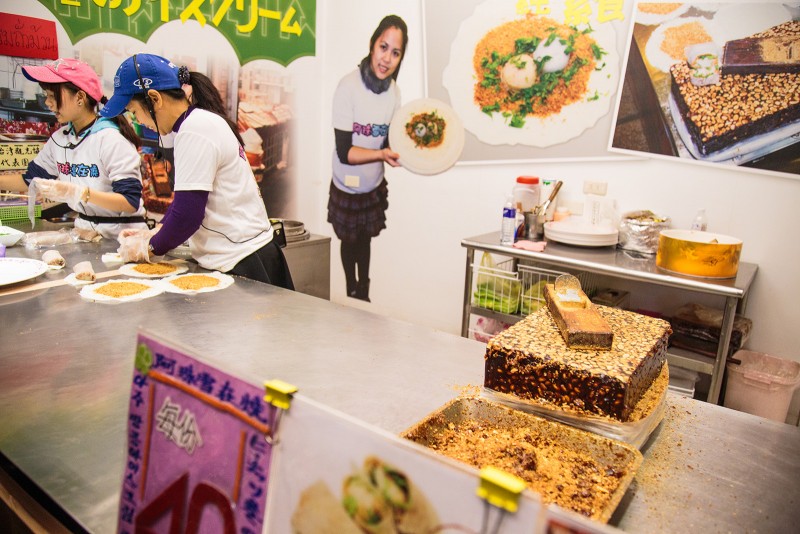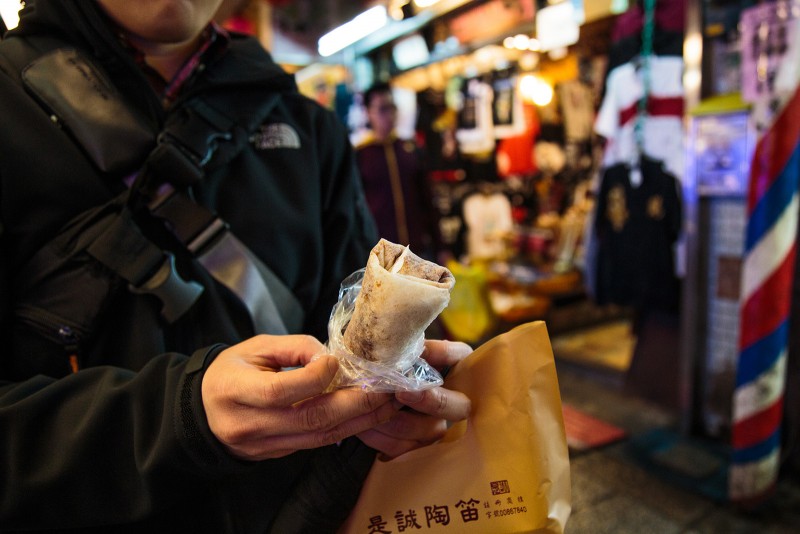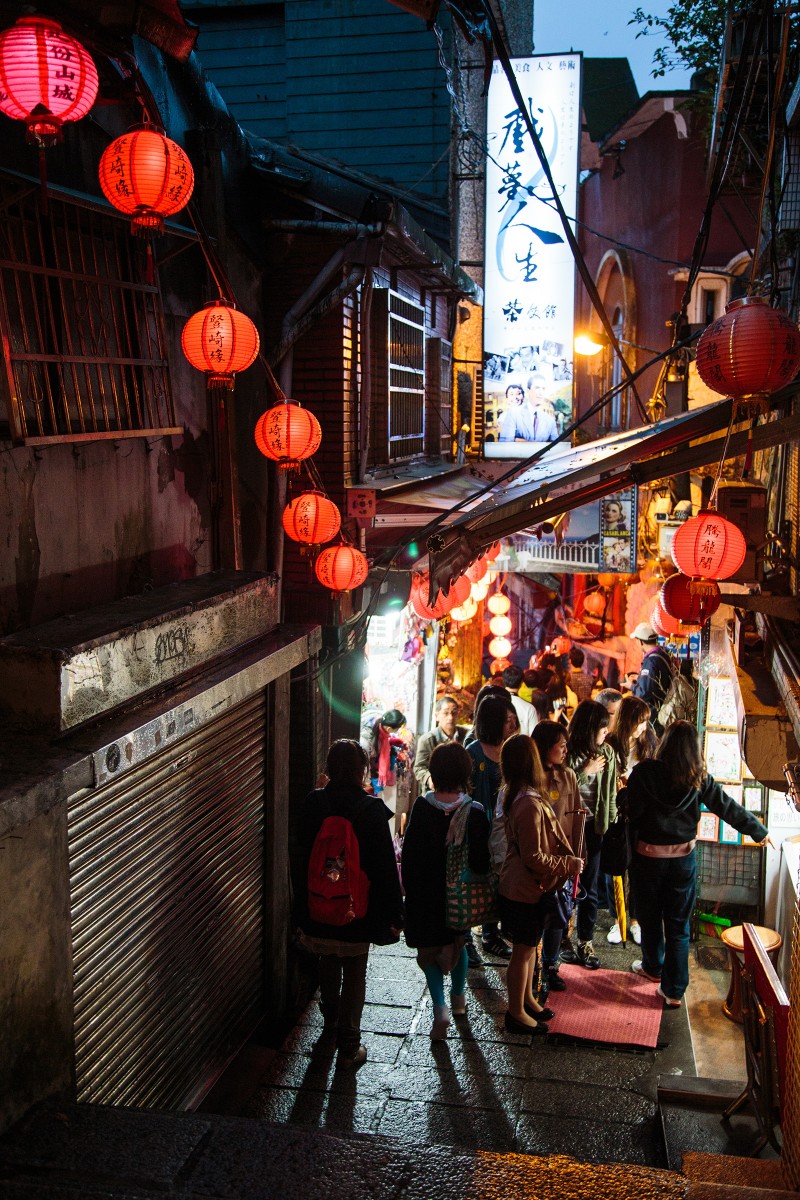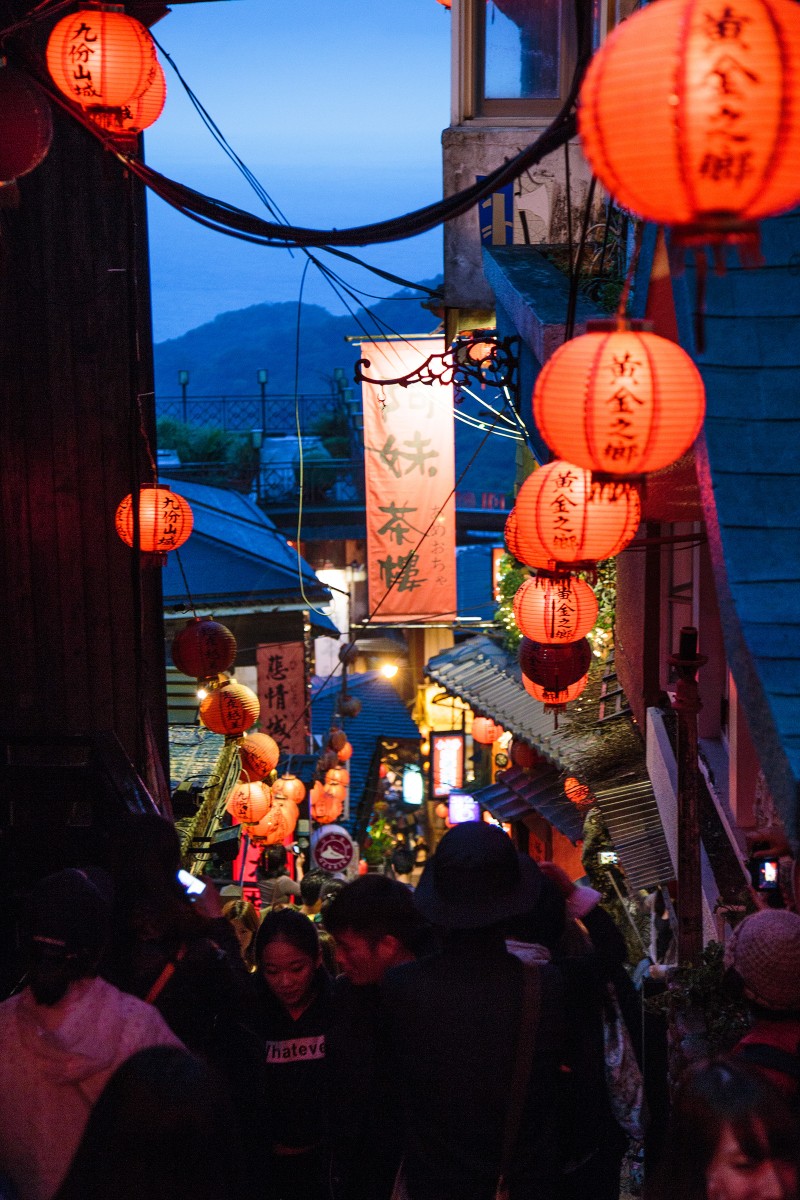 It's easy to get lost in the maze of shop alleys, but we just followed the flow of traffic and were eventually led down some steps to a larger opening where the iconic A-Mei teahouse lies. The bathhouse in Spirited Away was modeled after this building! We didn't actually go in, though. It's quite expensive compared to all the cheap food and drinks you can get right outside.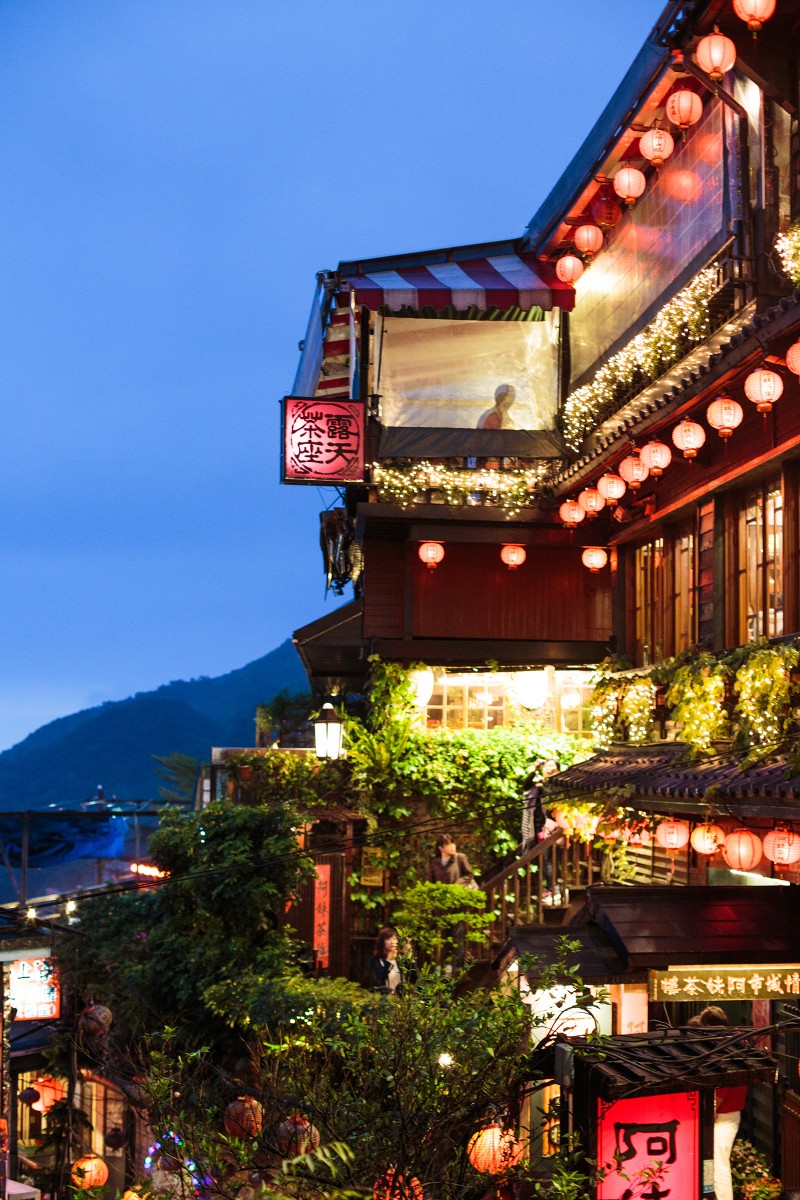 By the way, if you're a fan of the art in Spirited Away, I highly recommend this book, which Tie got me for Valentine's Day one year. Beautiful cover to cover!