I was always more of a cat person growing up and so was intrigued upon hearing about Houtong Cat Village in Taiwan (猴硐貓村). A town overrun with cats? Count me in. Unfortunately we went on a rainy day so the cats were more damp than furry. Didn't end up petting too many of them. Some of them were quite friendly and will snuggle up to your legs. We also saw a dog that was mostly ignored. It seems tourism is big business for this village as everything is cat-themed. The signs, the store displays, the souvenirs. Me-ow.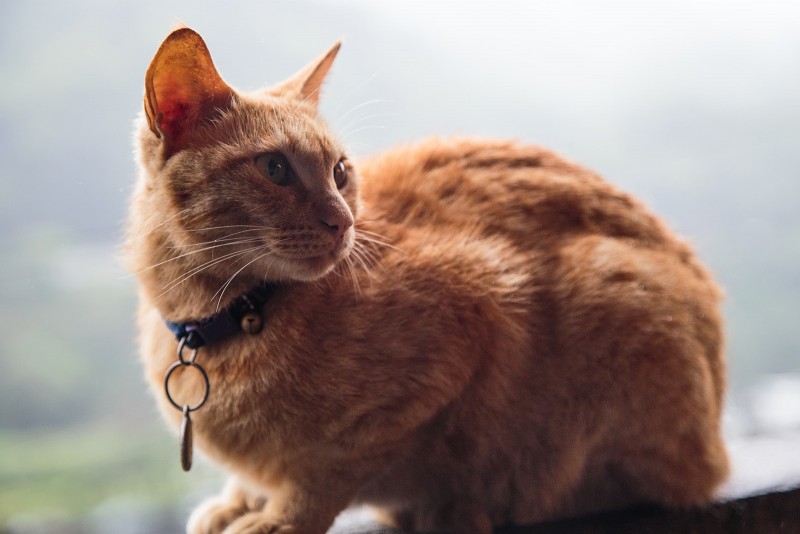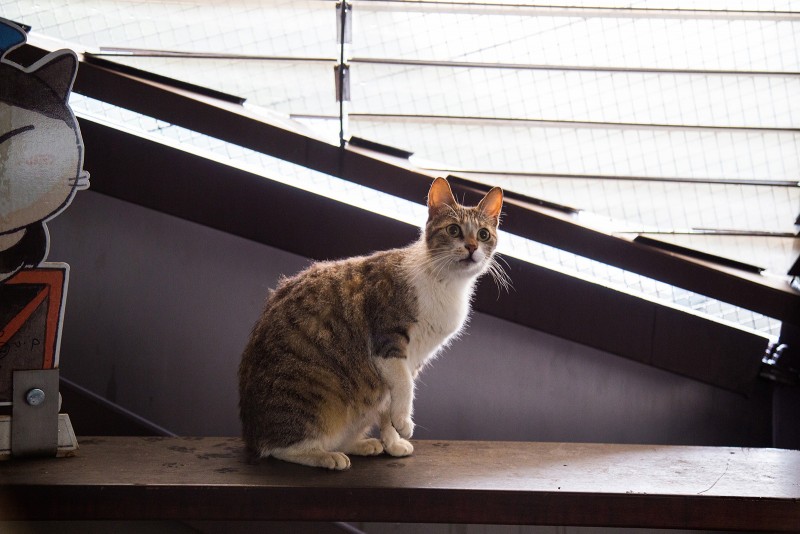 The trip here was pretty straight-forward and took a little over an hour. Our hotel was near Taipei 101. From there, we took the metro to the Taipei Main Station where the Taipei Railway Station was. We then got off the metro and took a railroad from the railway station to Huotong station. The village was right outside the station.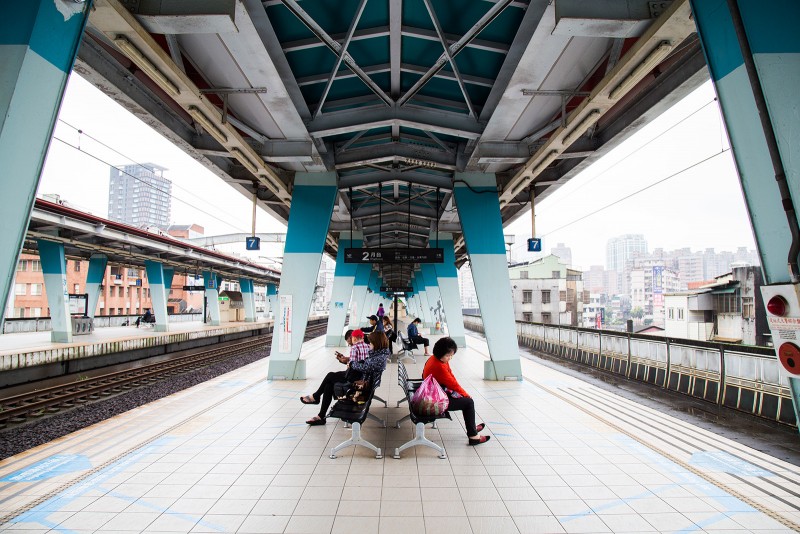 Actually, I'm glad we went there on a rainy day. Aside from adoring cats, the village is also very scenic. When the lush green hills are covered by a misty fog, it looks like something out of a painting.
I chatted up a guy selling hot cakes and he told me Houtong Village used to be a coal mining village. You can still see a bunch of the old mining structures and equipment. Houtong means "monkey cave" in Chinese because the village used to be inhabited by monkeys before the cats took over (Journey to the West, anyone?). Some of the cats are abandoned, but the ones with collars had been taken in by residents. He also said they never have a rat problem…haha
Also thanks to the hot cakes guy, he told us a tip on how to get to Jiufen quickly and cheaply. If we go past the tunnel underneath the train station, it will lead us to a tourist stop at the end. From there, we took a small van for only about 8TWD per person (runs on a schedule) that led us straight to Jiufen. Cheaper than a taxi, and we were the only two people on it. More on Jiufen later!