If you're looking for a unique dining experience in Tokyo, look no further than kaiten (conveyor belt) sushi restaurants. "But we've already tried that before," you say? Not quite the same. In the states, conveyor belt sushi is pretty standard – plates of food spin around and you just pick up whatever you like. Certain Japanese chains, however, take it to a whole other level. It's efficient, cheap, and delicious for what you pay. We tried two of the more popular chains: Kura Sushi and Uobei. Almost every dish is only ¥100. Because of that, these restaurants are also very popular with locals and there are long queues during dinnertime. The wait is definitely worth it, though.
We first tried Uobei (part of the Genki Sushi company) in Shibuya. Okay, technically Uobei is not kaiten because there's no belt. Instead, everything is made-to-order. But for argument's sake, let's just pretend. It was around 9pm and there was a line, but they have seats so you don't have to stand the whole time. On the wall hung a light-up chart showing which seats were available and which customers were paying their bill. There are only counter seats here, so if you have a large party, consider sitting separately to reduce your wait time. When you are ready to be seated, they will hand you a clipboard with your seat number and a barcode so they can scan it when you pay later.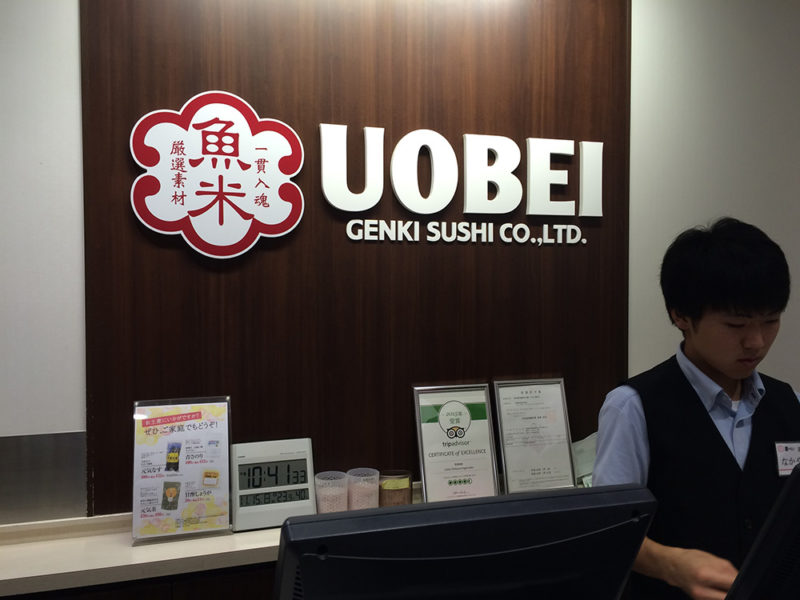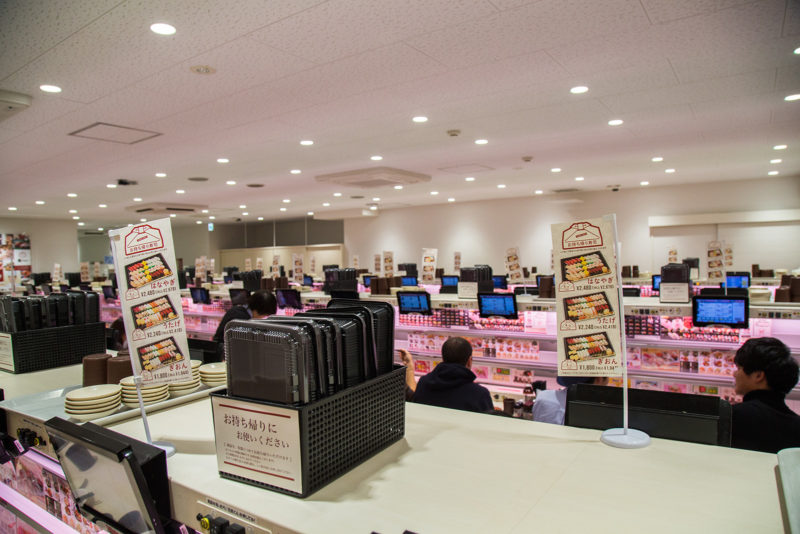 Now comes the fun part. Each seat will have a mini screen where you can order your food (there are multiple language options). Unlike kaiten sushi I've tried in the states, Uobei isn't limited to just rolls, nigiri, and desserts. You can also order beer, ramen, soup, fries, edamame, cheesecake, and a ton of other sides. I really loved this diversity because sometimes you really just can't handle anymore raw fish! You are limited to ordering three items at a time, but the food comes out really quickly. You can also keep track of how much you've ordered on-screen and get an estimated delivery time. Also on your table are all the utensils you need, along with a mini hot water faucet, a cup, and a can of matcha powder.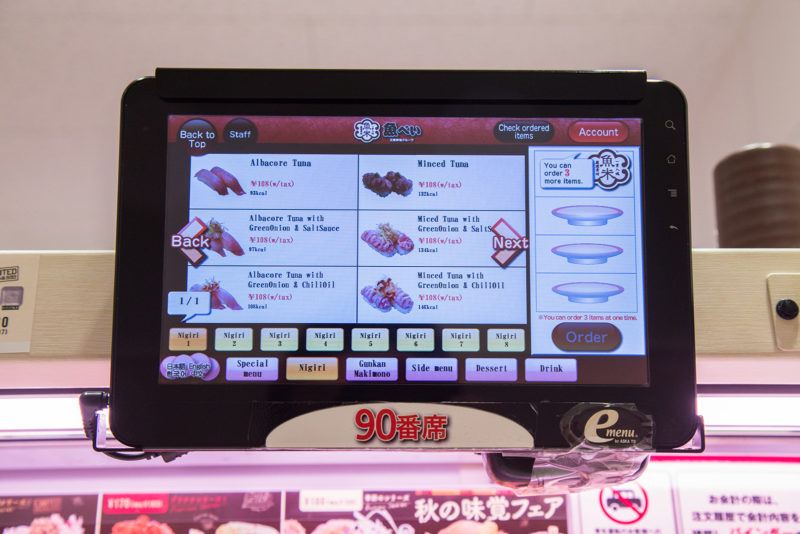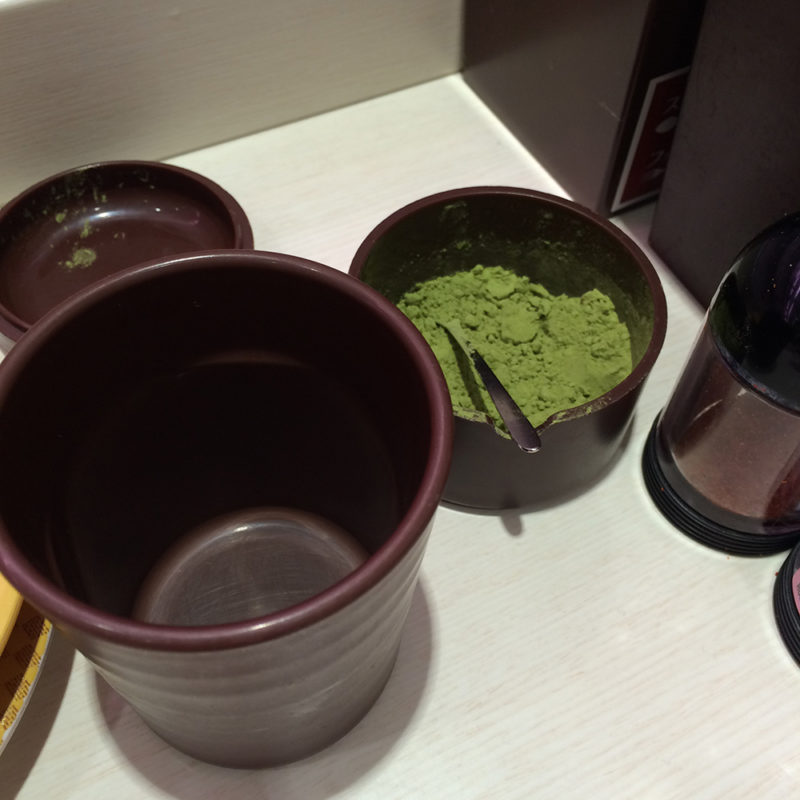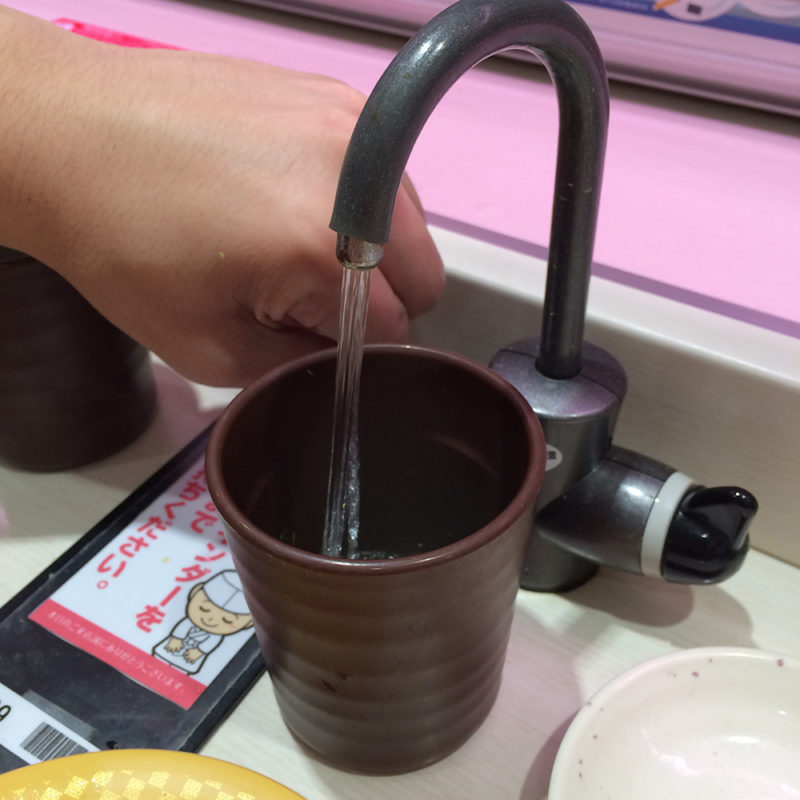 Once you've placed your order, your food will slide out on a chute and stop at your seat! Definitely the coolest part of the whole experience. Once you've picked up your food, press the button by your screen to send it back to the kitchen. Don't wait too long to pick it up – other people need to eat, too! Once we were happily full with our meal, we closed the bill on our screen and took our clipboards up to the cash register to pay. Best bang for your buck.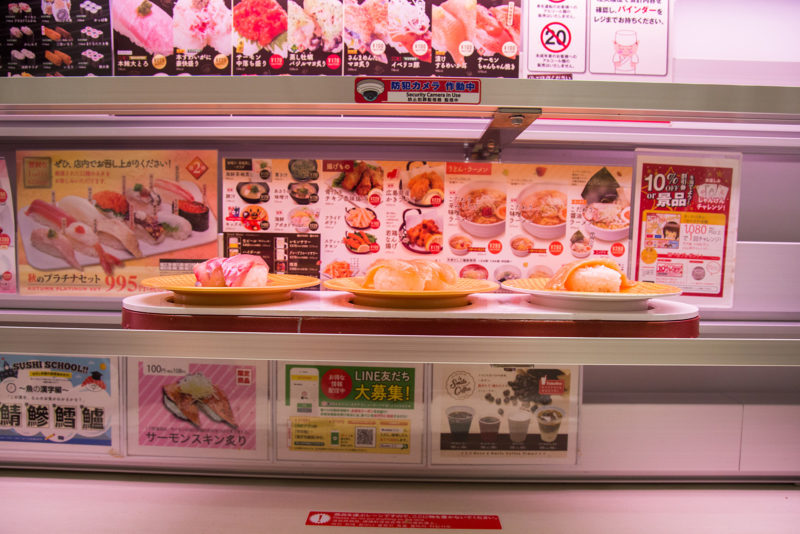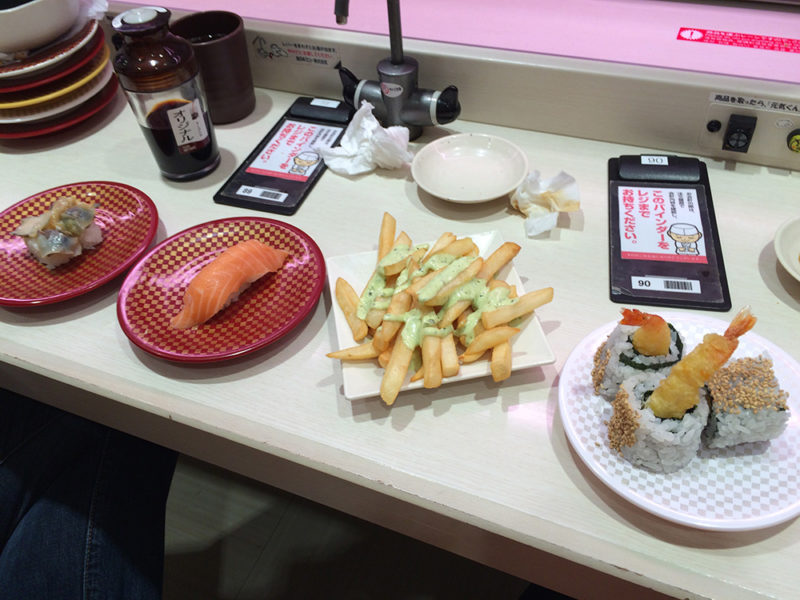 We had watched a video about Kura Sushi and wanted to experience it, so we headed to Ikebukuro. Again, there was a long wait. There's a machine which gives you a number, but here's the catch – they call for you in Japanese. Fortunately, we can count in Japanese, but if you can't, just make sure you go up to the counter periodically to ask them where you are in line. You can choose a counter seat or a table. Waiting for a table often takes longer, but we wanted to try more comfortable seating. The employees will give you a quick demo on how to retrieve the sushi from the conveyor belt before you're seated. Basically, grab the plate and lift it up to release the latch on the cover.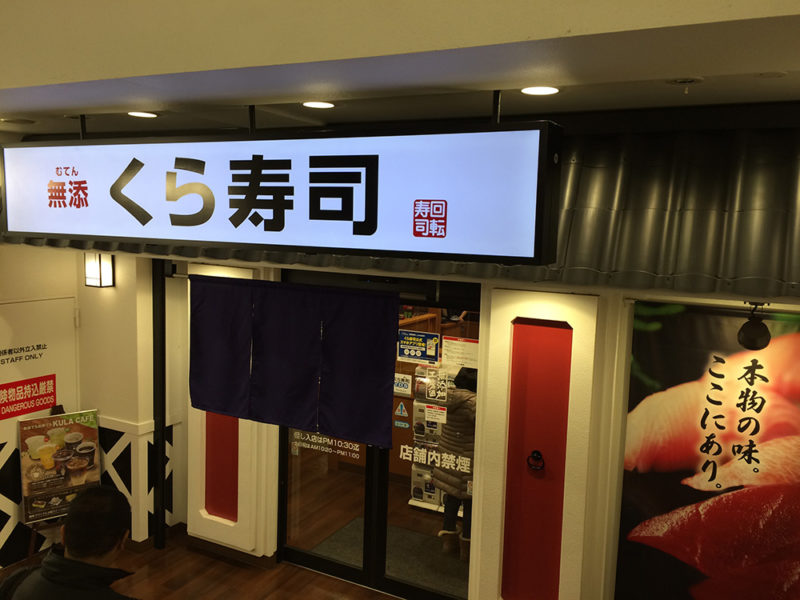 At our table, similar to Uobei, there is a small monitor where you can order your food. You can either pick up food already on the belt or have it delivered to you in a chute. How do they keep track of the sushi you pick up from the conveyor belt? Each plate is actually marked by an RFID chip, and there is a slot where you slide your plate into. More expensive dishes will have a ring locking together two plates, so we had to remove the ring and slide in both plates. The plate will be logged as it makes its way to the backroom washing machine. A lot of the nigiri is actually prepared by a machine in the kitchen as well. Mind. Blown. In this way, Kura Sushi is able to track its most popular products. The marketer within me could not contain her excitement.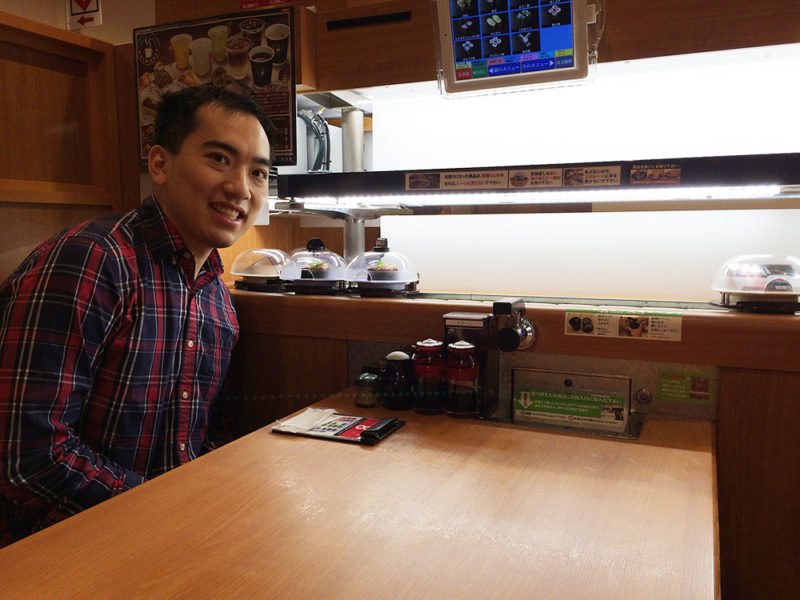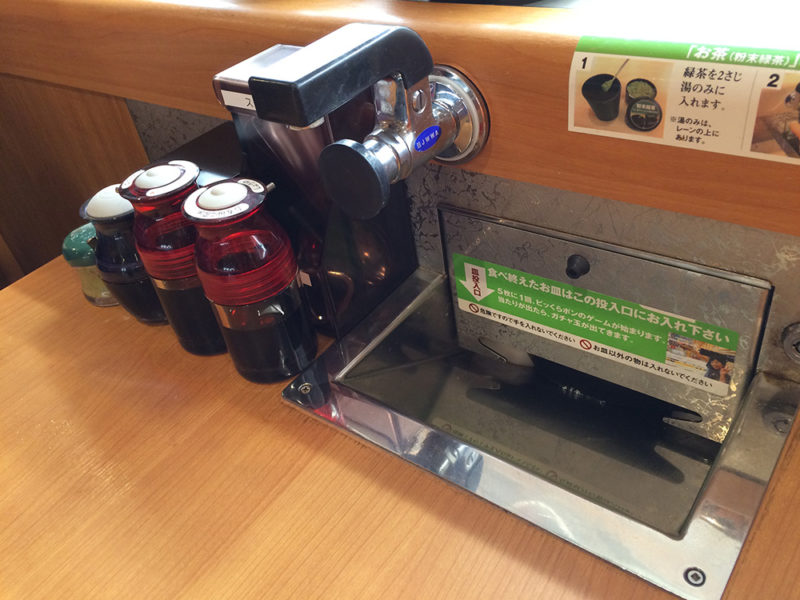 Above our screen, there was a mini gachapon machine (vending machine that dispenses capsule toys). We were curious about why it was there. After we ordered 5 items, a short animation played on our monitor and the gachapon machine dispensed a capsule with sushi washi tape inside. Turns out you get one for every 5 items you order, along with a different animation. Clearly a marketing ploy, but we were so entertained that it suckered us into ordering more food. Now I have an abundance of cute washi tape, which I can't say is necessarily a bad thing.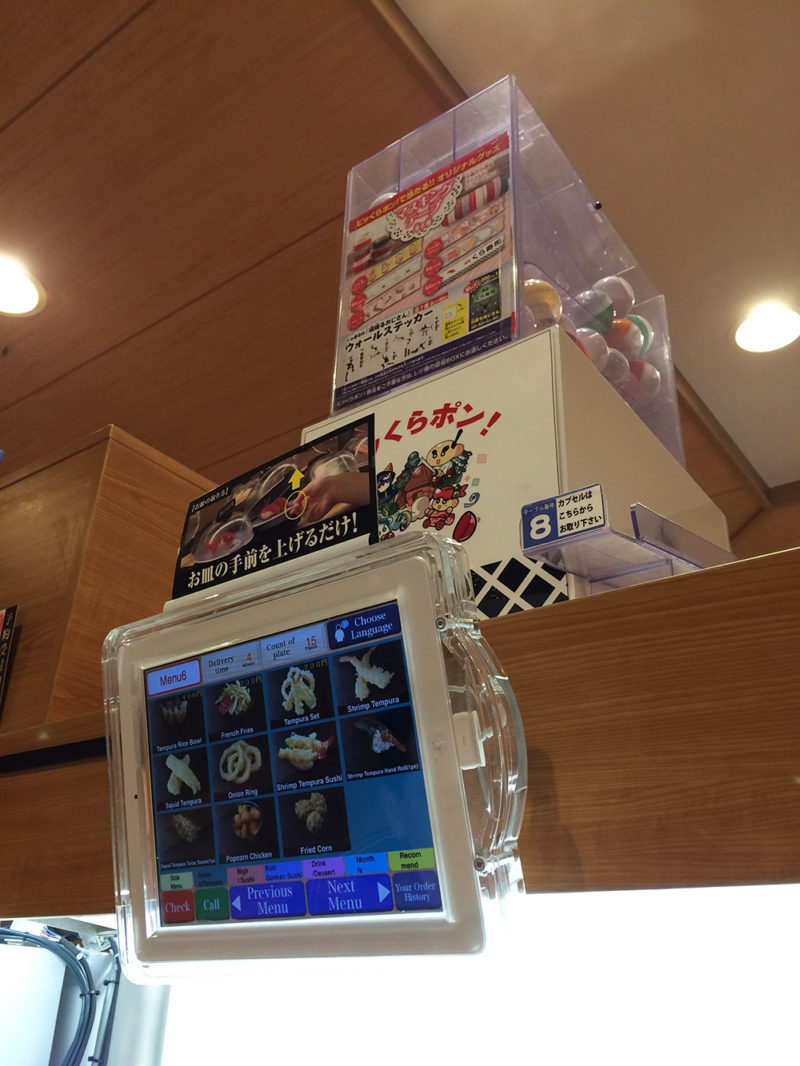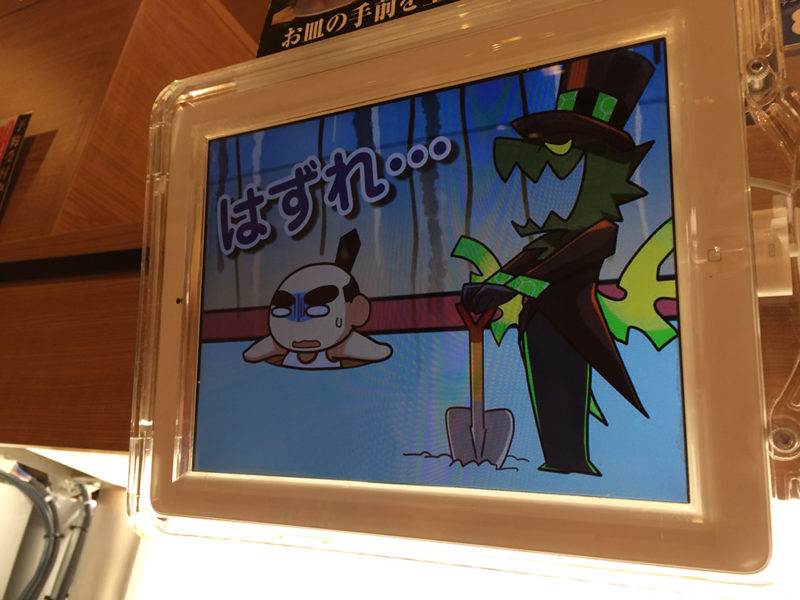 As you see, Japan is full of technological marvels. I will leave you with this random robot we saw in a Harajuku store: