A little more than halfway through our trip, we stopped by the hot spring town of Yufuin in Oita prefecture for some much-needed rest and relaxation. Our legs sore from walking around all day and our back and arms tired from lugging around bags from place to place, it was a welcome respite from the busy itinerary. From Kumamoto, we took the Shinkansen to Kurume Station and then hopped on the beautiful Yufuin no Mori train, which looks like one of those classic cross-country sightseeing designs. Felt a bit like we were transported back in time to the golden age of railway travel.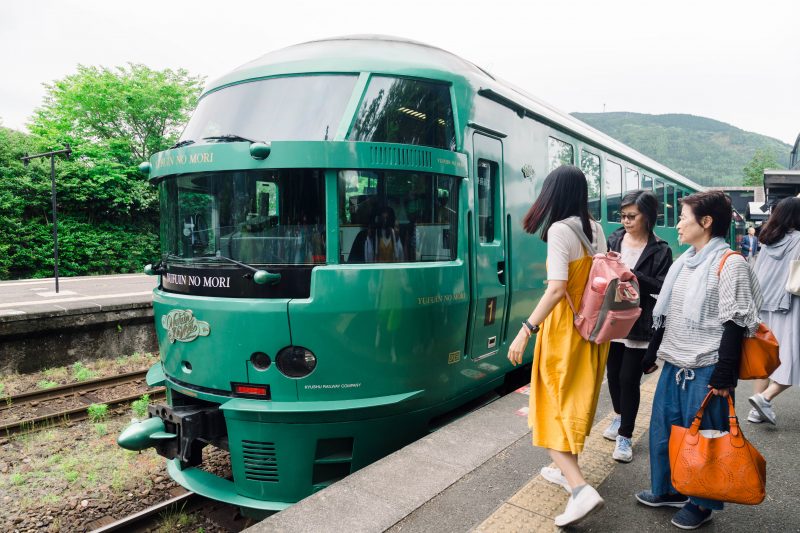 Upon arriving at Yufuin, we left our luggage in the nearby coin lockers. There are some in the train station, at the tourist information center, and at the souvenir shop across the street from the station. Our ryokan (traditional Japanese inn) for the night was up in the mountains and we had wanted to explore the town's shops for a bit and grab lunch beforehand.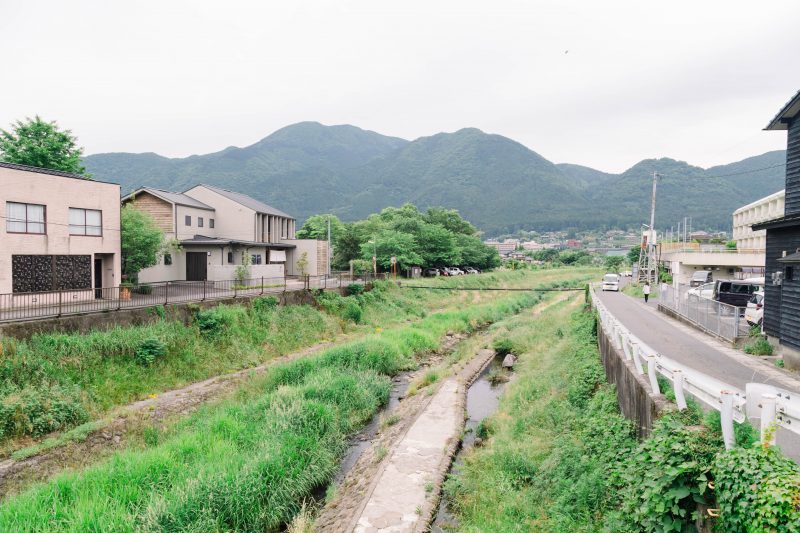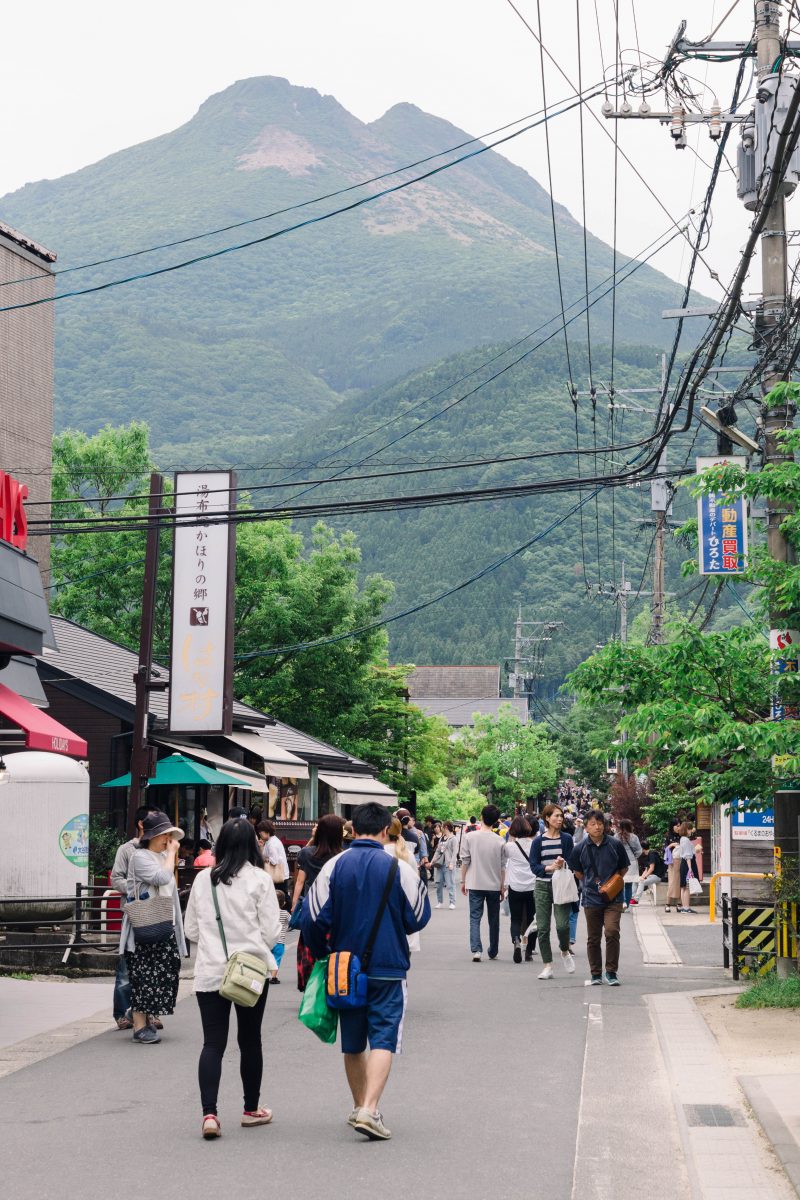 Initially our plan was to find a sit-down place for lunch. But as we walked down the bustling Yonotsubo Street swarming with Chinese and Korean tourists, we found plenty of street foods that kept our hunger satiated. The desserts here were very popular; I recommend getting some locally made roll cake. You can buy some snacks as souvenirs – there is no shortage of them on this street. The boutiques were cute, selling tons of tiny knick knacks. Overall the vibe was very, very touristy, though. There are some small museums like the Glass Museum or a nostalgic retro Japan museum, but we weren't really interested in them.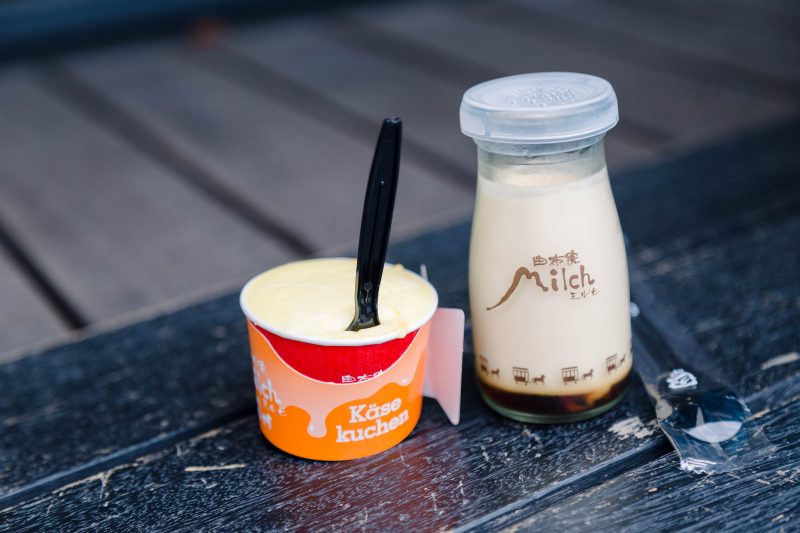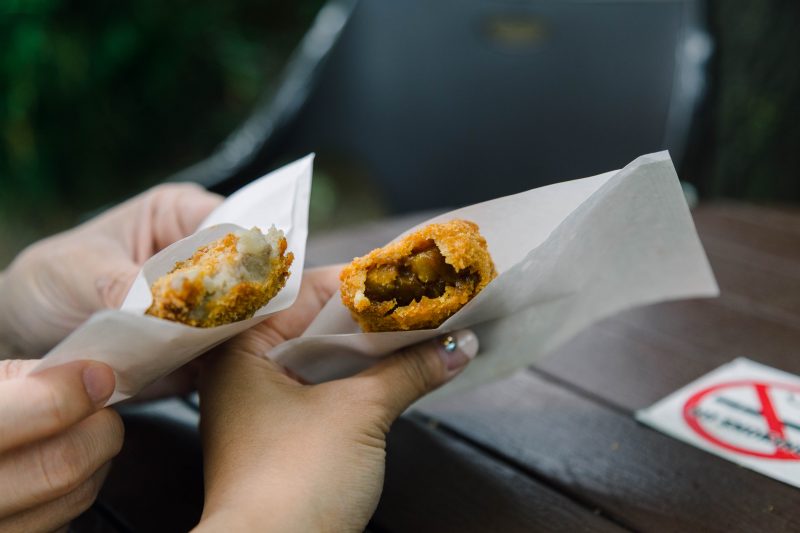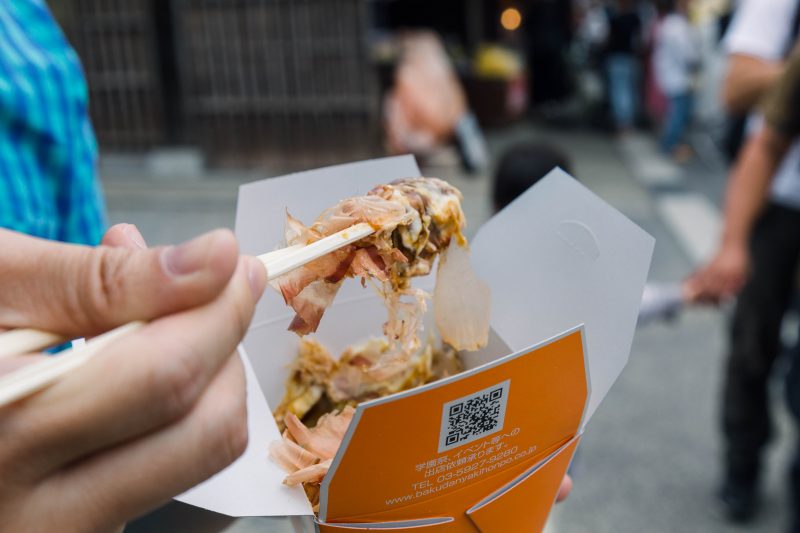 The Floral Village nearby is basically an Alice in Wonderland-inspired set of little stores if you're looking for a photo op. Most of the stuff felt like it would be more suitable for a child. They seem to really like that book over in Asia.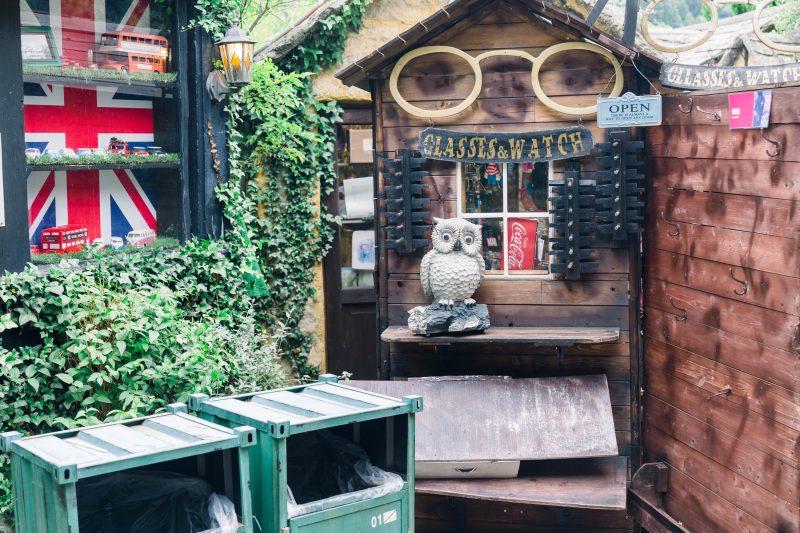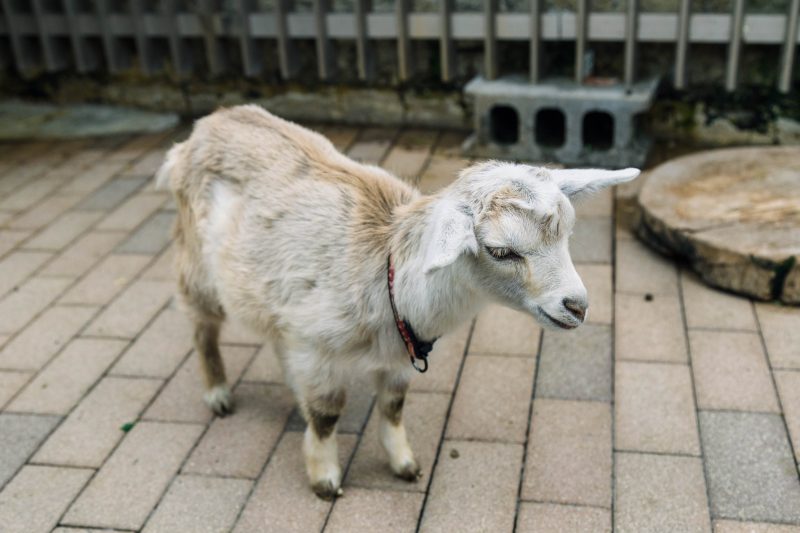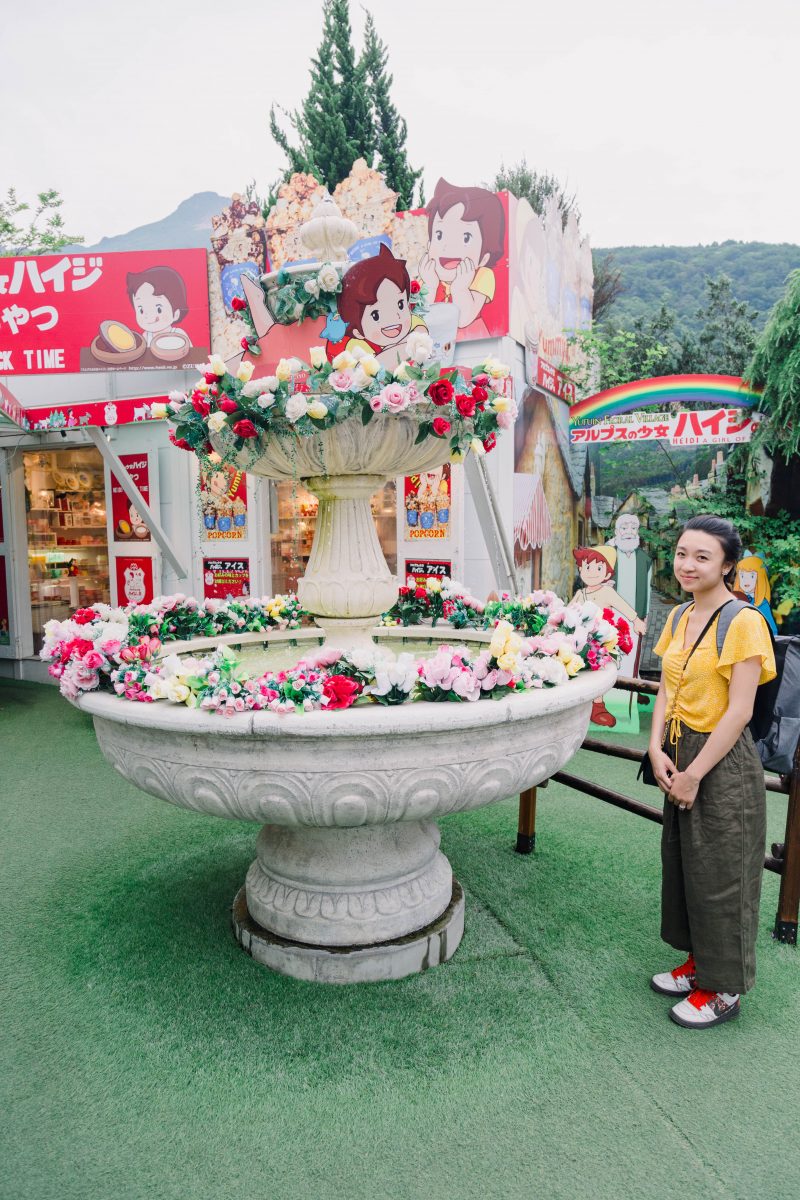 Kirin Lake is a short walk away and nice to circle around for a bit. As it was starting to rain, we made our way back to Yufuin Station 15-20 min away. We had enough touristy window-shopping. Time to do what we came here for – soak in an onsen (hot spring)!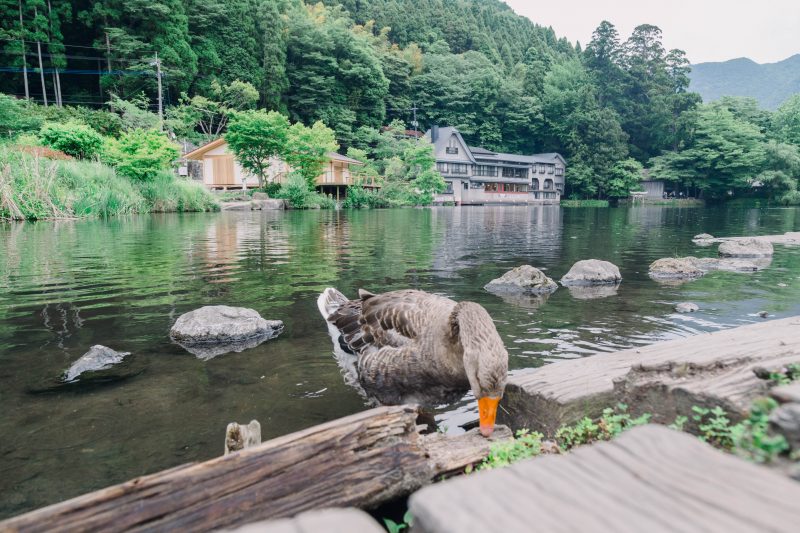 After retrieving our luggage, we took a taxi up to the Yasuha Ryokan (about 880 yen for the ride). They gave us a cold tea and snack before showing us our room. It was clean and spacious, but best of all, we had splurged extra for a private onsen in our room for unlimited dipping time. It ended up being big enough to fit two small-to-midsized Asians. The spring water was a clear blue and didn't leave my skin feeling super ashy afterwards. Just what we were looking for after days of drying up our bodies with sunblock. I appreciate being able to adjust the temperature of the water by adding some cold water and mixing it in with the wooden stick provided.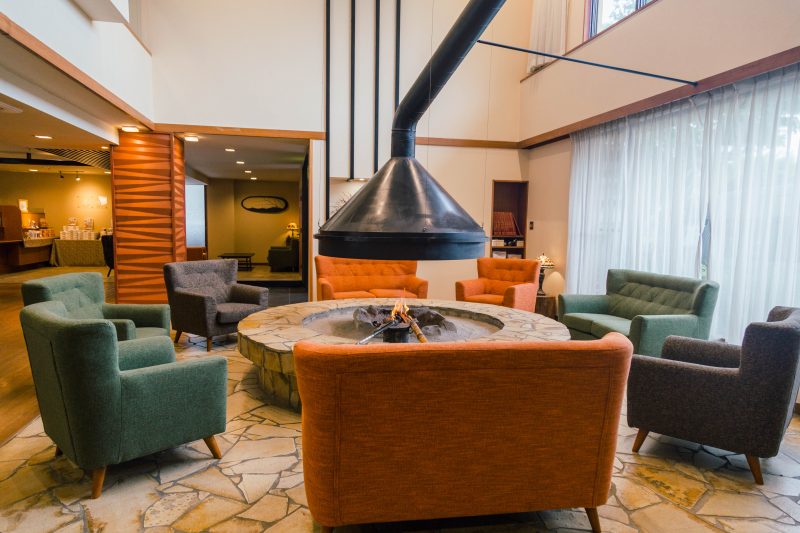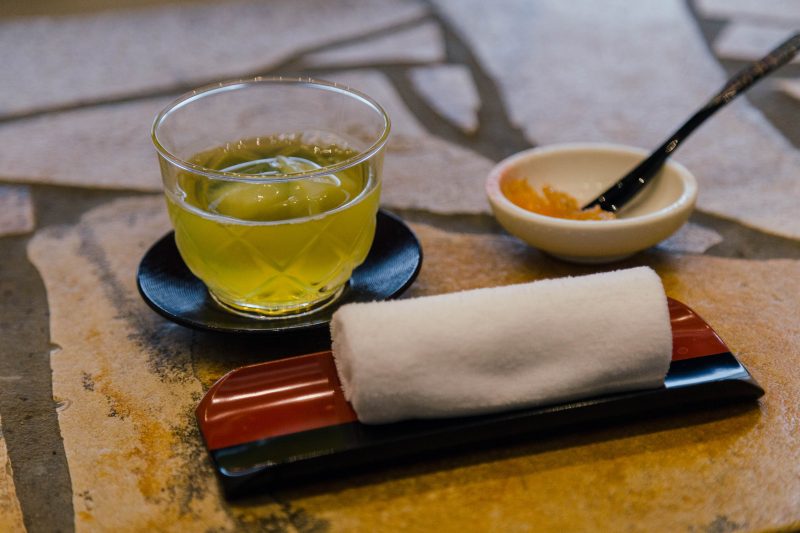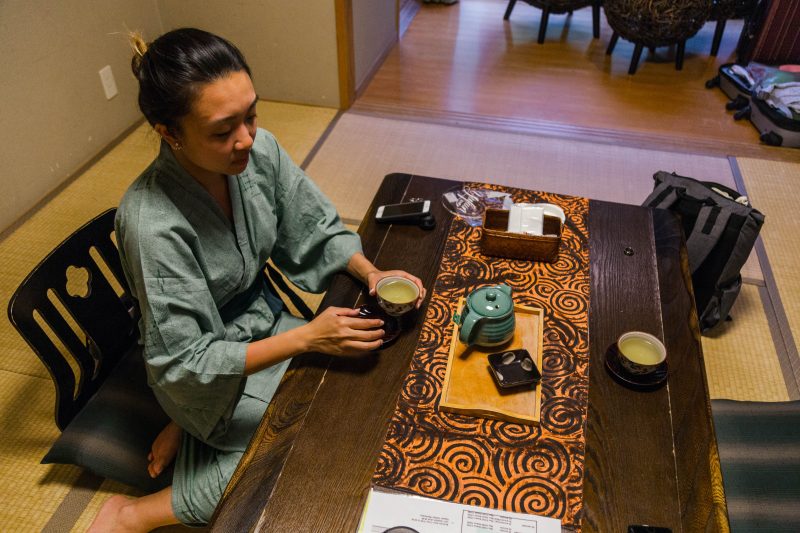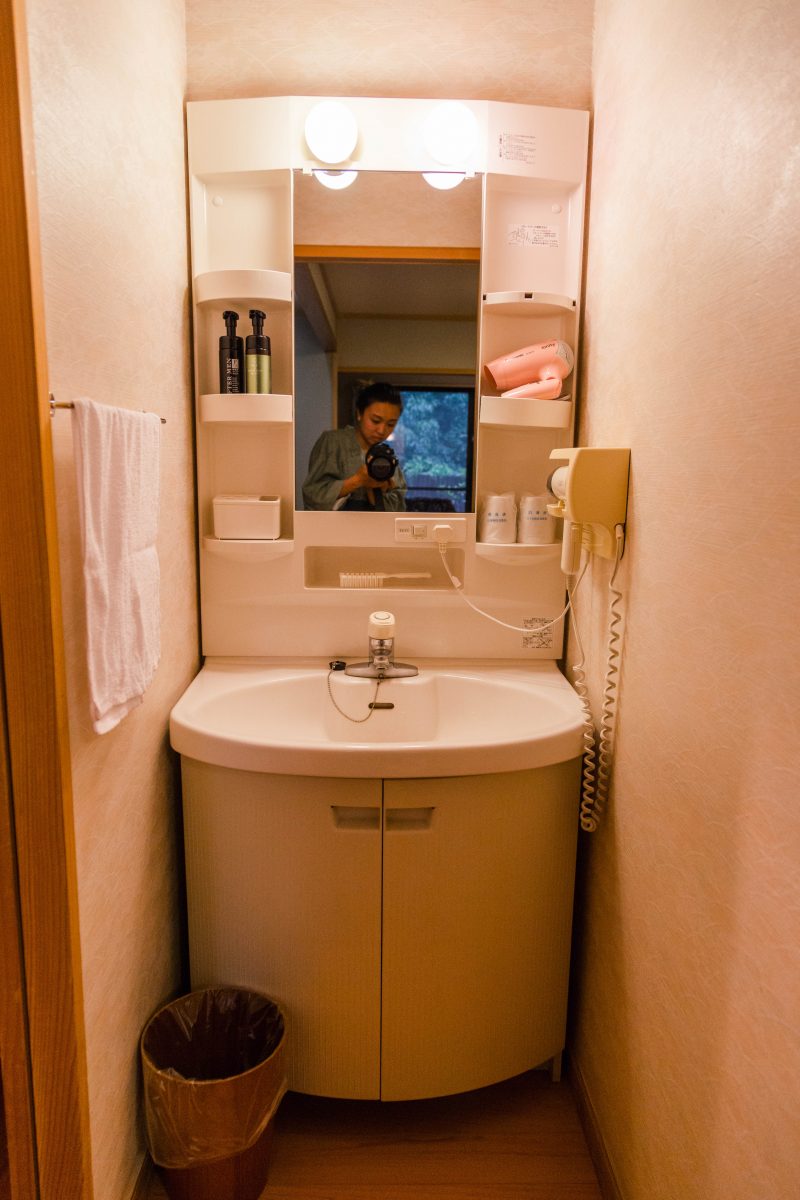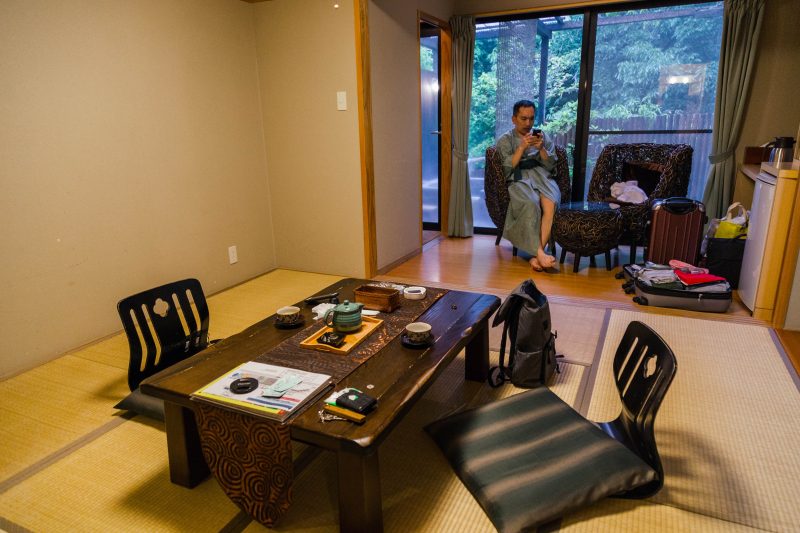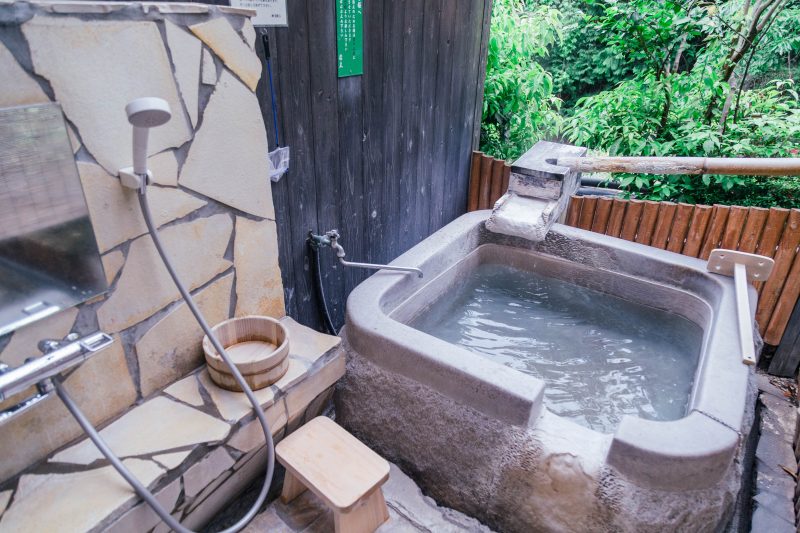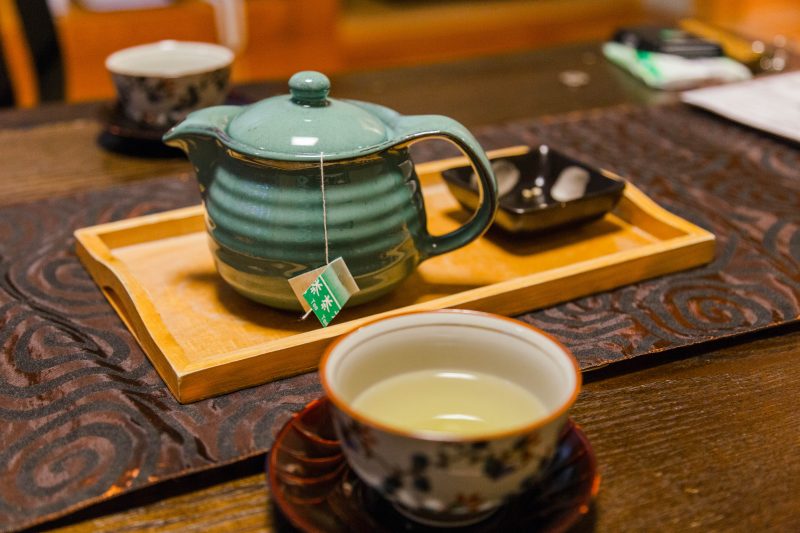 We got set dinner and breakfast meals included in our room package so we got to spend more time at the ryokan instead of looking for a place to eat in town. The dinner was a delicious multi-course kaiseki meal, where the dishes definitely felt more high-class than the other ryokan we had previously stayed in in Hakone. We got our own semi-private dining room for both meals, with horigotatsu seating (where the ground is sunken beneath the table for your legs to stretch out). I have to say, there is nothing quite like dining in a yukata (a lighter, casual kimono), though I think Tie might've accidentally flashed our poor waitress at one point.
That night, we listened to some old-school JPOP on the TV in the room and had the most comfortable sleep on our futons. It really makes me want to line our floors back at home with tatami mats so we can do the same. The following morning, we went to the same dining room to have our healthy breakfast set. Wedging this onsen break in the middle of our trip was a great idea; we always feel super rejuvenated afterwards. Next, we're off to Fukuoka!