When we first arrived in Shinjuku, it was really late at night. Originally we were planning on having a late dinner at Omoide Yokocho (aka "Piss Alley"), which is known for their yakitori (grilled chicken skewers). But all the stores were closing down so we opted for Coco Curry instead. Japanese curry isn't like the yellow curry you might be thinking of. I feel it tastes more like mildly spicy beef sauce. And it tastes great with a meat patty, eggs, and rice. Coco Curry is a chain restaurant in Japan, so I'm not too sure how the quality is compared to regular restaurants. We'll be back for more curry this time so I'll let you know then! Japanese curry is actually something that's less common here in New York, but you can definitely find it in the East Village.
Another popular staple are gyoza, which are grilled dumplings. Our favorite place to get it is in Shibuya at a restaurant called Harajuku Gyozarou (原宿餃子樓). Lots of foreigners go there for lunch, so you can expect to see a line outside. But they serve you quickly, so the wait is generally not too long. There are Japanese menus on the walls, but they also give you an English version. Everything is pretty cheap. I think we must've ordered over two dozen gyozas and some side dishes like bean sprouts. It might be a little hard to find so you can refer to this guide for directions.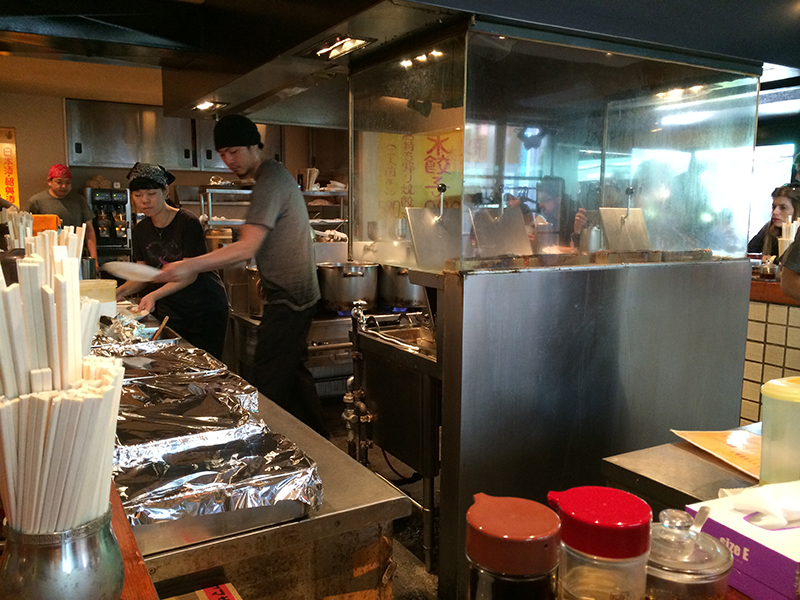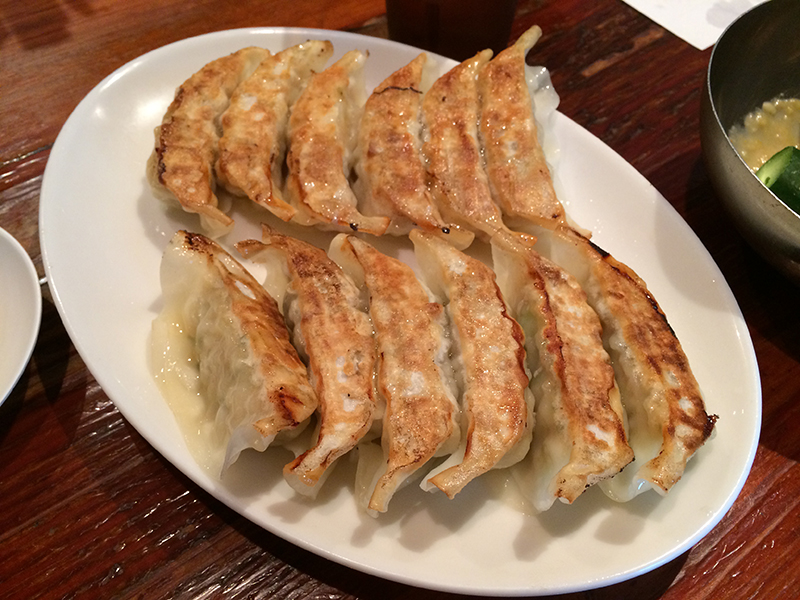 On our way to the Ghibli Museum, we stopped by a conveyor belt sushi place near Kichijoji Station. The name escapes my memory, but there's a bunch of restaurants once you exit the station. It's on a narrow street, and I say narrow because a bus runs through it and has to constantly honk at unsuspecting pedestrians. It's the same bus we took back from the Ghibli museum. All the sushi tasted fresh and were around 100¥ a plate. Lots of older Japanese people eat there during lunch hour. There was such a variety of seafood there that I did not recognize half of the stuff. Definitely not the regular salmon and tuna variety you find in America (though they have those, too). But at 100¥ a plate, why not just try it anyway?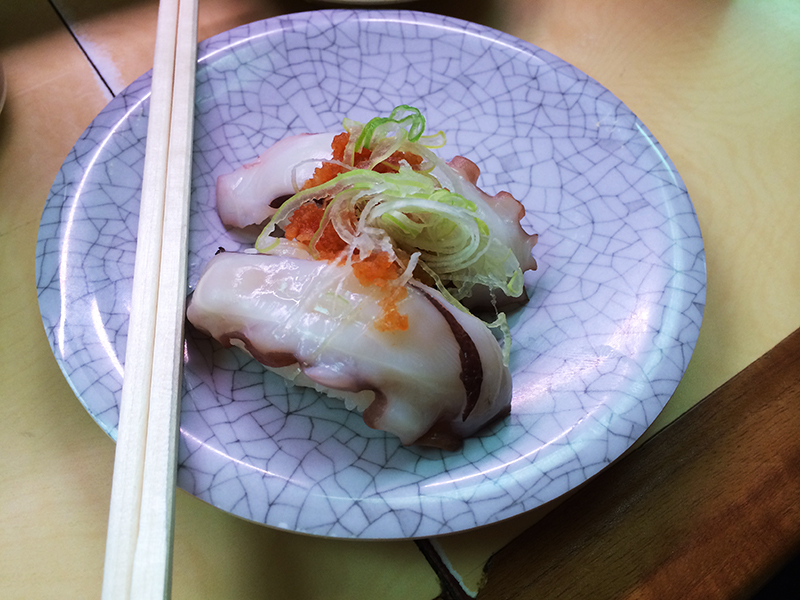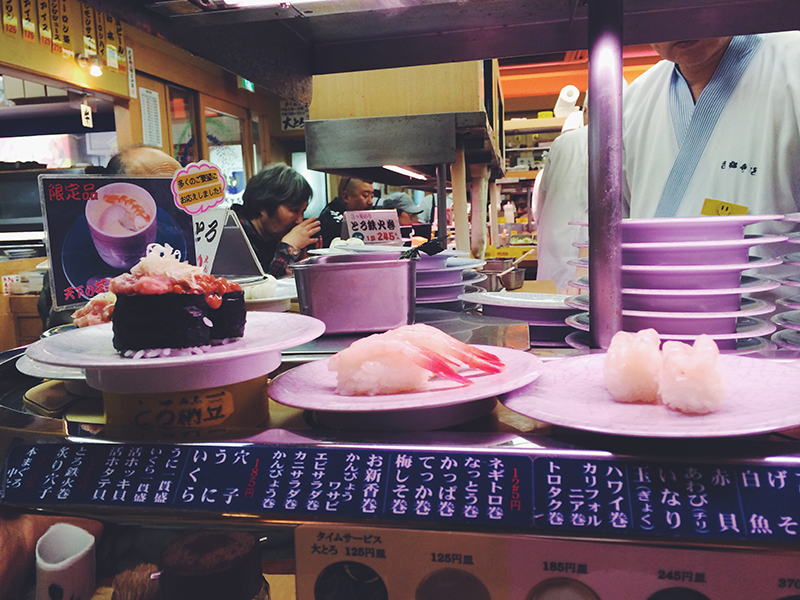 Another place for fresh sushi is at Takewaka. We went to the store in Nishi Ikebukuro. There were a lot of Japanese businessmen there with their clients. You can either eat around the bar along the giant fish tanks or by one of the traditional lower tables on the sides. If you don't want to be around cigarette smoke, I would suggest choosing to sit around the tank. The menu was in Japanese, but if you ask the waitress she'll explain what it is in English (to some degree). We ended up kind of just pointing at random things on the menu, but it turned out just fine!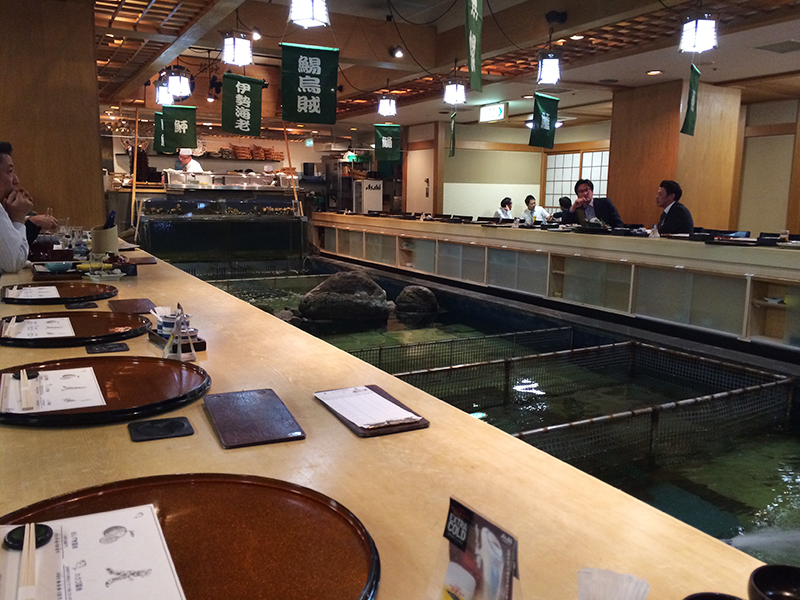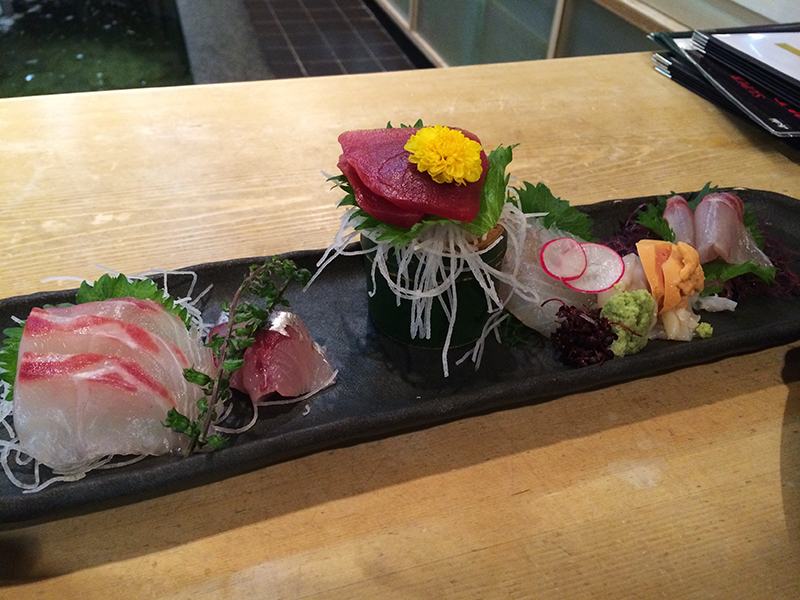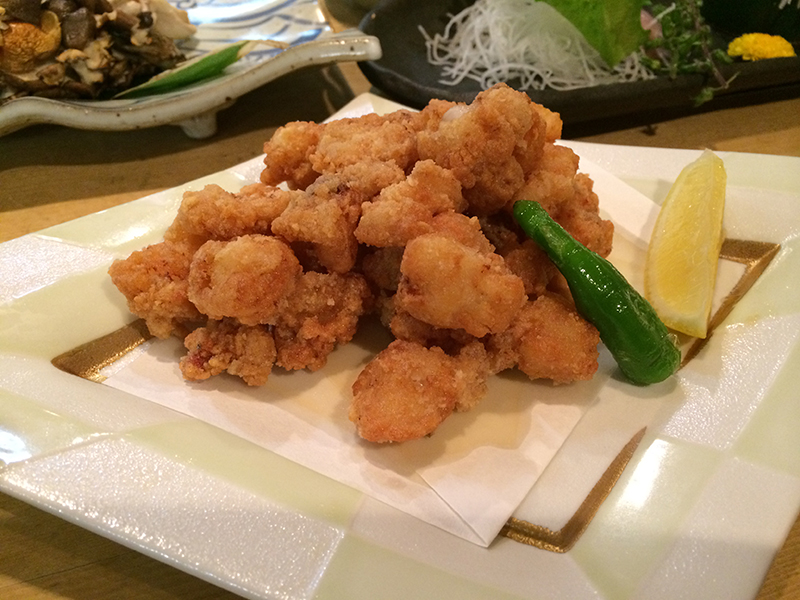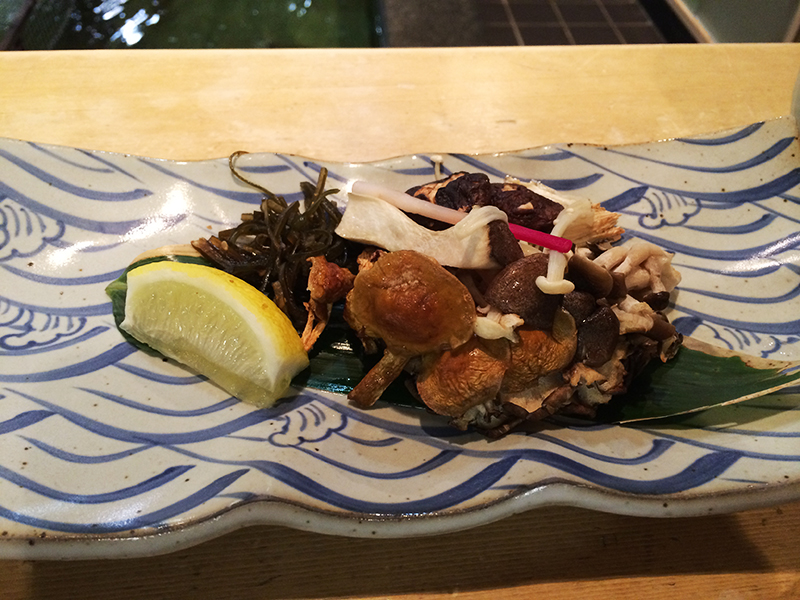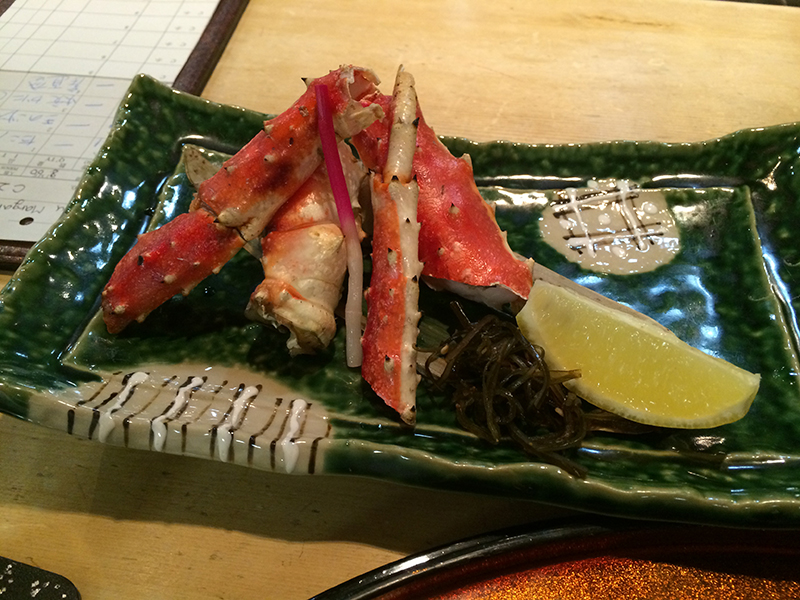 On the day we were visiting Kaminarimon, my friend Cat took us to a great 150-year-old tempura restaurant nearby called Sansada. There's a line going down the stairs, but the wait wasn't excruciating. We got a table inside a room (you have to remove your shoes prior to going in). The tempura bowls are fantastic, and very different from the tempura I'm used to as they're more soggy. I also got a chiraishi bowl because I didn't think I could just eat tempura for lunch. It's a bit on the pricier side, but nothing exorbitant. Worth a try if you're in the area visiting Senso-ji Temple!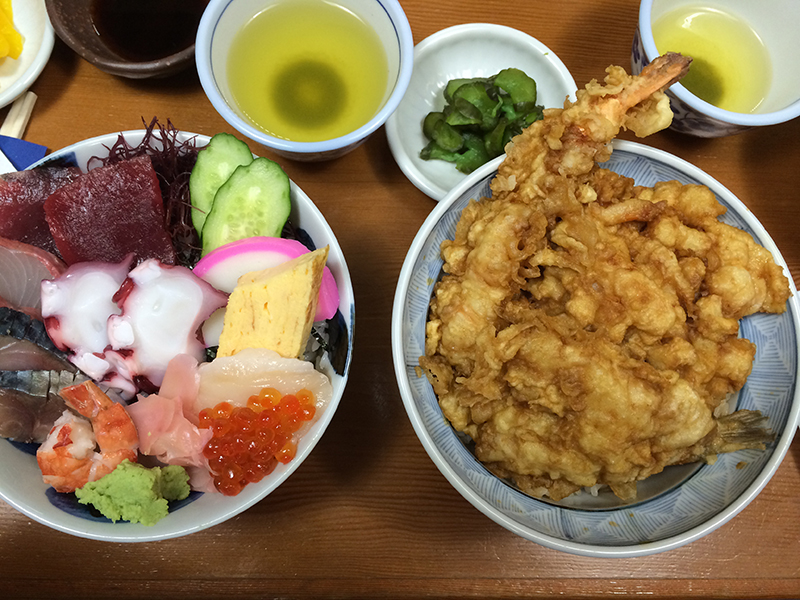 Also around Kaminarimon is the Nakamise Dori, which is a street lined with gift and food stands. Look for an arcade nearby – the stores inside sell a bunch of snacks and often offer free samples. The Japanese rice crackers, "senbei," make great souvenirs. They come in a variety of flavors and usually have deals such as buy two packs get one free.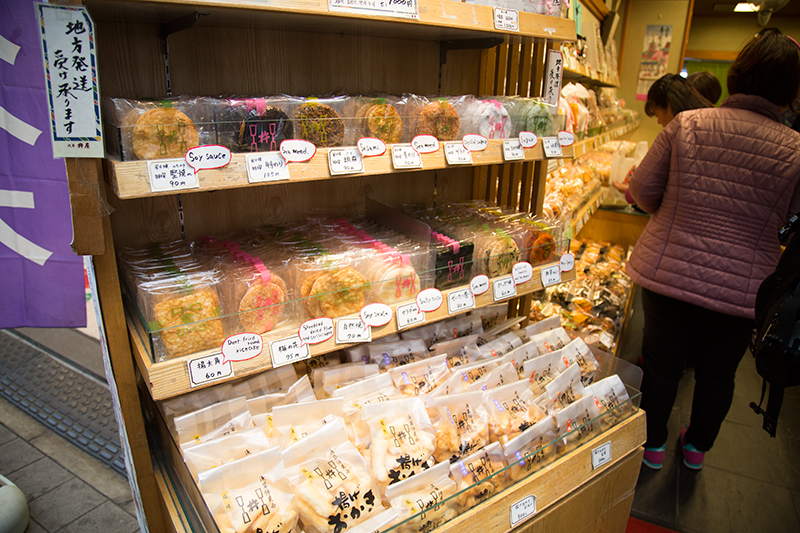 You can also find taiyaki in Nakimise street, as well as in many other places all over Tokyo. They're fish-shaped cakes that have filling such as red bean paste and custard inside. The Japanese waffle/pancake, if you will. Such a delicious snack for a chilly day. While you wait you can watch them make it. The chef here is adding the paste filling.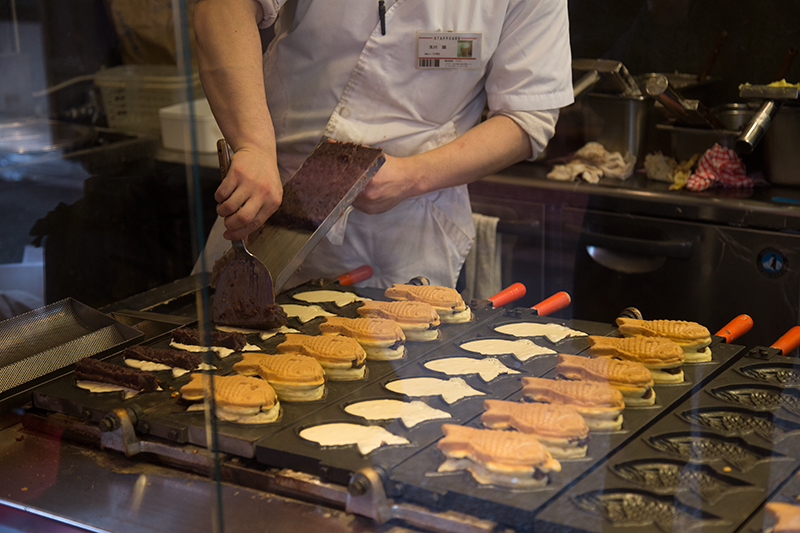 More food adventures will be posted when we return to Japan next week. Until then, enjoy!