I told everyone we were going to Nashville mainly for the food and country music, but the truth is it was mostly for the food. My country music knowledge can be summed up by one Shania Twain album, a handful of Patsy Cline songs, and Fleetwood Mac's "Landslide" (wait…are they even country?). Nonetheless, I was eager to listen to some live music. Tennessee isn't known for its scenic views, but I was surprised it was a popular destination for bachelor and bachelorette parties. Here's what you (or y'all?) can expect.
Honky Tonks
As I mentioned, many people come down to Nashville to party. Honky tonks are bars that play country music, and they line up along Broadway. In warmer weather, they often keep their doors and windows open so pedestrians can hear it from the sidewalk. Move a few steps over, and it's another musician playing at a different honky tonk. Great way to go bar-hopping without thinking, "Haven't I been here already?" It's on from day to night and swarmed with tourists. My friend Roxana went on a pedal tavern, where a group of people ride on a vehicle operated by bike pedals and bar hop while drinking on the "bike." Originally we wanted to visit Bluebird Cafe, where acts like Taylor Swift and Faith Hill were first discovered, but tickets sold out within ten minutes. Womp womp. Good thing all we had to do was walk down the street where music filled the air.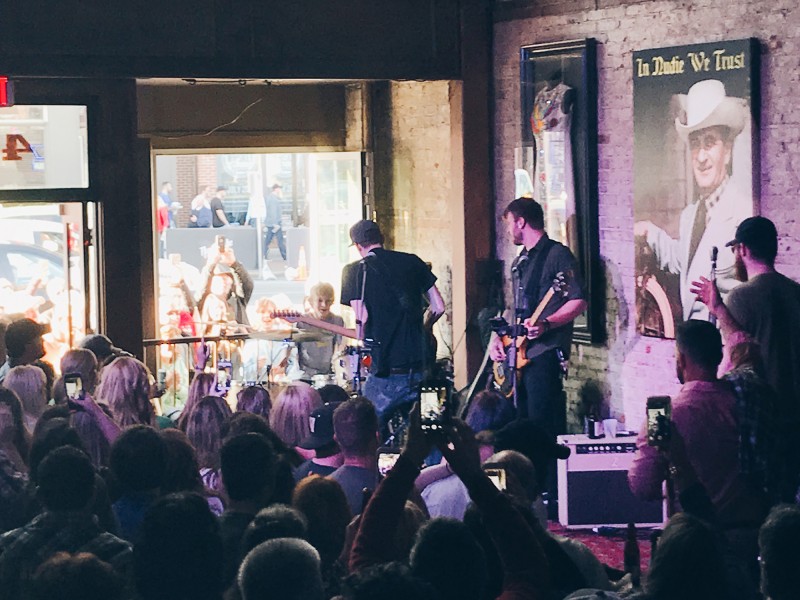 The Parthenon (Centennial Park)
My first thought was, "What?" Why is there a replica of The Parthenon from Athens in the middle of Nashville? Actually, it was built for Tennessee's Centennial Exposition but now serves as an art museum. The surrounding Centennial Park is also a great place to play frisbee, soak up some rays, or feed ducks by the artificial lake (can you say landlocked?). Hate to sound snobby, but I'm going to see the real Parthenon in May :p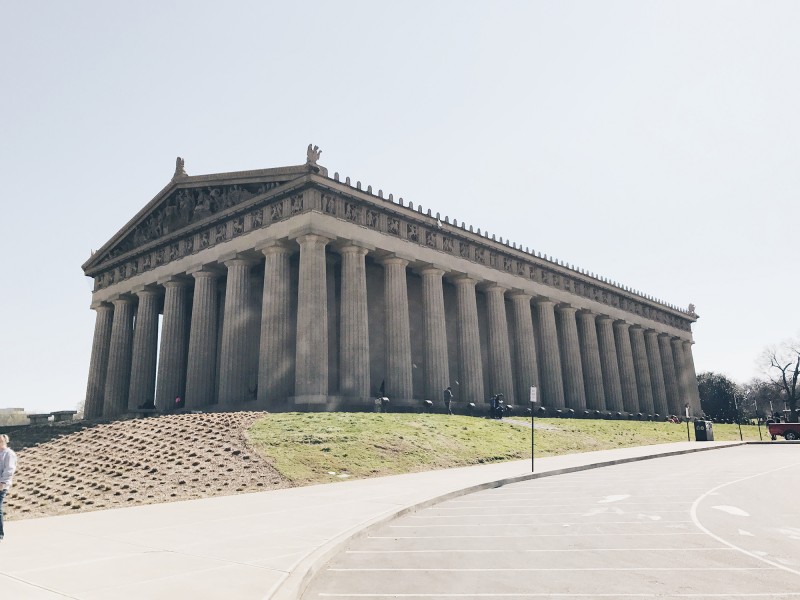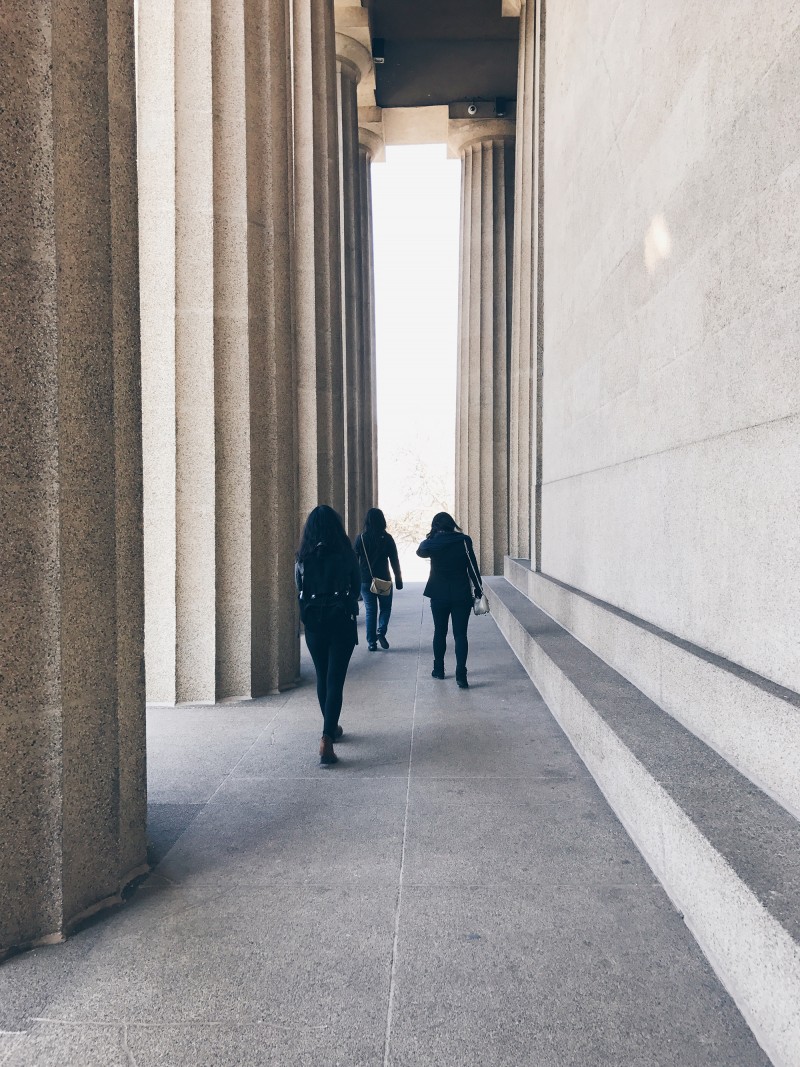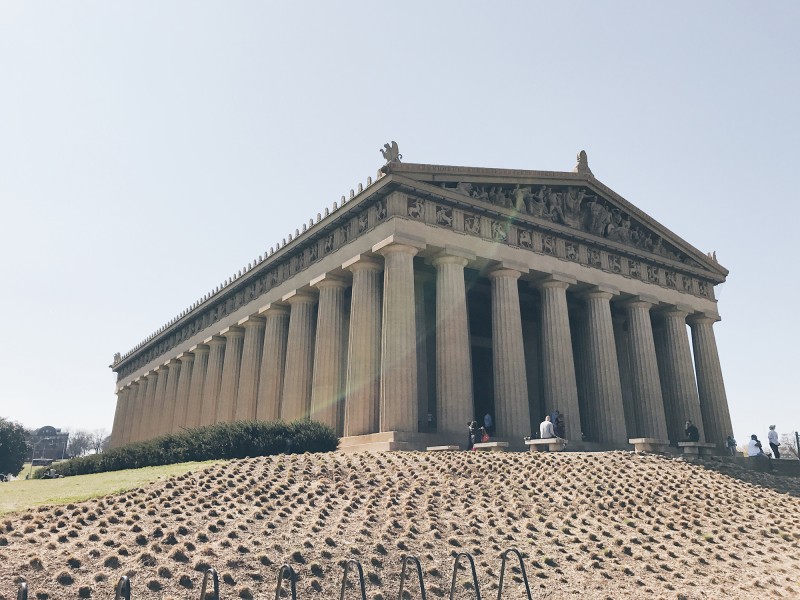 Bicentennial Park
Not to be confused with the Centennial Park, the Bicentennial Park is also located in Nashville and houses war memorials. Adjacent to the Bicentennial Park is also a farmer's market that has souvenir vendors, fresh produce, a nursery, and a food court.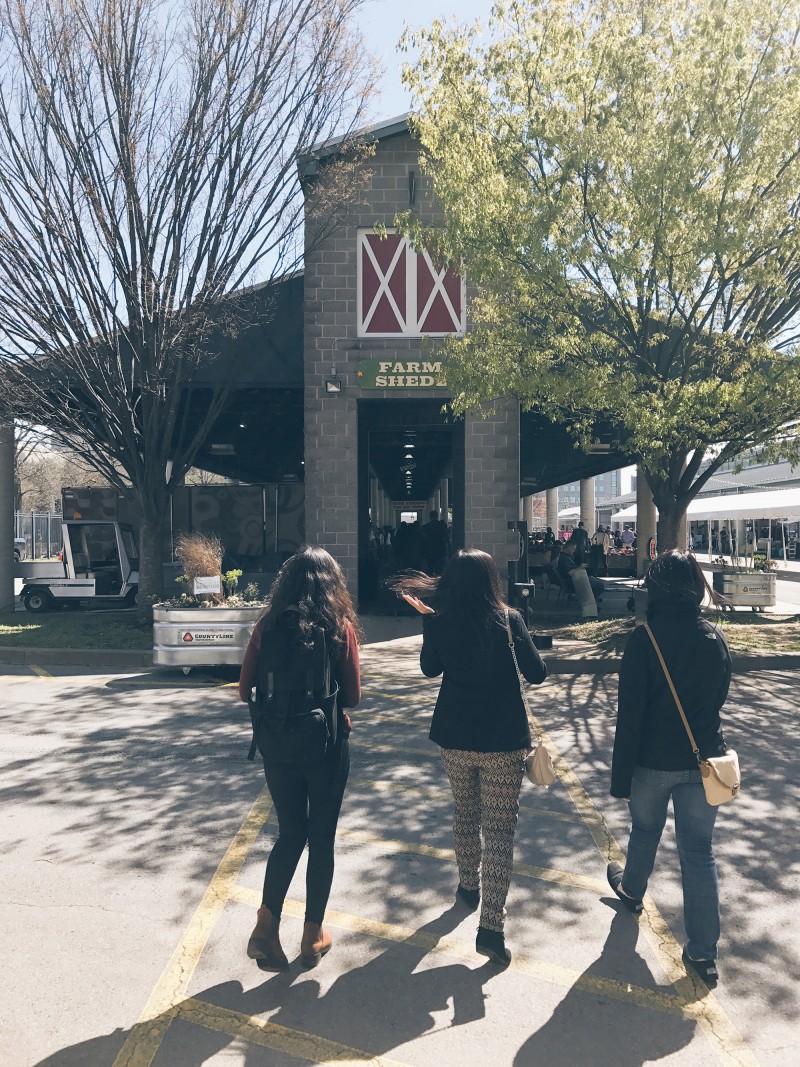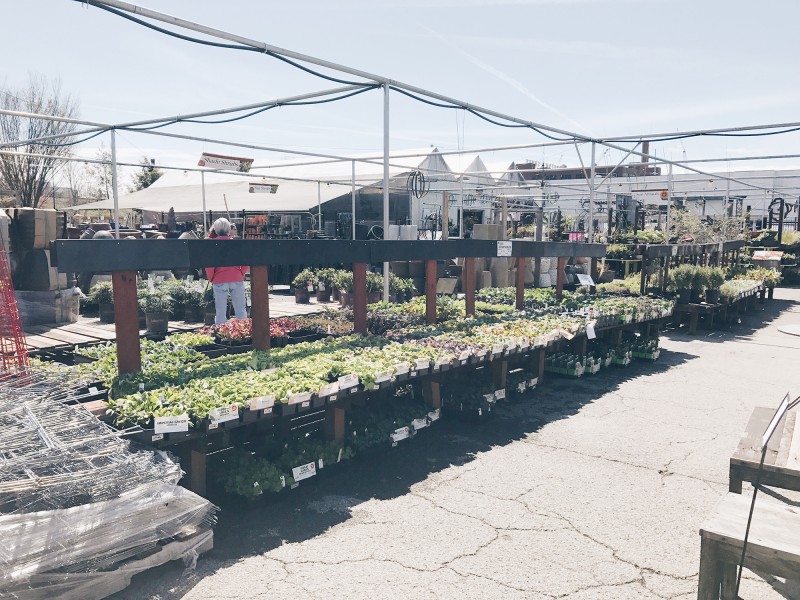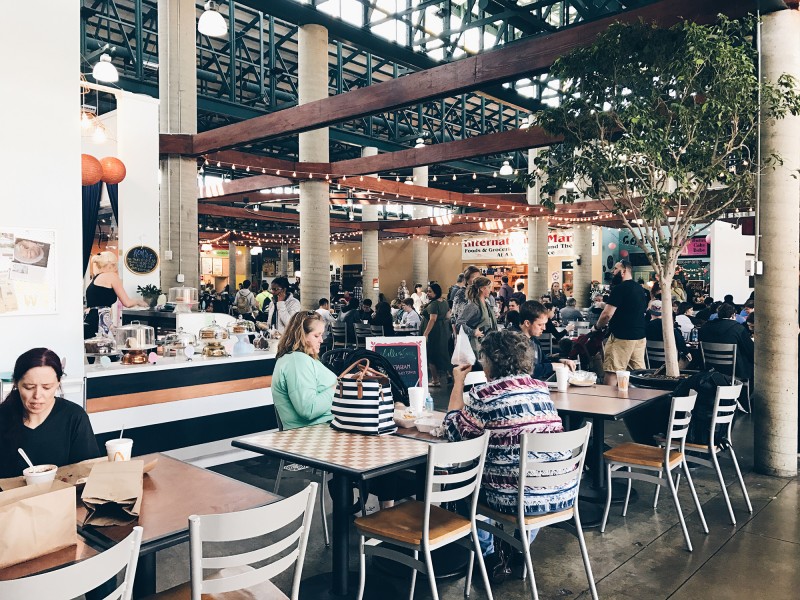 The Frist Center for the Visual Arts
It was a rainy day so we decided to move our Frist visit to Friday. It actually turned out in our favor because on Thursdays and Fridays after 5pm, students get free admission (normally $12 for adults and $9 for students). The gentleman at member services was so kind, he let us in the museum 10 minutes earlier and gave all of us a student discount (without even checking our ID. We felt so trustworthy). We parked our car at the museum lot, which had plenty of spots. If you're not a Frist visitor, it's quite pricey at $2 for every half hour, $6 for every hour, and $3 for each additional hour. If you get a Frist ticket, they will give you an additional slip of paper to insert into the parking meter and then suddenly you pay a third of the price! Woohoo! We stayed for three hours and paid only $4.
The Frist had a special Buddhism exhibit with grotesque artwork depicting the stages of hell, but what drew us in the most was a mansala sand painting created by Tibetan monks. Normally once it's created, the beautiful piece would be destroyed to convey the impermanence of things. But this was on display until May. Roxana liked it so much, she went back downstairs to continue admiring it.Deeper inside the museum was a mixed media exhibit by Claire Morgan. She used remnants of roadkill to display her interpretation of taxidermy. Very beautiful, dimensional art in spite of the glum subject matter. Upstairs was a thorough look into Irving Penn's photography throughout the years, shown in reverse sequential order. As an art director, I do envy the artistic freedom he was given working for clients like Vogue and L'Oréal. Even advertising for lipstick, he was able to put an artistic spin on the model's lips through multiple swatches of color. I also quite enjoyed how we went backwards in time. First I admired his mastery of photography and using it to create many beautiful black and white portraits and colorful still lifes. Then it progressed to more lighthearted photos, like those he took early in his life of the many misspelled signs and barber shops he came across.
I'm overall pleased with the size of the Frist – not too small that I'm unimpressed and not too large that I'm overwhelmed. There's gotta be a dirty joke in there somewhere.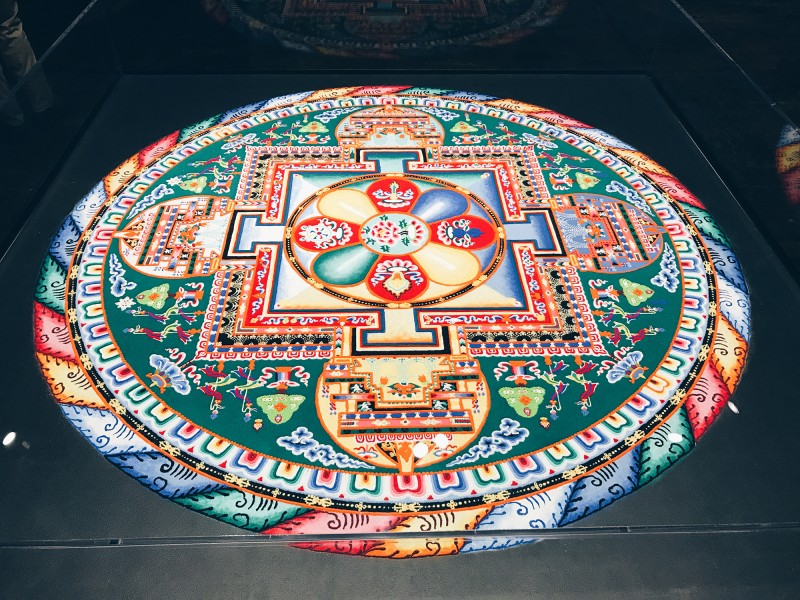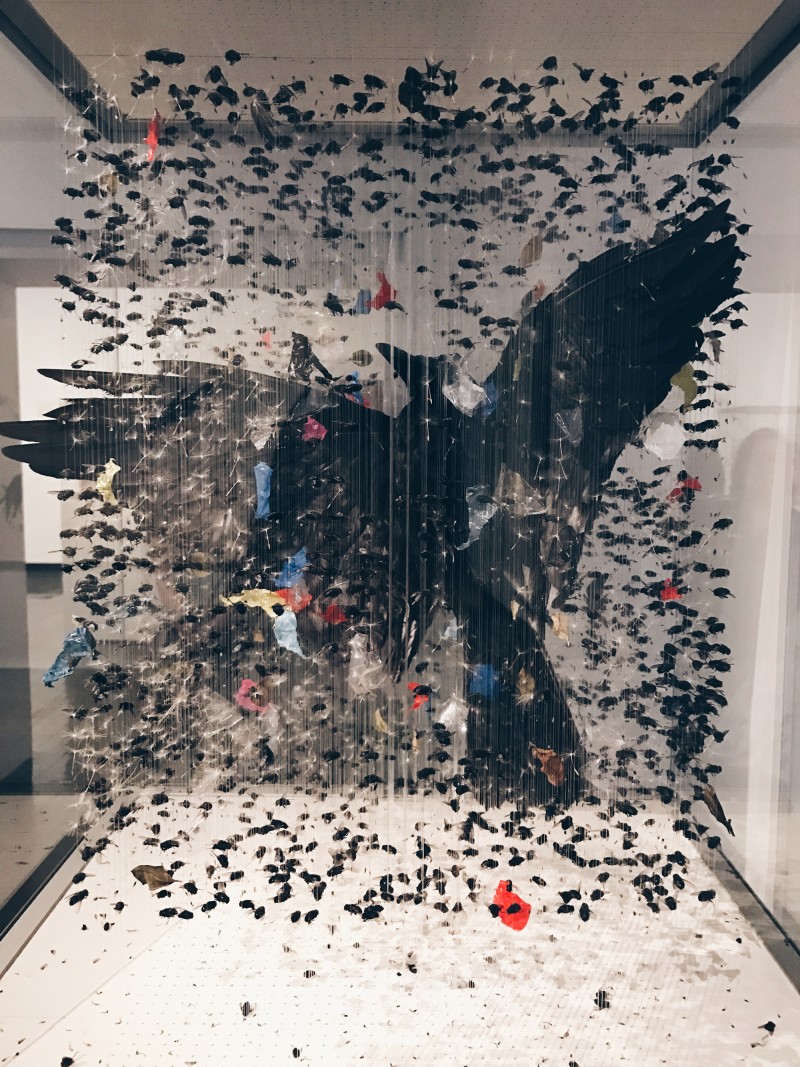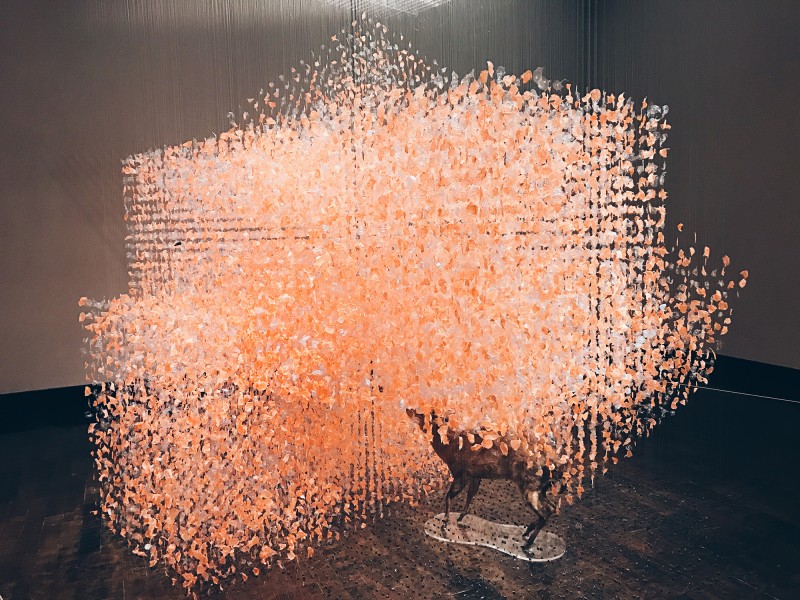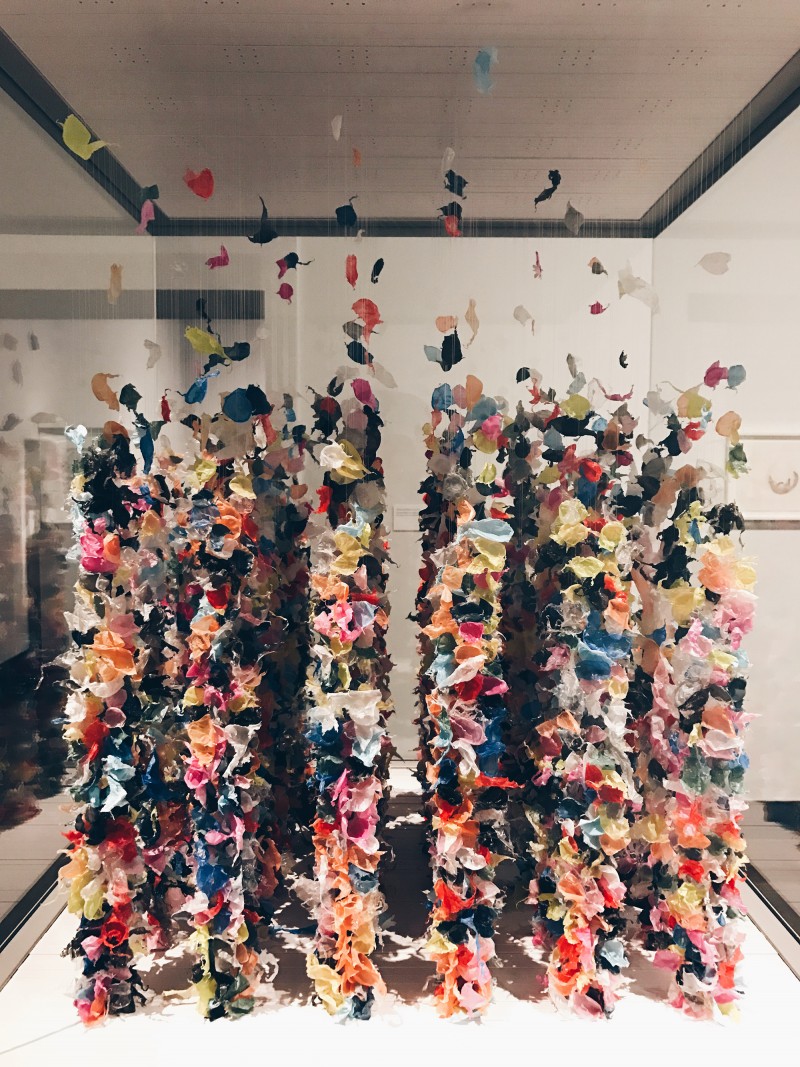 Hatch Show Print
In recent years I've become really interested in letterpress printing, so paying a visit to Hatch Show Print was a no-brainer. It's the oldest letterpress shop in America today and is now aptly located inside the Country Music Hall of Fame. They do tours three times a day, and we bought tickets ahead of time online. Inside the shop are several large presses and posters adorn the walls. Towards the back are massive shelves full of letterpress plates made of wood and metal. I initially wondered if many of the posters would start looking the same if they're using the same plates over and over, but the collection is so vast and impressive that that's probably not the case. Hatch Show Print has strong historical ties to the music scene in Nashville, as they used to be situated across from the famous Ryman Auditorium, the Mother Church of Country Music. As a result, they designed and printed a slew of concert posters for both up-and-coming musicians and superstars like Elvis Presley and Dolly Parton.
I was most impressed by Will T. Hatch's ability to carve an image in reverse, freehand. Not only that, but he made sure no wooden surface goes to waste. Even behind each shelf and cabinet is a wood carving, preserved pretty well considering some are a century old. We also got to test out one of the smaller presses and create our own "Hatch Show Print" print. Wish I could've brought my own plate and press some save-the-dates, hehe…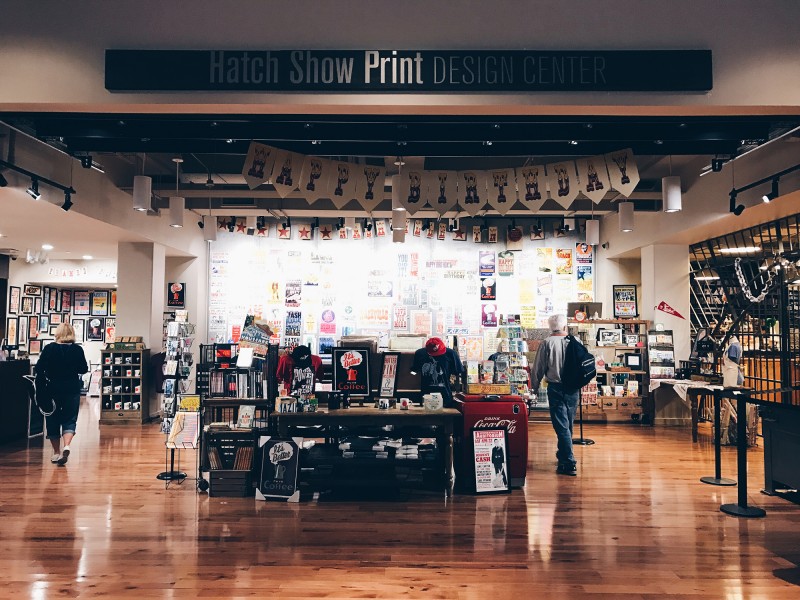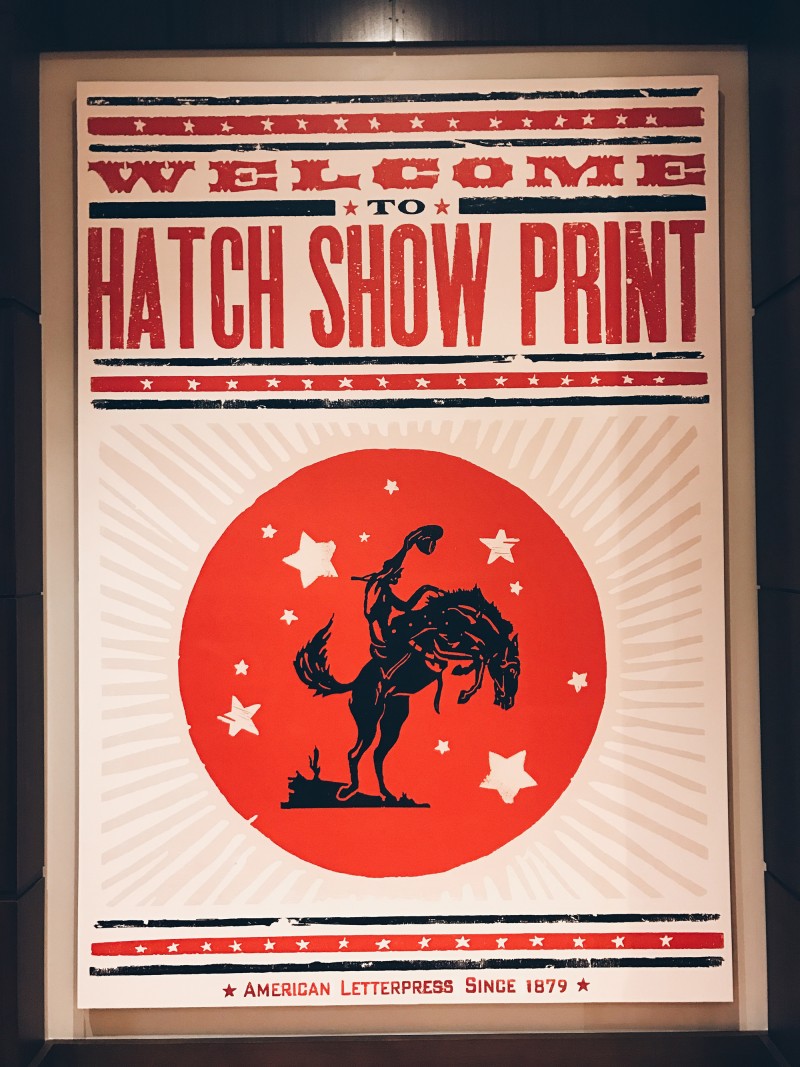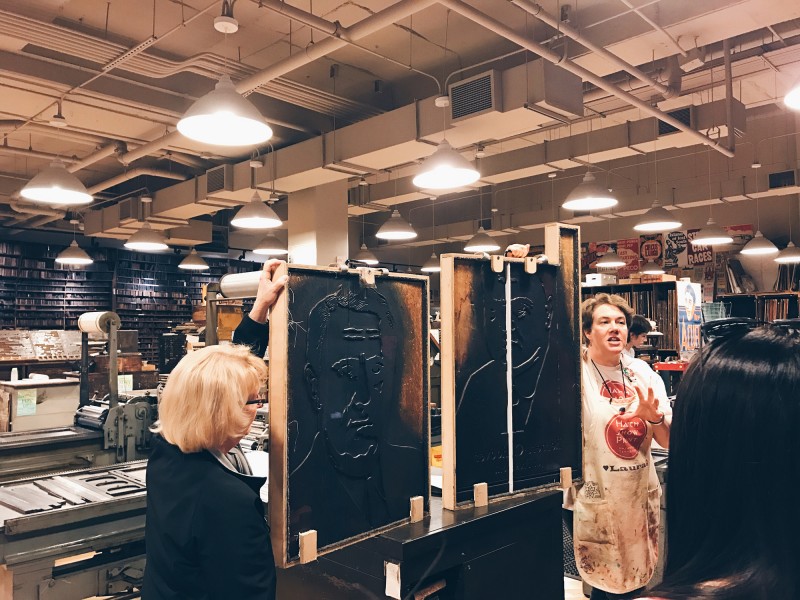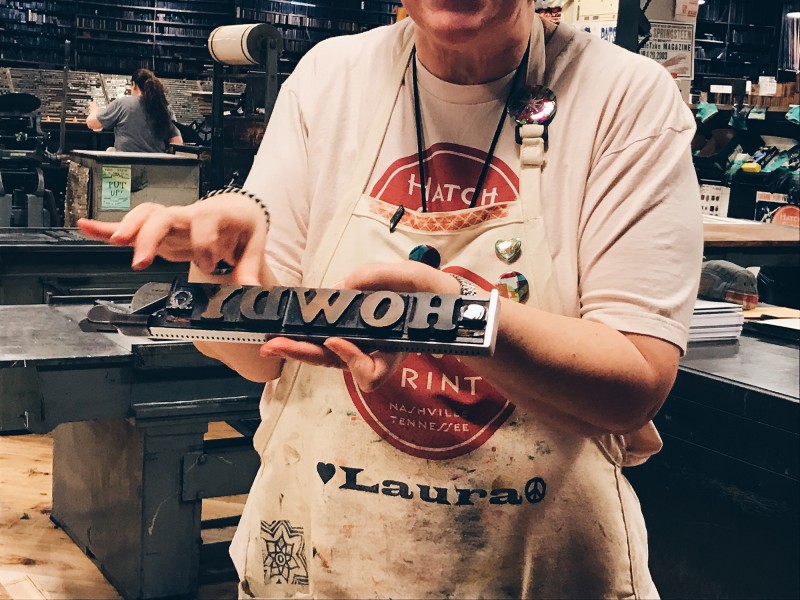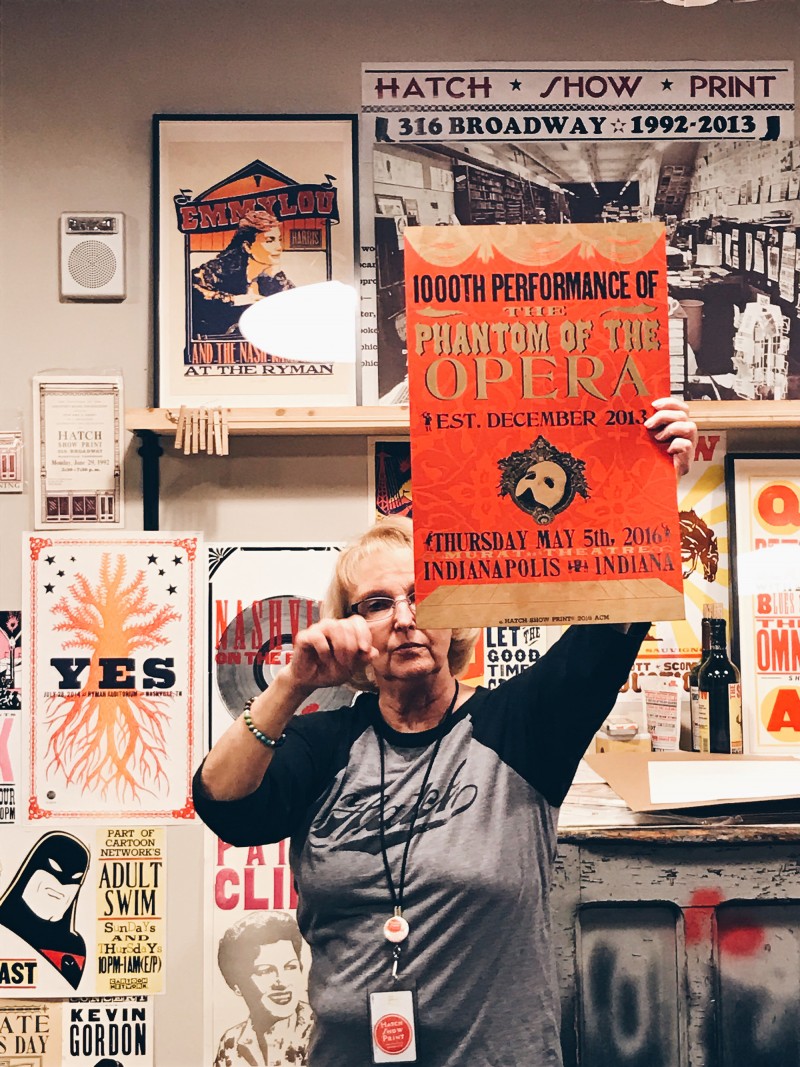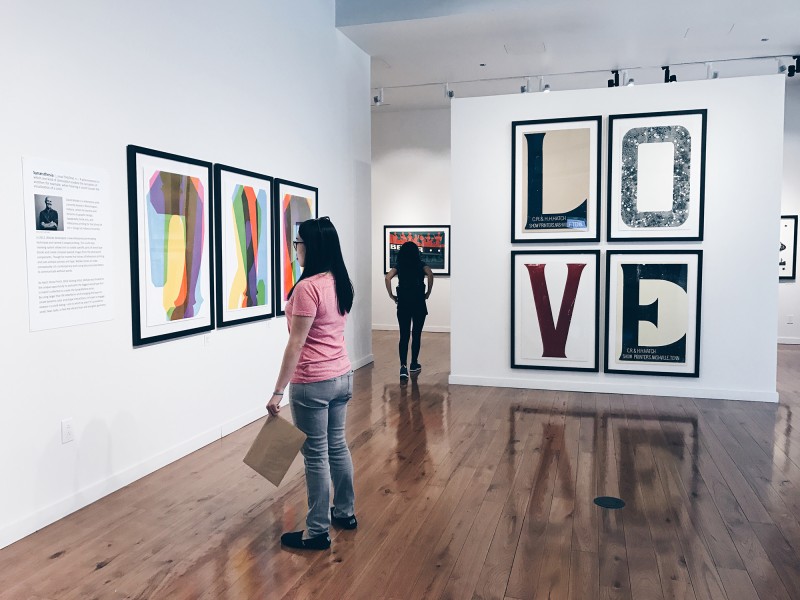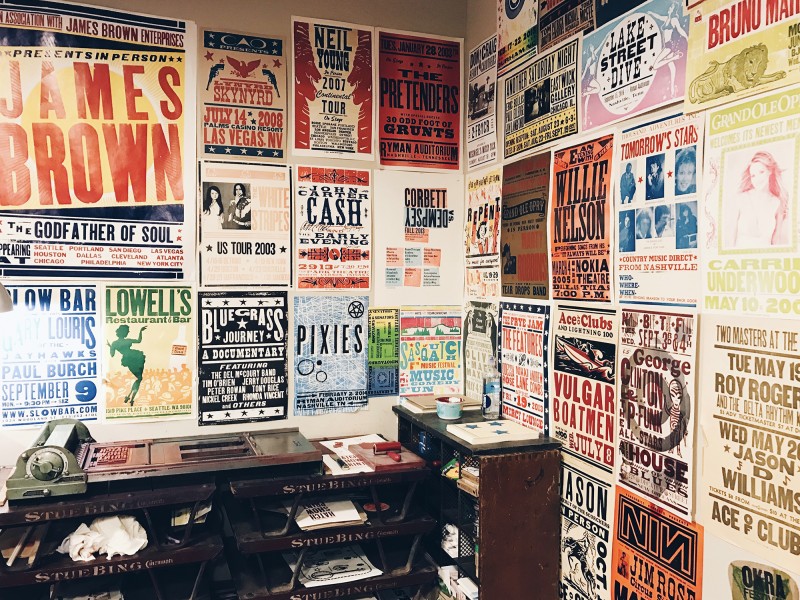 Gaylord Opryland Resort and Convention Center
Gaylord is a chain of convention centers around the U.S. that never struck me as the most exciting places to visit. But the one in Nashville was absolutely beautiful. It was rainy the first day we visited, so indoor activities were key. Parking was a breeze. Instead of paying for the lot inside the resort, we just parked across the street by the massive shopping complex next to the property and walked to the resort via a nicely paved walkway. We spent a few hours inside Gaylord Opryland Resort and the interior is stunning. There is a conservatory filled with many species of flowers and plants. Hotel guests get to emerge from their rooms onto balconies overlooking this massive indoor garden. The glass ceiling throughout allowed the resort to be bathed in sunlight. There was even a cascading waterfall and a small canal offering boat rides (all manmade, of course). Yeah, it's pretty artificial but pretty nonetheless!
Nelson's Greenbrier Distillery
Nashville is home to a number of breweries and distilleries, and since Jack Daniel's was 1.5 hours away, we decided to give Nelson's Greenbrier Distillery a visit. We ordered tickets on their site and before our scheduled time we shopped at the boutique stores inside the converted Marathon Village building, which used to be an automaker. After we were done killing time, the tour began and we were given a history lesson on the distillery. Turns out the founders had closed down the distillery due to Prohibition and it wasn't reopened until nearly a century later, when by chance, the great-grandsons learned of their family's whiskey history. Lucky for them, they were able to locate one of the original recipes through a news article. Kinda takes the magic out of the story a bit. The tour was actually pretty brief, and we were quickly ushered to the bar for a tasting. Let me tell you – rushing a tasting when all the whiskeys were around 94-101 proof is not fun. Did I taste the nutty flavor and hints of honey in the whiskey? Mostly I just felt my throat burn. But if you can handle your liquor better, I say go for it.
Belle Meade Plantation
Now this is the south we're talking about, so a plantation visit should come as no surprise. Belle Meade Plantation was considered the queen of plantations in Tennessee. The mansion looked like a great place to relax on a summer's day, sitting on a rocking chair on the porch. They also had a small collection of old, reupholstered carriages, one of them designed by Rolls Royce. Didn't see any horses, despite the plethora of horse-related merchandise at the gift shop. Of course, the story isn't complete without a visit to the slave cabin by the mansion, and it was nice to see they are making efforts to preserve this part of history by collecting photos and backgrounds of former slaves. Overall, nothing too exciting at the plantation as it was mainly just a large piece of empty-ish land. At least our admission ticket included a short wine tasting towards the end of the self-guided tour. That's some good wine.
The Station Inn
If you want to get away from the loud honky tonk scene, The Station Inn is a nice respite. It features mostly bluegrass musicians, and the setting is much more intimate. Locals there sang along to songs and conversed with friends. We didn't have to pay a cover on a Sunday night either. Some might dismiss the music as being too hillbilly, but the trio of teenagers playing there with the older folks that night were talented, and I could at least appreciate that. One of them killed it on the banjo. You can tell everyone there really just loved the music, and the vibe was totally unpretentious.