Santorini is just as beautiful when viewed from atop the caldera and within the caldera itself. On our second day there, we decided on a whim to go on a yacht tour. Winnie had already booked the morning semi-private cruise with her friends and, without telling her, we booked the same one. It was about 135€ per person on Vista Yachting, which ended up being one of the best-valued activities we did during our entire trip. The company picked us up by our AirBNB and drove us to the port, where we were surprised that it was just going to be us and Winnie's friends. Normally a private tour would be way more expensive (200€+), but we lucked out because no one else booked the same cruise!
The price included hors d'oeuvres and a lunch buffet, towels, five hours of sailing around the Aegean Sea, and swimming gear for excursions. There wasn't much of a guided tour. When we passed by the volcanoes or black sand beach, they were just briefly mentioned. It was mostly just a relaxing activity, laying out in the sun and sipping champagne while American music blasts through the speakers. I have to say, being barefoot on a boat is one of the most comfortable feelings ever.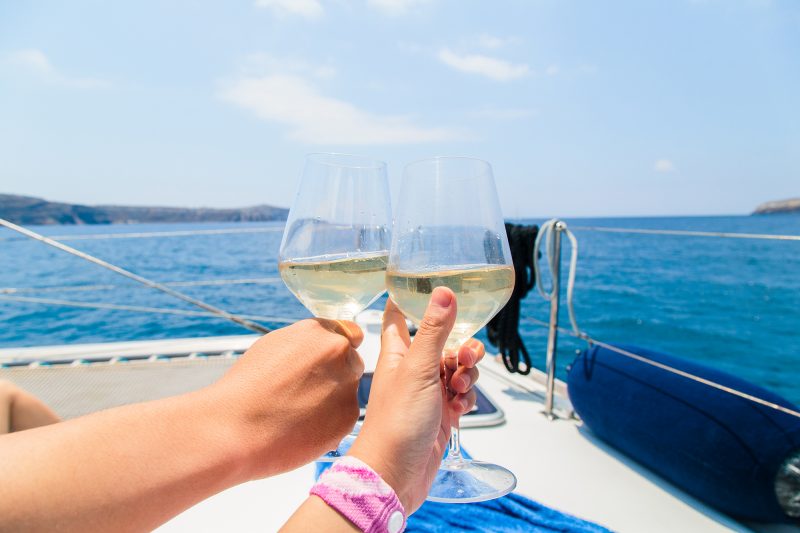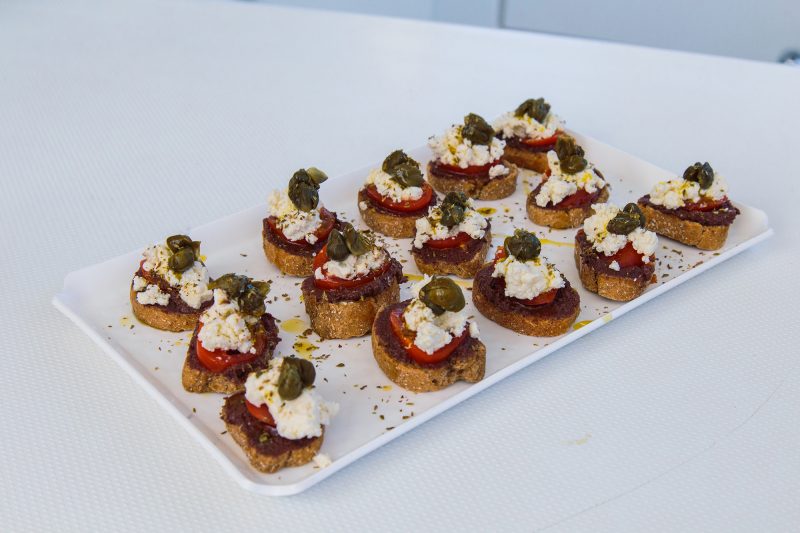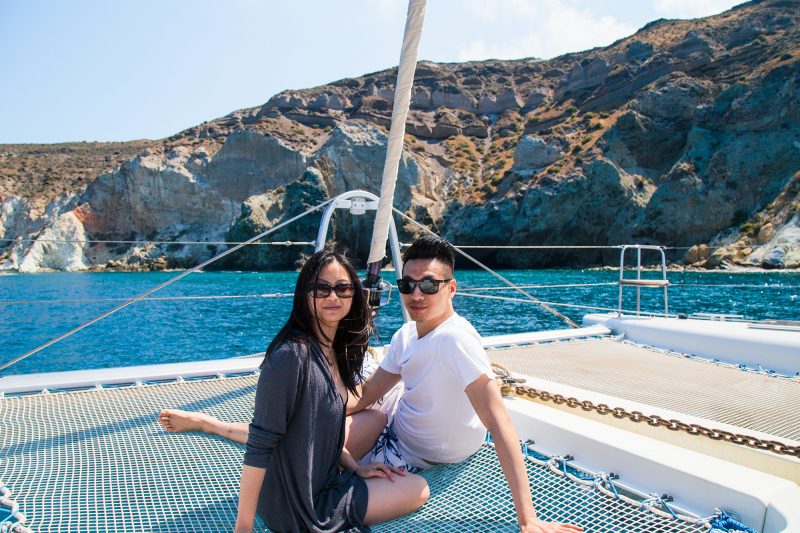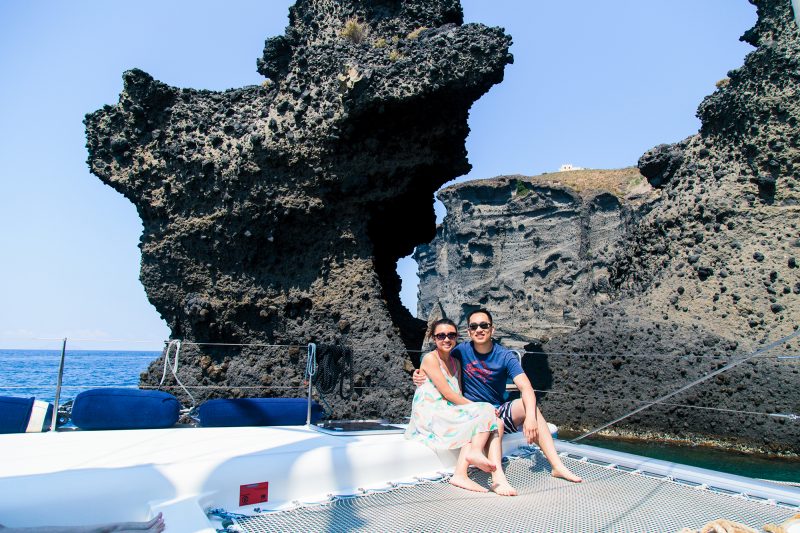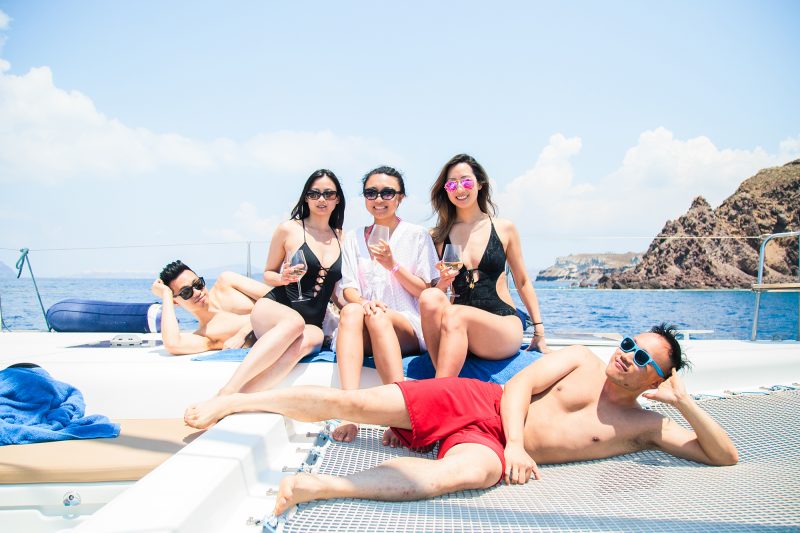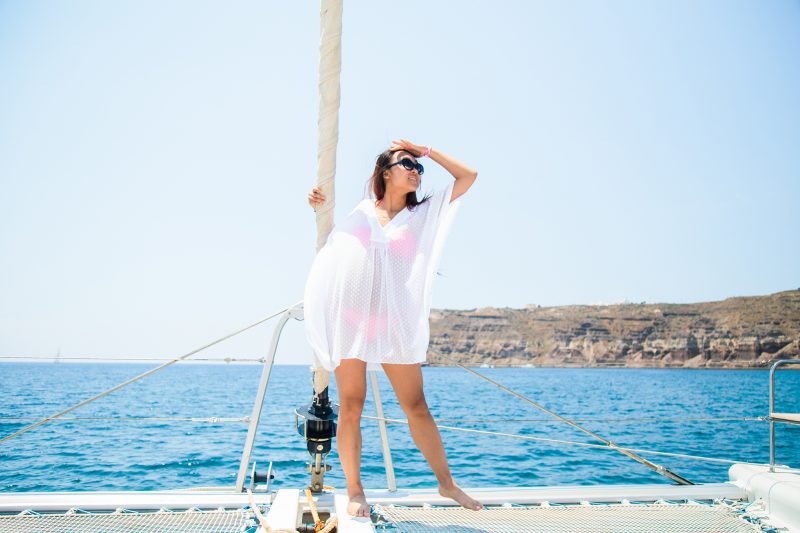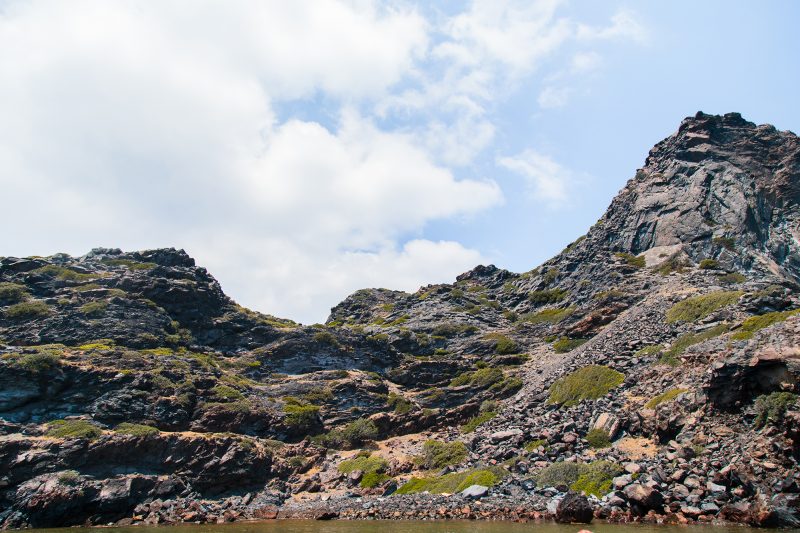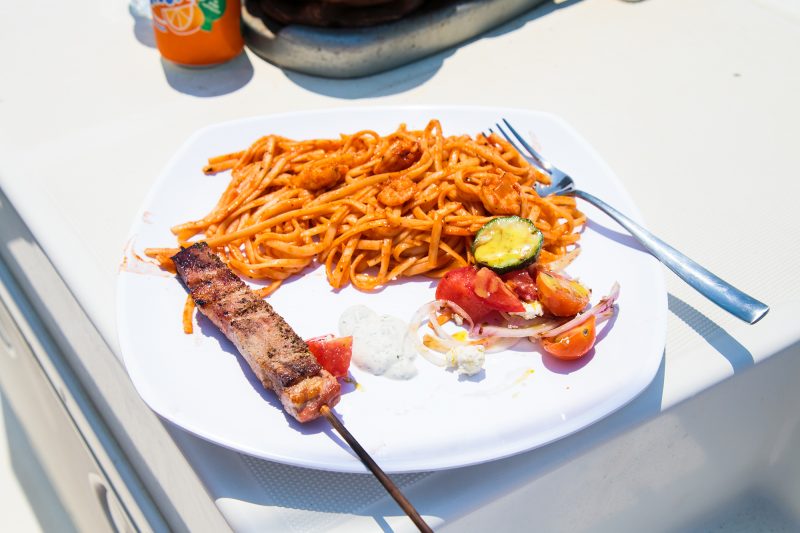 None of us swim very well, and I just can't swim at all. So I was real happy to know that we had lifejackets and flippers on loan from the boat. It was my first time "swimming" in the sea, not being able to touch the bottom. Part of the sea actually merged onto a hot spring so the water got progressively warmer. Only downside was the sulfur stains light-colored bikinis so black is recommended!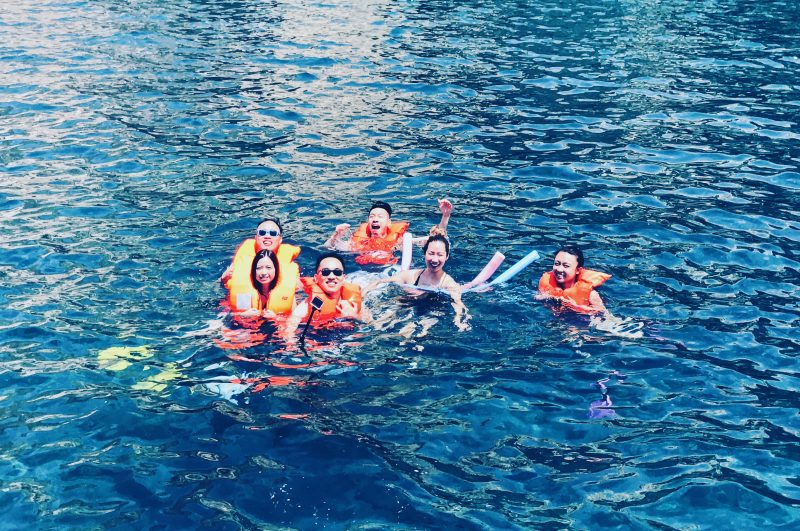 I would've gone sailing again the following day if our trip wasn't so short. When we got back to the dock, we saw a bunch of people piling into the boats for the sunset tour. It looked really crowded, so I'm glad we did the morning one, especially since it got warmer during the middle of the day. Definitely recommend a yacht cruise if you're ever in Santorini!