The next day we took a shuttle from our hotel to Old Macau. The casinos here certainly feel like they are from another era. The architecture was old-fashioned and the chips and tiles were much bigger (again, wish I could've taken some pictures). There were table games and digital games, but overall the casinos were not as grand as the one we stayed at. A lot more Chinese people than westerners.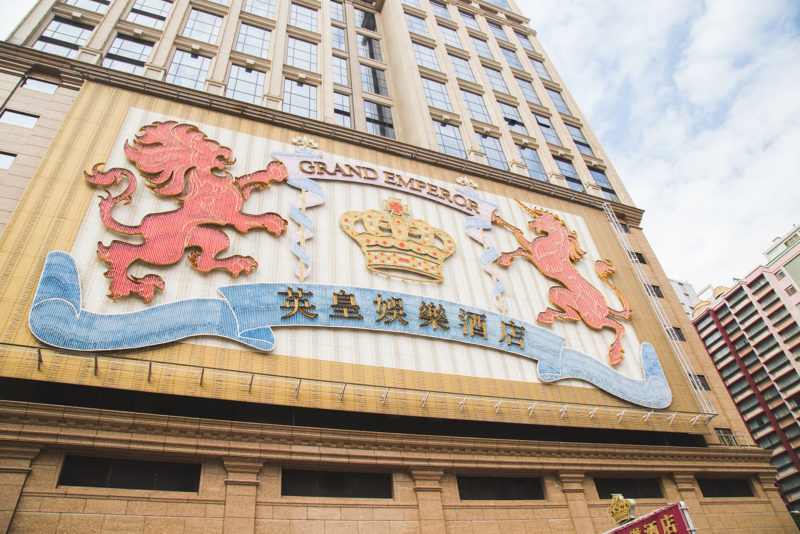 Our favorite things from this side of Macau was definitely the food, though. It's very walkable around here, so we headed to Cafe E Nata Margaret's for some famous Portugese egg custard. It's in an alleyway and there's a line outside which moves pretty quickly. No pictures, though, as I learned after being scolded. Whoops. Hooray cheap, sweet and warm dessert!
In the same alleyway across from the row of motorcycles you'll find a shop which sells amazing pork chop buns (another Macanese must!) and curry fish balls. The place is called 澳門豬扒包:專門店, which translates to "Macau Pork Chop Buns: Main Store." Doesn't get more generic than that. Again, cheap and delicious. I suggest getting the pineapple bun vs. the regular. That was our lunch right there.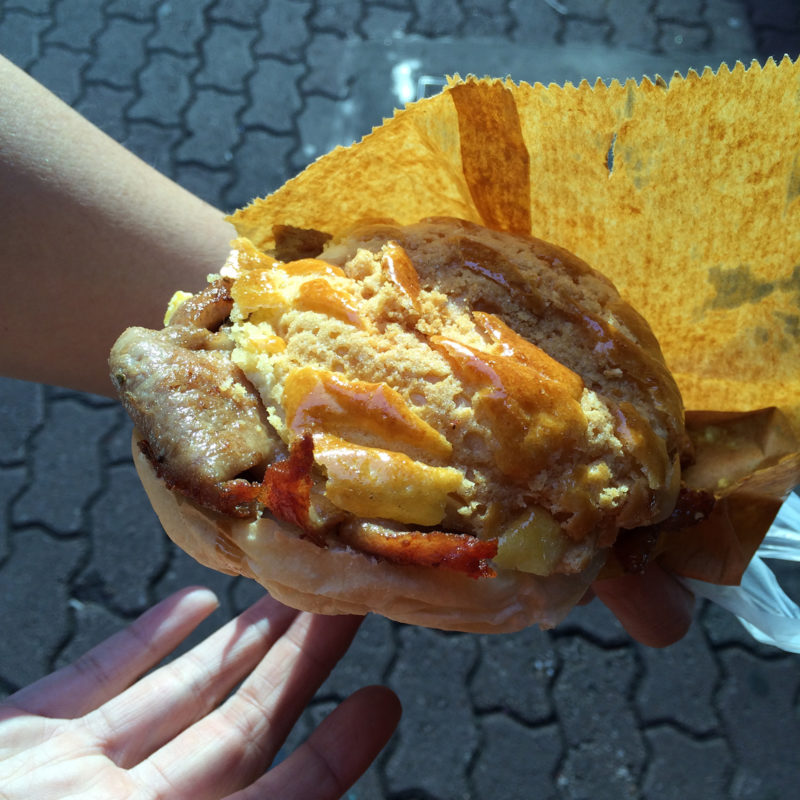 Perhaps the most touristy spot in all of Macau is 大三巴 (Ruins of St. Paul). We hopped in a taxi until the cab driver told us we can just walk over so can we please quickly get out of his car. The road leading up to the ruins was so crowded. Lots and lots of tourists buying almond cookies and jerky (yes, including us).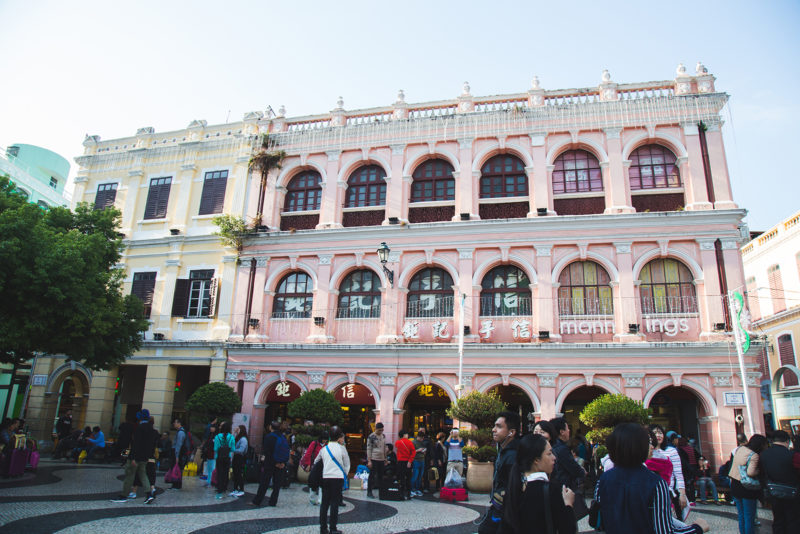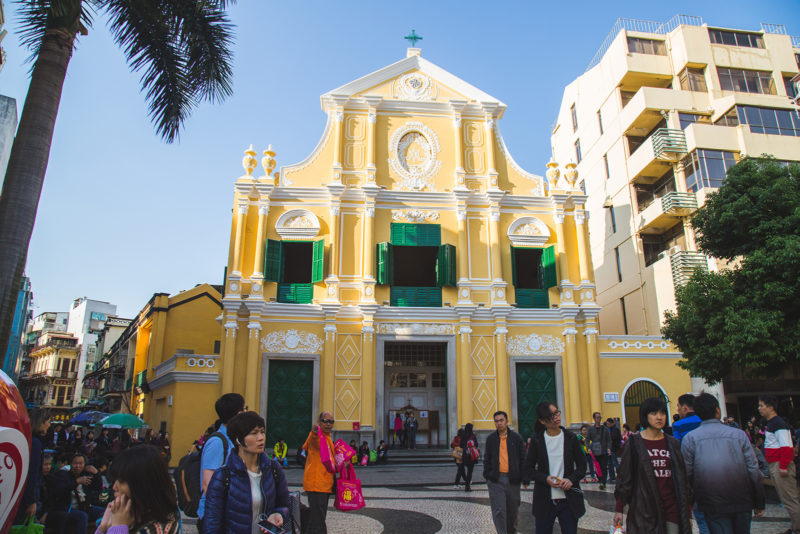 When we finally got up to the facade, it was a bit underwhelming to say the least. Probably because we've already seen a ton of ruins in Rome earlier that year. Still it was jarring to see something so old in Macau, which is constantly building new hotels and casinos.
Like Las Vegas, Macau isn't just about about casinos. There are also a lot of great performances. We bought tickets to House of Dancing Water before we went on our trip. It's located inside City of Dreams and was packed. The acrobatics and choreography were very impressive – they employ some pretty advanced special theatric effects. I felt my stomach churning watching the performers dive from the top of the theater to the pool of water below. People sitting in the splash zone will get pretty wet. It wasn't limited to water effects either – there were even motorcycle ramps and tricks. It is definitely worth a watch, though – spoiler alert – why is it that the Asian girl always ends up with the white guy instead of the often emasculated Asian guy?
Well, that about wraps up our stay in Macau. Wait, no. I must not forget to mention that our ferry ride back to Hong Kong was truly a nightmare come to fruition. The waves were really choppy, with a shortage of barf bags and people throwing up left and right. It was quite possibly the longest hour of my life (Tie tried closing his eyes). Imagine being on a rollercoaster that just kept going up and down the entire time. Yep, some experience.