This post is very near and dear to my heart. Every time I visit Japan, I make sure to stock up on beautiful, quality stationery. Because I do a lot of calligraphy and hand lettering, I'm always interested in trying out new tools and surfaces. I love the product design in Japan, and there are a lot of specialty stores for people who get giddy over pens and paper like I do. There is no shortage of them in Tokyo, so let's dive in and get your haul on!
Sekaido
I never stop by Tokyo without paying a visit to Sekaido in Shinjuku. With five glorious floors of stationery at 20% off, you will be hard pressed to find a better deal anywhere else around town. Popular brands such as Pentel and Kuretake originate from Japan, so it's even cheaper when you don't have to factor in import taxes. They have an insane variety of books, pens, markers, and brushes squeezed into each aisle. You can also get paints, watercolor pans, frames, washi tape, decorative paper, folders, inks, and stickers. If you're an architectural student, they even have supplies for model building. I could probably fill up an entire suitcase just from going to Sekaido. You may consider getting some practical souvenirs there. The store is reminiscent of Pearl Paint, which used to be in Manhattan, and has a ton of well-designed office supplies.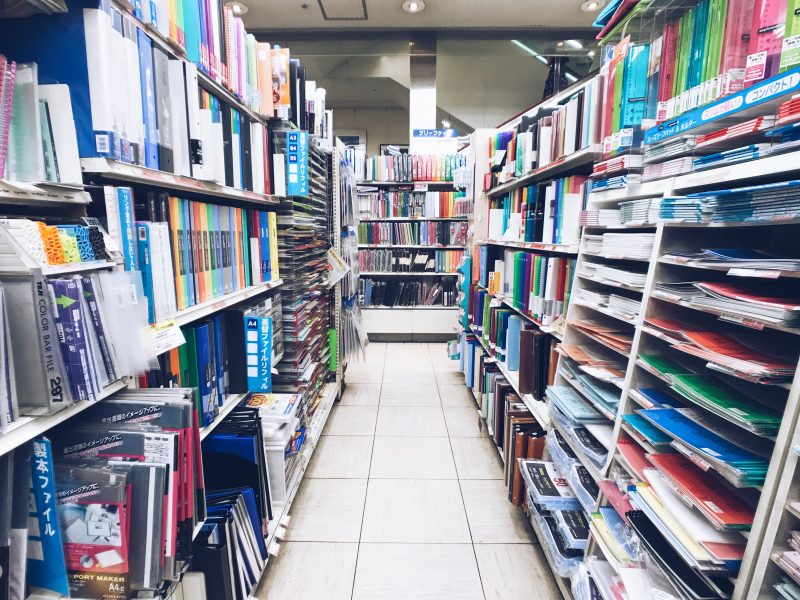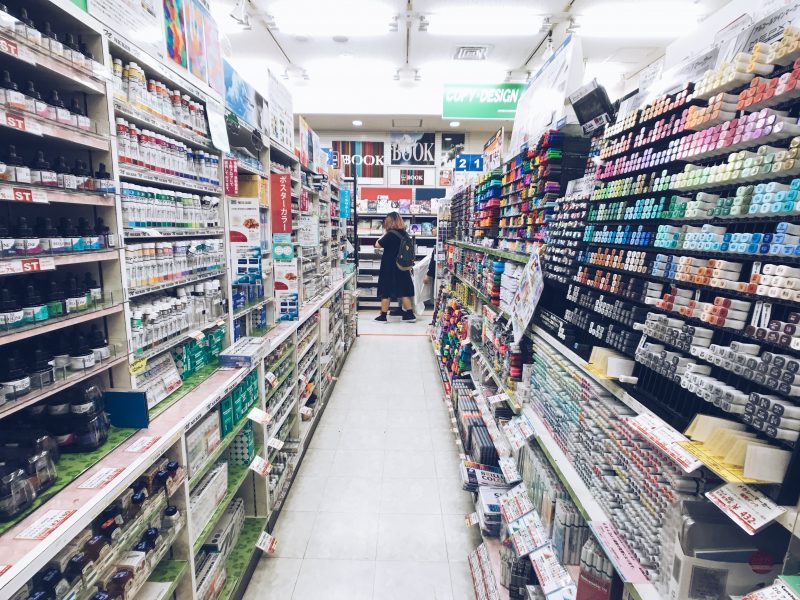 Itoya
Itoya has been around for over a century, with multiple locations around Tokyo (the multi-level flagship store is in Ginza). While Sekaido has a very casual student vibe, Itoya feels a bit more upscale with its lovely product displays and curated wares. Still a great selection of goods, though it is slightly pricier. They do have experts on hand to help you out, if you're looking for the perfect luxe fountain pen (some of which can run past $1000!). It is especially great for purchasing gorgeous washi (Japanese paper). If you just want a beautiful souvenir, there's an amazing floor of home goods, too.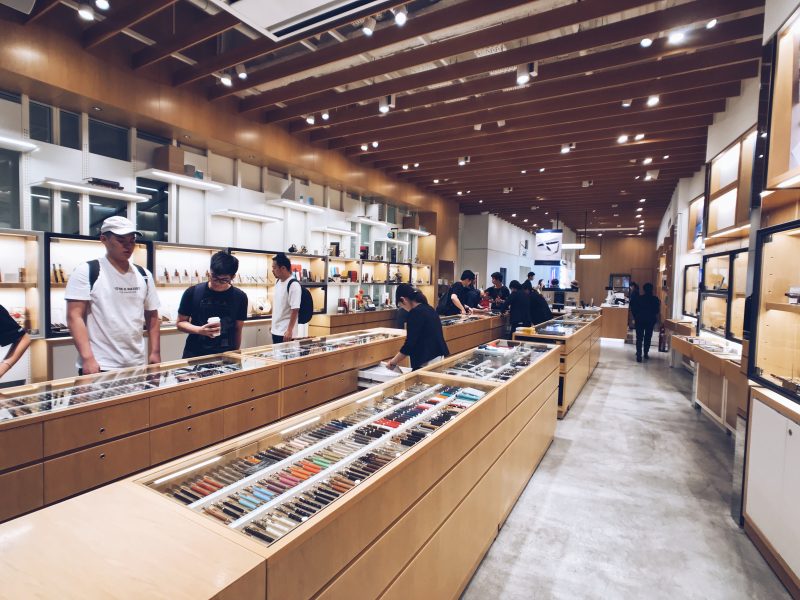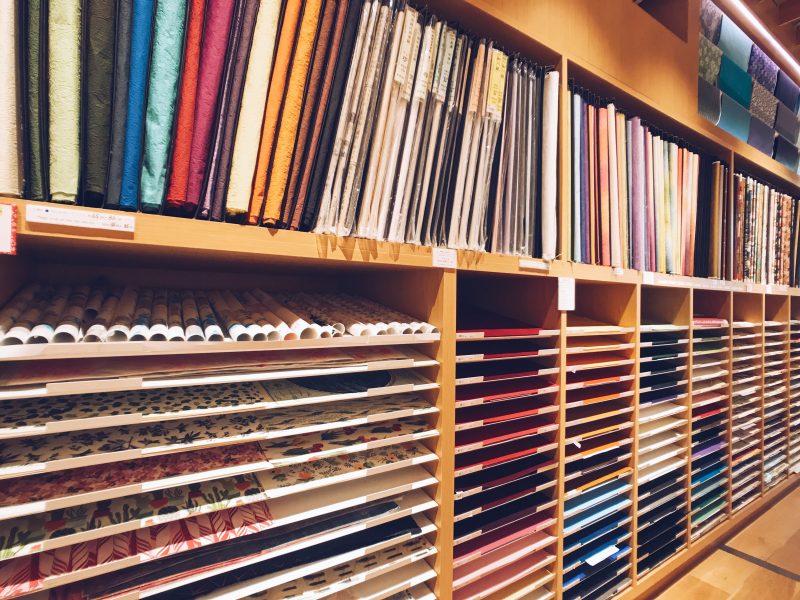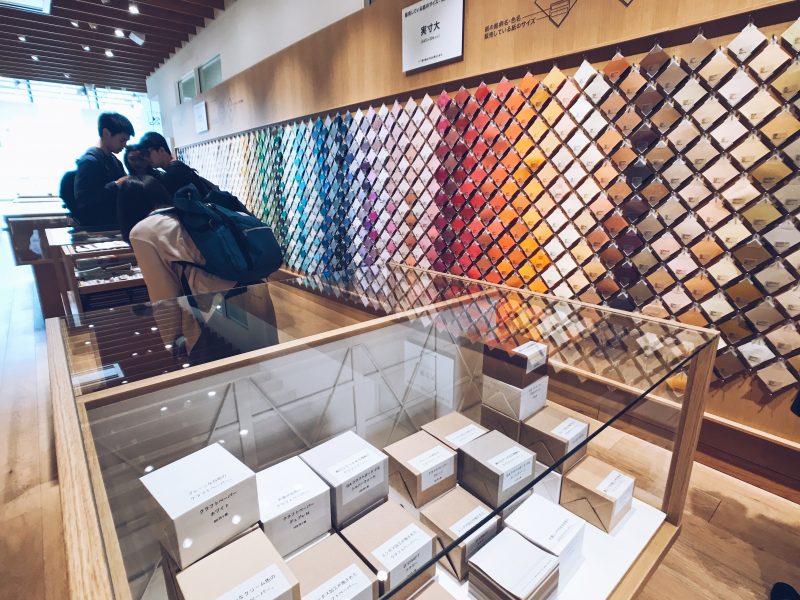 Tokyu Hands
Tokyu Hands is kind of like the Japanese Target. They carry all sorts of miscellaneous household goods, as well as a healthy selection of arts & crafts. Aside from your standard pens and notebooks, I've also purchased stamp-making supplies (rubber pads, carving tools, wood mounts, etc) so they can have some niche items, too. I was looking for an acrylic circular disc for an impromptu calligraphy project and actually found one there. We like visiting the giant Tokyu Hands in Shibuya, though they have branches all over Japan. Even if your friends and family are not interested in stationery, you can still find some neat tax-free souvenirs there.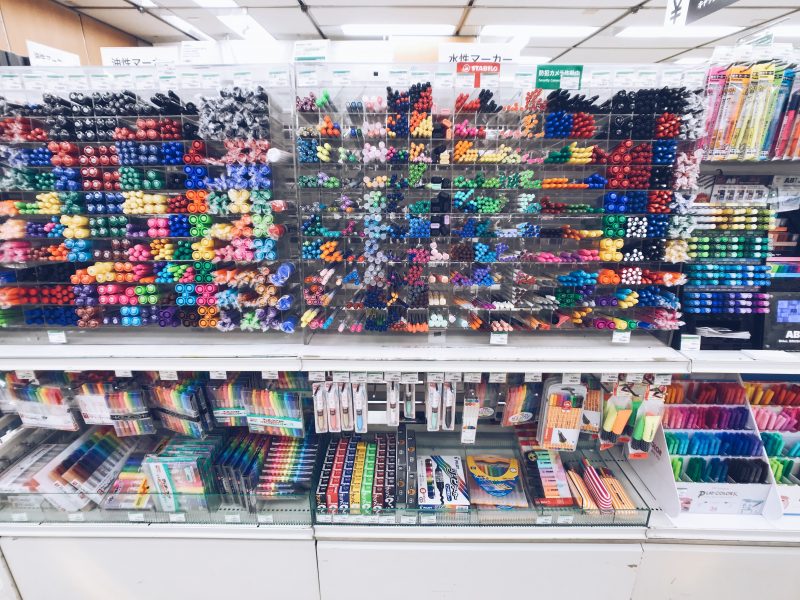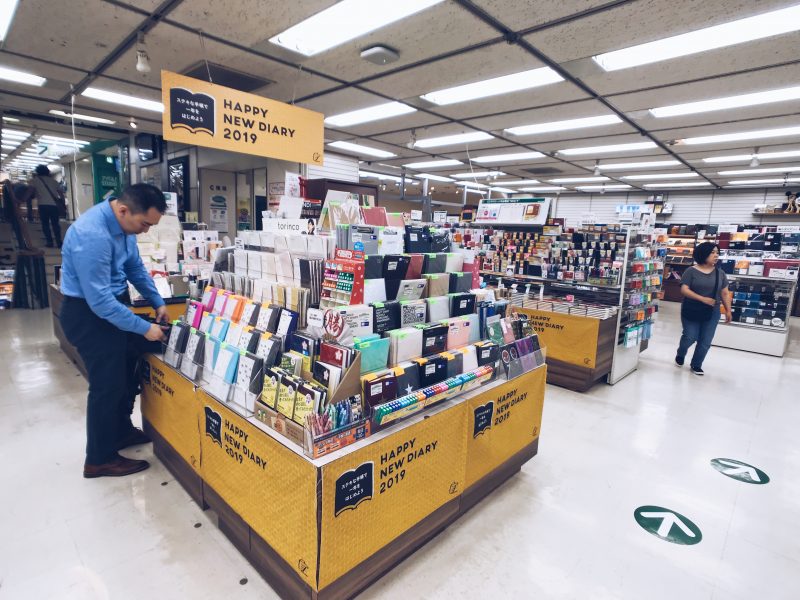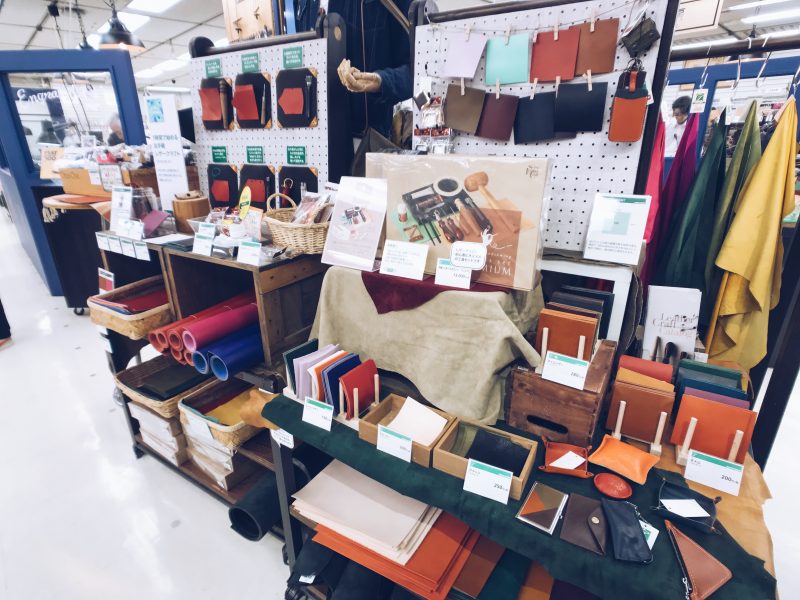 Muji
While we do have Muji locations here in the States, the selection is not nearly as exhaustive as they are in Japan. Plus, the products are cheaper and tax-exempt for foreign visitors (with a 5000yen+ purchase). I really like their fabric pencil cases and clothing. It's a good place for back-to-school shopping or purchasing everyday, basic office supplies with a minimalist design sensibility.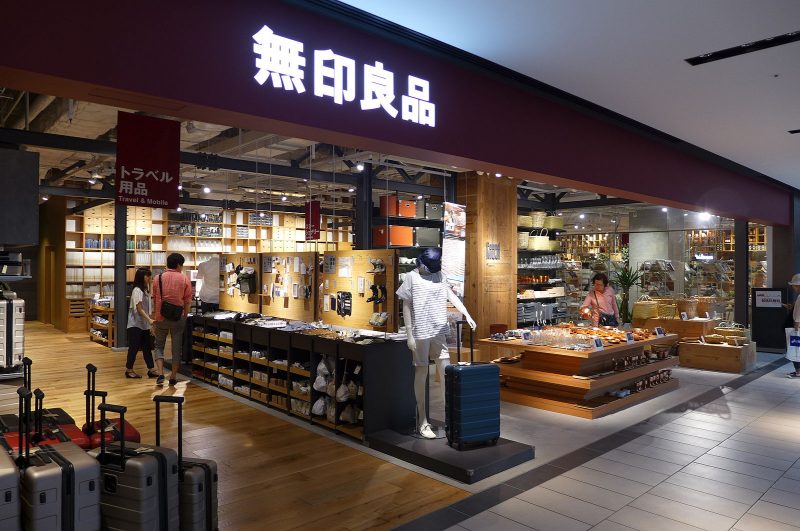 PIGMENT
A beautiful store designed by architect Kengo Kuma, PIGMENT carries over 4200 colors for you to mix and match, some derived of rare materials. Great for watercolorists and calligraphers (that's me!). I purchased a few pigments myself (it was tough to choose!) and they charge you by weight and color. The pigments and brushes available in-store are on the pricier end, but at the very least you can just ogle at all the pretty colors and get educated on the history of their brushes and inkstones. They even sell gilding kits (if you want to add some shimmery goodness to your projects). Best of all, every month PIGMENT hosts classes so you can sign up and learn more about how to use the colorants.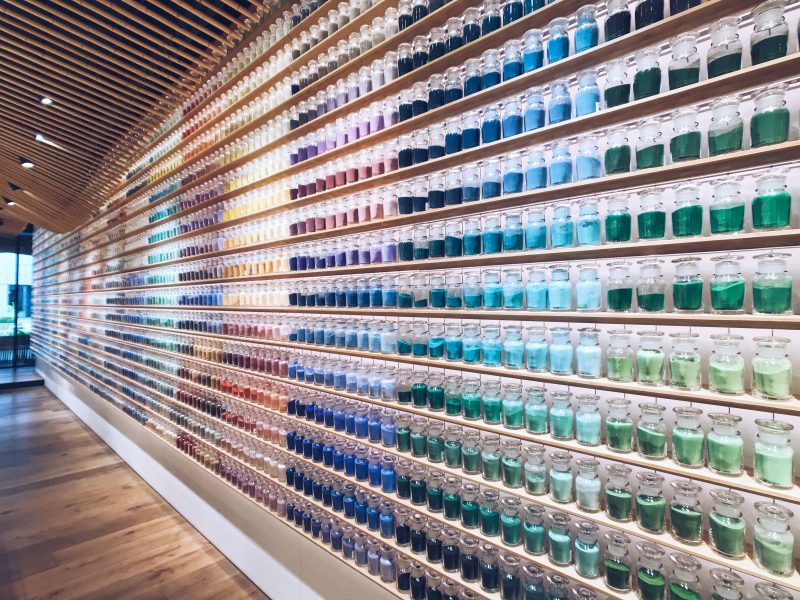 Daiso
When Daiso opened its first store in New York, the lines went out the mall. It answers the question, what if dollar stores carried decent-quality goods that didn't break after a few uses? Like Tokyu Hands, Daiso sells all sorts of household products, with most things close to 100yen and have multiple stores around the country. As for stationery, they have supplies that even intermediate-level artists can make use of. I've been able to purchase some Pentel brush pens that normally sell for around $2 back at home.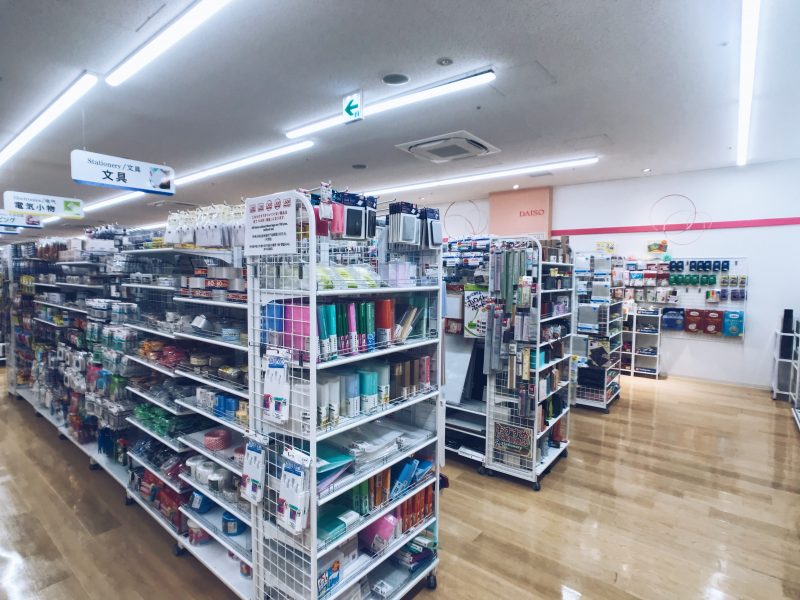 Kakimori and Inkstand by Kakimori
A couple of years ago, Kakimori had a popup shop in Taipei, where I went to get some custom-bound books. You can select your paper, cover, type of binding, and enclosure. The same concept applies at the main Kakimori store in Tokyo, near Asakusa. They also sell an array of curated stationery including cards, notebooks, etc. You can even test out their beautifully displayed pens. At their sister store, Inkstand by Kakimori, you can reserve a time slot to mix your own custom pigment-based ink that's fade and water-resistant. They even have a few inks on tap! Both shops were clearly started by people who have a great appreciation of written art and are invested in its preservation.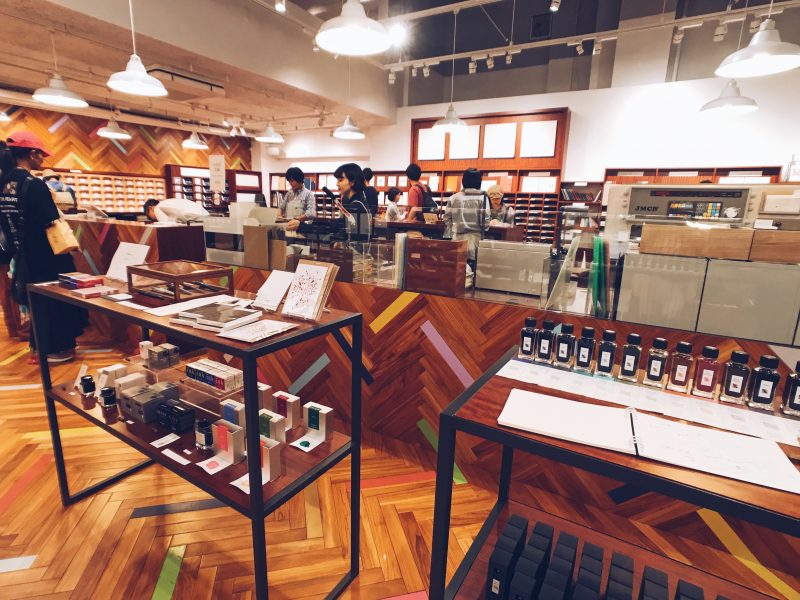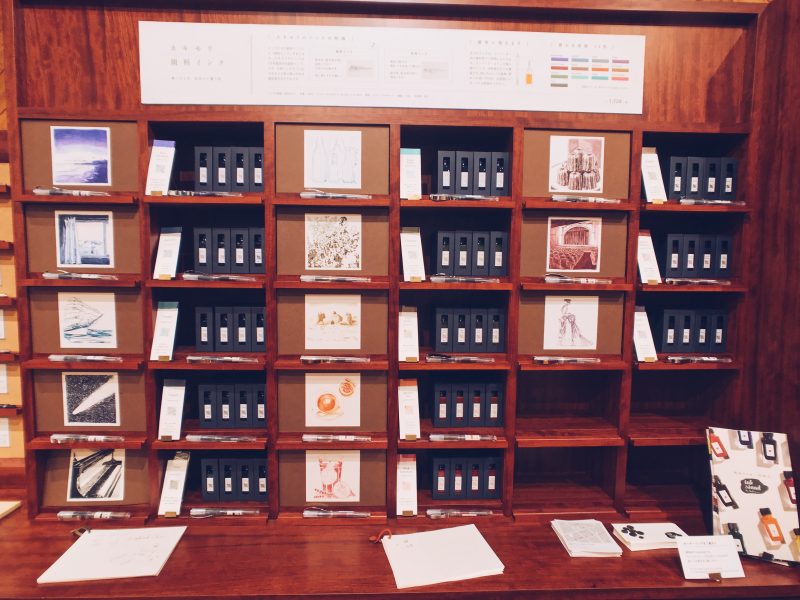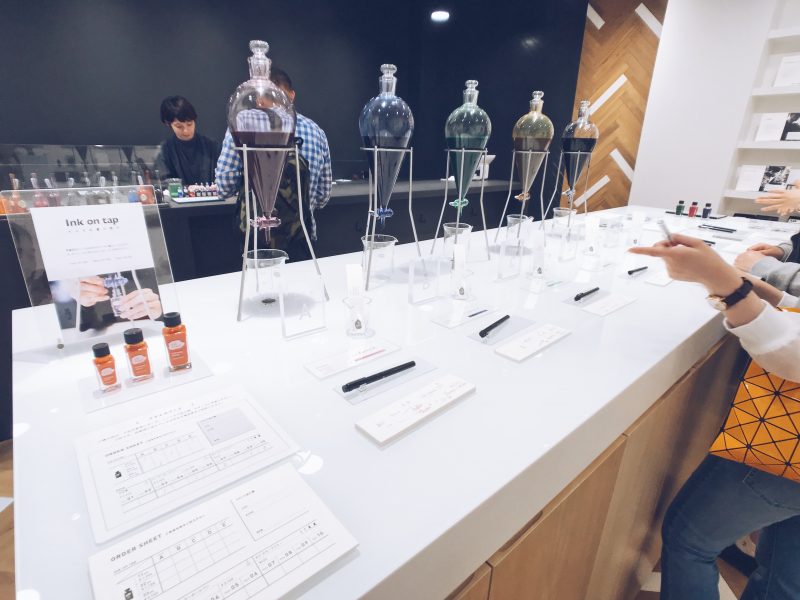 Hopefully this list would be helpful for your stationery shopping sprees! I can't wait to check out some new stores during my next visit.