This past trip to Japan was full of One Piece-related activities. If you are not a follower of the manga or anime, feel free to completely ignore this fangirling post. Actually, Tie's friend got me into the series. He insisted I watched at least 10 episodes to try it out. Needless to say, those 10 episodes eventually became close to 800 episodes… Anyhow, our first stop was at Sanji's restaurant, the Baratie.
The restaurant is located on the 7th floor of the Fuji TV Building in Odaiba. Just take the escalator straight up. We actually went during night time as that was when our flight landed, so there weren't a lot of people there. Outside the restaurant you'll see the Going Merry masthead and the entrance is shaped like a fish's mouth. The exterior actually looks like the Baratie in the show!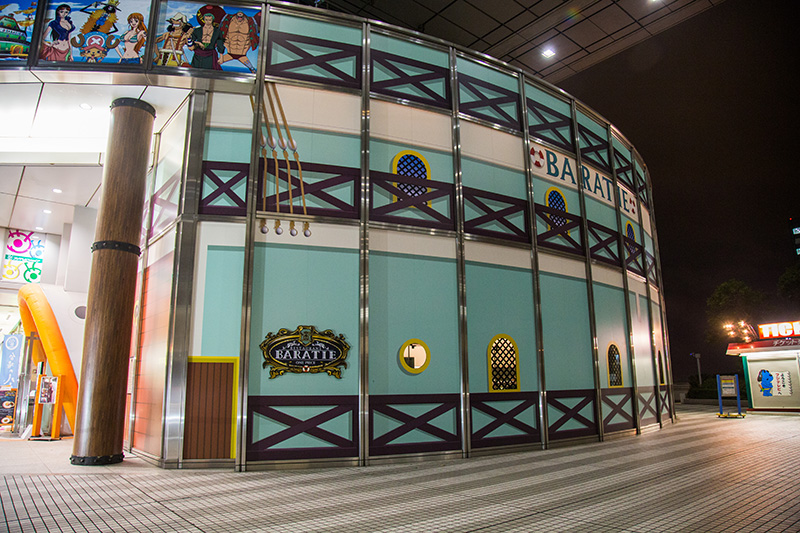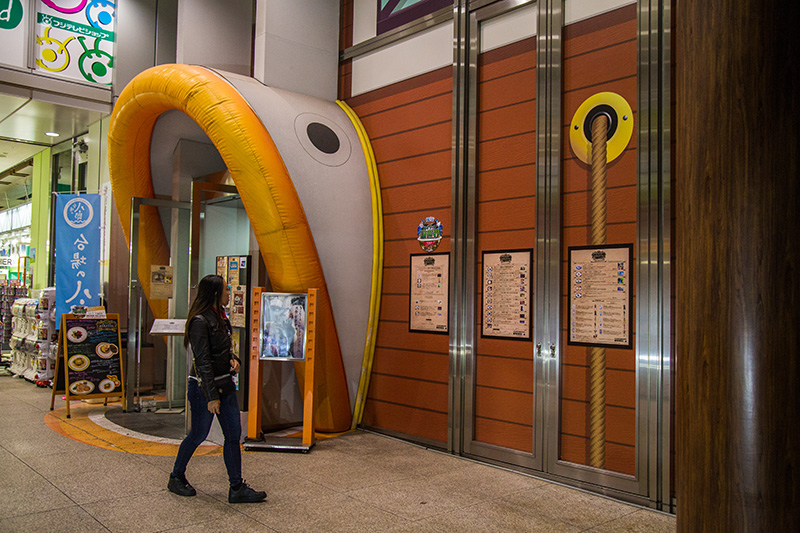 Interested in what's on the menu?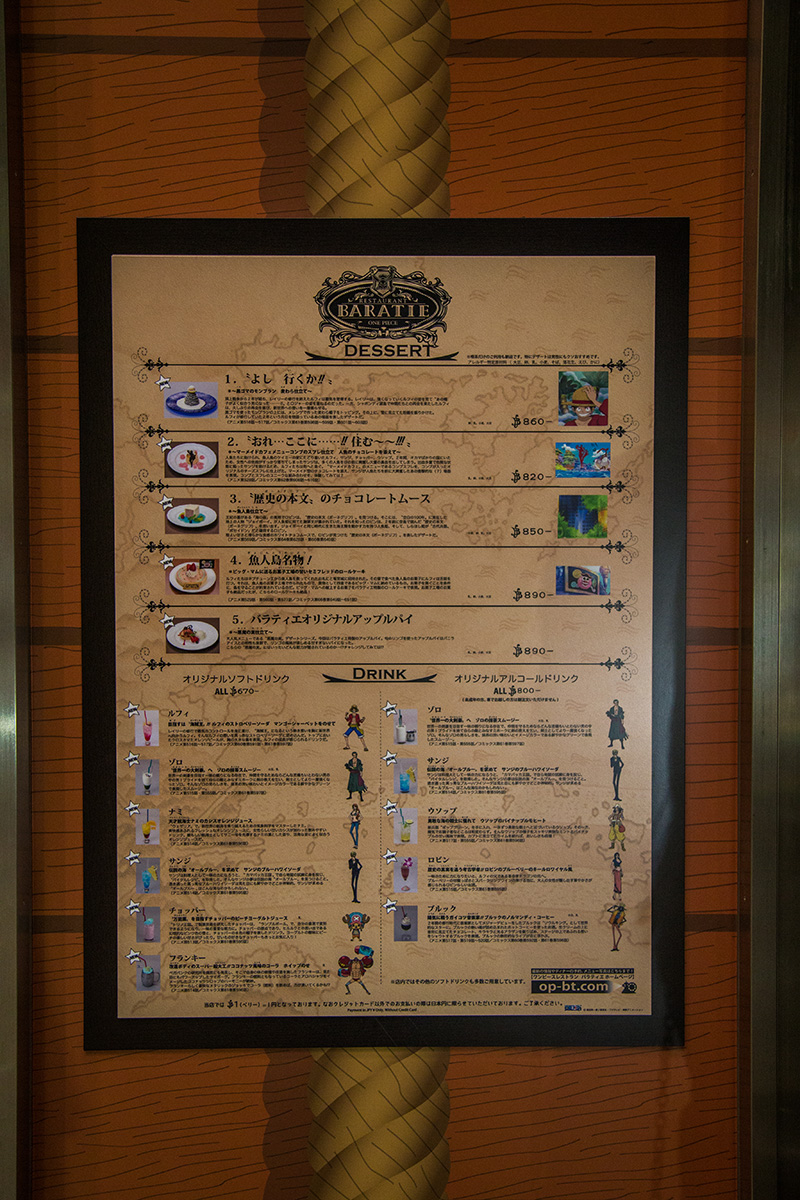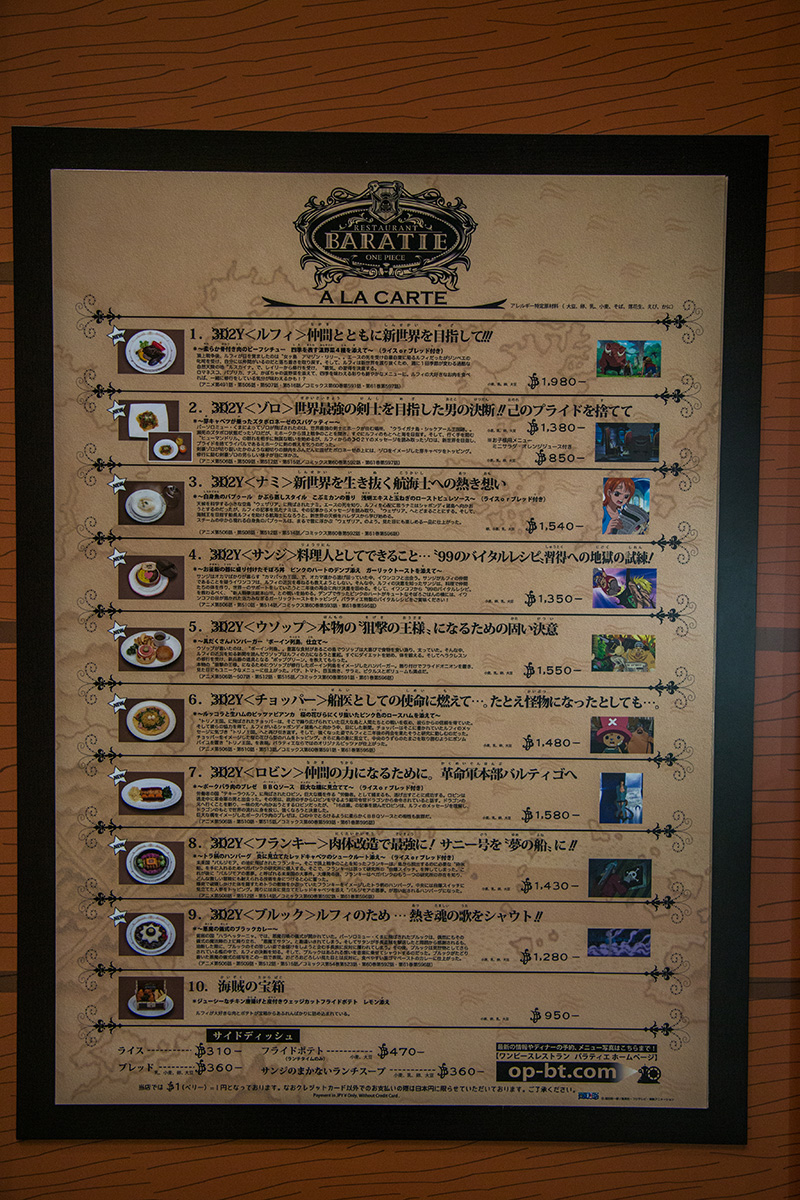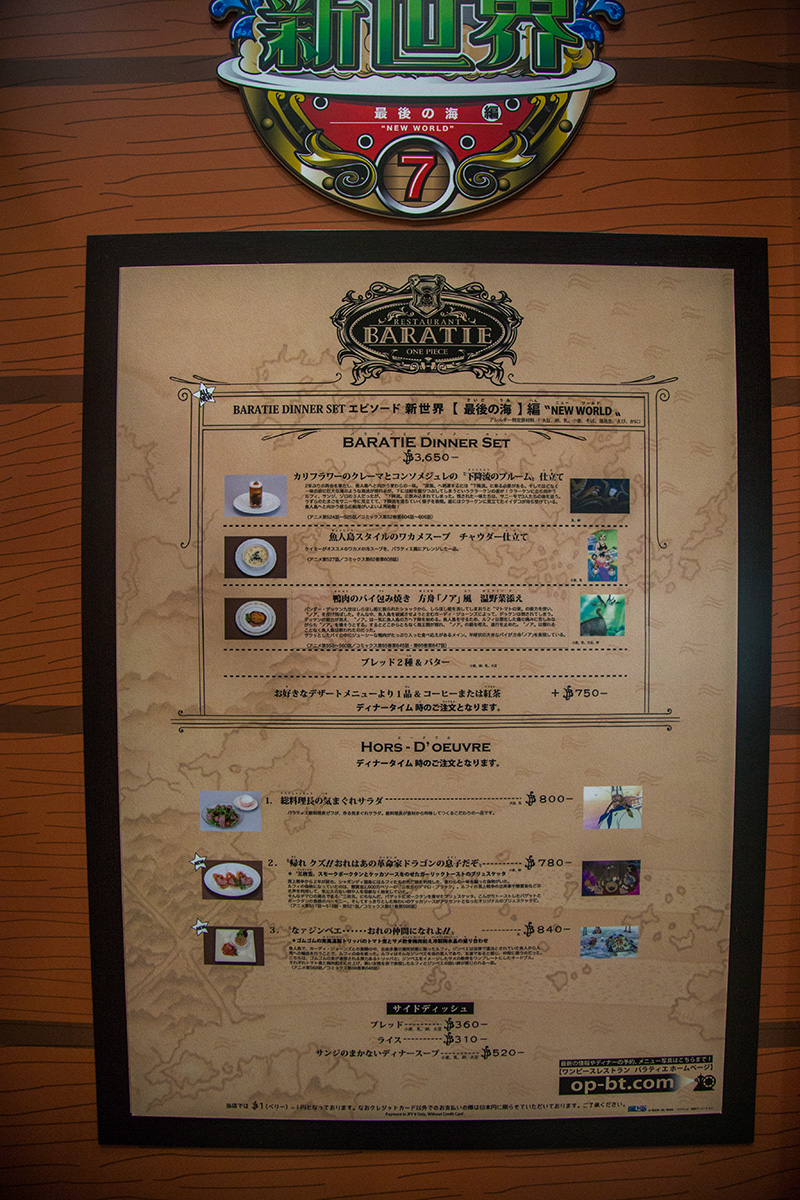 Inside the restaurant, music from the anime played and there are figures of the characters throughout. Fun to just look around – the waiters were all super friendly and let you take as many pictures as you like.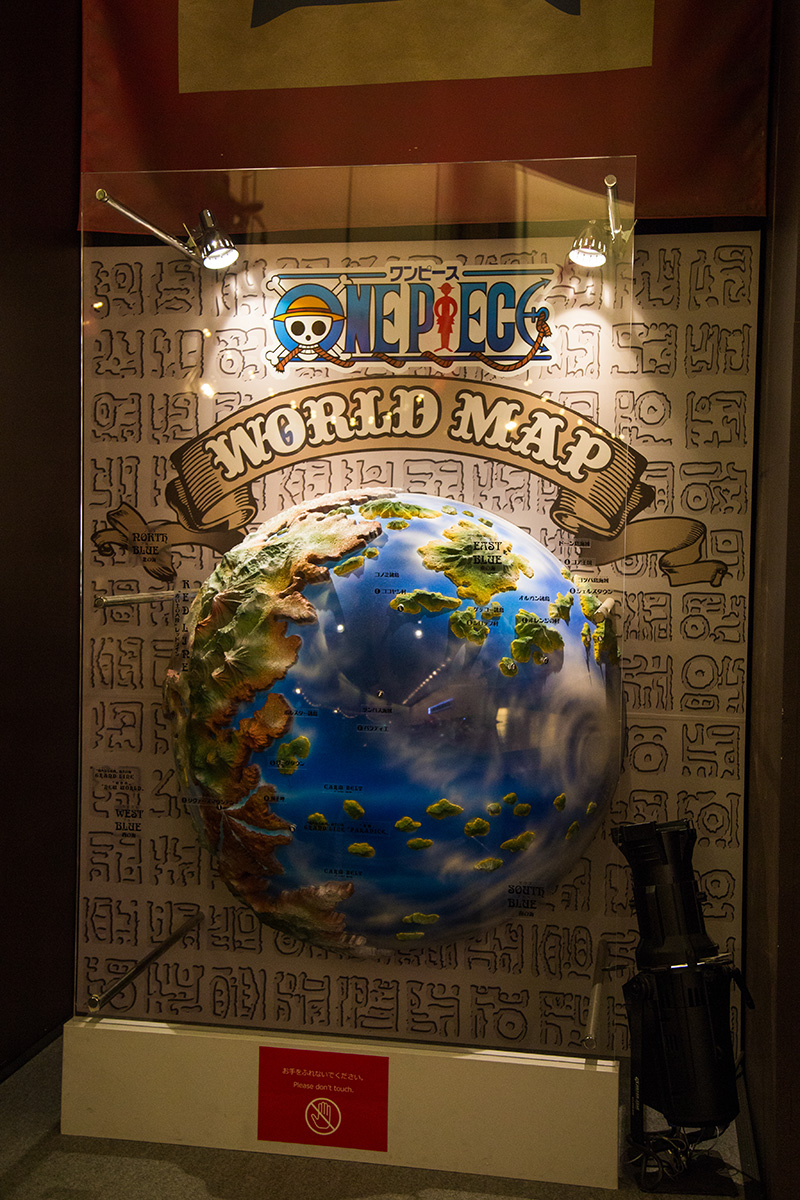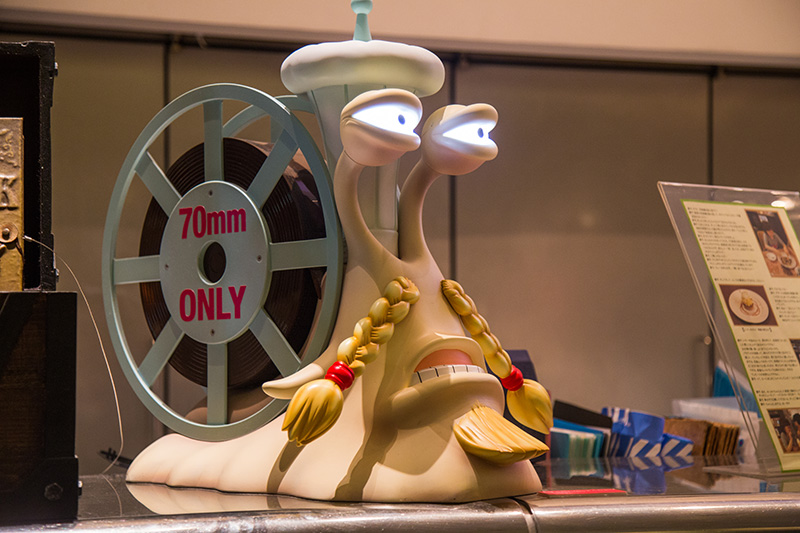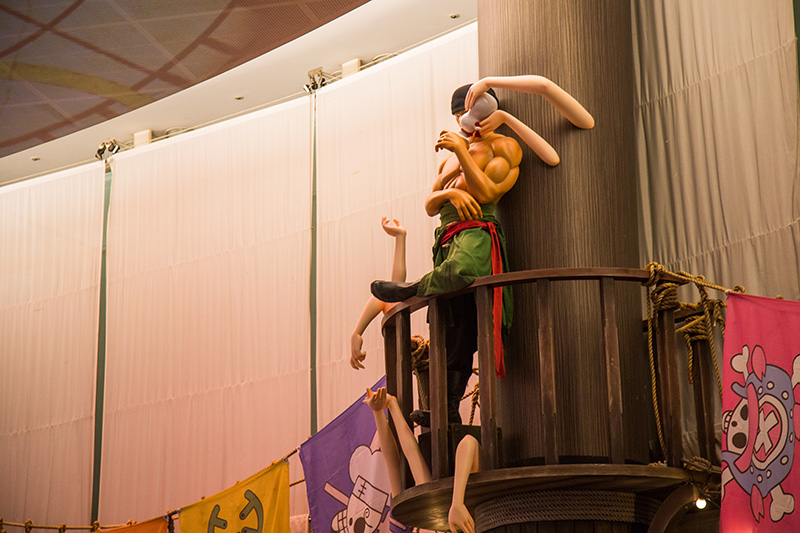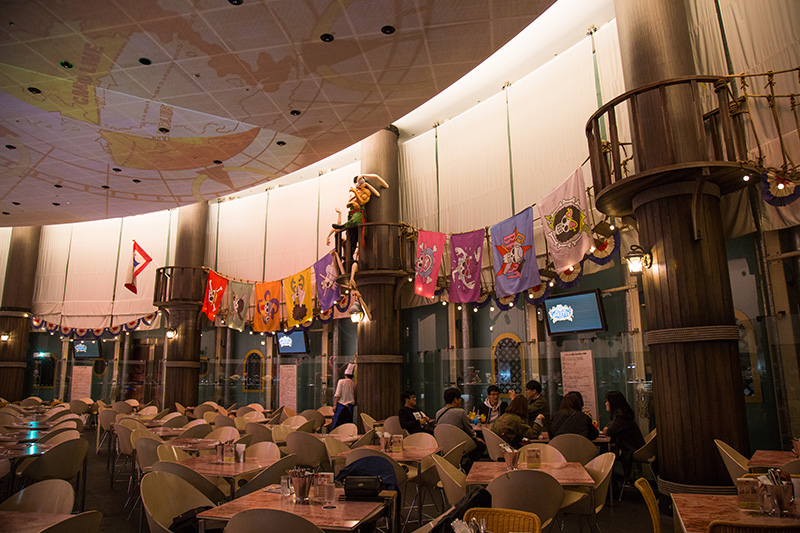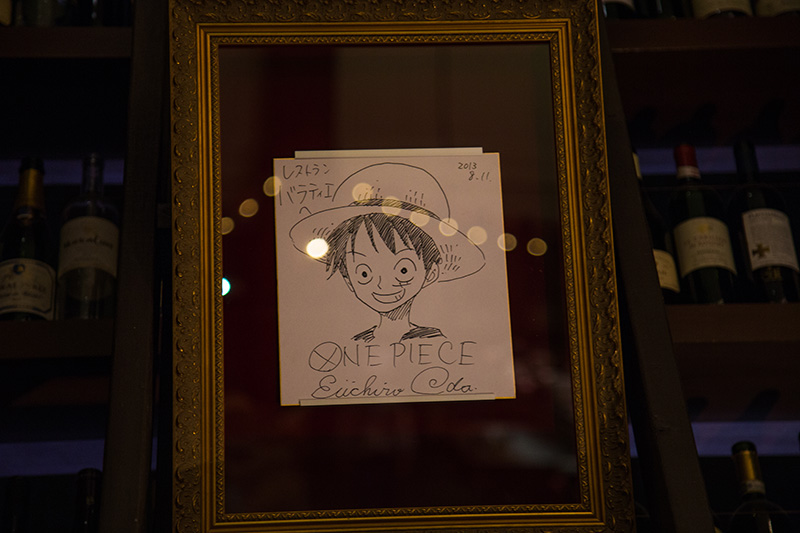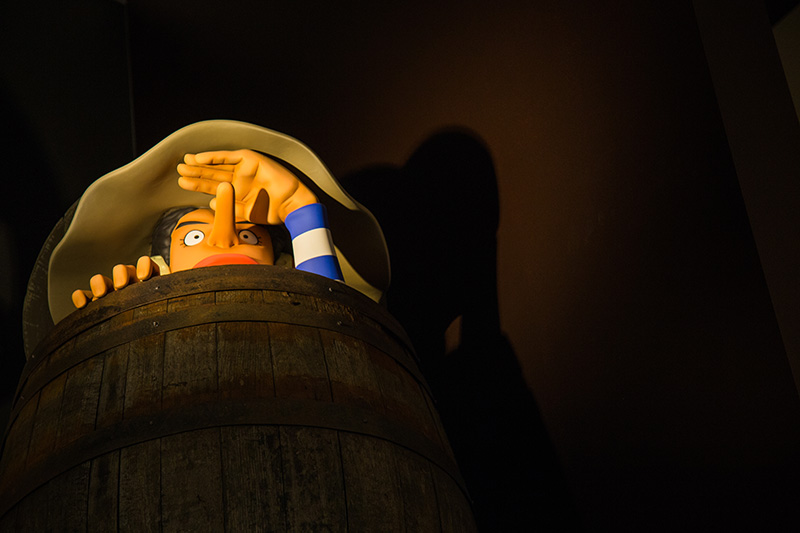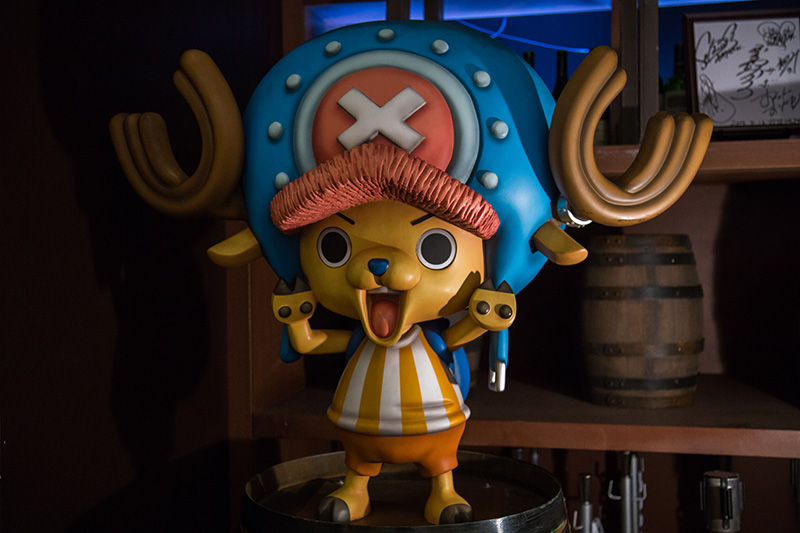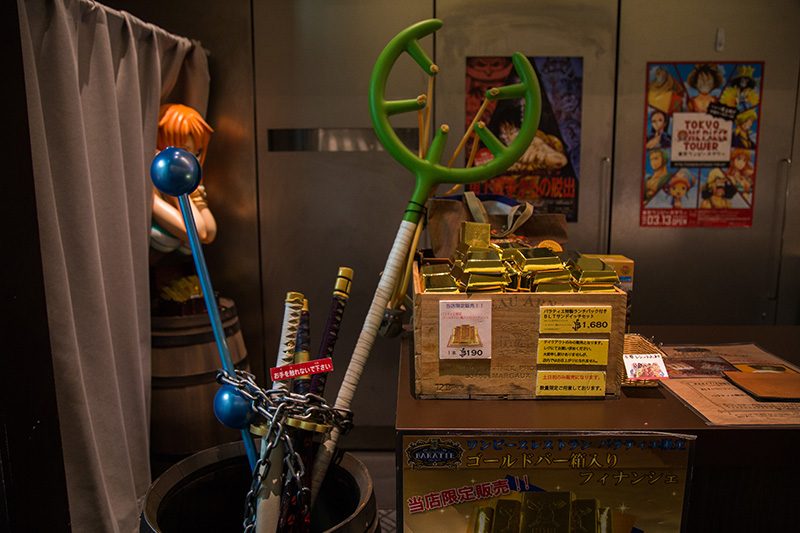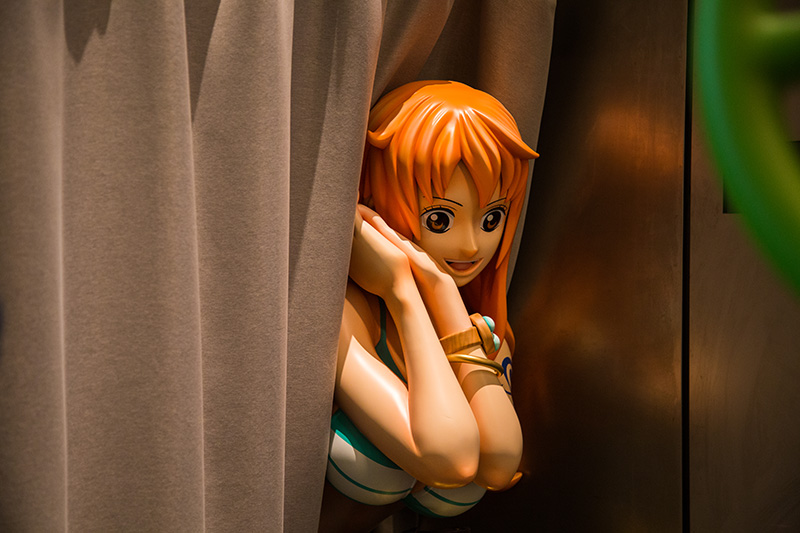 We just grabbed a quick bite to eat, so I can't say much about the food quality there except it was decent. Everything was obviously One Piece-themed, so our food came in a treasure box and the drinks were styled after the characters (or so they say).