Last night we celebrated our friend Albert's birthday at Gaijin in Astoria, Queens. Gaijin (written as 外人 in Japanese) means "foreigner," and Chef Mark fully embraces his identity, putting a new spin on traditional Japanese omakase. The restaurant has only been open for five months but it was completely full when we went. A few weeks earlier, we reserved the seats by the bar (there are 8 available) for the $125 full omakase (chef's choice). Table seating is for guests ordering a la carte. There were three people preparing the food behind the counter so service was a bit on the slower side, but the wait staff were all very courteous and refilled the genmaicha (brown rice green tea) we ordered without extra charge.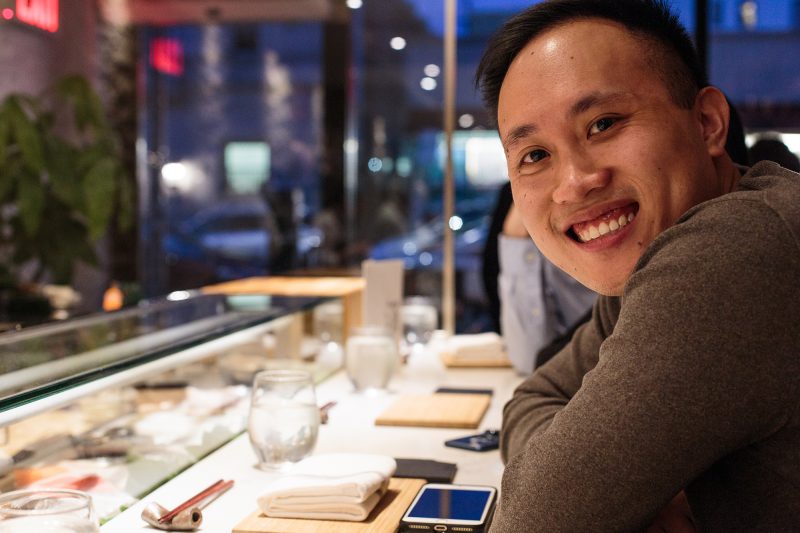 To begin, we each received a teapot filled with soup, shrimp, and enoki mushrooms. We squeezed the provided lime into the soup and after 30 seconds, poured ourselves some of the aromatic, savory soup into the teacup. There was a surprising amount of soup in there, actually. I was afraid I'd get full from drinking too much.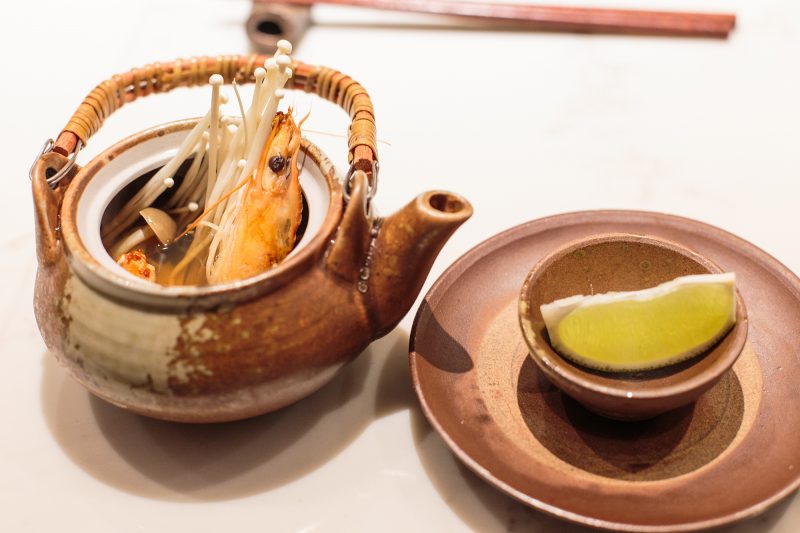 Next it was followed by a warm tofu dish where the exterior was lightly fried while the inside stayed soft. Delicious and airy starter before the sushi.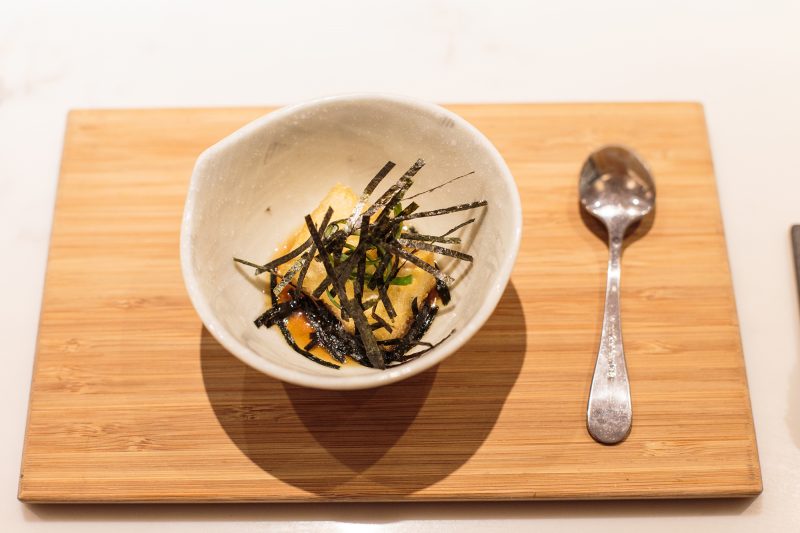 And now for the main event. Unlike some other omakase we've been to in the city, this was focused mainly on the 12-sushi selection and not too much on other fillers. I quite enjoyed this approach as it is closer to how omakase is in Japan, and it prevents me from getting disgustingly stuffed. We ate using our hands and cleaned off our fingers on a wet towel. Actually, I generally cannot handle too much raw food in one sitting, but the pieces here infuse many other flavors not traditionally found in sushi. There were fish from Japan, Korea, and Spain prepared with chives, sesame seeds, butter, almonds, caviar, truffle, and kelp. I loved the range of flavors that made each piece taste distinct without completely masking the taste of the raw fish.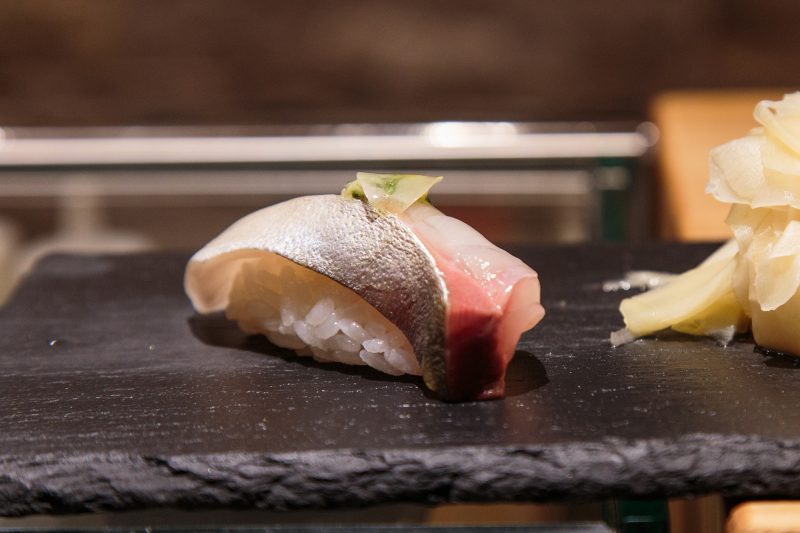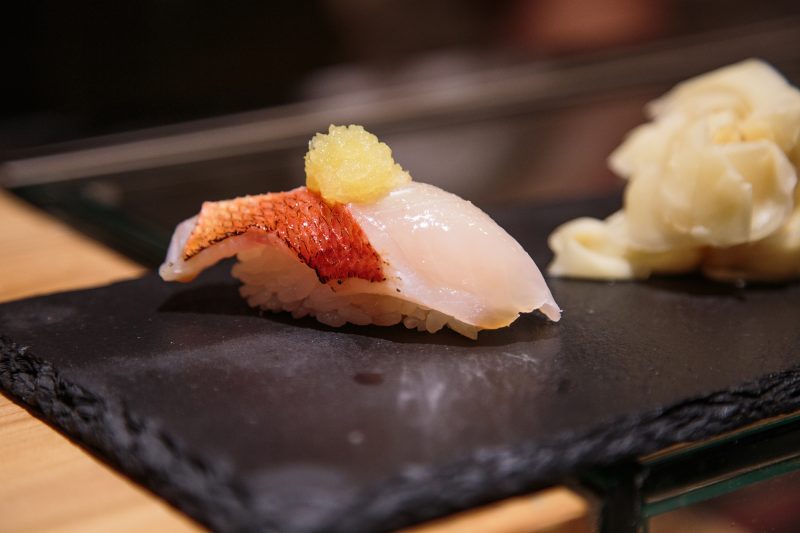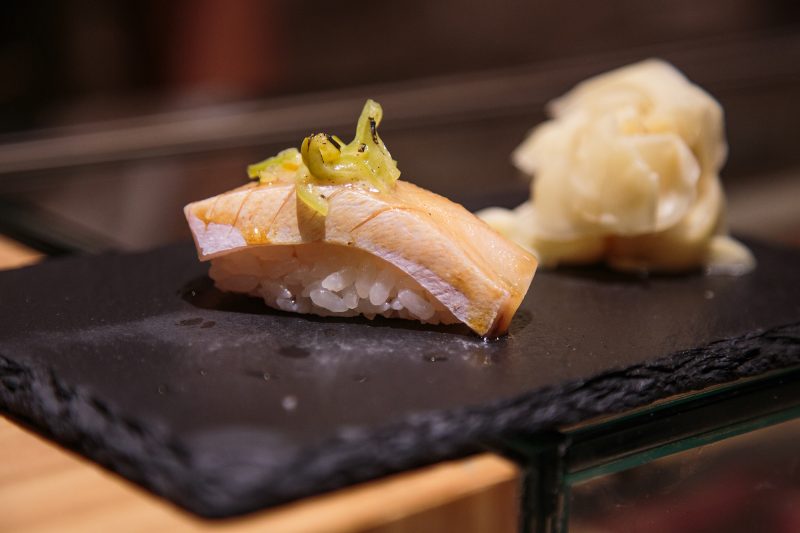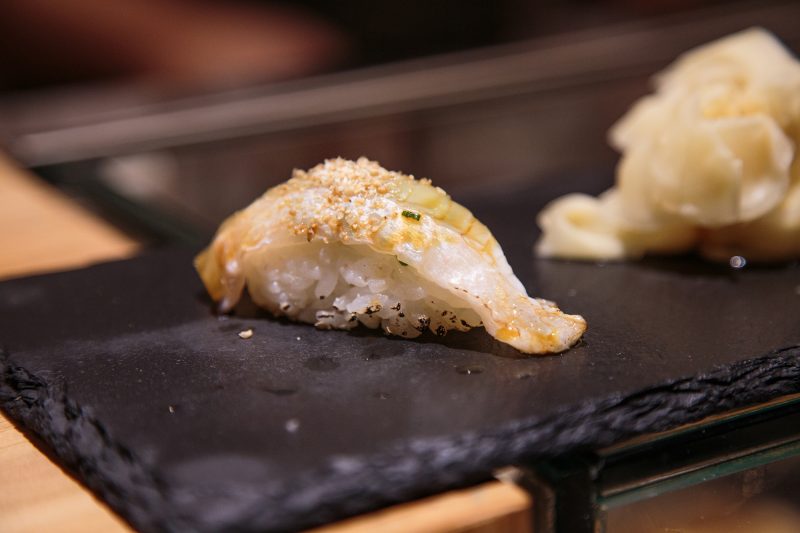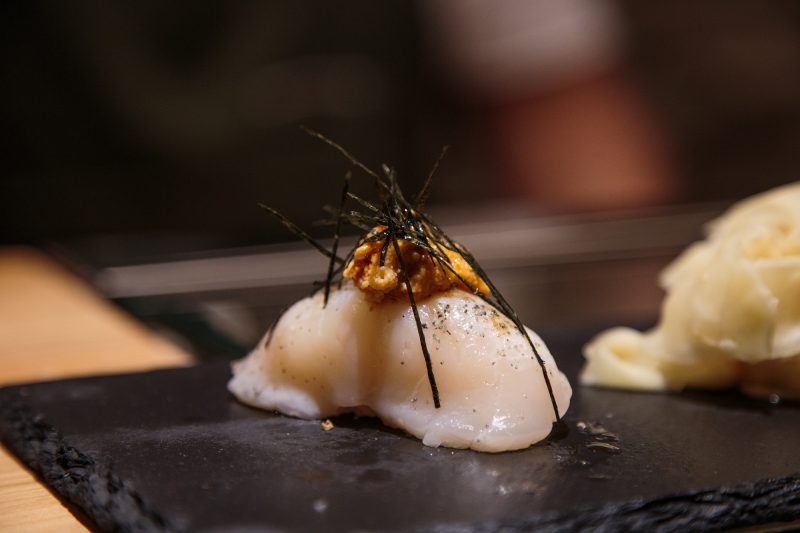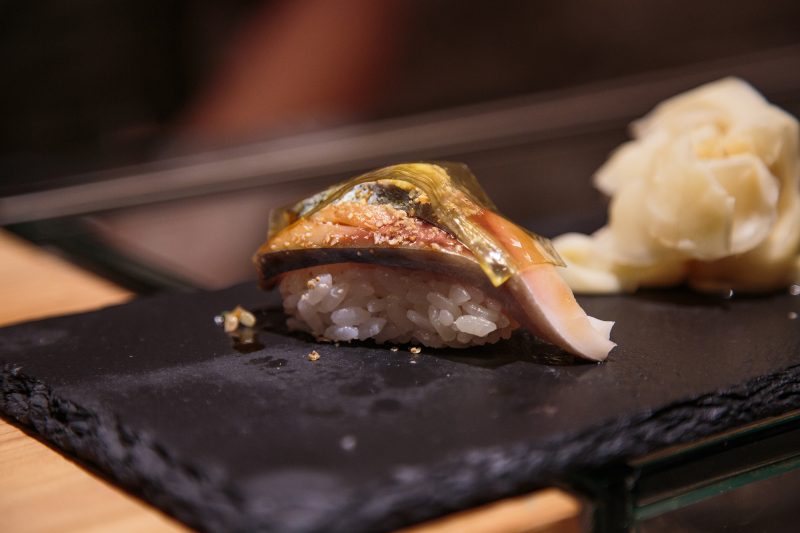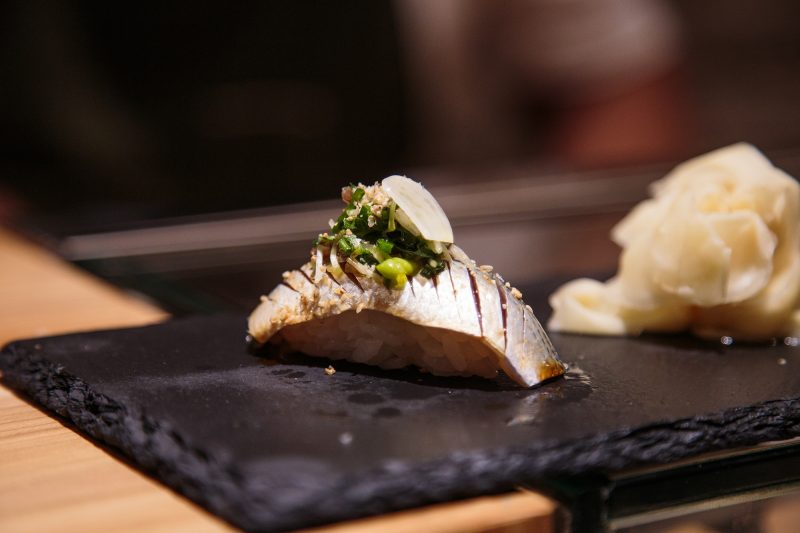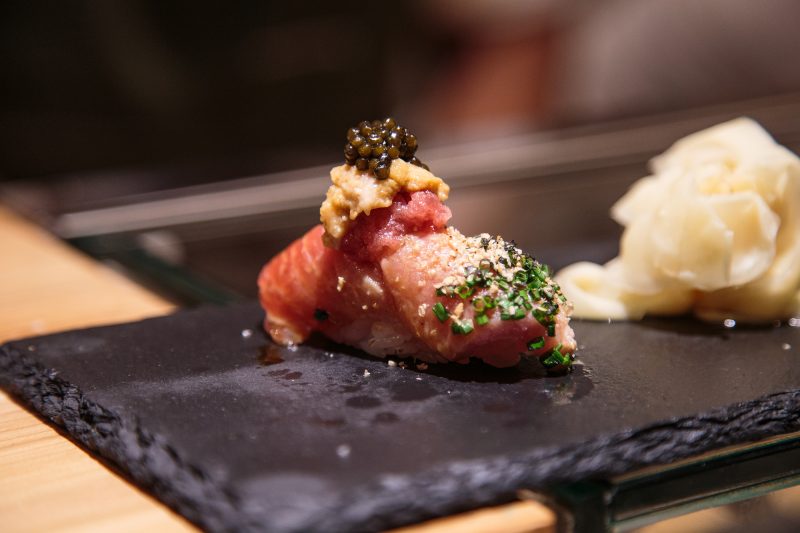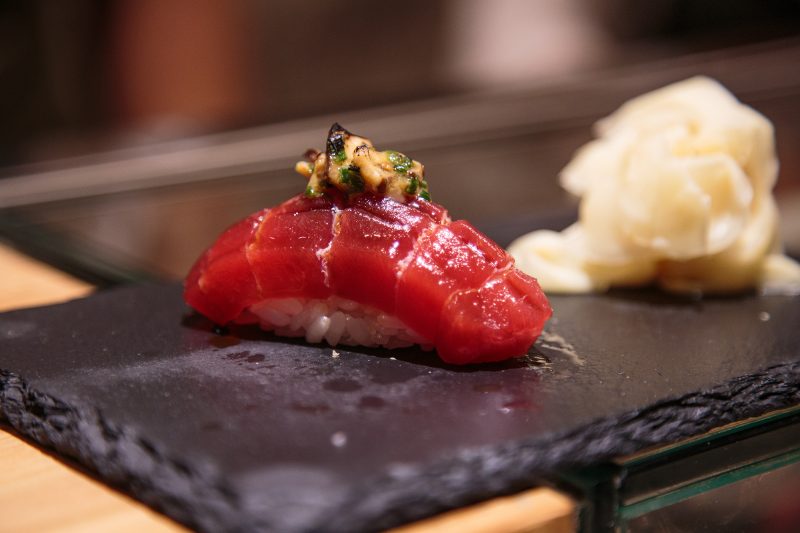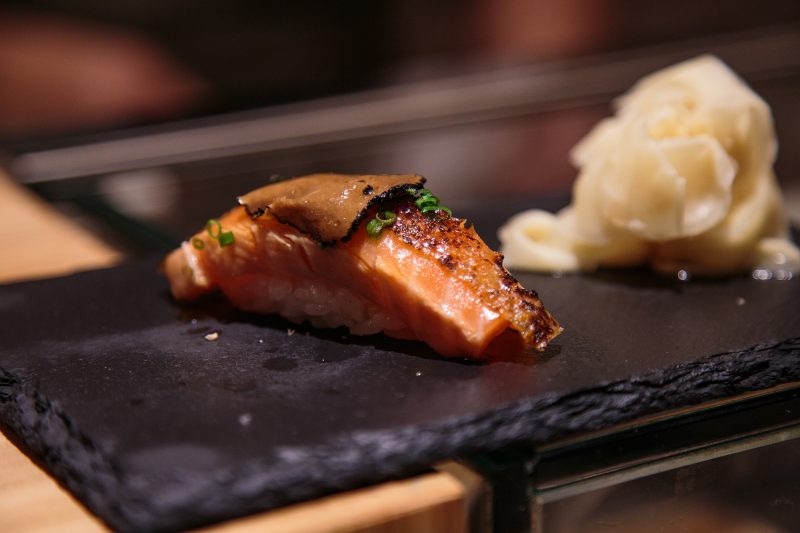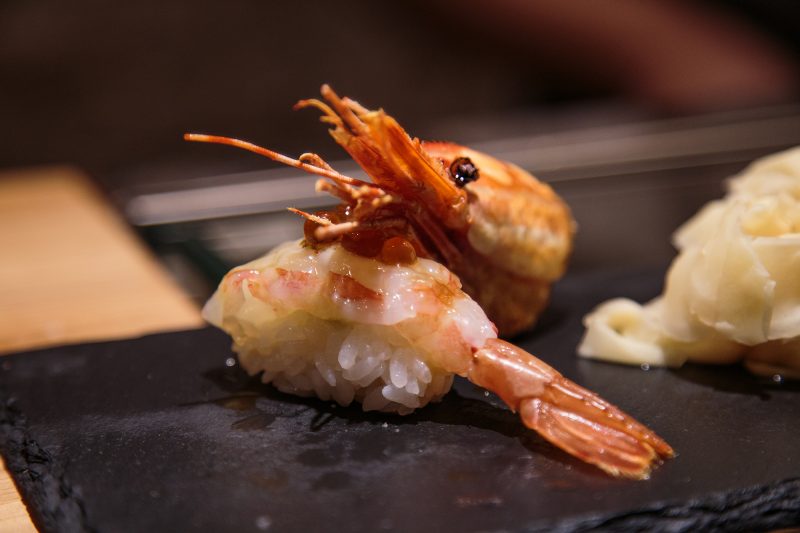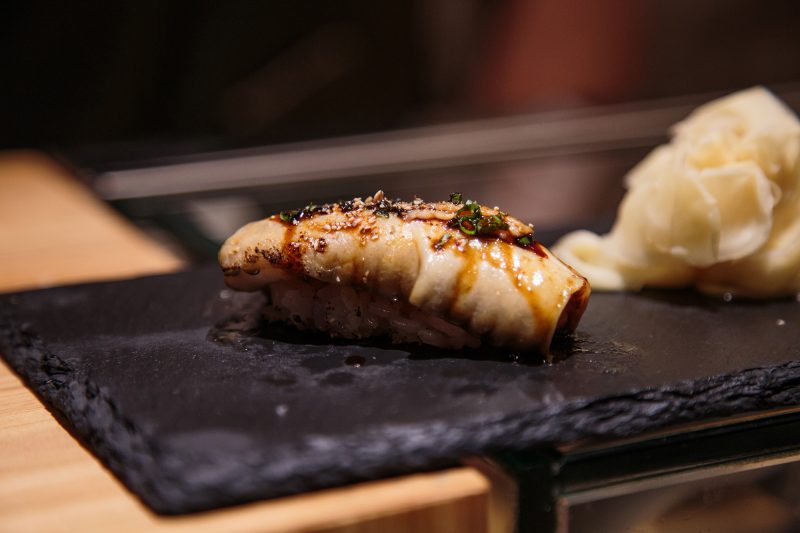 For anyone still not full, this tuna hand roll should be the final push. And ending the night with an amazing black sesame ice cream with a chunky texture!
Thanks again to Chef Mark, Andrea, and JZ (not pictured here) for a wonderful meal!